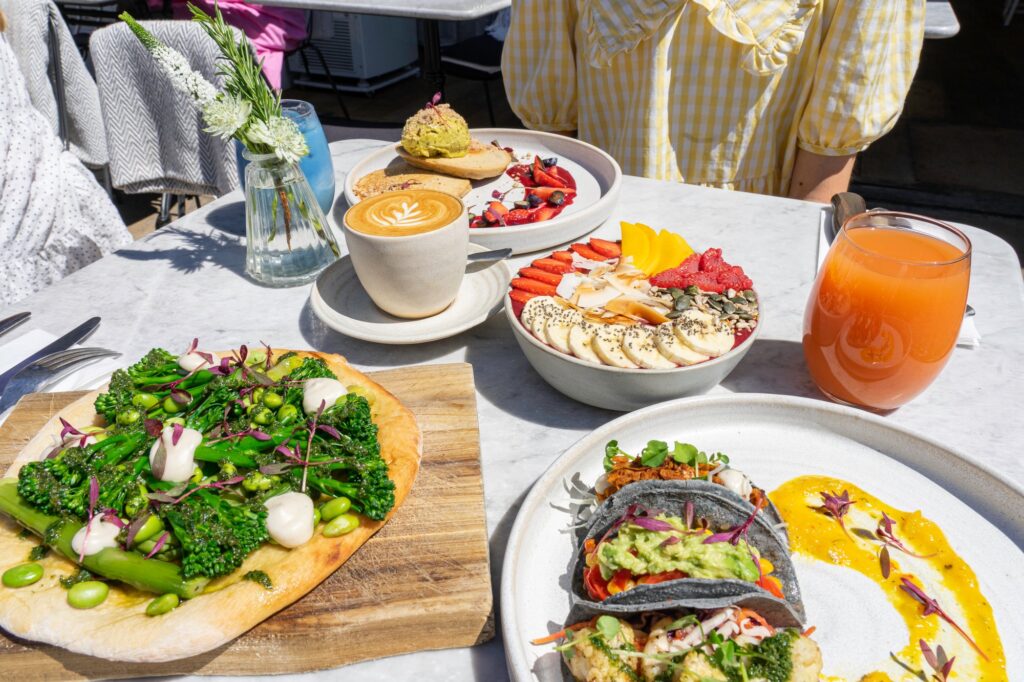 As it gets hot outside, the last thing anyone wants to be doing is spending time cooking inside. Let nue ground take the weight off your sweaty shoulders and head down to Abbeville Road to try some of their latest, sun-inspired additions to their menu. nue ground is a reliable spot where you know you'll be served delicious food in a health conscious way. We tried four of their new dishes, starting with a 48 hour fermented flatbread, topped with asparagus and broccolini and a punchy onion cream. A celebration of all things summer on a plate, and sneakily vegan too. The trio of tacos were really fun too- again all vegan and accompanied with a smoosh of zesty homemade pineapple salsa.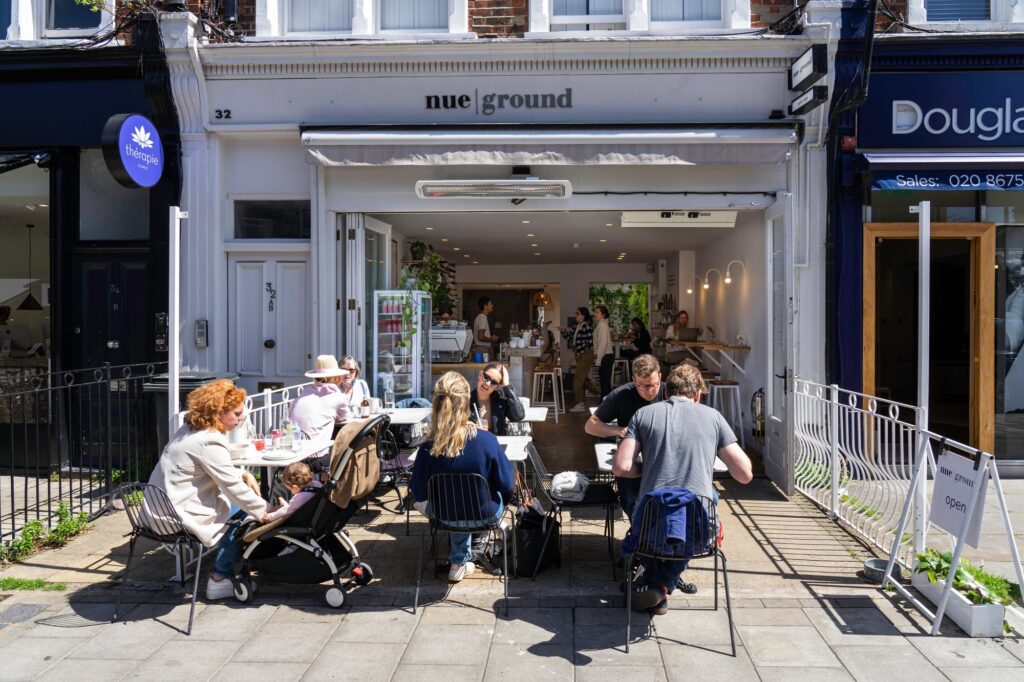 Onto the sweeter part of the menu, the açai bowl is a summer breakfast favourite for a reason, a chilled base topped with fruits, coconuts and seeds out in the sunshine is unbeatable. Whilst many açai bowls go heavy on the banana in the base, nue ground have worked their magic and you really get to taste the baobab in there too. Delicious. The buckwheat pancakes came topped with a house made pistachio cream… good luck trying not to ask for extras of that one, we are dying to know the recipe so we can eat it all summer long.
Of course, the drinks are as inventive as ever- shout out to the mindful latte. A pretty blue coloured drink, spiked with blue pea flower, CBD, ashwaganda, maca and tahini, it really is a delicious mouthful.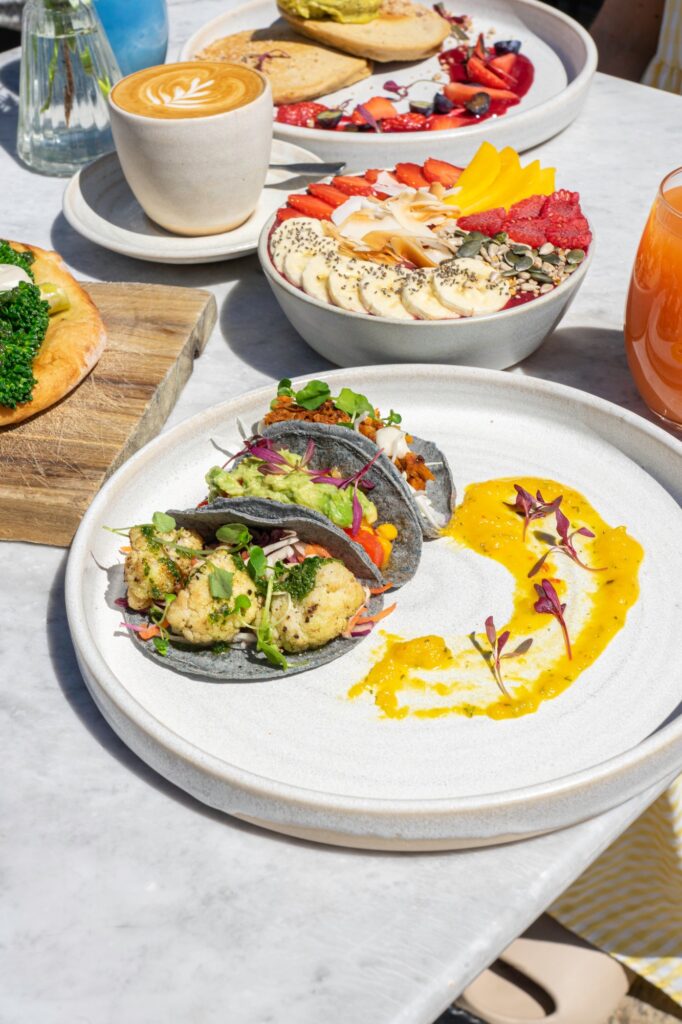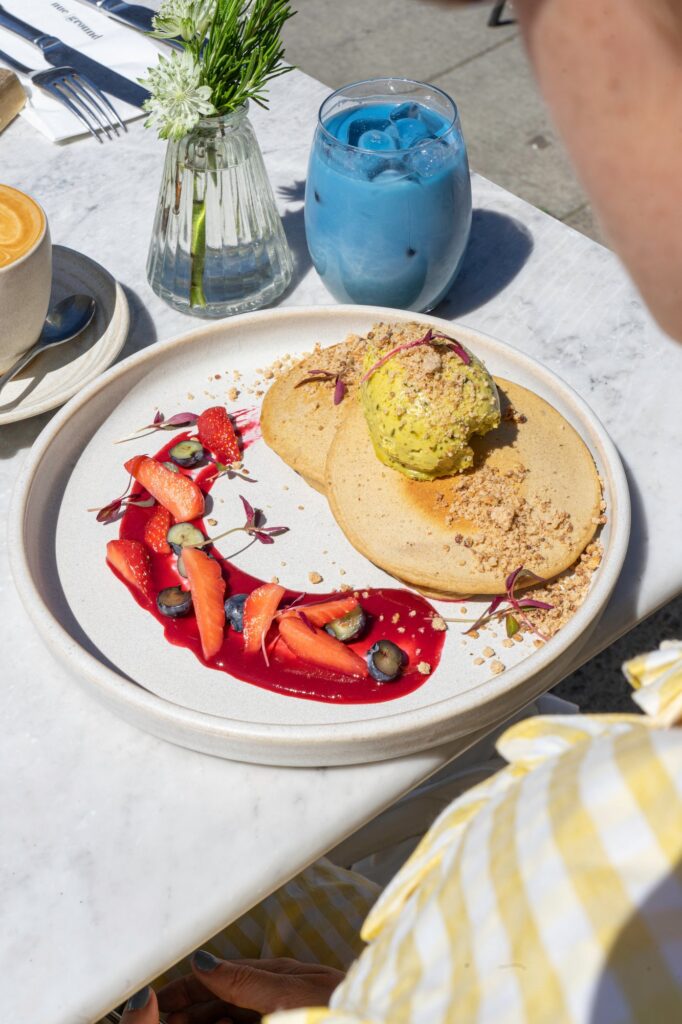 These won't be the only changes to the this summer, but rather the first wave of alterations as the weather heats up. They've also got excellent al fresco dining on quaint Abbeville Road, but if you're in the mood for lounging on the Common then they'll happily pack up your order and cater for picnics too.
We love the absolute care and attention that does into each dish at nue ground, and this hasn't changed here. The ingredients, flavours and plating are always spot on and served with a smile too. It's easy to fall in love with the place, so if you're looking for a summer romance, this is it.
---