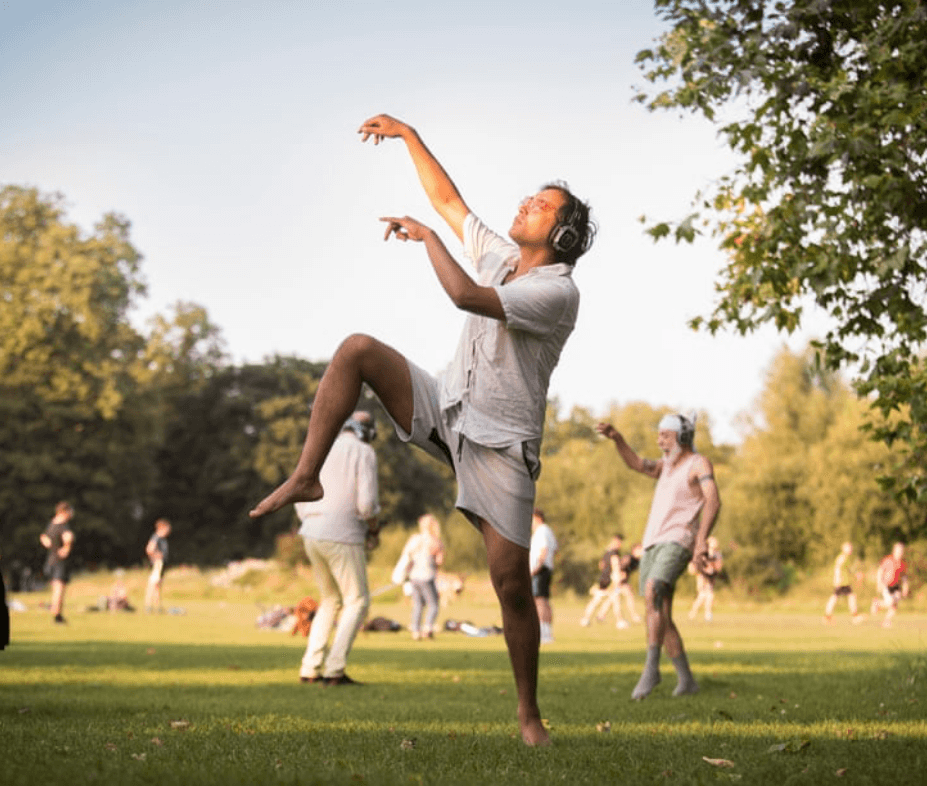 Need to just CHILL OUT!!! after a hectic day WFH? We know the feeling. And we might just have your answer in 5Rhythms and a big old boogie on the common.
5Rhythms is a meditation movement class, where you plug into your headphones (silent disco style, circa 2005) and are taken through 'the wave'. The 'Wave' is the sequence you take part in, made up of 5 sections: Flowing, Staccato, Chaos, Lyrical and Stillness, each representing a state of being. According to the website, each state of being is a map of all planes of consciousness and the class is designed to "release the dancer that lives in every body, no matter what its shape, size, age, limitations and experience." And you can release your inner dancer right here on Clapham Common.
The class takes place every Thursday on the Common from 6.30pm-9pm, during which you will plug into your headphones and plug out of the world for a fully immersive 2.5 hours of movement, set to busy your legs and quiet your mind. ⁠Shake off the ego, and shimmy onto the common.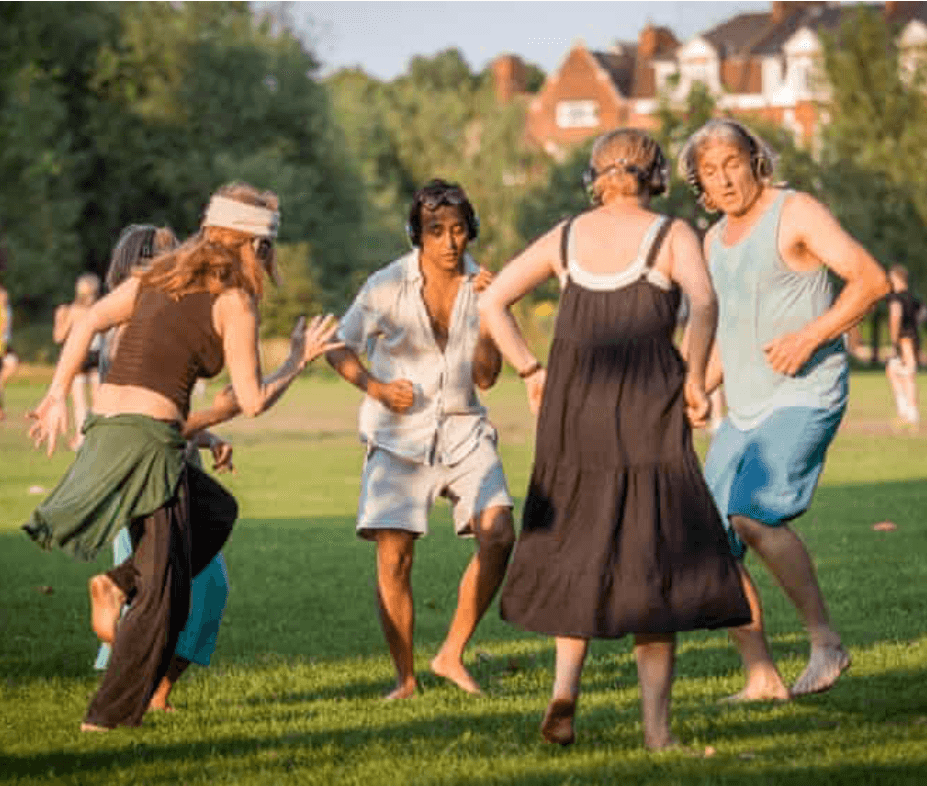 Get your groove pants on Clapham, it is time to disco (mindfully).⁠