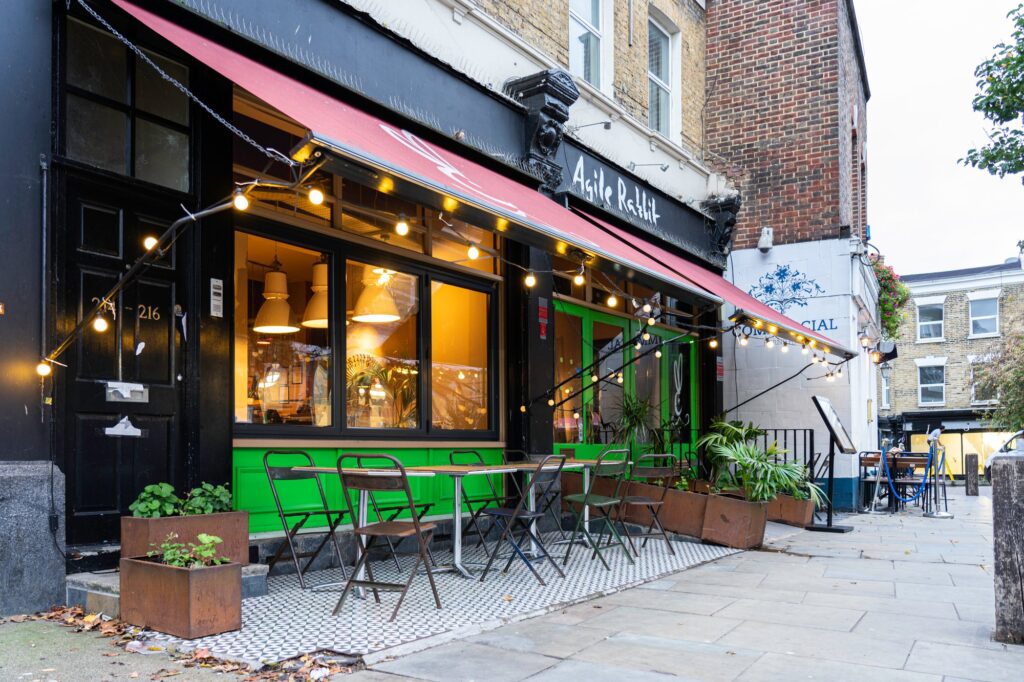 Agile Rabbit is a pizzeria, sure. But is so much more. The space is generously flexible meaning that whatever is going on outside their doors is reflected well inside- if you want it to be. Into the World Cup? They've got screens around and a deal on (2 slices and 2 beers for £15 during the matches). Not into the World Cup? Snuggle up in a cosy corner with a date instead and forget all about it. The hospitality was second to none and we appreciated the willingness of Nick, the manager, to make us feel at home. And we did- at Agile Rabbit we were made to feel that nothing was too much bother. Something we seriously appreciate in a place.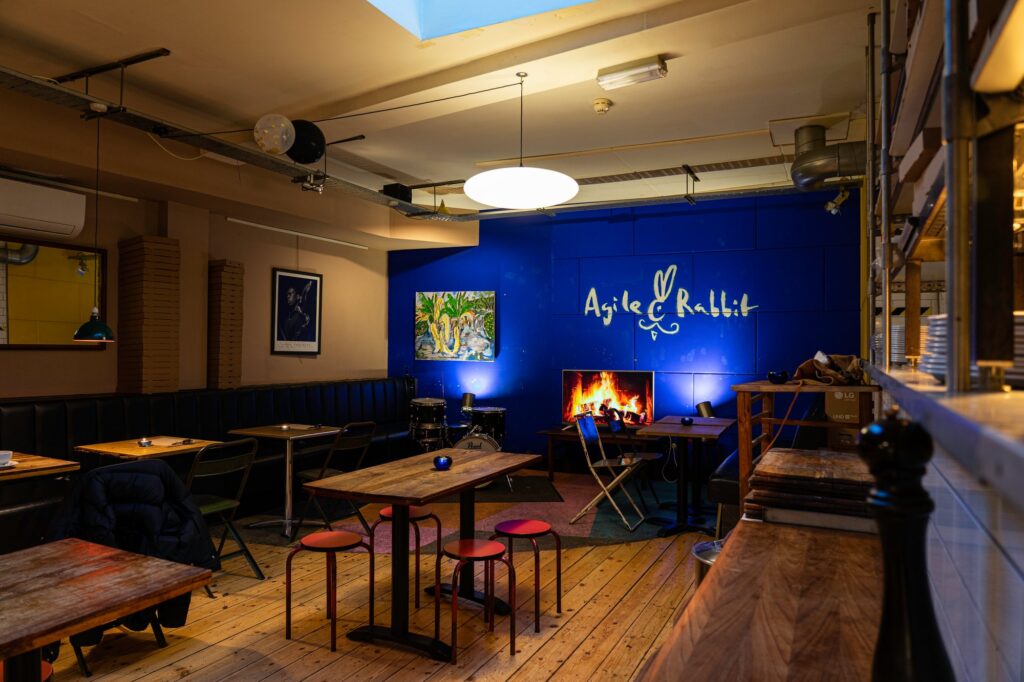 They have a very tempting 2 for £12 cocktail deal throughout the week- every day from 6pm – 9pm. We were easily tempted and got an Aperol Spritz and a whisky sour, both deliciously punchy cocktails, and in our opinion, are the only way to start off an Agile Rabbit feast. We got a couple of plates to share before tucking into a pizza. The olives were plump and salty which went perfectly with the creamy buffalo mozzarella salad. Easy orders that will win over everyone at the table. But it was the tender chicken strips that really stole our heart. Super crispy and had us reminiscing of childhood meals. The chefs had really taken these up a notch though, and we loves the moorish crunch and- wow, lets talk about the housemate habanero sauce that came with it. Mayo-ey and spicy, it was incredibly addictive and those plates were left with barely a crumb for evidence that we'd even ordered them. Just delicious.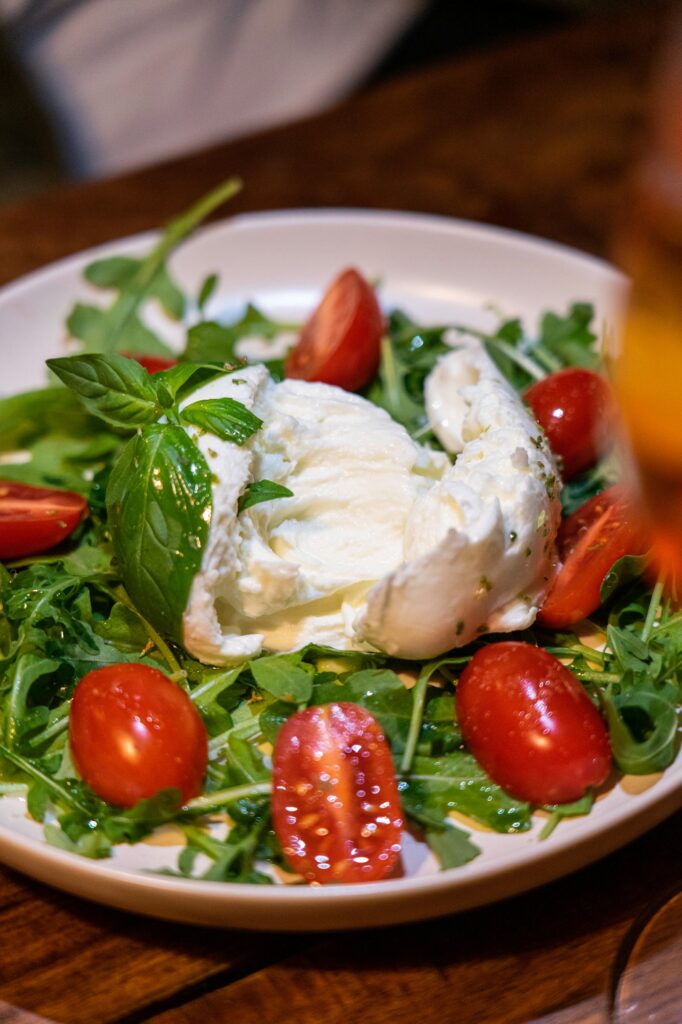 The spicy n'duja pizza was exactly what we wanted from the description. Nicely spicy with the tangy sausage and chorizo nuggets, plus a kick of pepper from the sprinkling of rocket leaves on top. A fantastic way to cut through a rich, cheesy pizza… which meant that, yet again, it was impossible not to finish the whole thing. Whoops! Silly us.
It's not just pizza that Agile Rabbit do either. They've got a great brunch menu available at the weekend and serve pizza by the slice through their hatch if you are just walking through Herne Hill. And for the evening? Jazz. Check out their website to see who is playing when.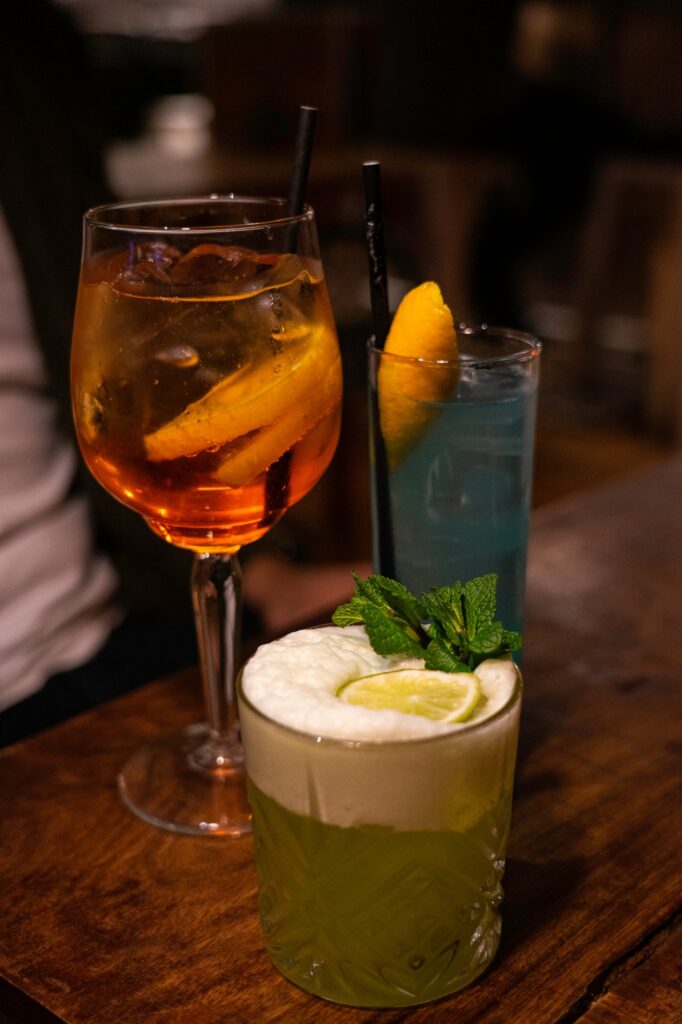 It's easy to par off customers with average pizza. When the bar is as low as Pizza Hut and as high as Zia Lucia it's very easy to settle for being somewhere in the middle. But Agile Rabbit does not settle for middle ground- this is really, seriously good slices. Oh, and they do brunches at the weekend. Just another feather to their bow, sigh.
---
Copyright - Unless otherwise stated all contents of this website are © 2022 - Octo Media Ltd - All Rights Reserved - Full details for the use of materials on this site can be found in the Terms & Conditions