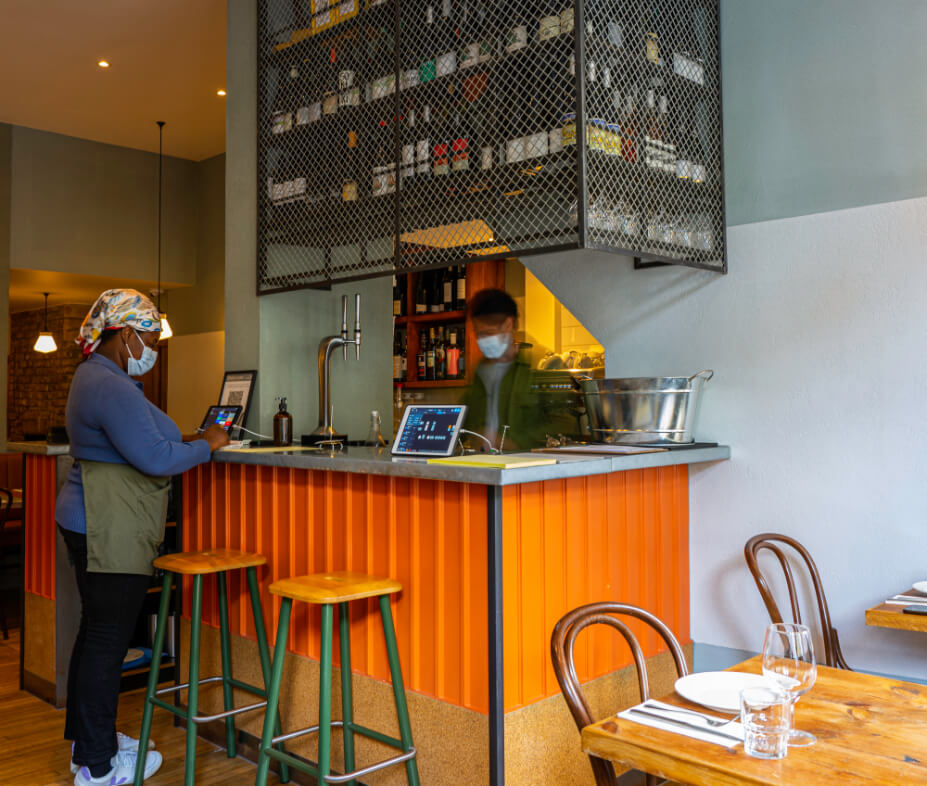 Bamia calls itself a Eastern Mediterranean restaurant, which gives them the freedom to take inspiration from a couple of different of different countries and cultures, plucking out the tasty bits, putting a Bamia twist on them and serving them steaming to you on a dish. And it works. Oh boy, does it work. We entered Bamia on a wet and windy Wednesday (cheers, British summer), but as soon as you are in, you are enveloped in the wonderful waiting staff's welcome. Though decorated in an unpretentious and comforting way, it's slick enough to let you know you're in for a good time- the bar edging towards the front of the restaurant churning out inventive cocktails and orange speciality wines let's you know that.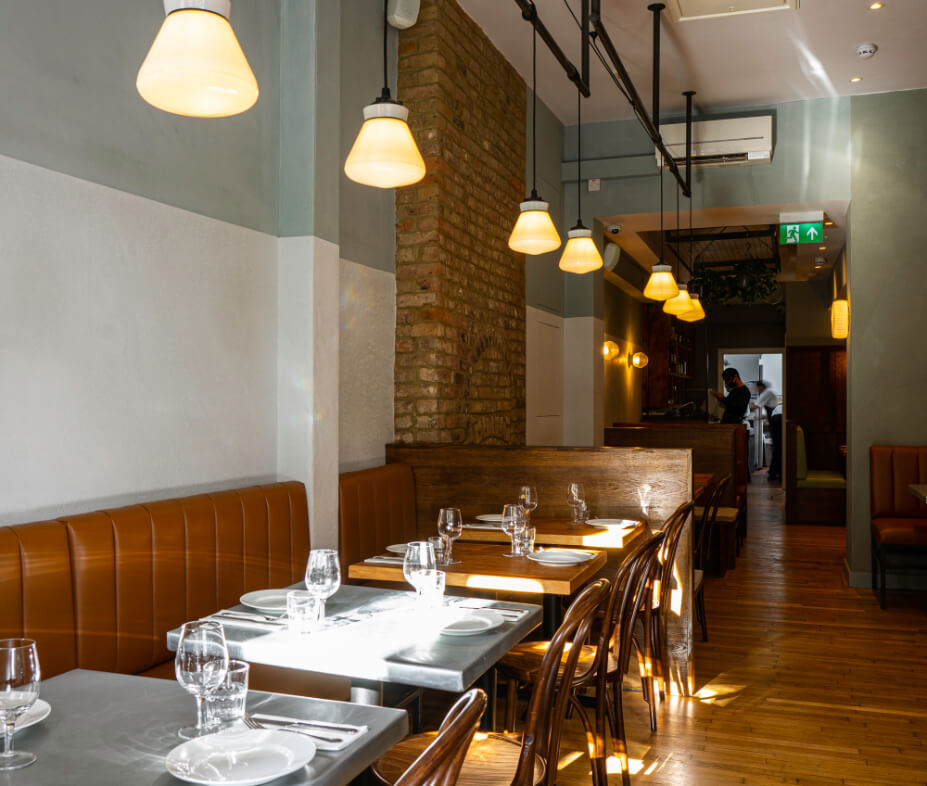 Speaking of- to drink get the Mescal Paloma. Smoky and just a bit more different and a bit more special than your regular Paloma. For starters we had okra fries. These were a shout out to the Bamia way- all the traditional Mediterranean batters didn't work well for them, thus they opted for the Indian chickpea flour batter. So not strictly Med, no. But strictly tasty? Yes. The result is an okra fry so crunchy that it doesn't even give Dishoom's a look in. The falafel were vibrant with herbs and bright pink pickles. Just try and resist dipping the zucchini skewers in the hummus that they are nuzzled on. Impossible. We had the aubergine shish barak (that's a ravioli-type dumpling to you and me), which came with candied walnuts that made the dish crackle with an unexpected sweetness. The whole roasted mackerel dolma was impressive and perfectly cooked; a great centrepiece to share with your salt loving friends.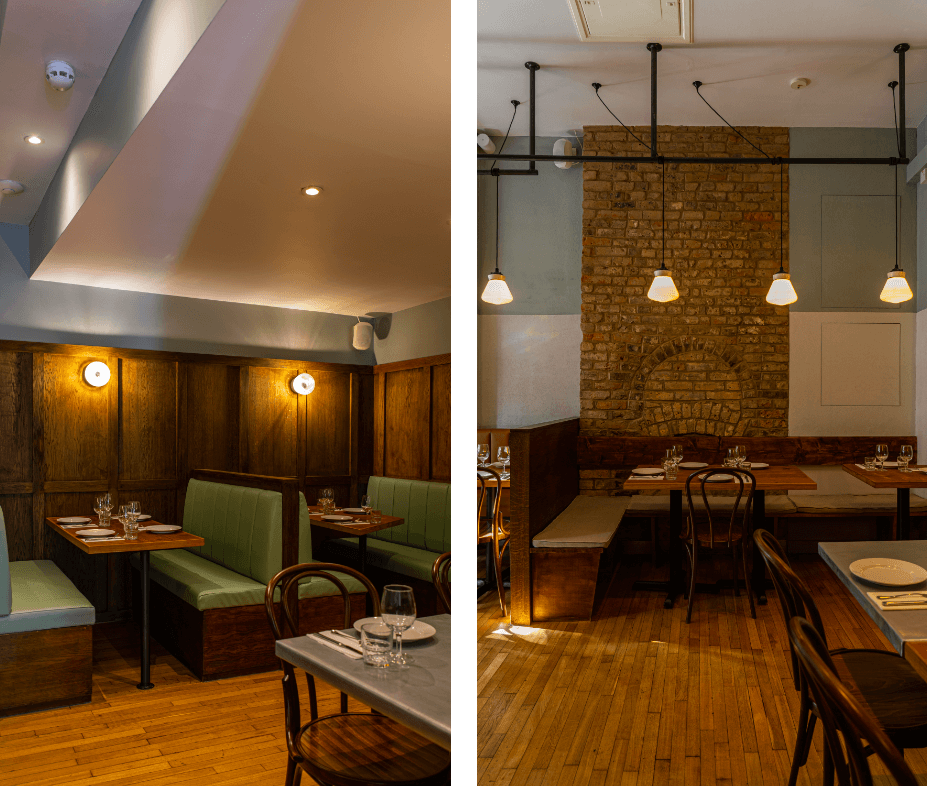 That's most of the fun about the place too- it's a messy mezze of herbs and spices and really, you can do what you want. Order a monkfish skewer and dip it in the labne from the breadbasket. Get that garden salad and dip your cucumber in the tahini yogurt from the okra. Soak up the olive oil from the aubergine barak with the parsley cake that comes with the chocolate mousse. (Ok, maybe a step too far but you get the idea). Bamia cross pollenates their cuisines to great effect, so why don't you cross pollenate the dishes to the same? It just works. And it's the small things that really make the difference here; the extra dish that the cocktails come on to put your garnish on, the easy conversation with the waiting staff, the bread basket to end all other bread baskets. Barbra and Mo were attentive, friendly and knew exactly what to recommend. So go on, give us one reason not to book a table at Bamia right this instant. Can't think of one? No, us neither.