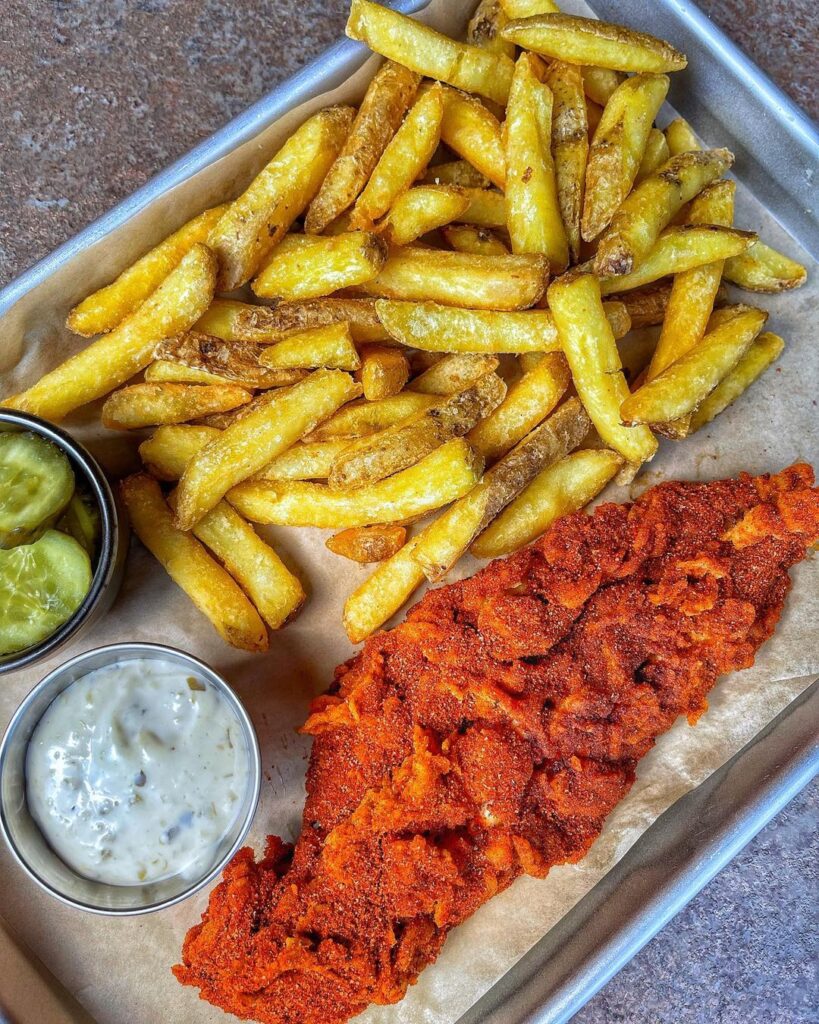 Our favourite Nashville inspired chicken spot on the Common have added a few more dishes to their menu. We couldn't help but rush down to try them out as soon as we heard.
The new fried french toast can either be served on its own or with 5 Nashville hot chicken tenders (and lets be honest, who isn't ordering the tenders too?). Topped with syrup it's the perfect sweet-salty mix. If you're looking for a Tuesday treat, here is is. Only available on 'French Toast Tuesday's' so make sure you're WFH or have a suitable 'appointment' in the diary to give it a try.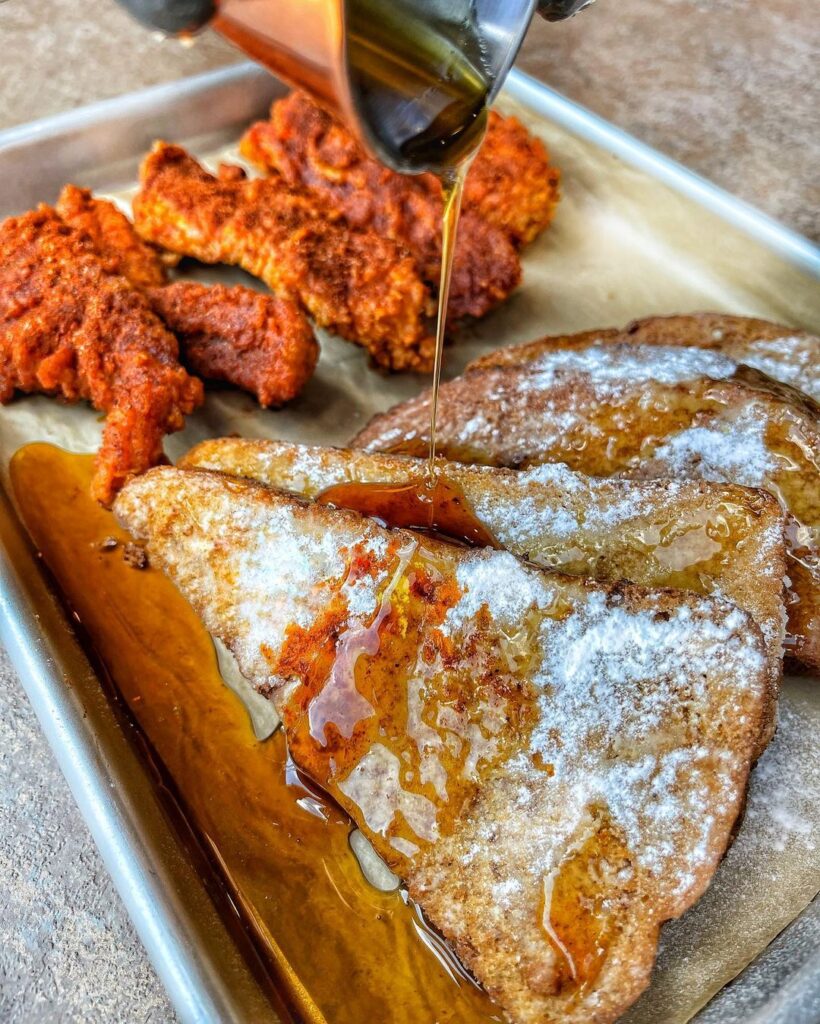 The Friday daily special is the Nashville hot fish 'n fries. It comes served with tartare sauce and pickles and is as crunchy and flavourful as the rest of their menu. If you want to, quite literally, spice up the usual fish and chips this is the one for you.
On the weekends they'll be serving limited numbers of the Nashville Sandos. Deliciously light toasted shokupan bread with a panko crusted Nashville hot oil chicken filling makes for a incredible mouthful. Slightly different to their original style of food but every bit as good.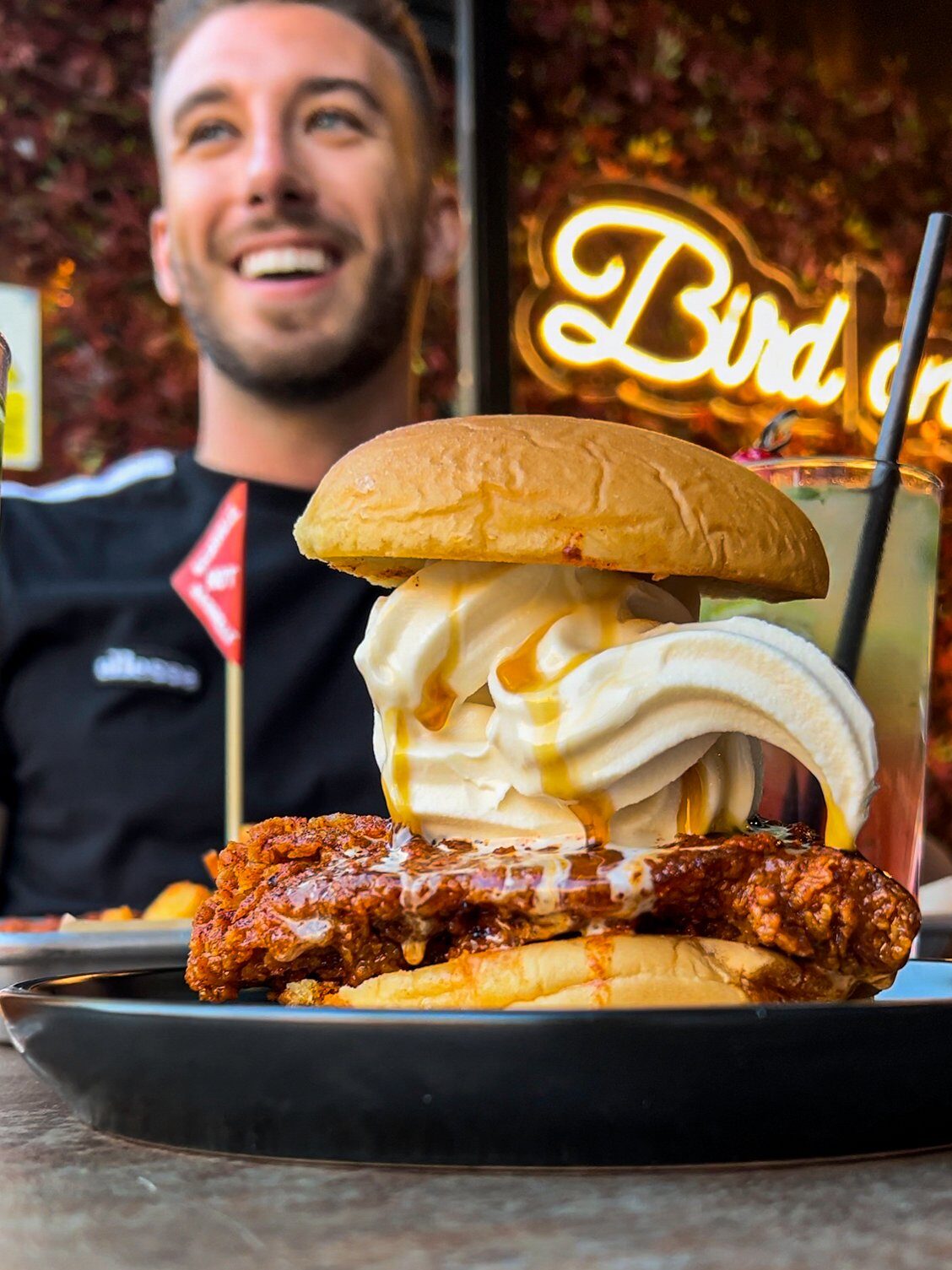 Ok, we need to talk about the 'Nash cream'. It's the classic Nashville hot oil chicken which is then topped with soft serve and syrup before being sandwiched in a bun. Hear us out here… it was really good. Controversial? Sure. But incorporating ice cream into any meal is surely the aim of the game considering the weather the UK is currently experiencing. Plus, the hot/cold, crunchy/soft and spicy/cooling contrasts made for a mind-blowing burger.
And with this new menu you could go every day of the week and get something different to try on their daily specials. Now that's a plan.
---