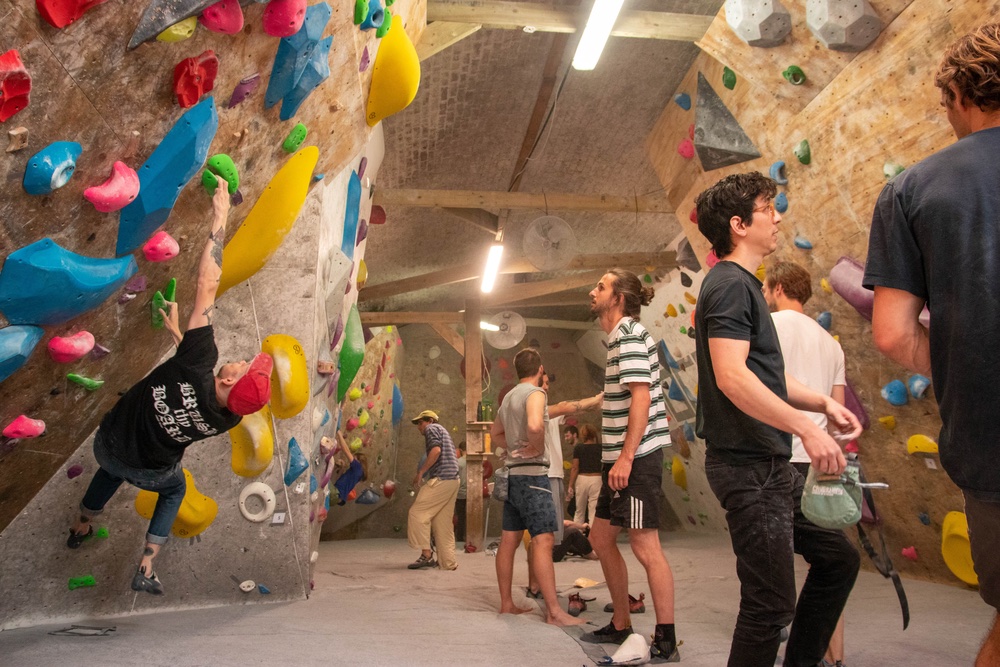 Climbing is really having a bit of a moment, isn't it. Londoners from all over seem to have taken up the hobby; great for cardio, strength and flexibility, it's an all-round workout kind of sport. Blocfit Brixton is one of the OG walls in town, having been here since 2018, they've made a special space out of their rough and ready gym.
They're a climber founded, independent bouldering gym who are big on community. They want to be a welcoming space where people can come, workout hard, have a good time and make friends whilst they're at it. We went down the other day to try our hand at some climbing, and we can confirm: they've nailed their vibe. Welcomed by a super friendly bunch into a really bright and airy gym (with a cracking playlist on in the background, might we add) we felt immediately at home. As newbies, we found the different climbs- there are over 75 different routes- clearly labelled by grade so it was easy to pick up. It was also useful seeing where our progression could be for next time… and quickly understood why climbing has become such an addictive thing. The whole experience was really meditative, our complete focus was on the next grip and it was amazing how quickly time passed by. It was a surprisingly effective way to turn off the busy thoughts after a long day.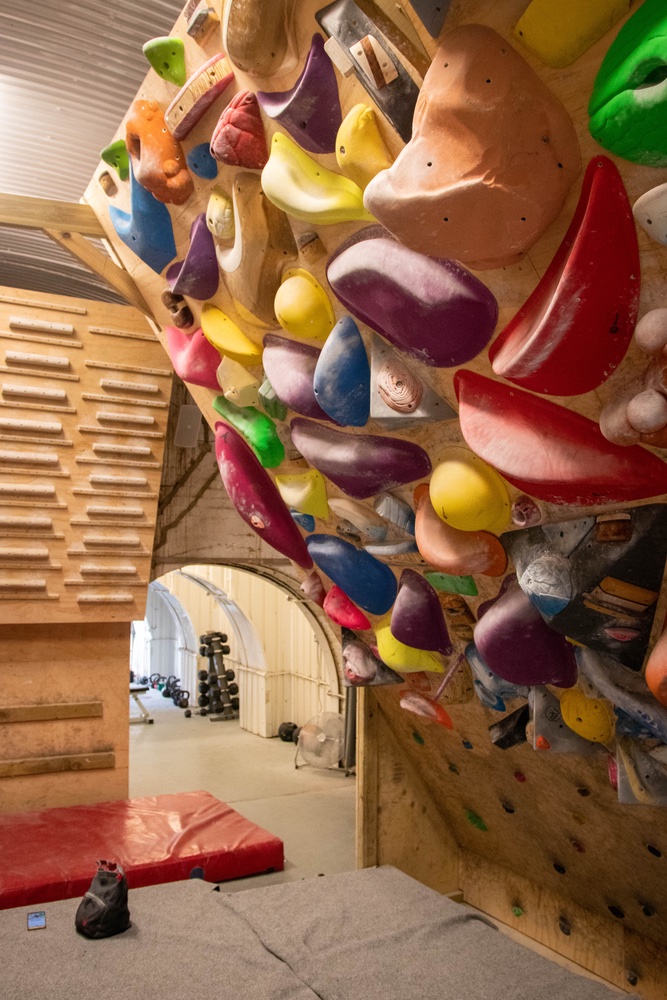 But it's not just the climbing walls that Blocfit have to offer. As their name suggests, they take the 'fit' part seriously too. There's a good sized climbing gym with a variety of machines, plus a calisthenics area and free weights too. It was all really chilled and, unlike many a London gym, we found that we weren't having to fight for a space for the next piece of equipment.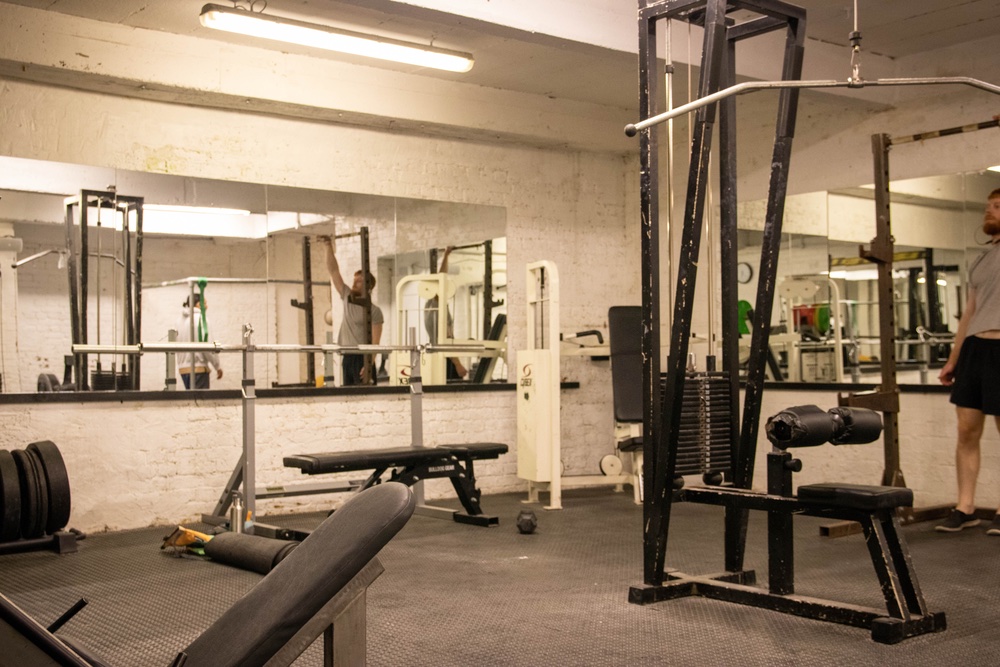 Of course, you can swing by at any time to try out the walls. All you'll need is a 10 minute safety induction and then you're good to explore the walls as you wish. If you need/want a little more direction then the trainers at Blocfit are on hand: every Saturday there are free beginner sessions, but there are also bouldering courses climbing improvement courses, private coaching and PT sessions available if you really want to squeeze the most out of your climbing experience.
The climbing routes are regularly changed up by 'national level routesetters', which means that you can return again and again and as soon as you've mastered the toughest route you can, it will get switched up. They said it and they meant it: Blocfit are about progression!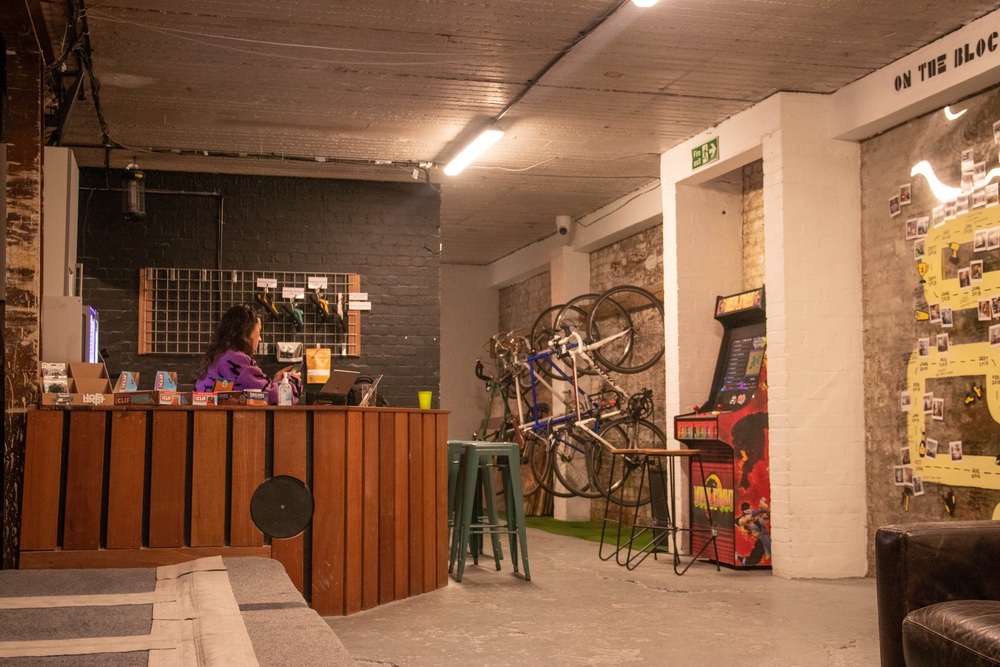 Once you've exhausted yourself on the wall or at the gym, unwind in the garden yard. Complete with a zen Bonsai tree display, there can't be a better way to recover… unless you'd rather have a go at one of the classic video games on their Mortal Kombat Arcade Machine? Grab a coffee or a bite to eat from the cafe and you've got a seriously good thing going.
Ready to give it a go? Blocfit have sent over some really great deals to tempt you in:
Quote ONLYGYMINBRIXTON for 25% off your first climb and shoe rental with us or for 20% off first 2 months recurring monthly membership. Valid for May & June 2023 only.
---