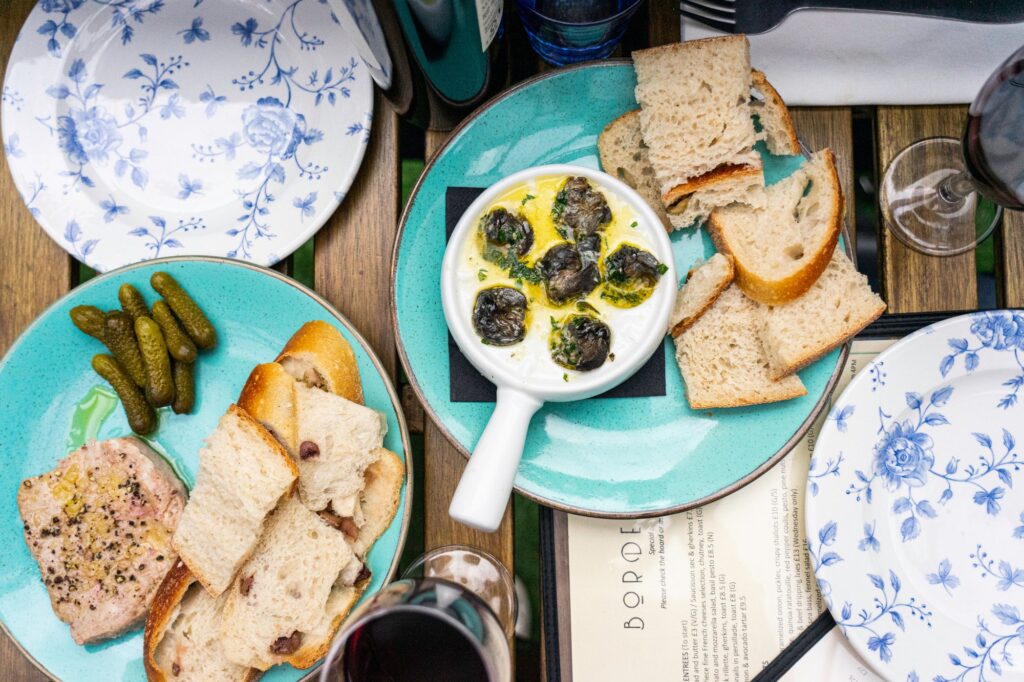 Bordelaise has two SW London locations, and we were excited to get a taste of the French life at the Balham location. It's in the new Post Market (spot the original safe from the days when it was functioning as a Post Office!), and when the market officially opens we are sure the buzz will only add to the vibe of the place. It's a gorgeous, intimate spot with a lovely outdoor terrace when the weather is good. If the weather turns British, don't panic- the inside is such a fun atmosphere where you can watch the chefs doing their thing.
To start we got the duck rillette and the snails (when in Rome!). The duck came with a salty olive bread that complemented the richness of the dish perfectly. Though we were slightly sceptical about the snails, after some gentle encouragement from our server Alex, we are so glad we did. They came in a buttery garlic sauce that added a new level of indulgence. Don't think twice about ordering them when you visit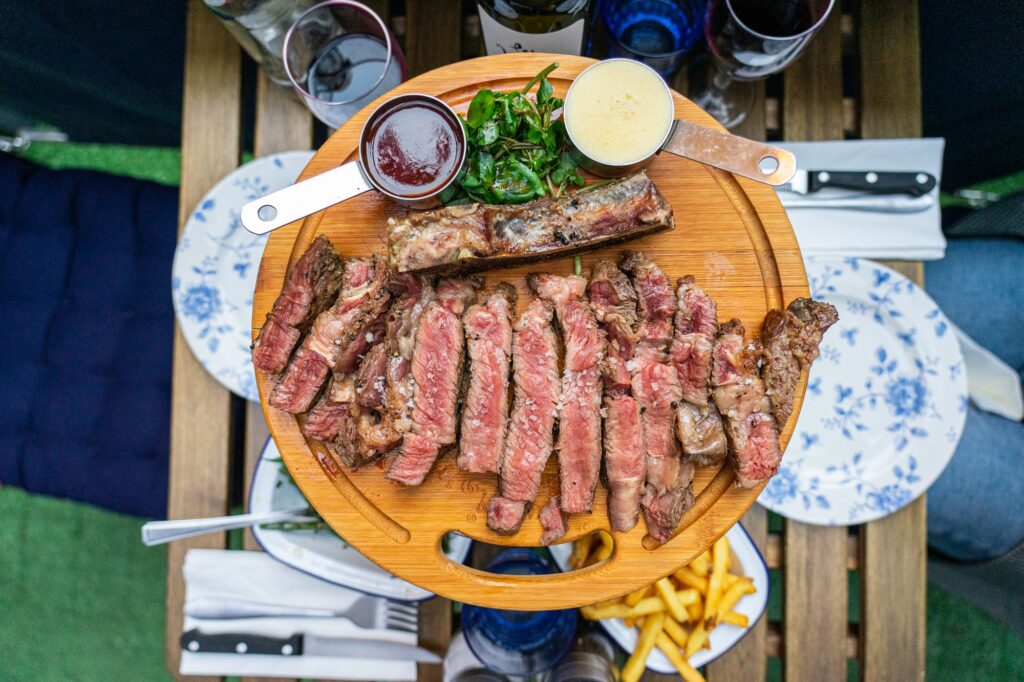 For main we went all out and had the Cote de Boeuf for two. It was cooked just to our liking- and you can choose between four different sauces. We went for the blue cheese one and it was absolute perfection. One of the best steaks we've had in a while and transported us right to the streets of Paris. To go with the streak we got the green beans and the beef dripping skinny fries. You can't have steak without chips! It was such a showstopper of a main and so fun to share. Definitely a special spot to take someone you want to spoil. Though we went for a big one for the main, they've got small plates too if that is more your bag- that baked aubergine and sea bass caught our eye for next time.
Our server was really helpful with our wine choice. He quickly managed to decipher exactly what kind of wine we'd enjoy and nailed it with an easy drinking bottle of Malbec. It couldn't have been a better choice with our meal.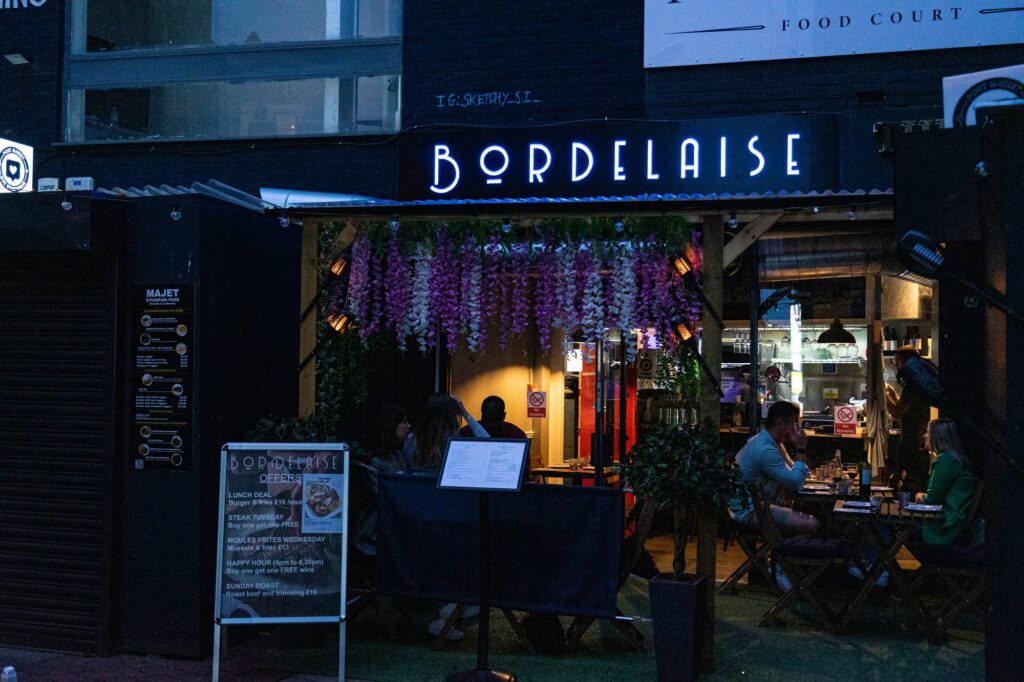 Bordelaise has offers to tempt you to them all week. Tuesdays you can BYGOF on steaks, Sues-Sat they've got a corker of a lunchtime deal of steak and fries for £13, or burger and fries for a tenner. Plus there is a happy hour which runs 4:30-6pm everyday and is 2-4-1 on all wines! With offers like that and food like that… what are you waiting for. Get booking!
---