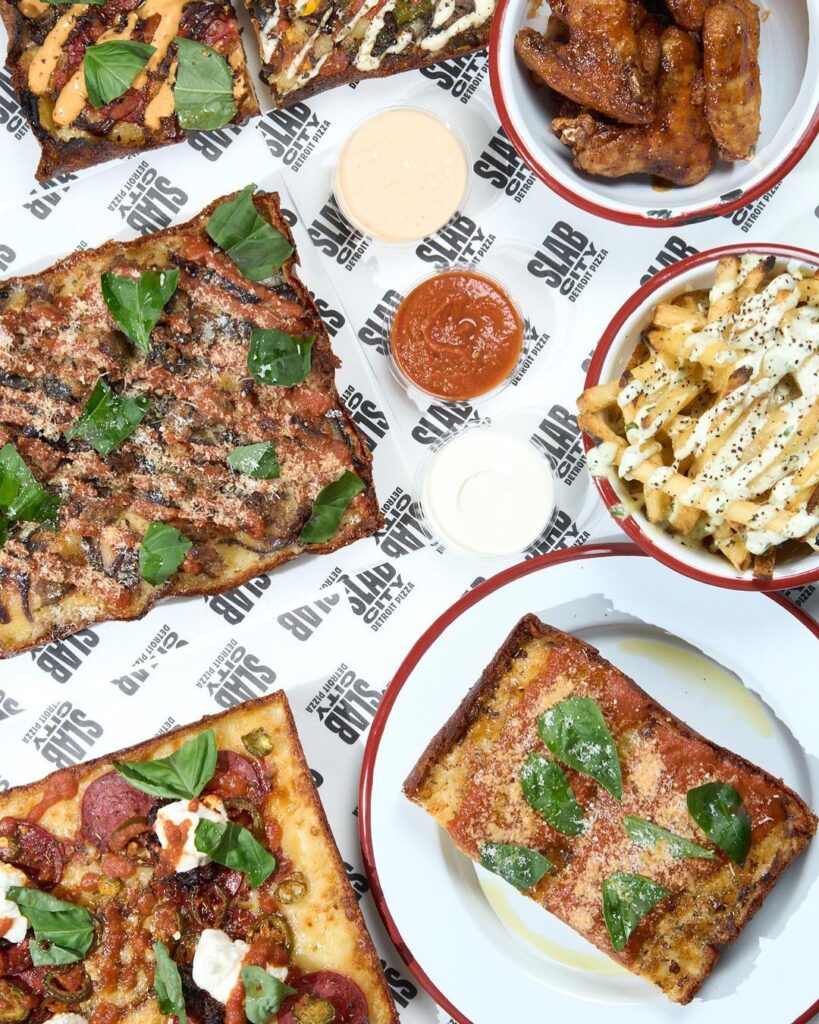 The real question with this episode of BUDGET BITES, is how much can you handle? Because, at Slab City, things are going bottomless. They opened in Tooting Market in October last year and have introduced the people of South West London to Detroit-style deep dish pizza. The idea that a good pizza has to come straight from Italy, has to have a thin, bubbly crust and must be round is, quite frankly, an old fashioned way of thinking. Prepare to have your eyes opened, because when you try your first bite of this bready, chewy, rectangular slice, you'll not look back.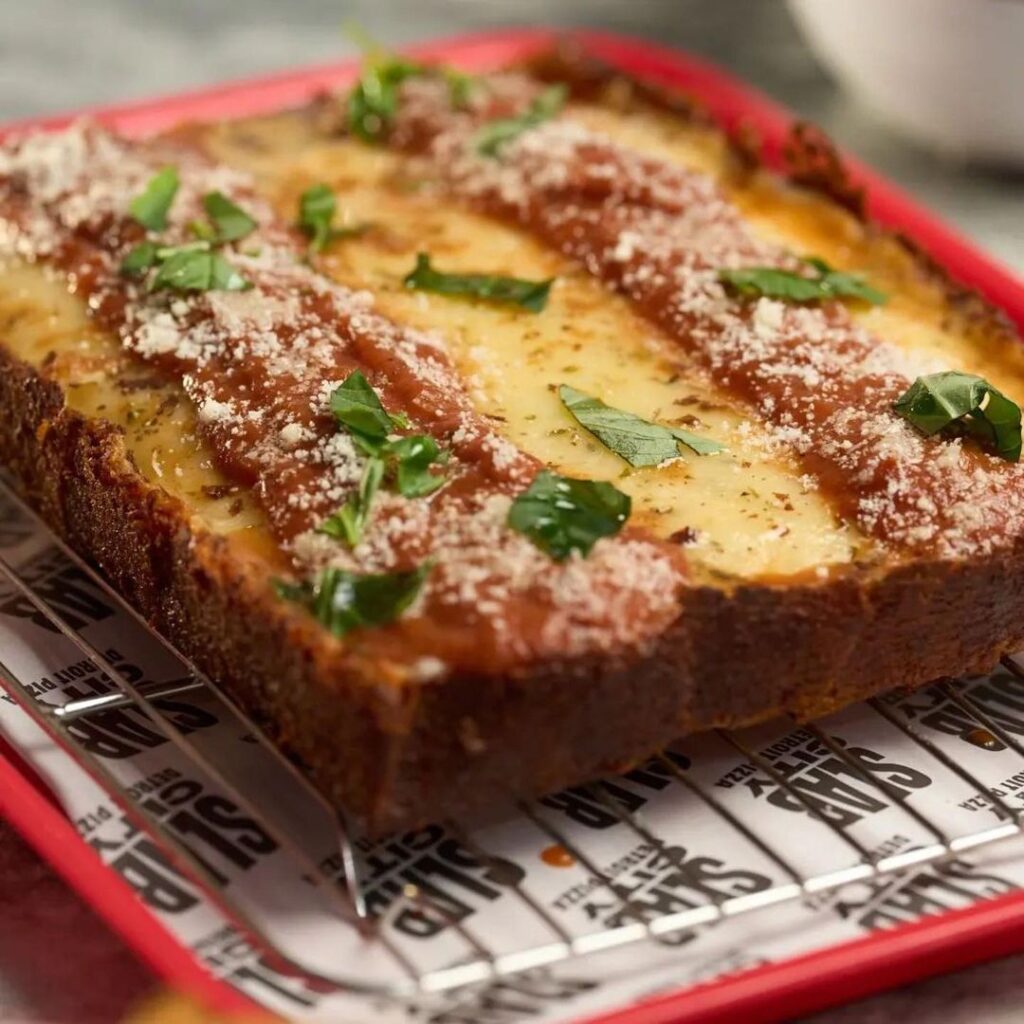 And the perfect opportunity to try out Slab City is on Wednesdays, where they're giving you 90 mins of all you can eat pizza for a steal at £15 on Wednesdays. Yep, you heard. £15. And because this deal was so darn good we were able to get through the majority of their flavours too; from the classic Marg, the Don't Mess With The Pep to delicious Rizzo (a chorizo and sweet onion jam number), we rolled up our sleeves and got stuck in. They were all absolutely delicious. One that took us by surprise was the Gardeners World – topped with all the veggies and a smoked aioli it was our favourite of the night. But give them all a try (why not?), you can't go wrong. Bring your friends, an empty stomach and get to work.
Keep your eye out on our other pages for more BUDGET BITES.
---