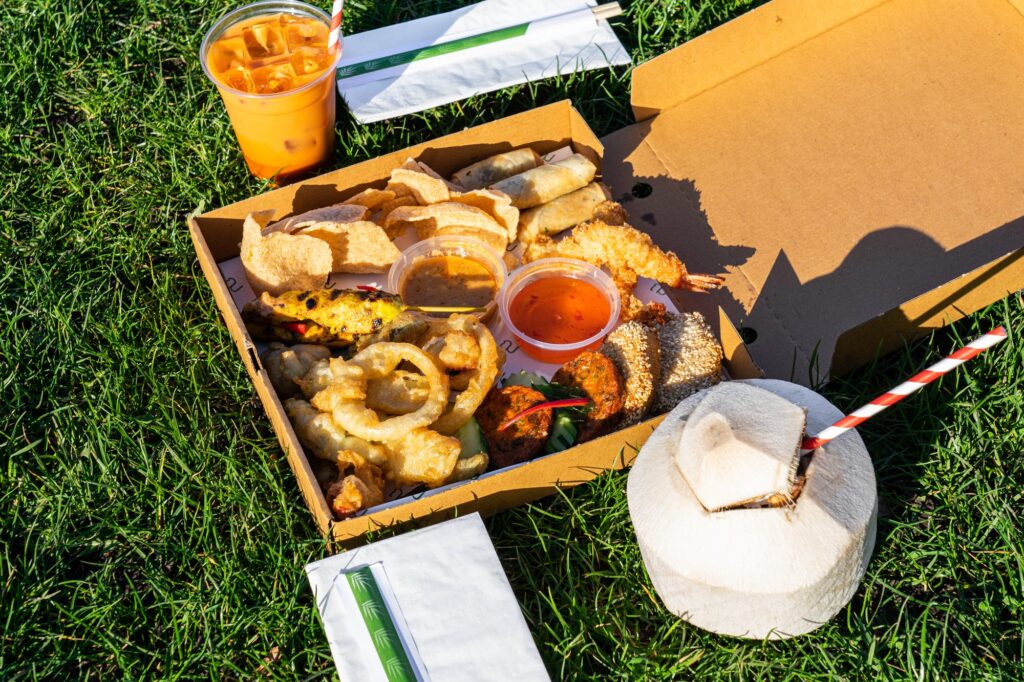 This week has given us hope that Summer is finally on it's way. With Summer comes balmy long evenings, memes of Londoners looking like Squashies and, of course, al fresco dining. There's nothing better than picnicking on the Common for hours on hours.
But here's an idea for you. Why not get a picnic worth swatting the wasps away for? Leave the soggy sammies and salads in Sainsbury's and head to Cher Thai where they have a delicious treat for you.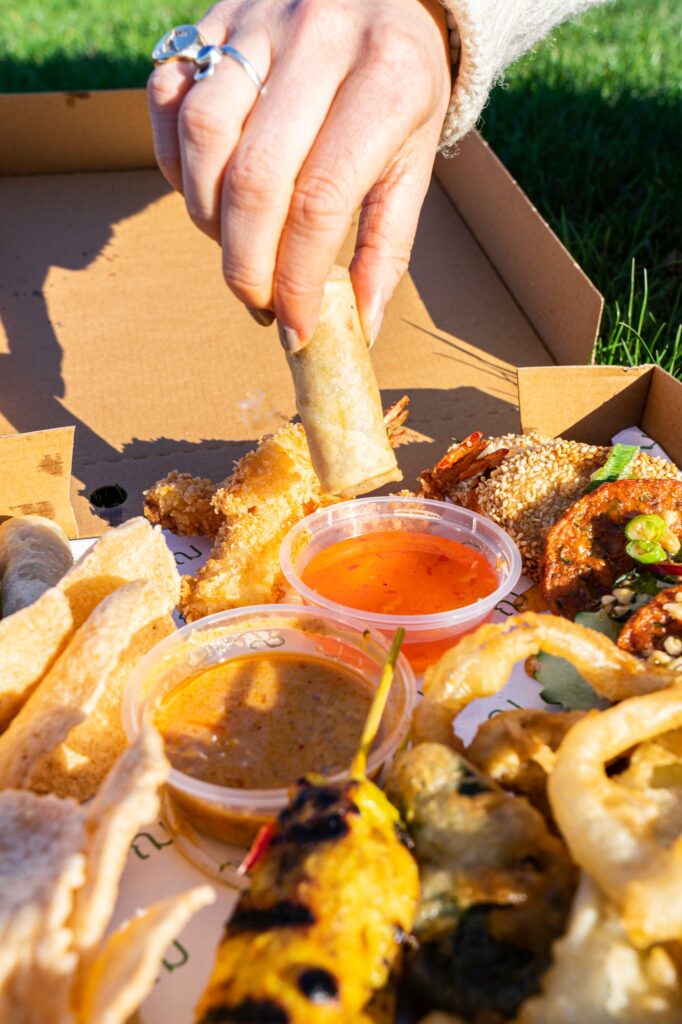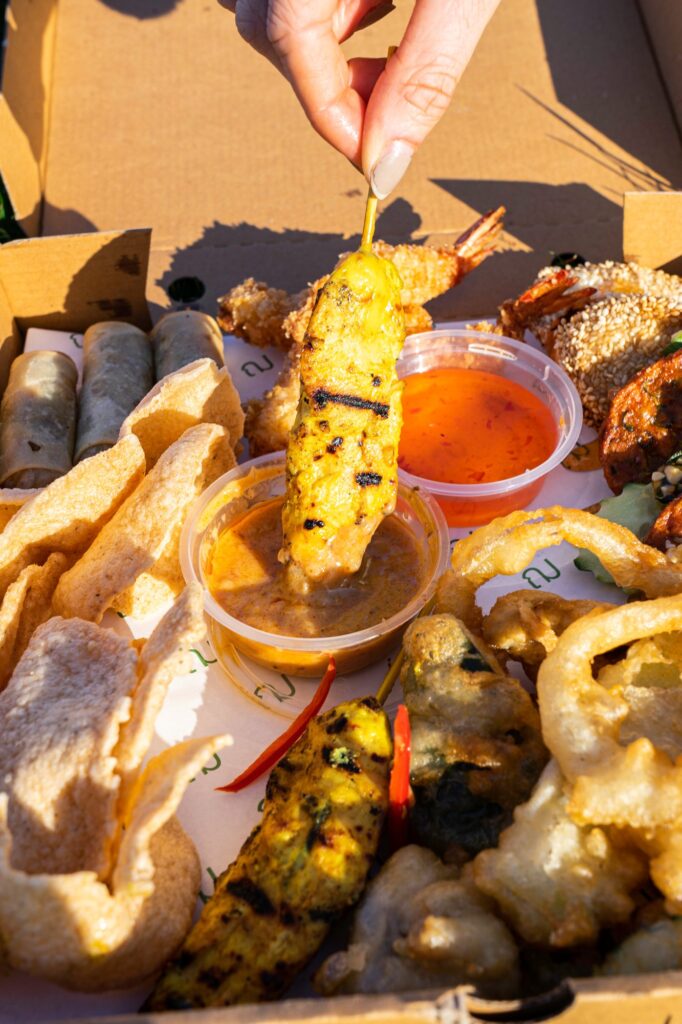 They are hailing in the sunnier months with the relaunch of their picnic boxes. For £19.95 you'll get a chef's selection box of all their goodies. The original box includes spring rolls, tempura prawns, prawn crackers, chicken satay skewers, fish cakes, prawn toast, vegetable tempura and three different dipping sauces. You'll also get two soft drinks to wash it down with- we can highly recommend their Thai iced tea (sweetened with condensed milk and maybe our new favourite thing, ever).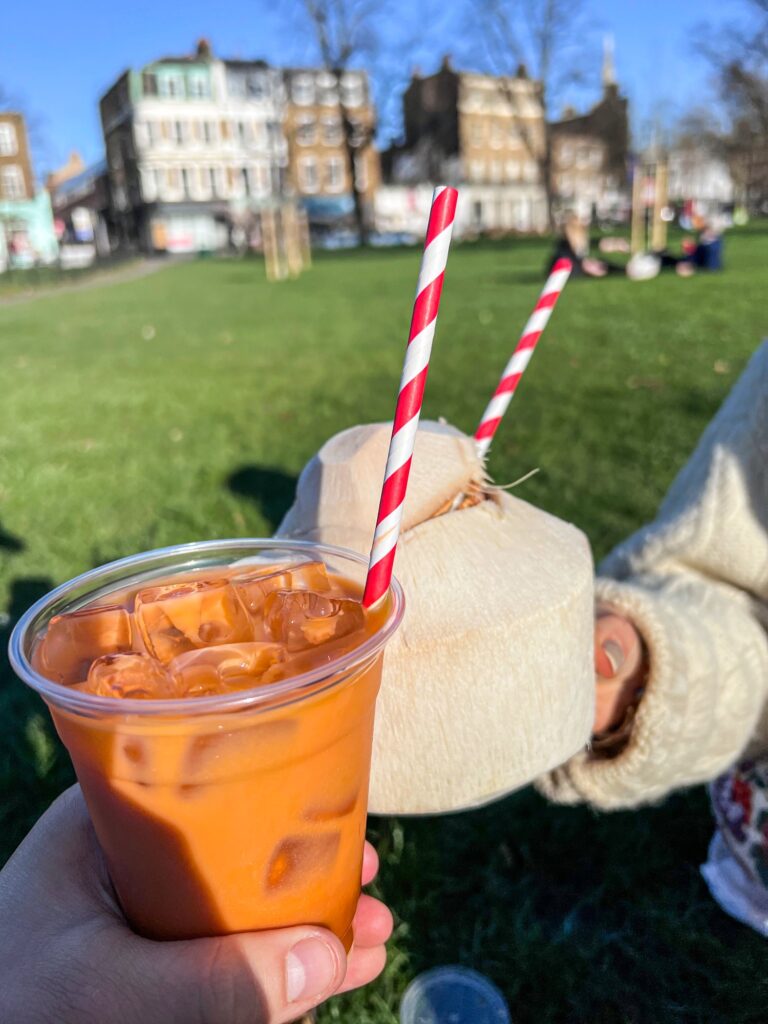 Then it's just a hop skip and a jump to the Common where you can smugly tuck into your box of delicious Thai food. The great thing about this is that there is no awkward half pot of slightly fermented hummus or stale end bits of bread that no one wanted that inevitably end up in the bin. This is all easily grazeable and, believe us, between two you'll accidentally finish it in no time. Cher Thai has gained it's impressive following for a reason and this sticks even when you're taking out. In fact, there is something even more special about having your favourite restaurant-quality food on the Common. All you need to do to get your mitts on a box is to give them a ring 15mins before you get to their door. Way better than trudging round Sainsbury's.
Call them: 020 3583 3702​
---