It was looking touch and go for a while there wasn't it? But thankfully we've been given the OK to boogie our way into the New Year. But we are sure you, like us, have been holding off booking tickets 'just in case'. Don't panic!
We've collected a few of the big nights out in Clapham that we are sure you are going to want to get involved with. Check 'em out, be safe and party on.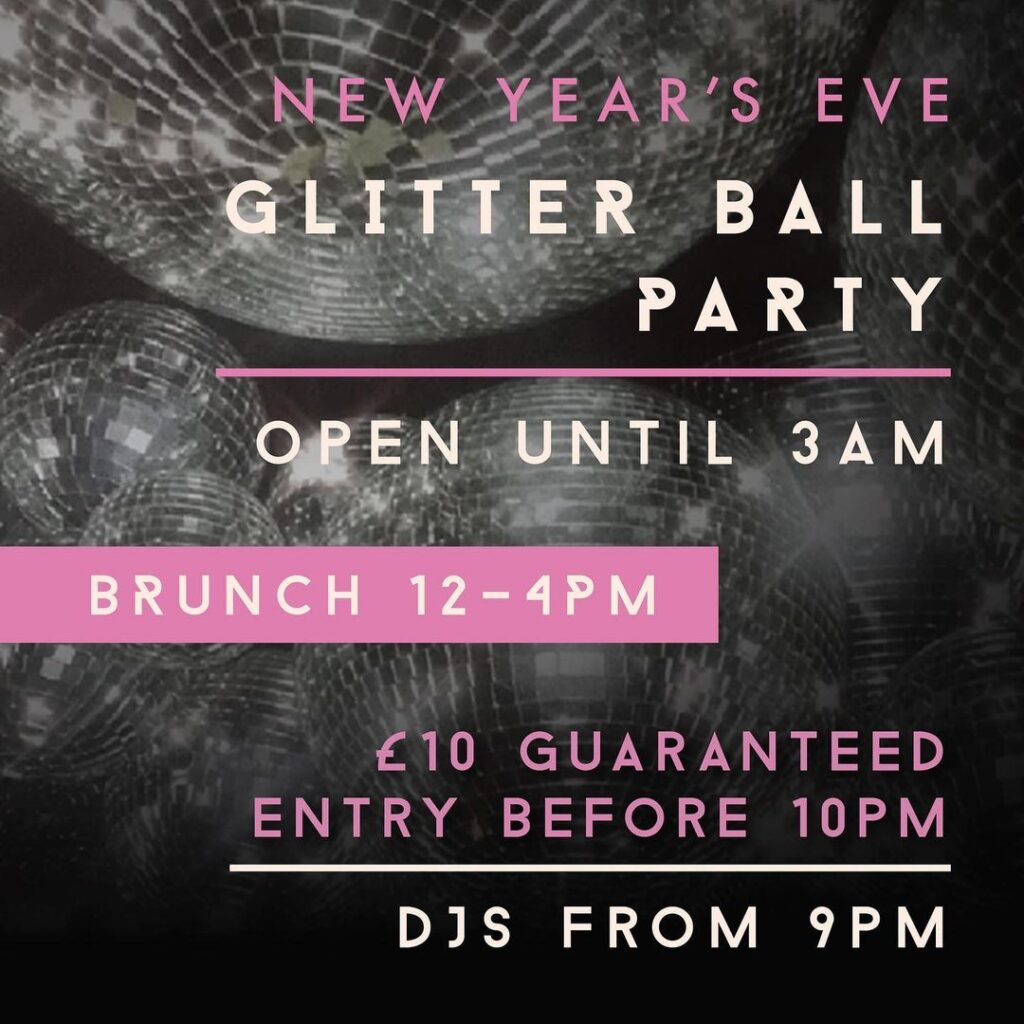 1.Saxon
The Saxon are putting on a DAY (and night) for their first NYE. Their famous brunch will be served until 4pm, and then the DJs will start from 9pm, with tunes ringing out until 4am. Oh and the theme? Glitter Ball. Wonderful.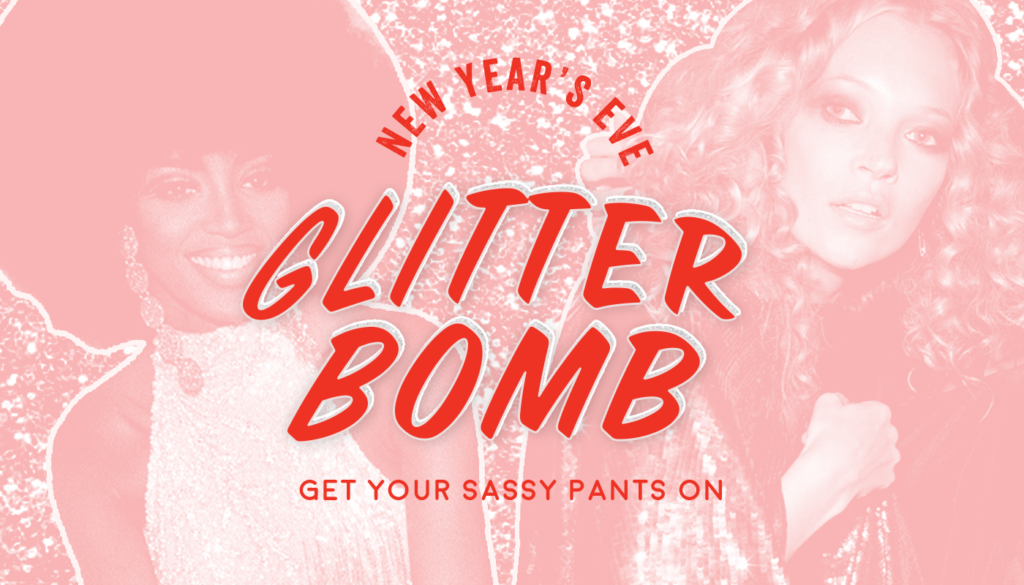 2. Tonight Josephine
It was only going to be a glittery affair at TJs. Their Glitter Bomb event is sure to see in '22 with a pop. You'll get bubbles on arrival and there is sparkly makeover included in your ticket. So come ready to get jazzy.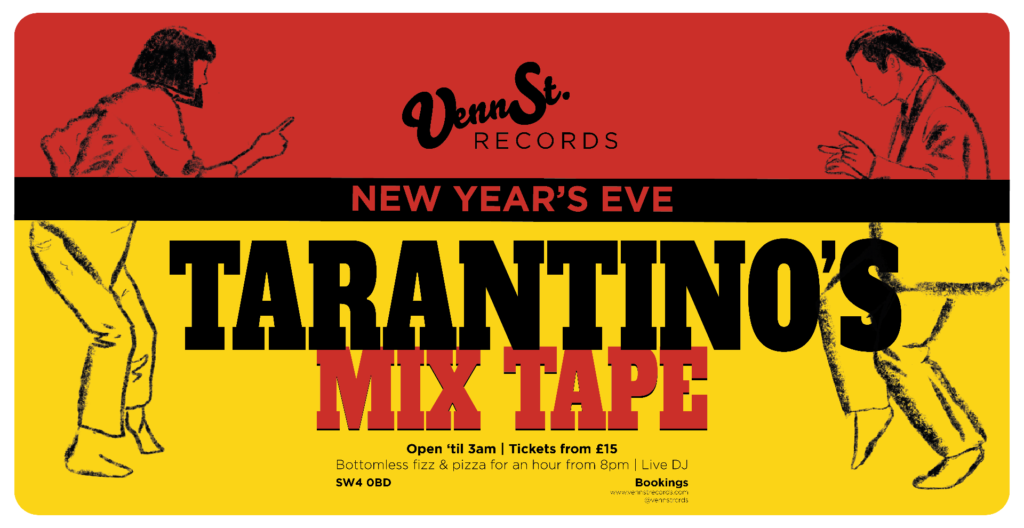 3. Venn St Records
Everyone knows it is crucial to line the stomach before a big night. Head to Venn St at 8pm where they will be serving up bottomless pizza and fizz for 1 hour before their Tarantino themed evening kicks off. There'll be a live DJ playing party classics and tracks from Quentin Tarantino's iconic films.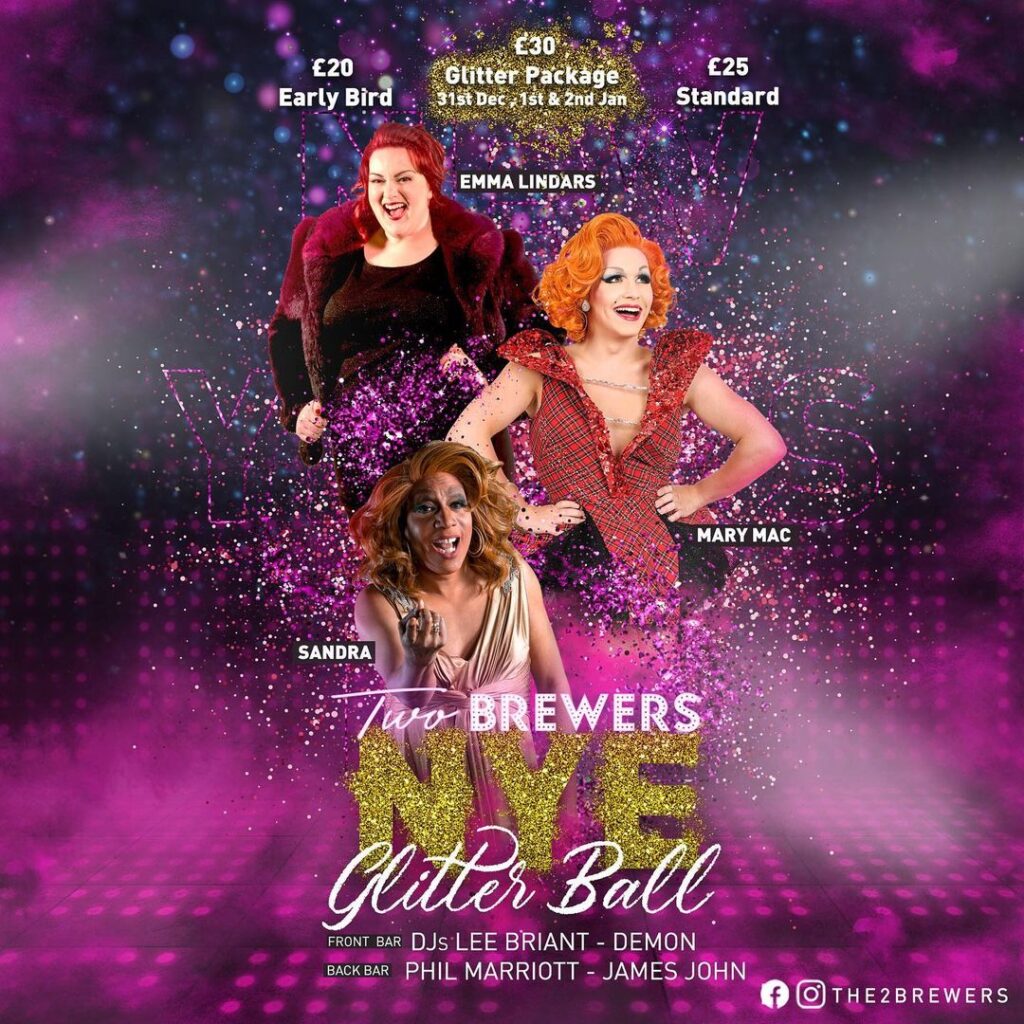 4. Two Brewers
Yes you shall go to the (glitter) ball! Two Brewers are promising to make up for lost partying time with an evening you wont forget. On the stage you'll find acts and West End stars to keep you entertained all the way into next year. Why not start the year as you mean to go on and purchase their glitter package which will get you 3 nights of solid fun? Sounds like a good idea.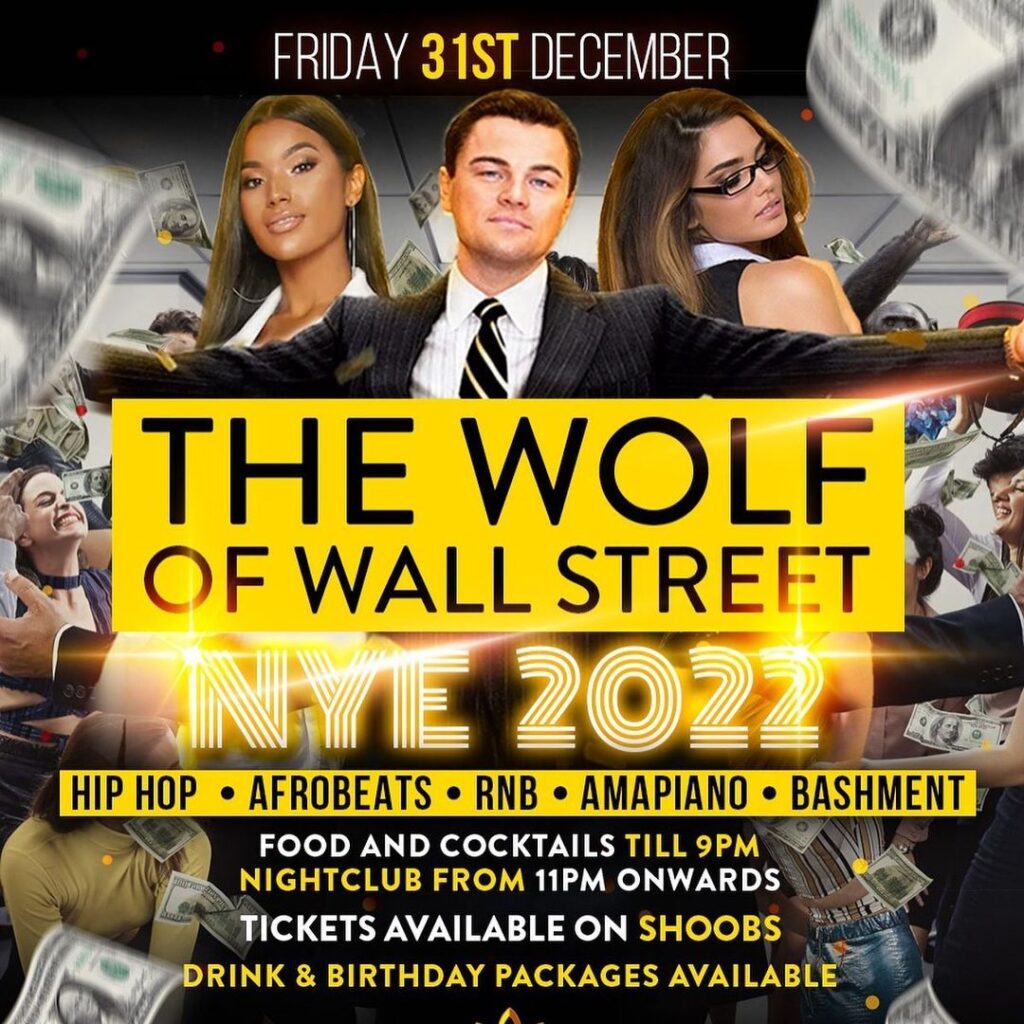 5. Lotus Bar
You wanna make your evening B.I.G? Head to Lotus where they are putting on a Wolf of Wall Street-themed evening. There will be food and cocktails until 9pm, and from 11pm till 5am it is the full night club experience with some amazing DJs. Channel your inner Leo and off you go.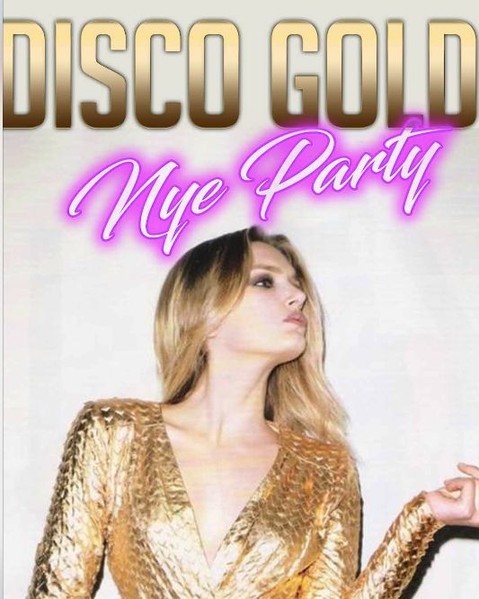 6. Infernos
Infernos has always been golden in our eyes. And now they are throwing the ultimate disco gold party to really confirm that. Glitz? Check. Glam? Check. See you on the boogie floor.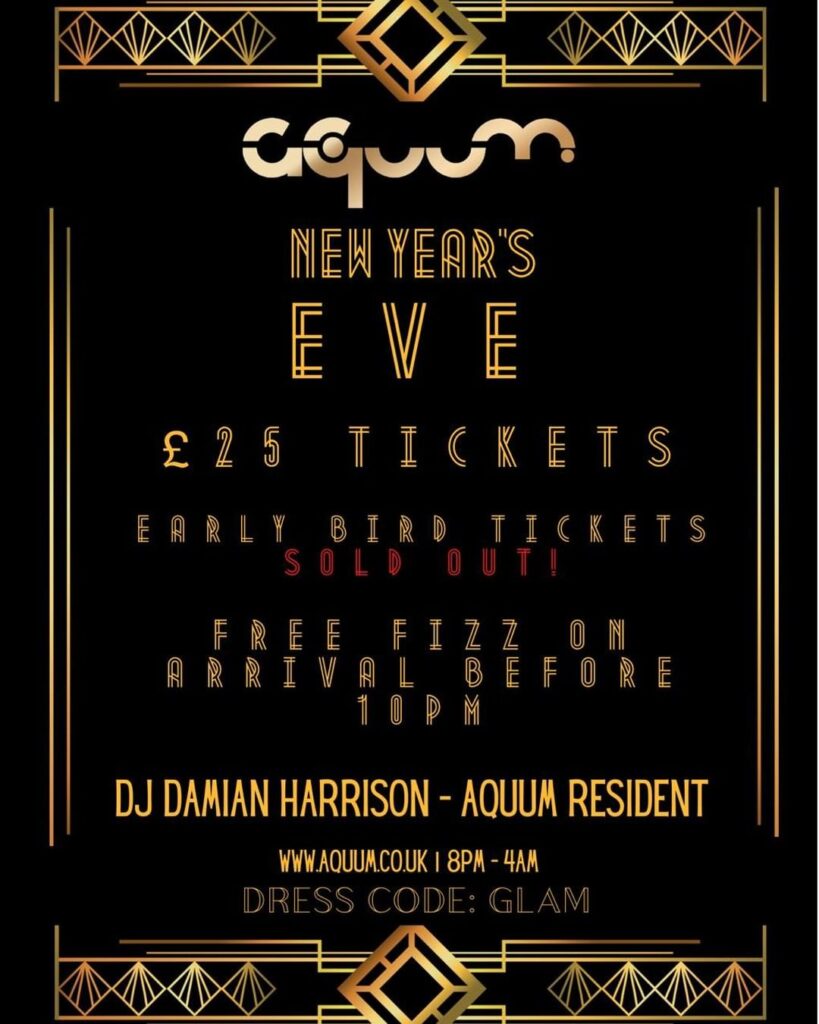 7. Aquum
It's always going to be a good night at Aquum, especially when you have a glance at their cocktail list. Oh, and chuck in a free glass of the fizzy stuff before 10pm and you're sure to set off 2022 nicely. Move fast to nab their early bird tickets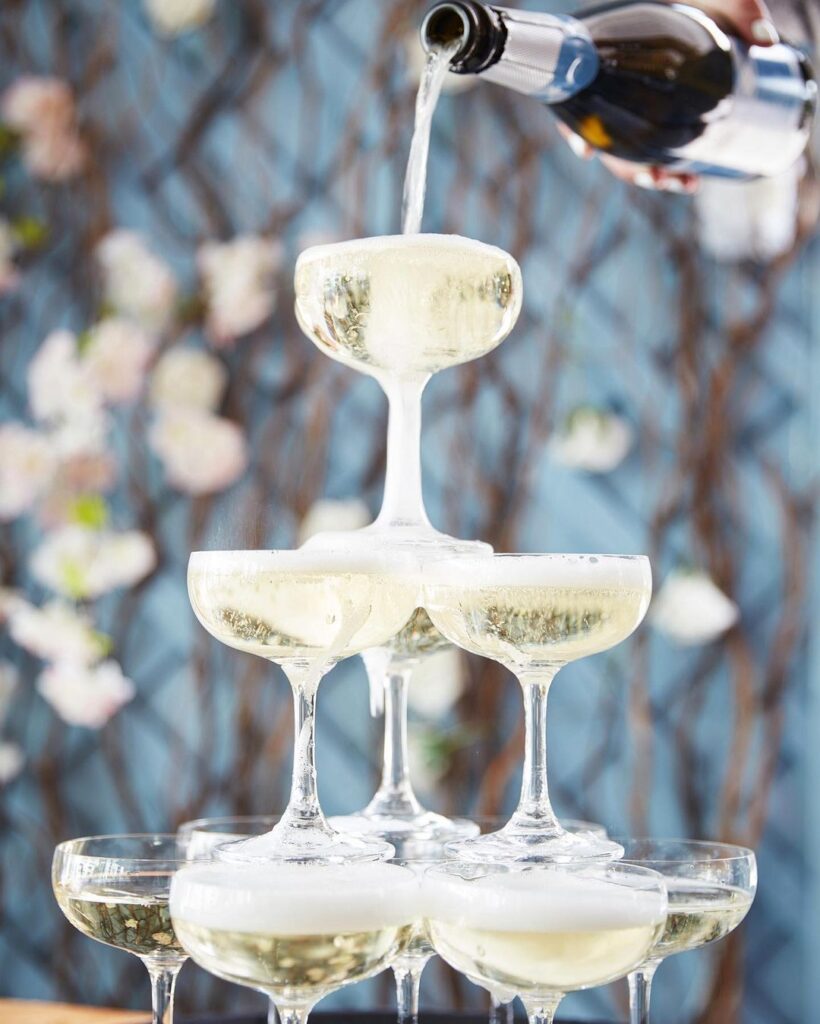 8. Megan's
Want to do NYE a bit bouji? The huns at Megan's have got you! Head there any day until the 1st Jan where they are doing bottomless prosecco. Last seating is at 5pm so you can line your tum and drink to the year. A good way to start your night before tumbling into one of the other Clapham events? Yes.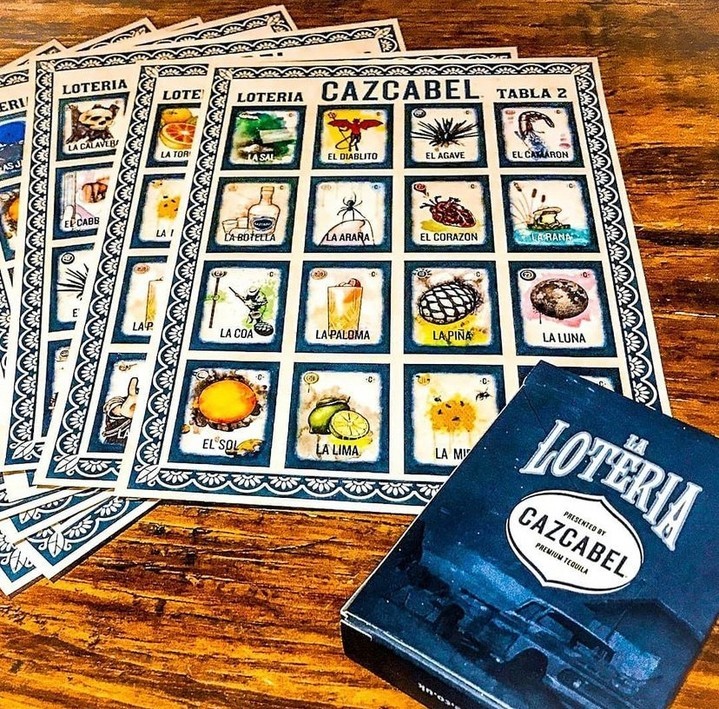 9. Perky Nel & Clapham North
Because why would you only want to celebrate the end of '21 once?! Perky Nel are celebrating the turn of the New Year in Sydney at 1pm with a bottomless brunch run from 11am. They're then turning to GMT to celebrate the UK's turn of the year in the same way as their sister pub the Clapham North. Yep, Mexican themed. We are talking tacos, La Loteria bingo and live music. From Sydney to Mexico in an afternoon, and not a fit-to-fly PCR in sight. Arriba!