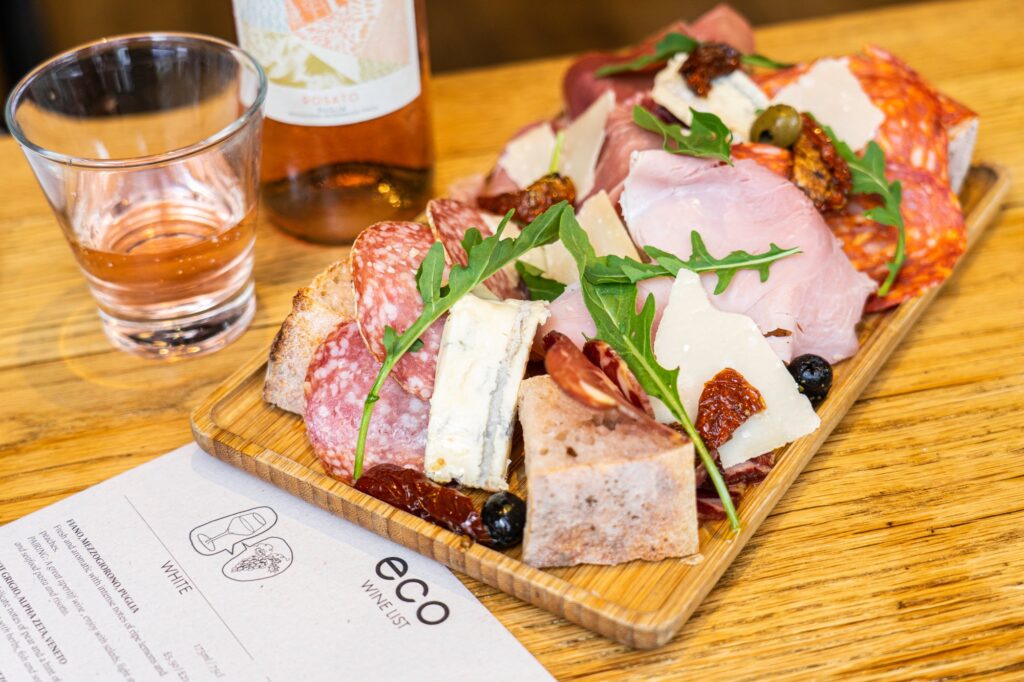 Eco is one of Clapham's oldest establishments. There's a reason it has been on the High Street for 30 years- the pizzas are always top quality and the service is always with a smile. In their 30 years of feeding and watering us they've not missed, so when Eco announces they were launching a new wine menu we were, of course, very excited and couldn't wait to head down.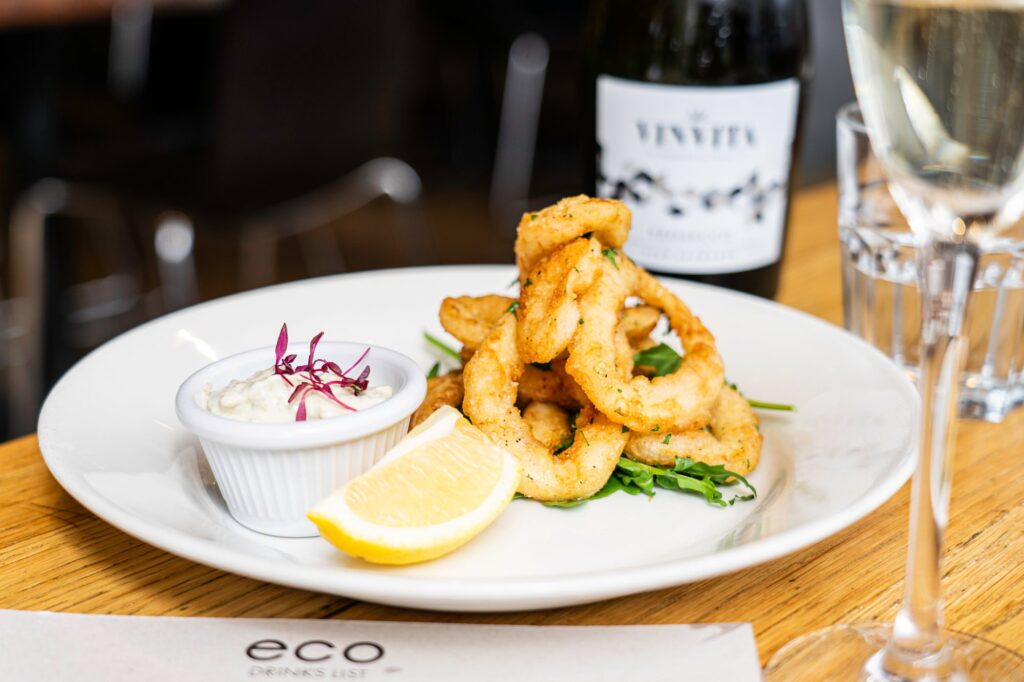 The red, white and rosé we tried were all the house numbers. Though these often get sniffed at by the wine connoisseurs amongst us we can really vouch for the selection that Eco has chosen for their house selection. They really stand up to the wine taste test and are an easy win for a choice of wine if you are a little unsure on anything more specific than the colour that you like. The even better thing about the new menu is that with each wine is a few recommended food pairings, so you can select with a little knowledge on what will compliment the meal you are craving. Again, a great idea if you are not wine-knowledgable or if you want to try something a little different.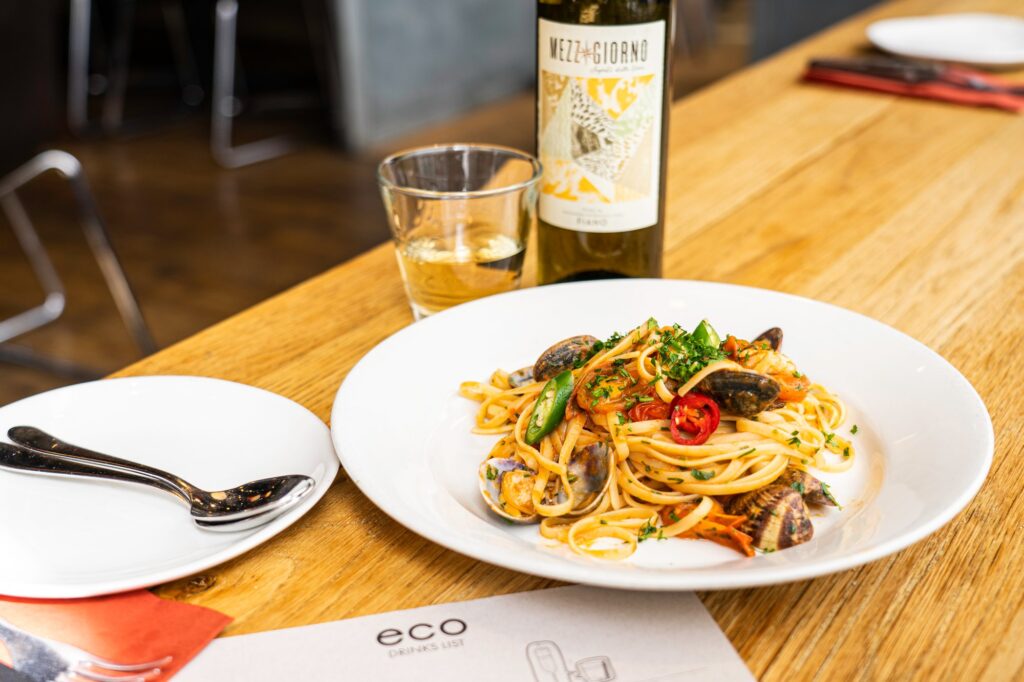 To start we had the rosé which was paired perfectly with the charcuterie board. The board was piled high with deliciously salty moments like the freshly carved meats, cured salami, olives and cheeses. The wine was a welcomed refreshing mouthful between the food and set us up perfectly for the next part of the meal.
The Prosecco that came with the salt and pepper calamari again was clean on the palate, complimenting the fattier taste of the fried squid and tartar sauce which, by the way, was delicious and well worth the order.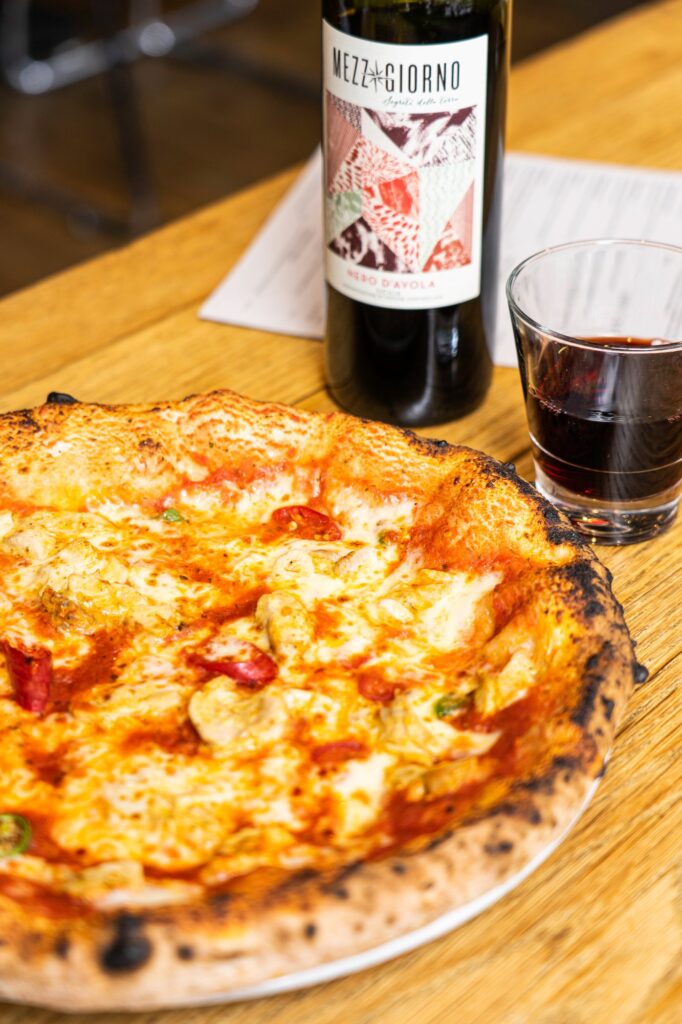 Next up we tried out the house red with our chilli chicken pizza. This one is slightly different to a classic pizza in that it comes topped with mayo, red and green pesto, chillis and the signature shredded chicken. Truly indulgent and perfect with a bold red to stand up to the strong, spicy flavours of the pizza. With our spaghetti vongole we had the Fiano. The white wine was really zesty- again a perfect match to lighten the dish, which was spicy and herby.
To finish up with went with ultimate indulgence; the brownie with vanilla ice-cream and the Lambrusco to go with it. The Lambrusco, if you've never had it, is a chilled and fizzy red wine and is absolutely worth dropping any preconceptions of what you have for a fizzy red. It was surprisingly light and elegant and absolutely delicious with the chocolatey pudding.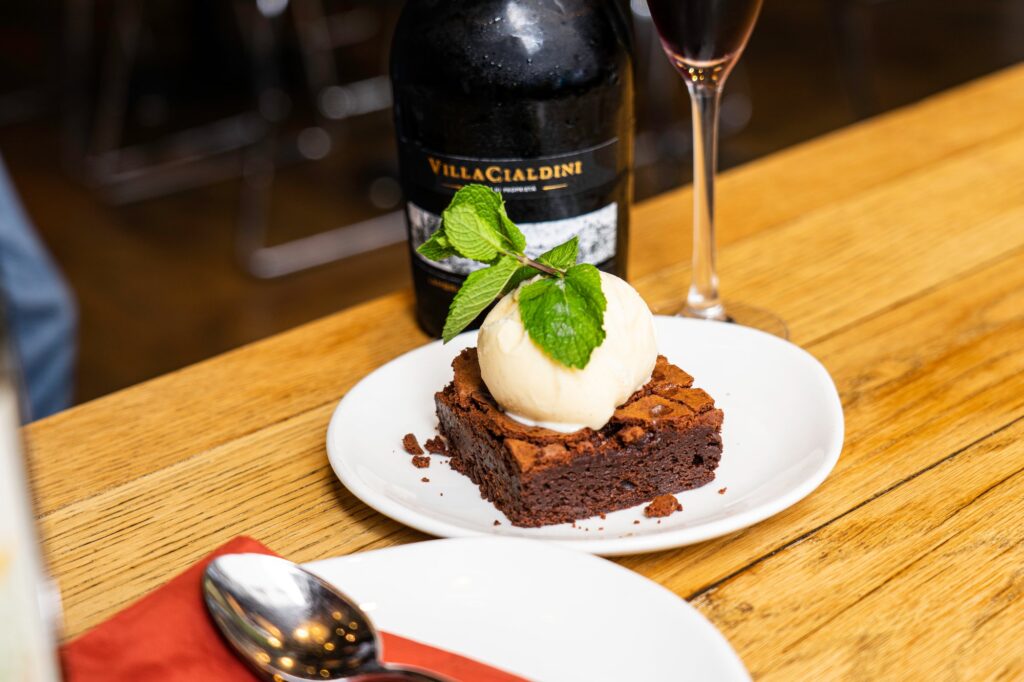 Next time you want a special meal, head to Eco. You know the food will be excellent and with this new wine menu, their drinks are too.
---