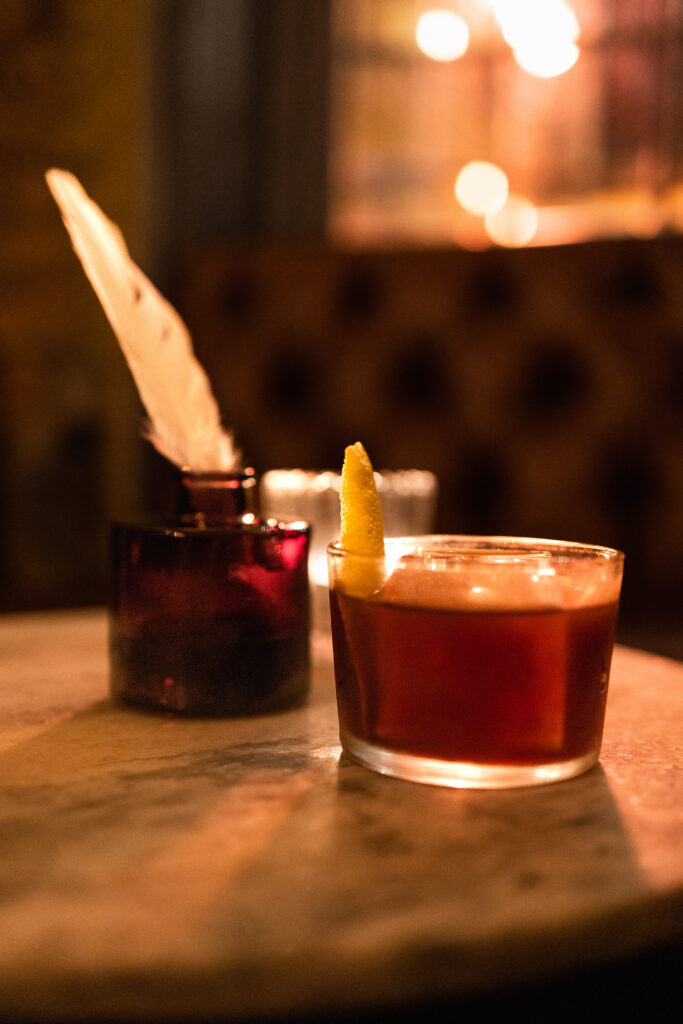 Goldfinch is a cocktail bar nestled on Mitcham Road. Inside it's dimly lit with warming amber tones making the small space really cosy and inviting. There's a cute little court yard out the back complete with great heaters- whatever the time of year or time of day, it makes this a great spot.
We were greeted by manager, Rob, on our recent visit. He is so genuine and welcoming… and he really knows a thing or two about cocktails! If you're feeling stuck on what you're wanting to drink don't be afraid to ask; we trusted him completely with our order and he recommended some amazing ones. Each cocktail is presented beautifully and there is something a little different and interesting about each one.  Attention to detail is clearly a big part of their success.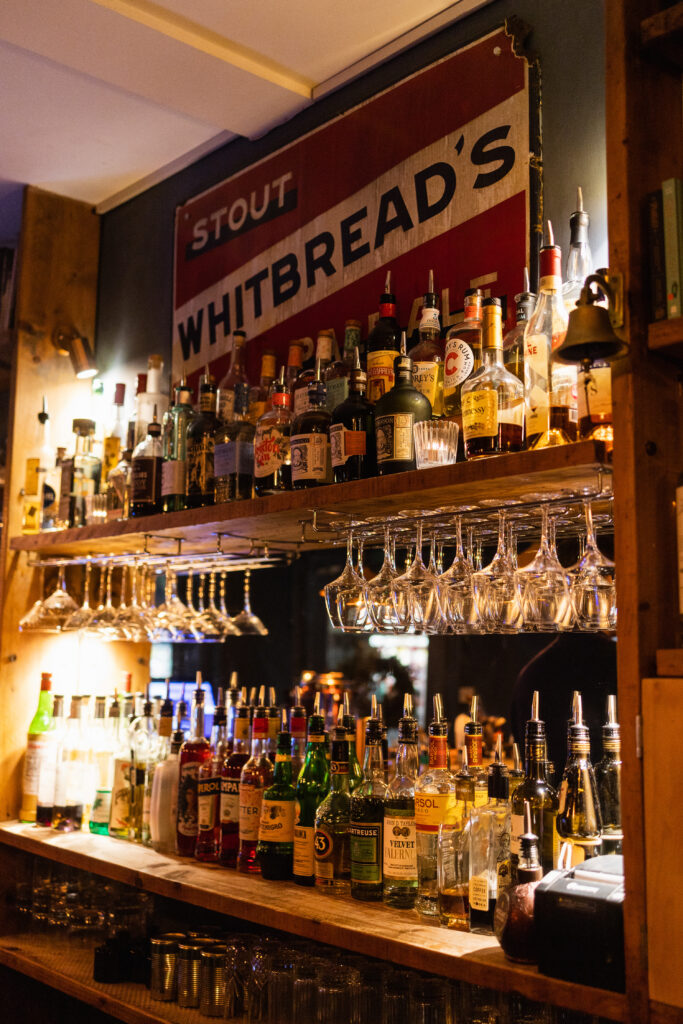 The menu is split into some really fun sections; the 'Il Teatro Italiano' is a list of the Italian art deco era cocktails, there's a 'Theatre Noir' section which is all the sultry pre-prohibition drinks and a 'Teatro Latino' part which have cocktails with Southern American and Caribbean influences (rum, lime and tequila all feature heavily here).
We started with the Finch Negroni from the Il Teatro Italiano section on their menu and the Writers Block from the Theatre Noir section. The negroni was jazzed with crème de cassis and coconut-washed gin, making it just a little different to a solid favourite. The Writers Block was aptly served in an ink pot with a feather quill so you could really get into character. It was a mezcal based drink, with cold brew coffee, salted caramel and walnut bitters… sure to get any struggling writer back in gear.
Next we had the Magdalena. When it first arrived we were a little nervous but don't be put off by the insane amount of chillis in the bottle! This bad boy packed a spicy punch but really won us over. The chillis add a lovely tingle to the drink but the cucumber and lime cool it down and freshen it up all at the same time. This one was our favourite for sure. We decided we could squeeze in just a few more, so finished the night with a luxurious maple syrup Old Fashioned (which is now the only way we will be taking them) and a hearty mulled cider that tasted as good as it smelt.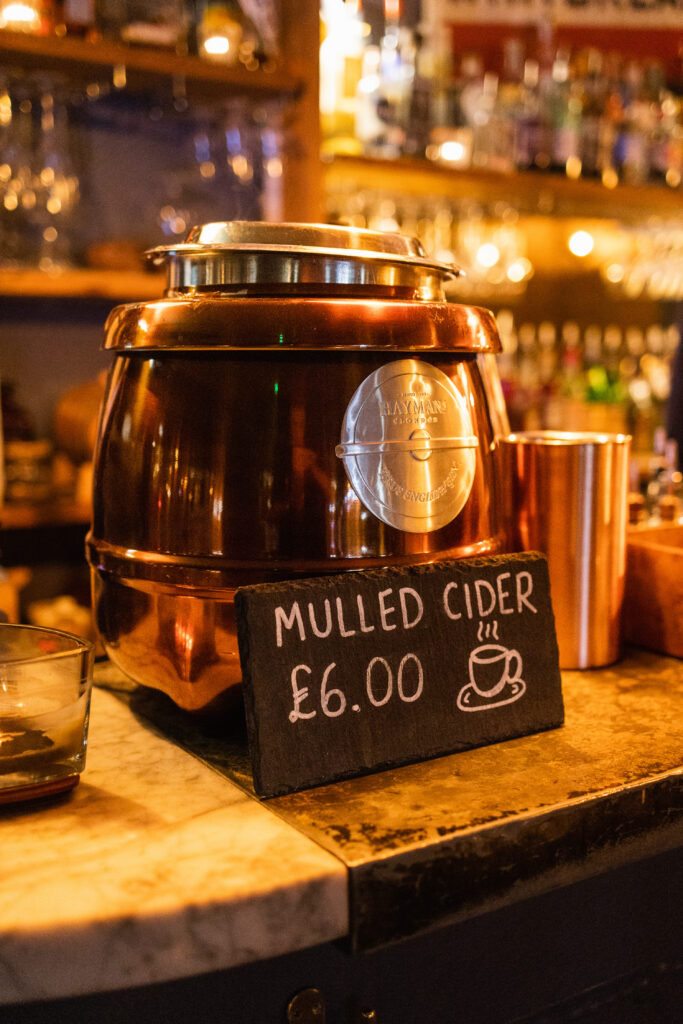 The vibes in here are everything you want for a dark winters night, but we can't wait to be frequenting the courtyard as soon as summer hits. Pro tip: make sure you get there early. This place is small but mighty, so you don't want to risk missing out on a spot at the bar.
---