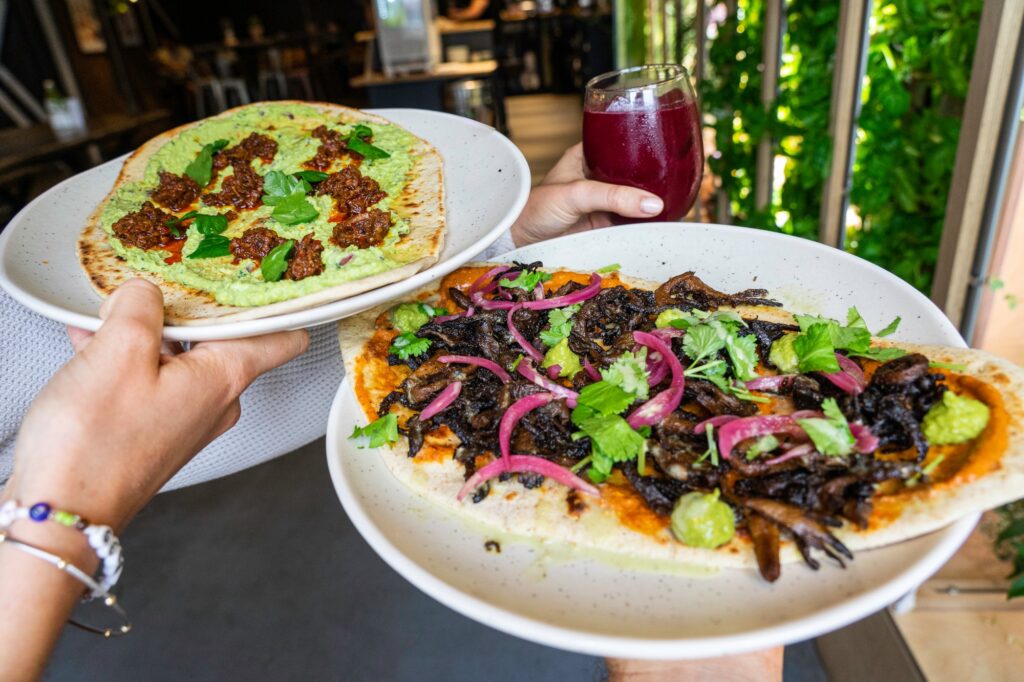 The term 'hidden gem' is thrown around quite a lot. And it can be annoying- who is hiding all of these gems? But in the case of Herb, hidden gem really fits the bill… for the moment. But we expect it won't be too long until Herb turns into a slightly-out-of-the-way-but-totally-discovered gem. Because one trip there and you'll be returning frequently.
Herb is unique in its commitment to sustainability- you can't miss the wall of greens growing indoors and it's fun watching the chefs pop out of the kitchen and snip off whatever garnish they need for the dish they're creating. What you might miss, however, is their mushroom growing operation. Under the climbing walls of their space-sharer Substation, are two hidden tents. One a 'dark room' and one for when the mushrooms are slightly more mature. It is such a clever use of space and, though there aren't quite enough yet, it will be a fabulous way of getting extremely fresh produce onto the plates of their customers in no time.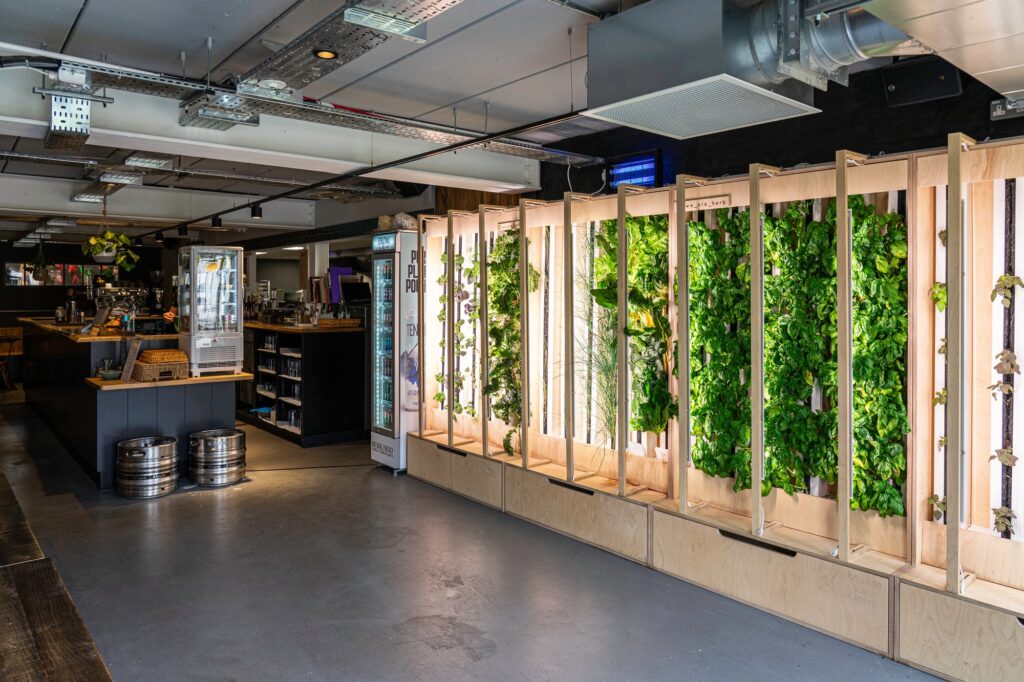 We tried out a couple of flatbread options from their lunch menu. The first was their oyster mushroom shwarma. The bread was topped with a Muhammara sauce, the shredded 'shrooms, dots of pea and basil pesto and smattering of tahini too. It was flavour city. The mushrooms would convince any carnivore to turn from the more conventional shredded pork and the basil pesto was an additional flavour profile which elevated the whole dish.
The next flatbread we tucked into really blew our mind. It was topped with guacamole and an n'duja style chorizo. Except it wasn't. The guac was actually an unbelievably creamy pea and broad bean paste and the 'chorizo' was seitan protein in a spicy disguise. Fooled us. The whole thing was shockingly good- peas aren't designed to be so tasty, are they? It was also a lesson in the sustainability of some of our favourite foods- turns out avocado isn't so fantastic for our planet, but luckily for us as soon as you give this much more local dip a go, you'll not miss conventional guacamole.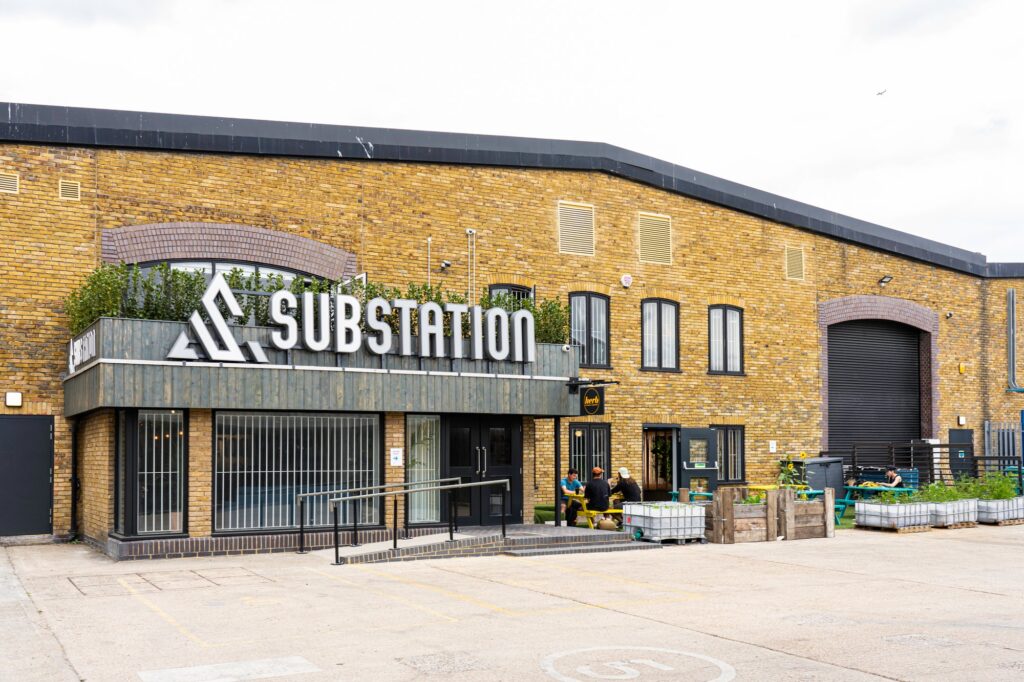 To wash it all down, we went super healthy and had some juices. All super fresh and will leave you feeling like your immune system just got the tastiest boost.
Herb is a great spot for WFH-ing, and they are open literally all of the time. Go for a climb and swing by, go for a day with the laptop, or just go because the food is so darn good.
---