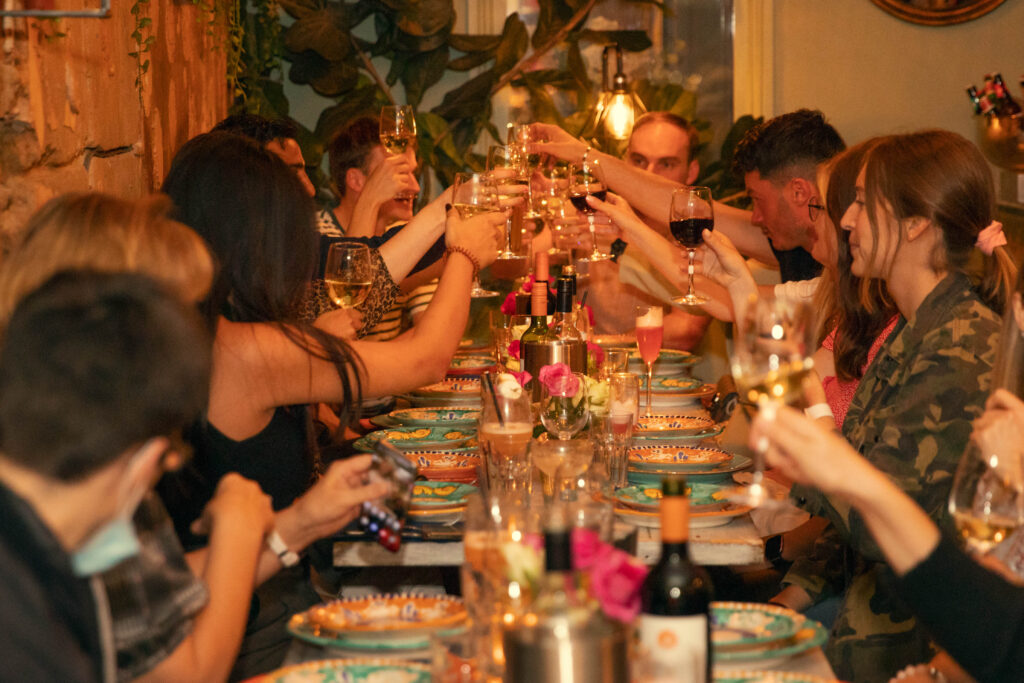 Hosting dinner parties are great in theory. All your mates in one cosy location whilst you effortlessly dish out perfectly cooked steaks, pour perfectly chilled wine against the backdrop of a perfectly curated playlist. But then reality hits. The steaks burn, you've not got enough chairs… or forks for that matter, and someone's got drunk and smashed your favourite candle stick. It's chaos. The cooking, the cleaning, the hassle, it's enough to scrap the whole thing!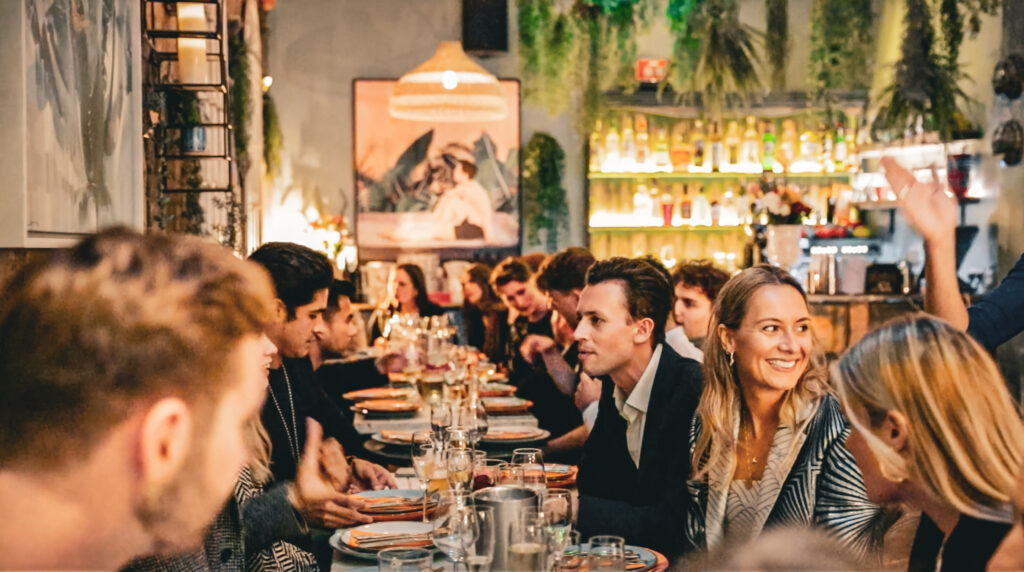 But what if you could take the stress away? That's where Little Orange Door's latest concept comes in. Let them do the heavy lifting and supply the food, space, drinks, music and even the entertainment with their home-from-home venue in Clapham Common. They've got capacity to host up to 30 of your mates for a 2 or 3 course sharing dinner of your choice. Pick two out of their range of starters (think arancini, tuna tartar, pulled pork croquettes…), two from their mains (tomahawk steak, salmon wellington, sous vide short rib and much more) and maybe even finish up with platters of blondies, port infused cake or pomegranate 'nice' cream. A menu you could only dream of serving in your squashed 2 bed flat and certainly one to leave to the pros.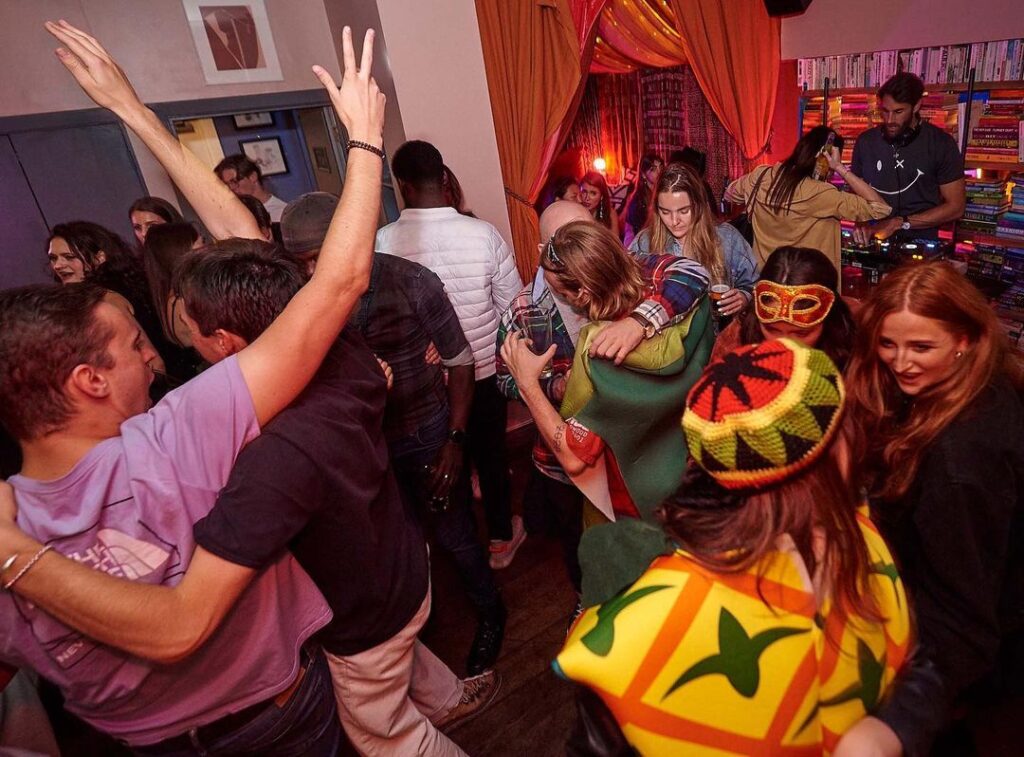 But, like any dinner party, the fun doesn't stop at the food. There are some really fun party add-ons to get involved with. You can organise a beer pong break, shots of baby Guinness to make a palate cleansing appearance, even host a fancy dress competition with prizes! It really is all the fun of the dinner party you had planned without the stress. Or washing up.
And when the dinner is over? Head to the iconic Little Orange Door dance floor and continue your night without having to order cabs! Ok, it's time to get the invite list sorted.
---