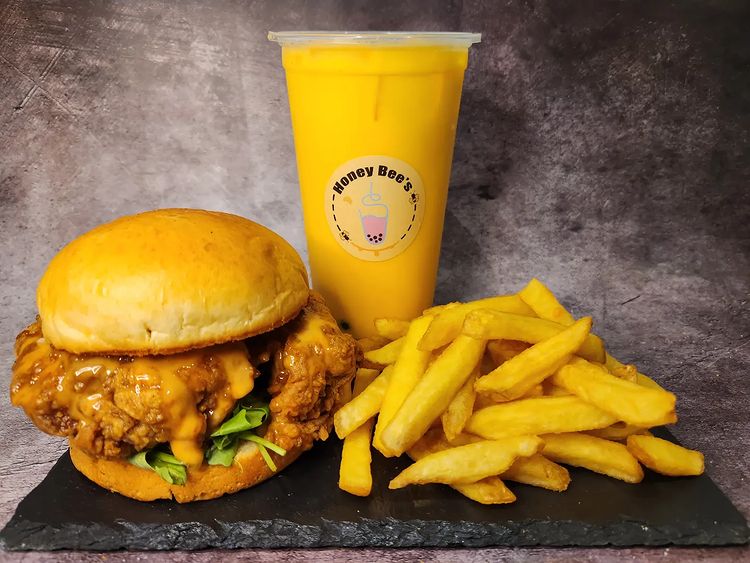 'The fusion you didn't know you needed' is the strapline for this burger restaurant and it's worked. We want to know more. Inbetween Fusion Burger already has a bricks and mortar location in Woolwich Market which has been open for (almost exactly) a year. In one rotation of the Sun this burger eatery has developed a menu that is really shaking up the burger world. And it's worked- the success they've found in South East London has meant that they are expanding and coming to SW17.
So what's so special about their burger offerings? Well, as their name suggests, these aren't your classic double cheese burgers. Ok, so there is the 'Not so classic American cheeseburger' if you don't want to go too wild: this one is sees a beef patty smothered in a Vietnamese BBQ marinade, with caramelised onions, tomato, lettuce and cheese… but why settle for something so 'ordinary'?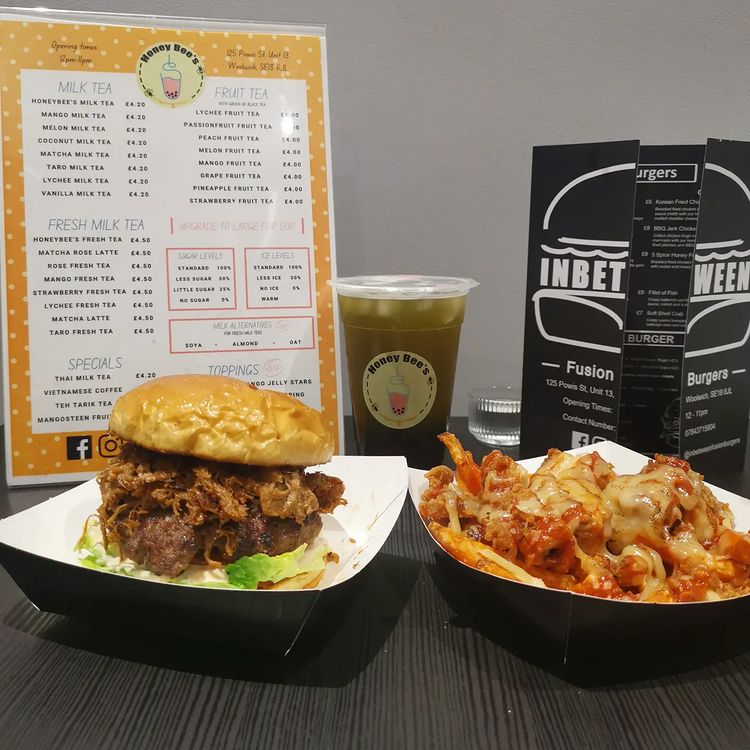 The coconut braised pork number comes with a sweet coconut soy glaze, picked carrot and daikon, and the soft shell crab burger sounds mouthwateringly good. Or, if there's nothing from their main burger menu that tickles your fancy, make the most of their 'build your own' section. You choose the protein and extras to make your perfect meal; go as wild or as tame as you wish. The sides are equally intriguing. From Korean Fried Chicken loaded fries to Vietnamese spring rolls, dynamite prawns to onion rings, Inbetween Fusion Burger is really covering all the bases. We want it all.
They'll be open between 5pm and 10pm and are based in Broadway Market. Make the most of their 50% launch deal which runs until Sunday 19th Feb!
---