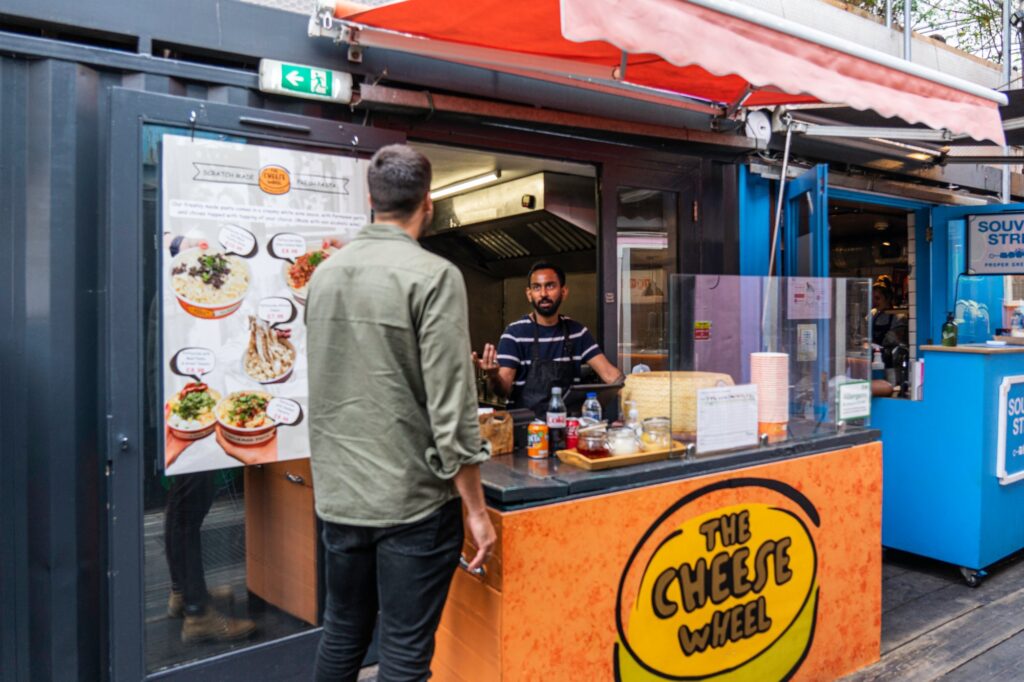 There's not much that can beat a really, really good bowl of pasta. Except maybe a really, really cheesy good bowl of pasta. And that, right there, is what this pop up in Pop Brixton does so well. Cheese Wheel landed in the SW in June, though you might recognise them from their spin on Netflix's Million Pound Menu, their other home in Camden or their featuring in many awards…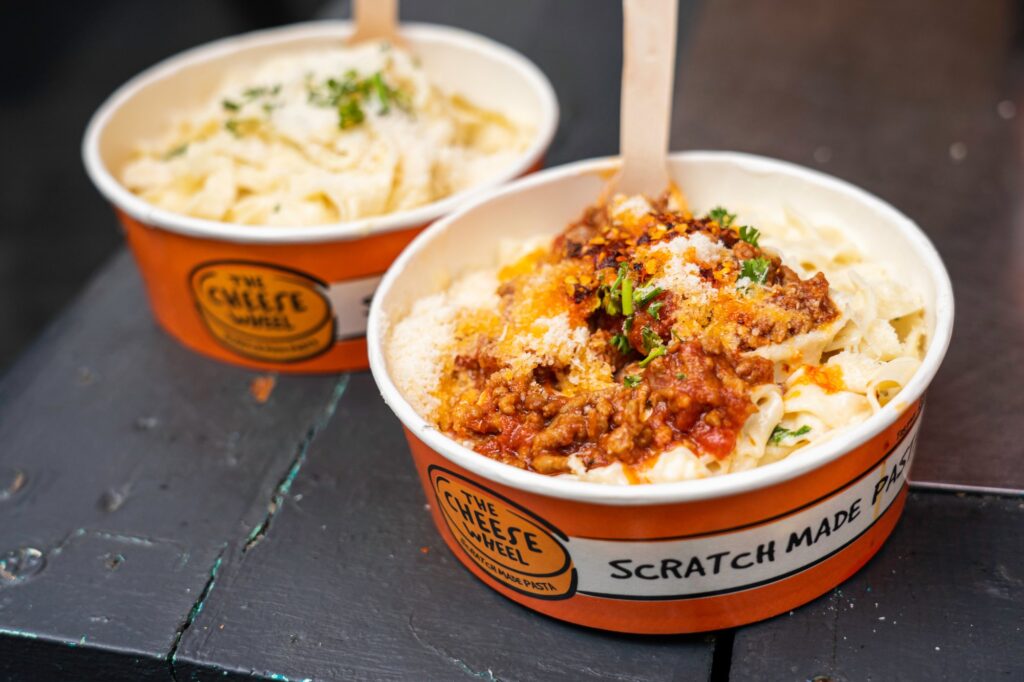 So it was never any doubt that Cheese Wheel was going to cause quite an impact when it pitched up in Brixton. Though it is a simple, small spot in Pop, the food they produce is anything but. They really nail the basics; the pasta is put through a machine and made right in front of you. As fresh as you like, the pasta is then mixed in a huge hollowed out wheel of Parmesan, coating every noodle with deliciously melty cheese and really giving you a face-full of flavour. And those flavours really were unbelievable. We got the fettuccine with ragu and the alfredo classic. The ragu really blew us away, and the classic comes with loads of Parmesan and chilli oil for you to mix it up a bit if and personalise you want a little extra spice. Each dish was incredible, and honestly, you're not going to go too far wrong with any of the options they had on that menu.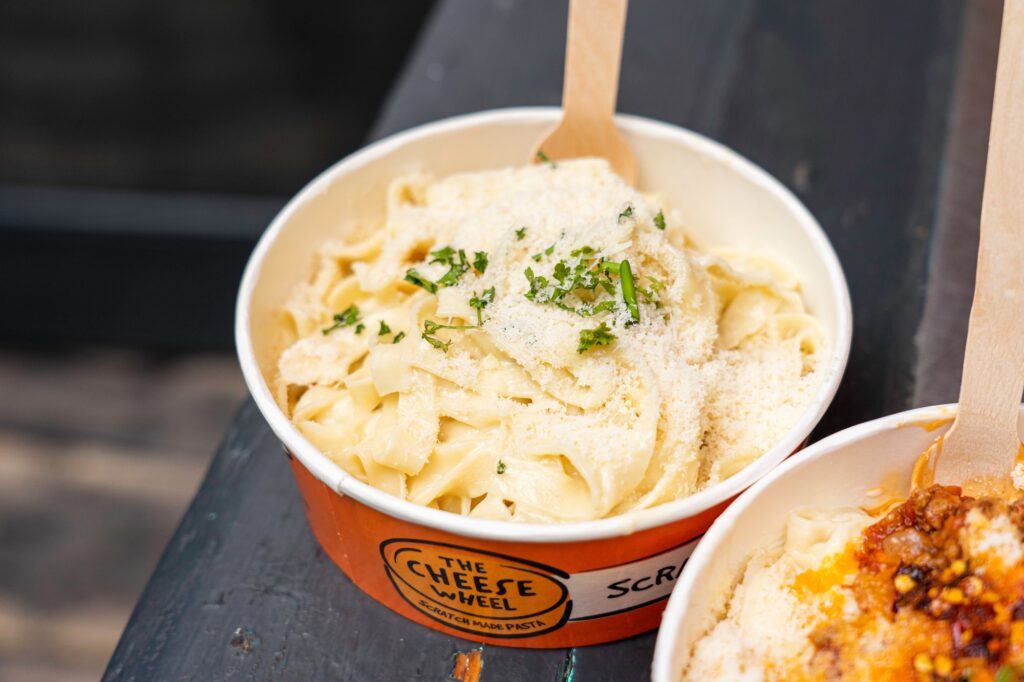 The portion sizes were perfect for a spot at Pop Brixton. It will fill you up but not overwhelm you (like many carb-heavy places can do), meaning in a few drinks time you'll be ready to try out another nibble from a different spot. Or just go back to Cheese Wheel for round two. No judgement here.
---