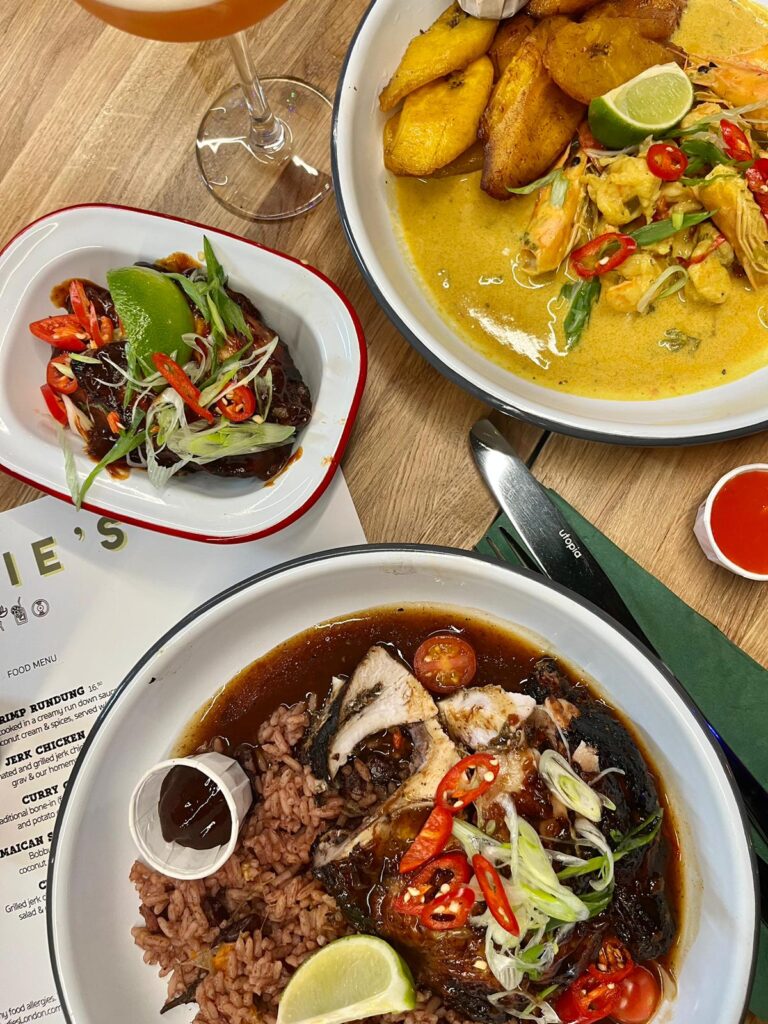 Rudie's Jerk Shack opened in Tooting Broadway Market last night, and we rushed down to try it out. Having already heard many a rumour about how great this place is (they've already got spots in Boxpark Shoreditch, Brixton Village, Market Place Vauxhall, Canary Wharf and Mercato Metropolitano in Elephant & Castle) we were really excited to see if it lived up to its reputation. It does. The the food is hot, the vibe is cool and the team are even cooler.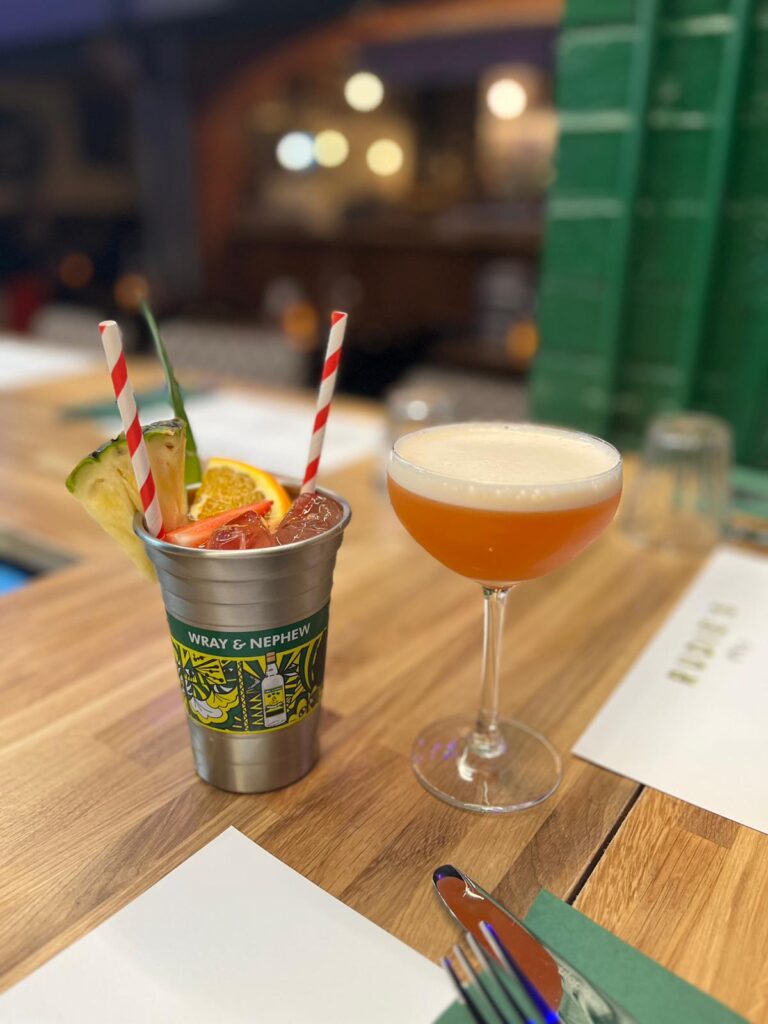 As soon as we got there we were persuaded to brake our dry jan for a couple of cocktails. Totally worth it. We had the famous rum punch- spiked with 2 different Jamaican rums it was certainly punchy and certainly worth the legendary status that precedes it. We also tried out the 'dancehall queen' purely because we loved the name, but it turns out that the mix of rum, passion fruit and lime was a quick way to our hearts. It has quickly become a favourite of ours.
To eat we had to have the jerk chicken. When in Rome! This was some of the best chicken we've had and the Rudie's crew clearly know what they're doing. We had this with a side of classic rice and peas, the perfect way to soak up any extra flavour nuggets that came off the chicken. We also tried the shrimp rundung, a creamy, coconutty dish with incredible depths of flavour, we were surprised with how much we enjoyed this one. We got it with some fried plantain too, sweet-and-savoury, it was an indulgent and filling side.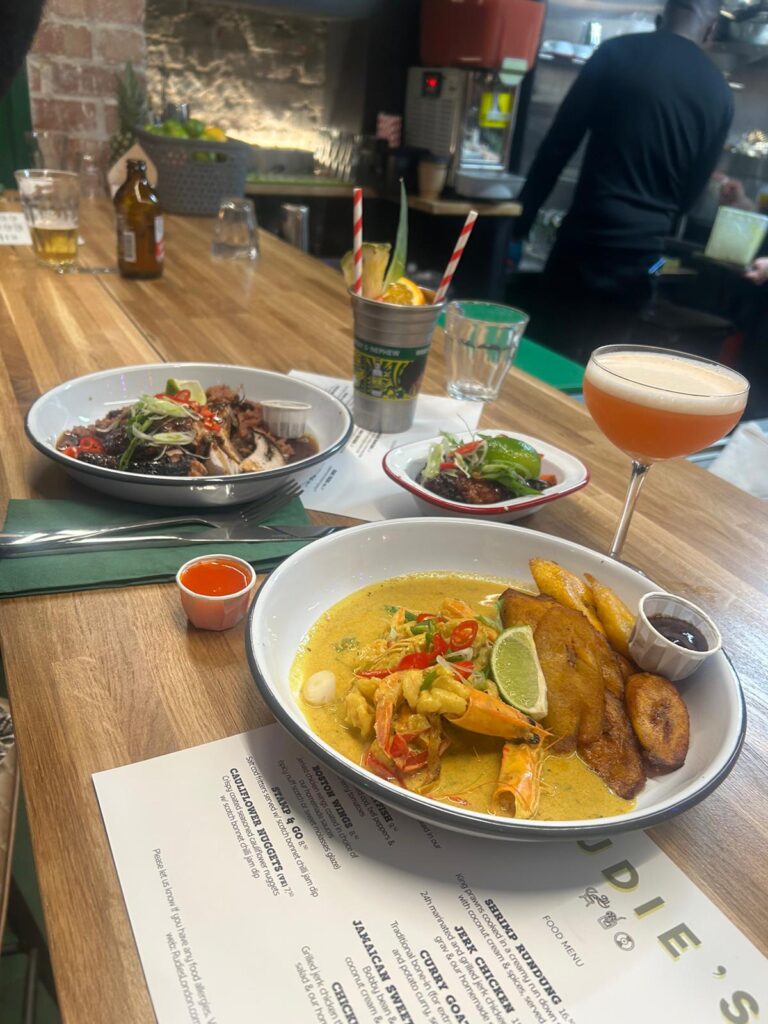 We also shared a few of the 'likkle' plates. The Boston wings were fiery but really moorish, the cauliflower nuggets were absolutely full of flavour and our hero: the 'Stamp & Go' (AKA the saltfish fritters), which we will be recommending to everyone we see in the near future.
There's no time like the present if you are thinking about trying this lot out. They are fully booked for their opening weekend (no surprises there) so they have decided to extend their launch offer. They are now offering 25% off food next week from Wednesday until Sunday! But get booked in ASAP so you're not disappointed.
Yep, we think this 'likkle' jerk shack might just be a new firm favourite in Broadway market.
---