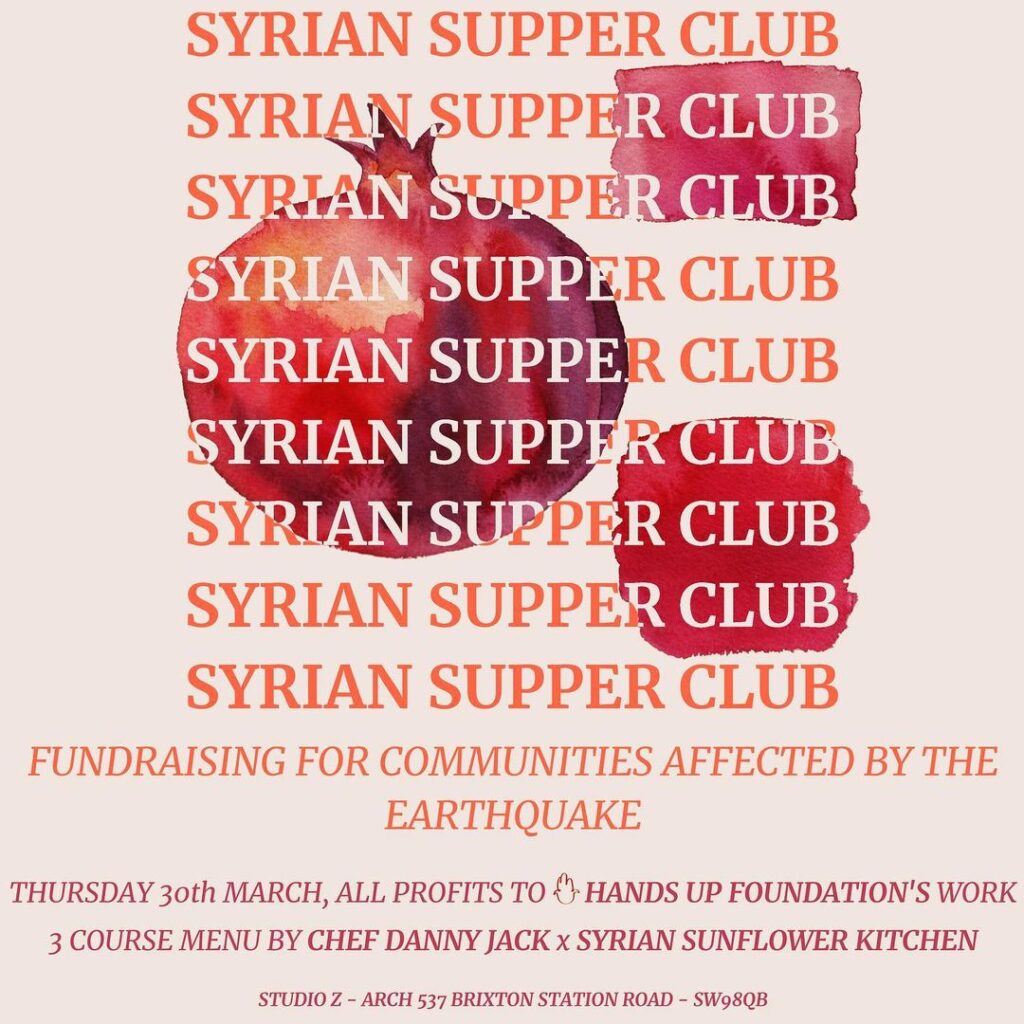 A trio of people and organisations have come together to create a special Supper Club to raise funds for the survivors of the Turkey Syria earthquakes and if you are able, you should absolutely support this venture. On the 30th March, The Hands Up Foundation, Chef Danny Jack and the Syrian Sunflower Kitchen are teaming up to create a supper club like no other. Taking place at Studio Z in Brixton, this 3 course dinner will raise funds to support the survivors of the 7.8 magnitude earthquake that hit the 2 countries in February. 52,000 people were killed and thousands are still in desperate need of help to rebuild their lives.
This Syrian-inspired menu will be cooked up by local chef Danny (you may have seen him recently creating some incredible roast pop-ups in the same space). This time he will be using the flavours of Syria to create three courses of either meat or vegetarian-friendly, delicious food. He will be joined in the kitchen by Majeda Khouri, from Syrian Sunflower Kitchen, a cooking and catering business that is all about sharing the rich heritage of Syria through delicious food.
Check out the cracking menu below: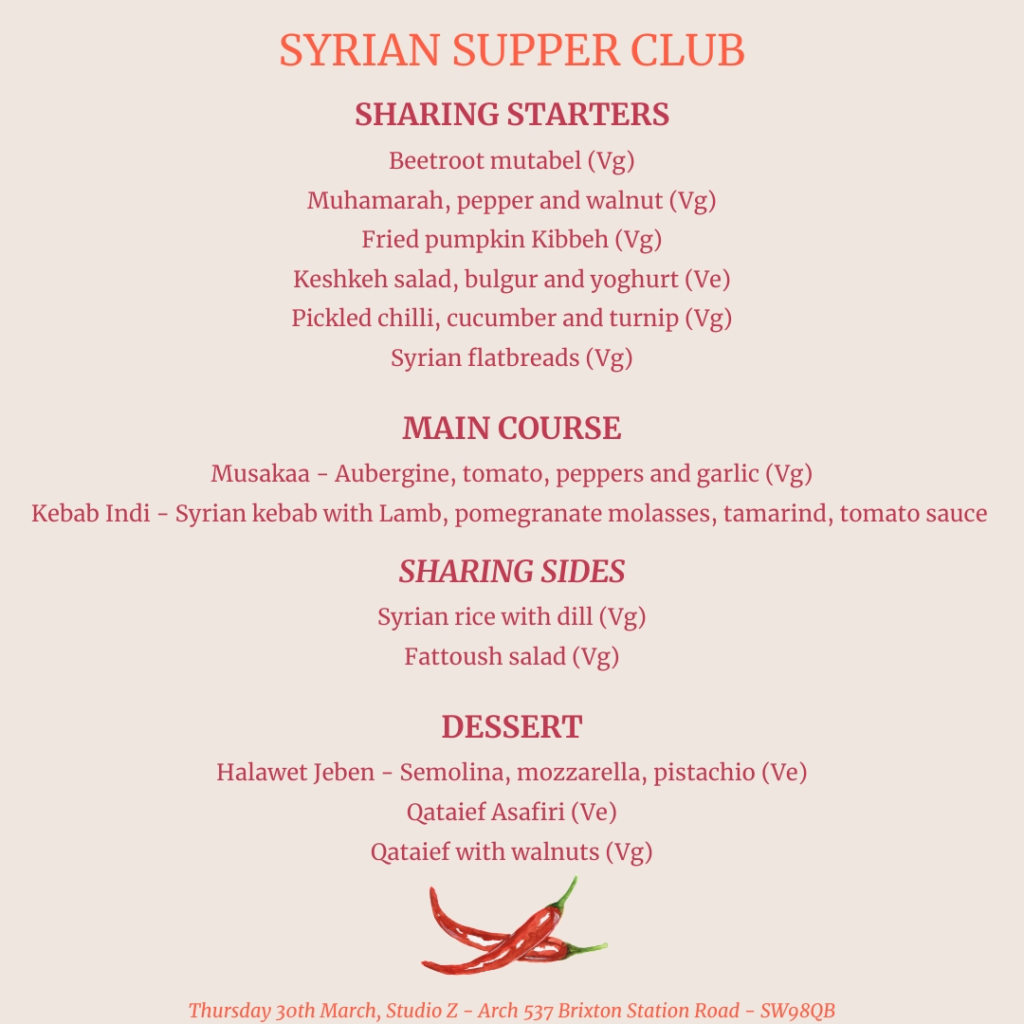 The Hands Up Foundation has been working in and around Syria for 10 years, and in that time have been working to assist those in need of humanitarian aid. Pre-earthquake, this number was around 14.6 million people, now it is much higher. The money raised from the evening will go towards supporting the foundation and their partners in delivering much needed aid to those who need it the most.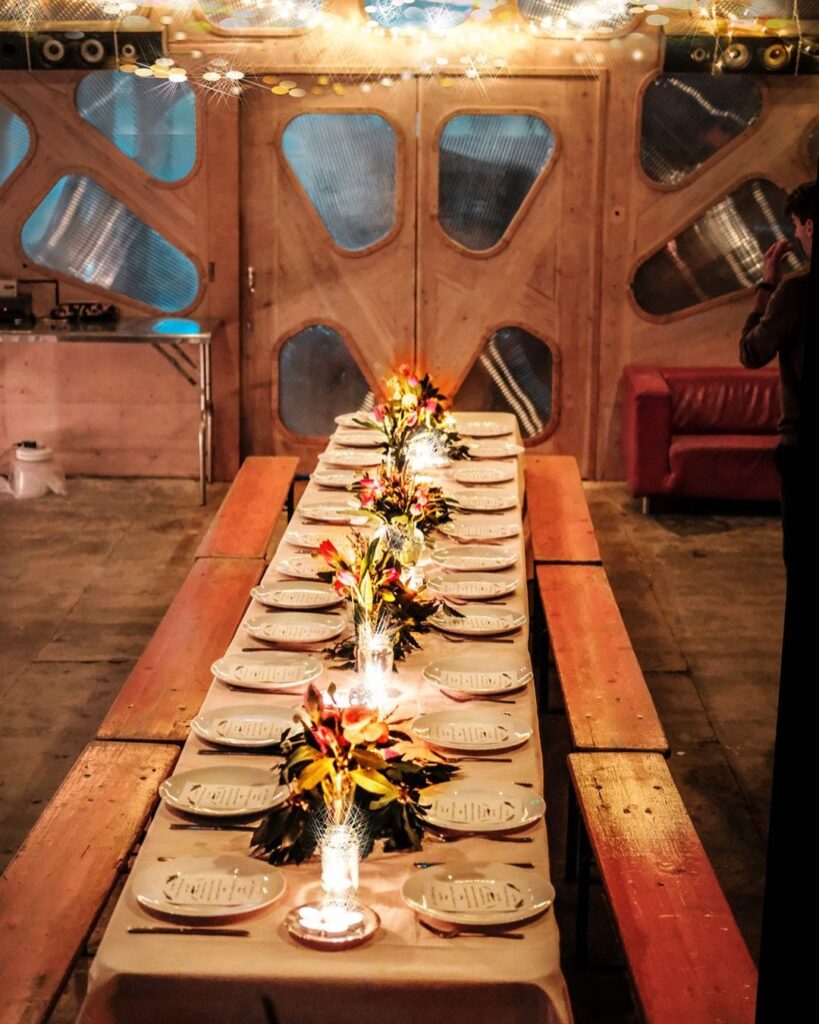 At just £45 for a ticket, this is a fantastic way not only to discover some new flavours, but also to support those effected by the devastating earthquake.
---