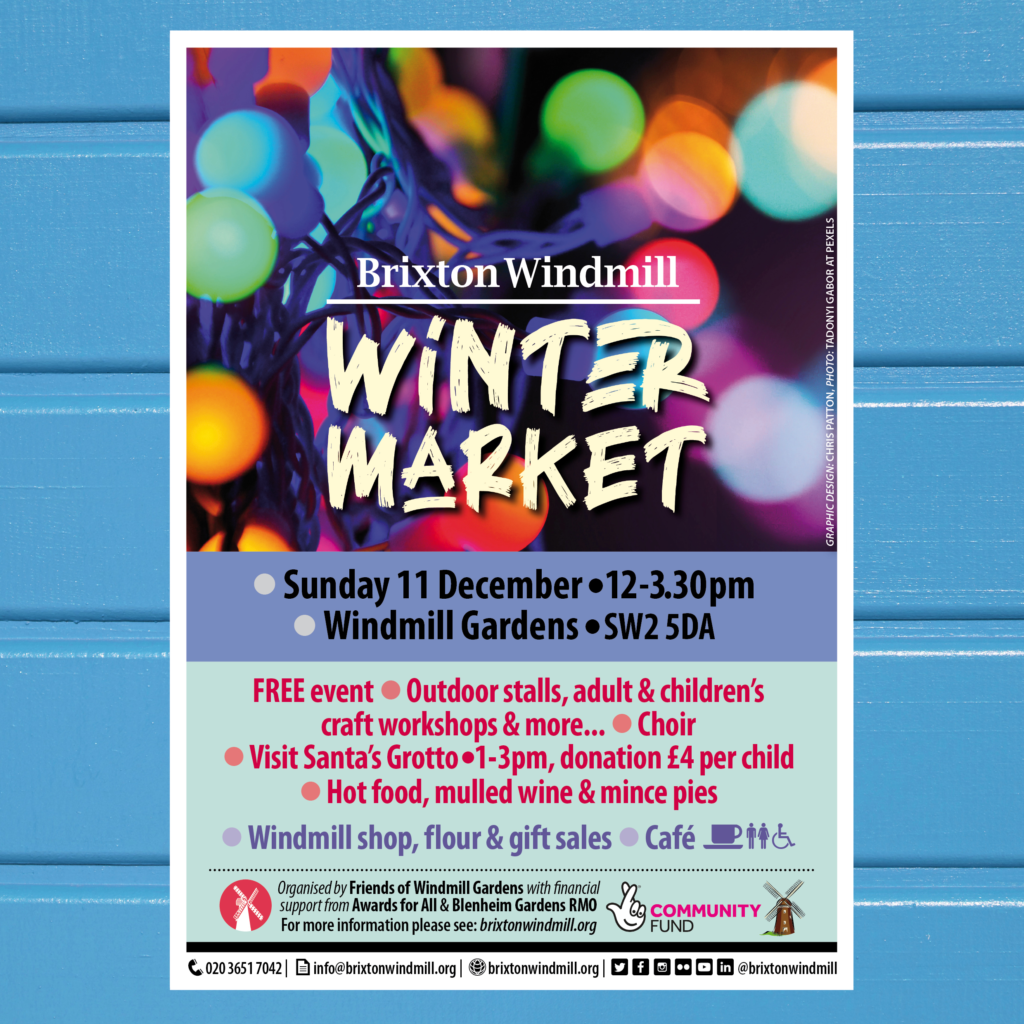 What are you up to this Sunday (11th December) afternoon? If you've got no plans between midday and 3.30pm and you happen to be near Brixton, there is only one place for you to go. Head to Brixton Windmill with the family for a full festive line-up.
There will be a market for you to browse which will be full of stalls featuring small businesses and local makers- perfect for some gift buying. There will be hot food stalls to keep you fuelled, live music to keep you entertained and workshops for the kids to keep you tantrum-free. If you have got little ones with you, Santa's Grotto will be open for 1-3pm. Kiddies can meet the man himself and get a gift to take home with them, plus there will be a spot for family photos so you can get the festive picture to put on the Christmas cards this year!
We'd recommend doing all of this with a warming mulled wine in hand. And maybe a mince pie too.
---