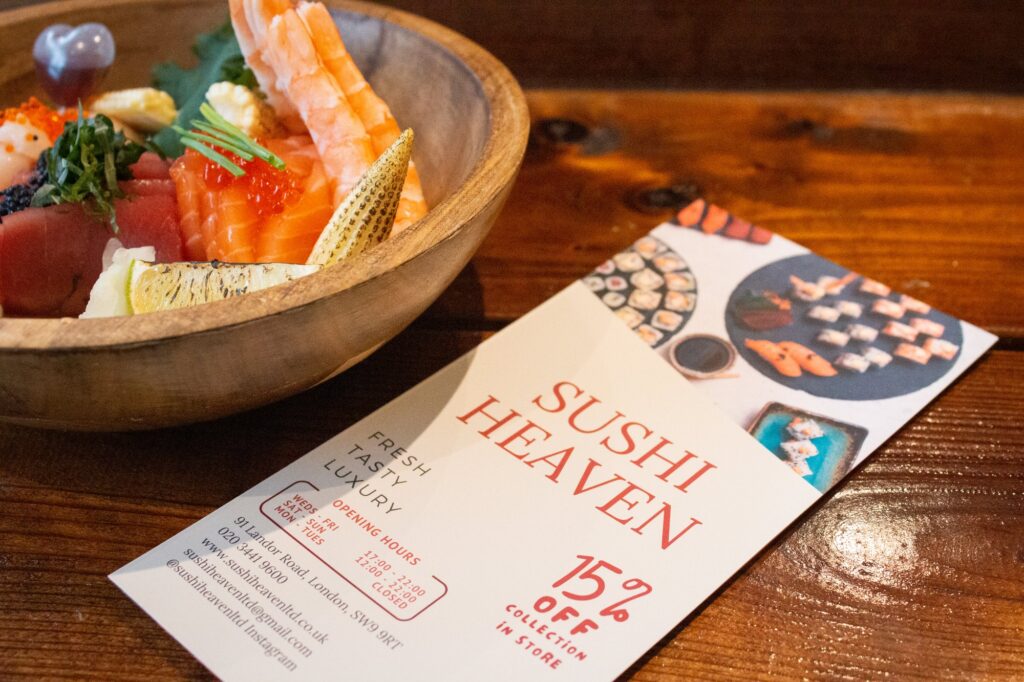 Sushi Heaven is, well, a heavenly experience. This newly established restaurant on the Brixton/Clapham border is all about serving delicious, healthy and high quality sushi (that also happens to be halal) to the people of South West London. As sushi lovers ourselves we are always looking for another place to get our fix, so were delighted to hear that there was a new spot on the block to try out.
One of the many joys of sushi is the ability to order a load of things from the menu. We started with a couple of nigiri; classic shrimp, salmon and tuna and then the aburi selection, which was a torched trio of salmon, blue fin tuna and butter fish. We'd not had a torched nigiri before and loved the slight smokiness that it gave the flavours. These came with 'the chefs choice of toppings', which included truffle mayo and yuzu marinated salmon eggs. The addition of these extras really added a bit of flare to the bites- the chef clearly knew what he was up to with those choices.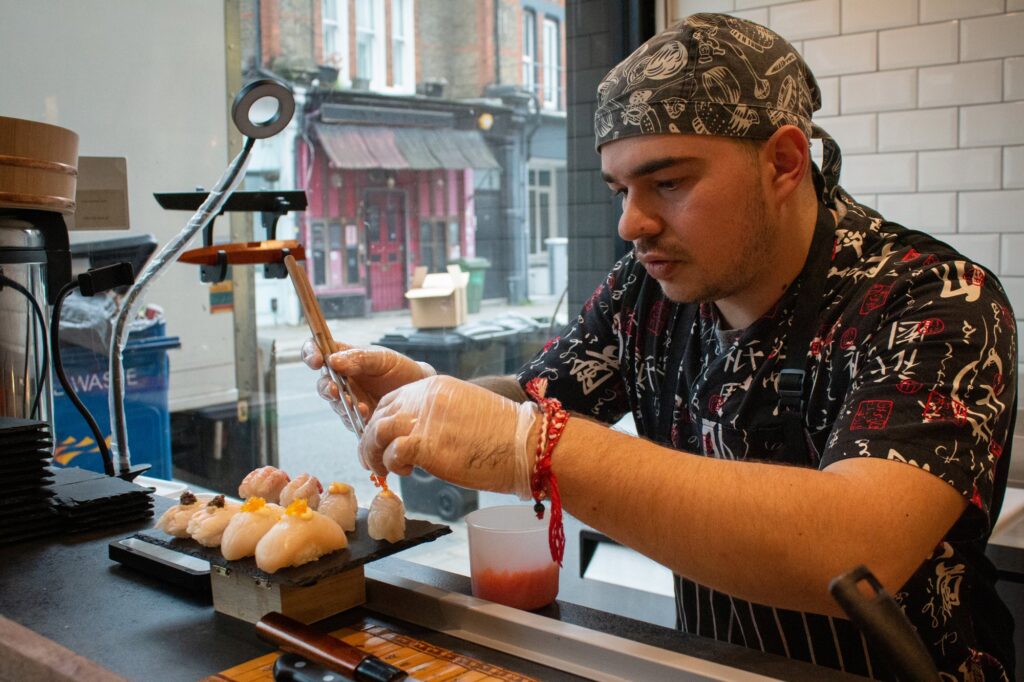 Next up were some rolls; the spicy tuna had just the right amount of kick for it to be noticeable without overpowering and the salmon was a classic done well, kind of like a palate cleanser in the meal it is surely is a must order for any feast. The red mamba roll was a prawn tempura and mango number topped with seared tuna and kewpie mayo. Zingy, crunchy, fresh… all the words you want to associate with a good bit of sushi were here in this one, and a little different to the rest of the more 'classic' sushi.
Finally was the sashimi selection. Four different fish graced our plates; prawn, scallop, tuna and salmon, raw and sliced into satisfying mouthfuls of fish to really get the flavour of the meat. It's here where the quality of the products Sushi Heaven uses becomes especially clear- the fish was so fresh and the flavour extremely clean. When we dug a little deeper it turns out that the restaurant really prides themselves on sourcing the very best fish from Japan, Norway and Canada. The proof was in the taste- it was incredible fish.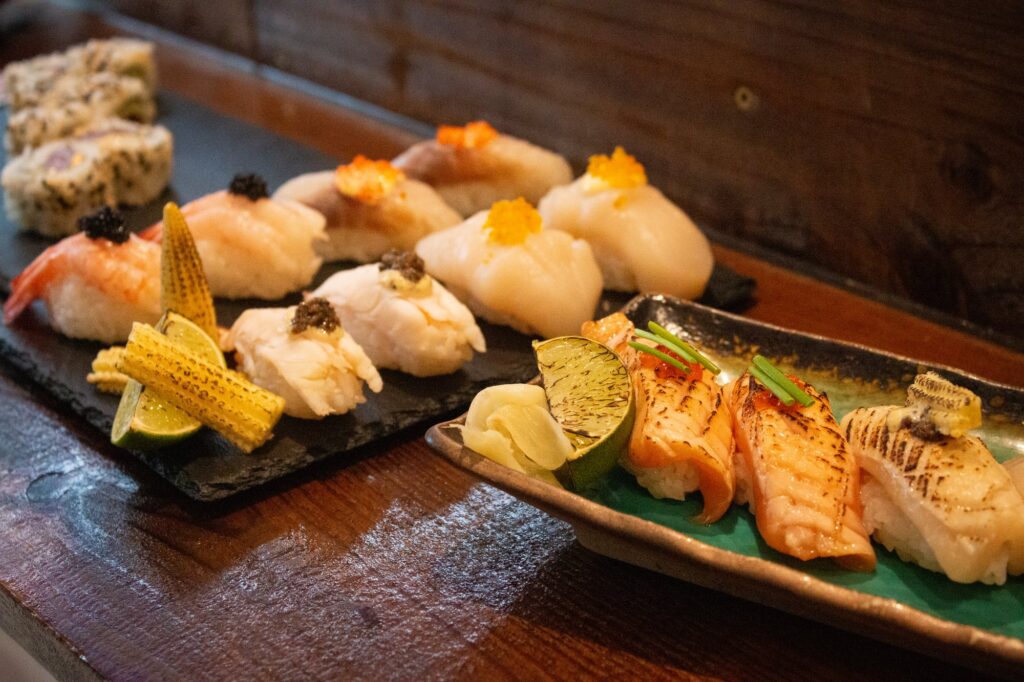 What we really liked about Sushi Heaven is that it's not completely traditional in its offering. There are a few fusion-style dishes to jazz up your order if you want some thing a little different (for example- the crunchy chicken roll was something we'd never seen before, and they even do a Japanese honey glazed chicken wing side too). And though sushi can be a classically no-go-zone for vegetarians, that's really not the case at Sushi Heaven. They've got a vegan platter, vegan rolls, loads of takes on tofu, aubergine and other veggies that are just as tempting as the fish options. Eat in and you get the entertainment of the chef making the sushi right in front of you, or collect in store and take away for a 15% discount! Whichever you choose, you're onto a sushi-shaped winner.
---