You know what we are thankful for? British restaurants and venues getting on board with this American celebration. A table full of delicious food, great company and maybe an eggnog or two- it's hard not to be thankful. Here's a list of some of the SW London spots joining in with the festivities on the 24th November. Cheers to you, our US friends!
---
SW16 Bar and Kitchen, SW16 1EF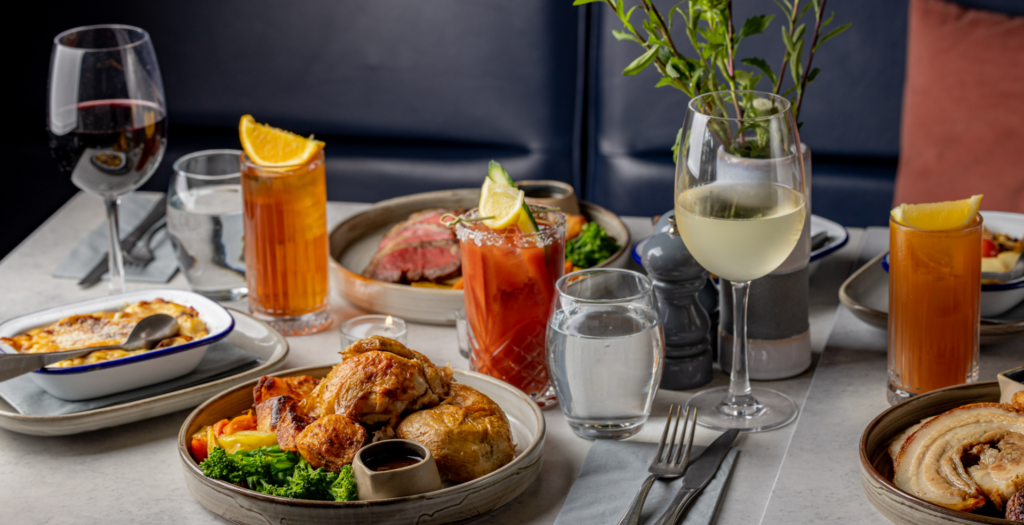 This 3 course set menu comes in at under £40, and it's not just a feast you're getting. Alongside the ricotta gnocchi starter, the roast turkey main and the pumpkin pie dessert (could it be more quintessential?), there will be live music too. The Mayans will be playing preaching jazz, funk and soul in two sets over the evening to really get you in the all American mood.
---
Where The Pancakes Are, SW8 5BN
This one is a little less conventional, Where The Pancakes Are are creating a Thanksgiving special- this Dutch Baby pancake will be served with roasted turkey, Brussel sprouts and pumpkin, fried sage leaves, poached cranberries and sage butter. All the flavours of fall in a big, puffy pancake. That's a recipe for success in our books. Oh, and there's some house-made mulled wine for you to wash it all down with too. The special will be available from the 24th November, so you've got plenty of time to get your mitts on it.
---
M.Moen & Sons, SW4 0JA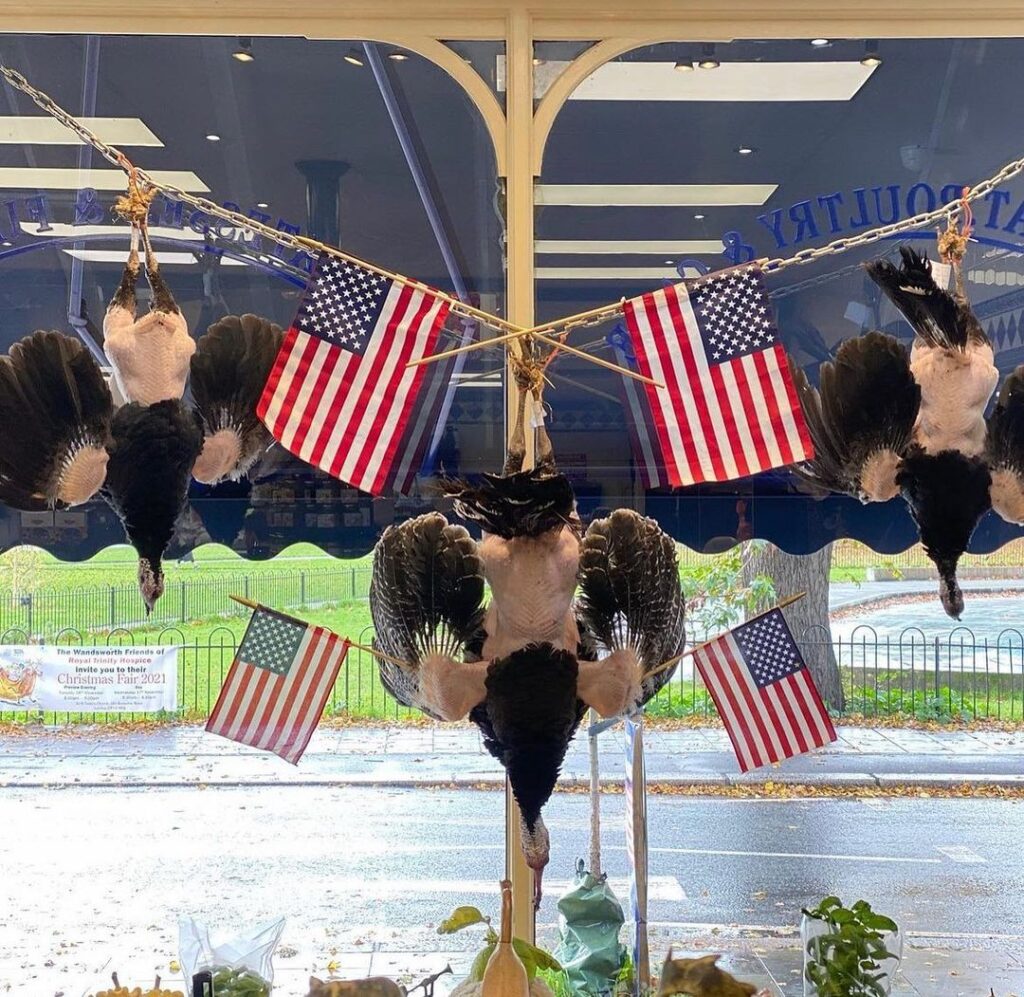 Taking matters into your own hands? We salute you. If you are rolling up your sleeves, tackling the turkey and hosting a Thanksgiving, then there's only one place to get your bird from. M. Moen & Sons in Clapham Old Town are taking pre-orders for their top quality turkeys. But move quick- these guys fly off the shelves fast.
---
Railhouse Cafe, SW1E 5DJ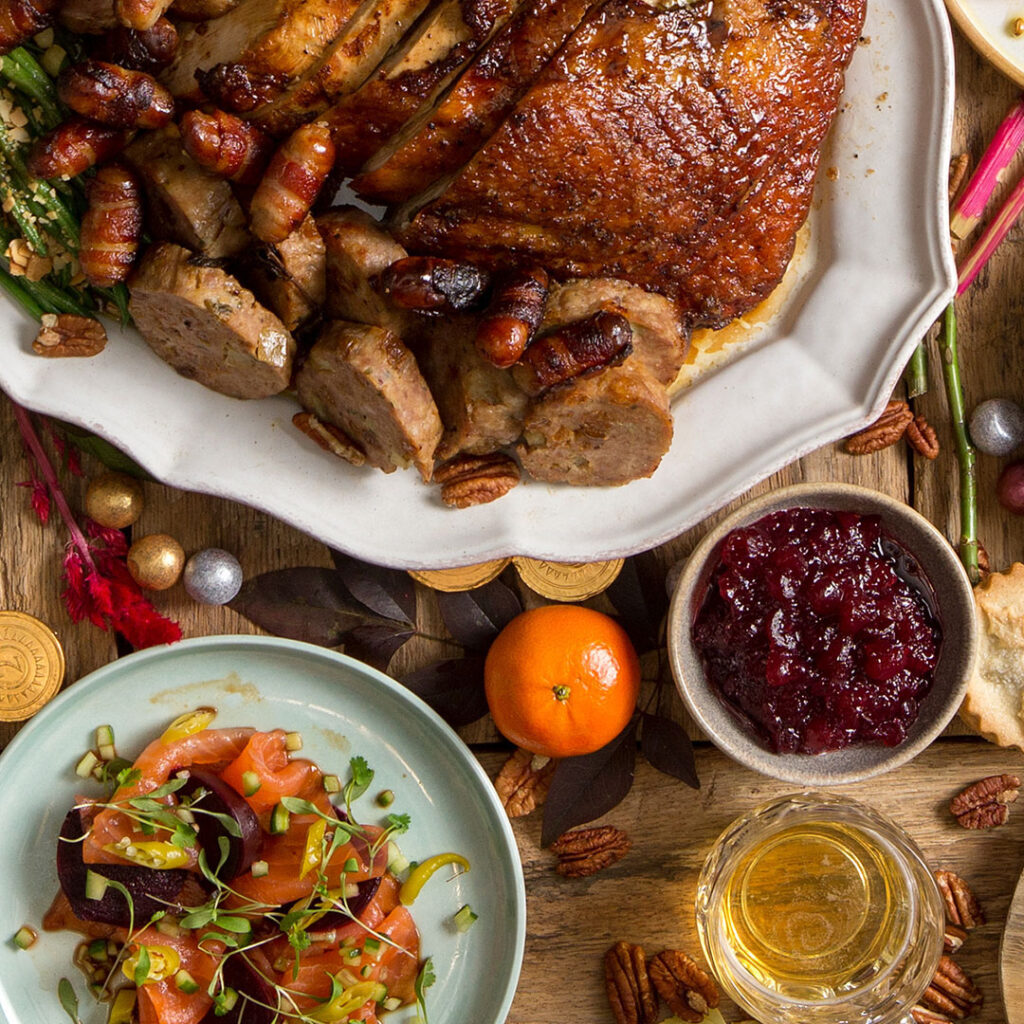 Only available on the 24th November, this menu is worth clearing your diary for. All served with a 'family style' approach, there will be platters of (deep breath): cornbread & sausage stuffing, maple-buttered sweet potatoes, truffled mac & cheese, creamed corn casserole, glazed sprouts & bacon, green beans & praline, calvados gravy, cranberry & orange relish… oh, and the turkey. That's just mains. Finish up with desserts of a pumpkin brûlée pie or a more classic pecan pie. To accompany? Obviously a bowl of 'Kentucky Bucket'. Feeling thankful? Yes. Feeling full? Heck yes.
---
St. Cuthbert's, SW5 9EB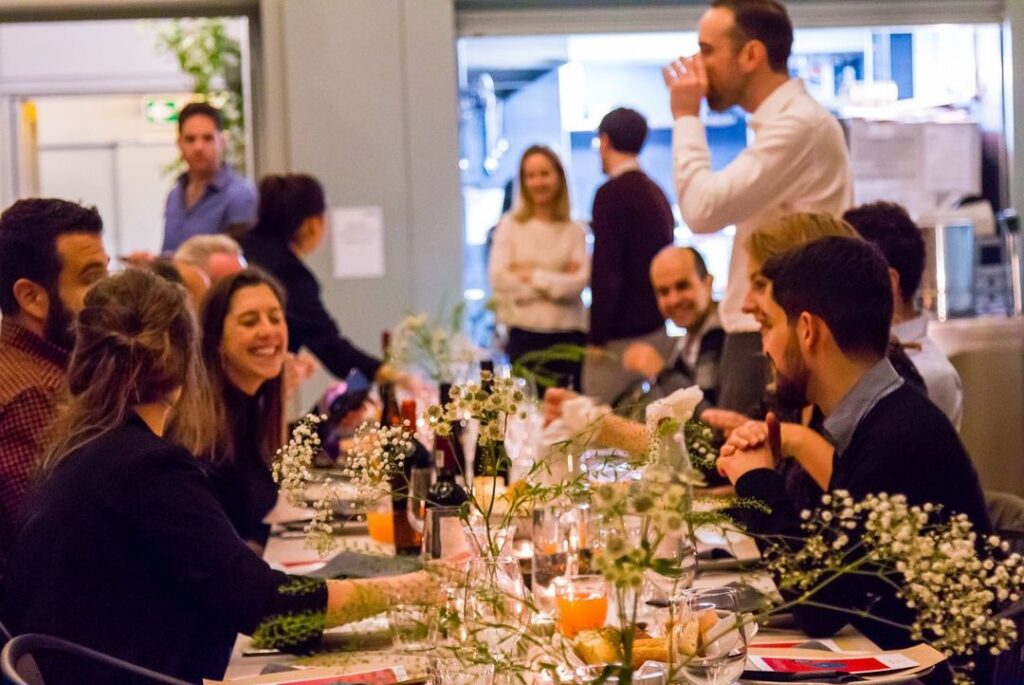 For something a little more than just a really great meal, head to Earls Court on the 23rd, 24th or 25th. The Earl's Courtiers will be putting on a comedy evening alongside your 3 course Thanksgiving themed meal, so you'll be getting a belly full of delicious food alongside your belly laughs. Oh, and all proceeds will be donated to Refettorio Felix; a charity doing amazing work to feed the homeless.
---
Darby's, SW11 7AY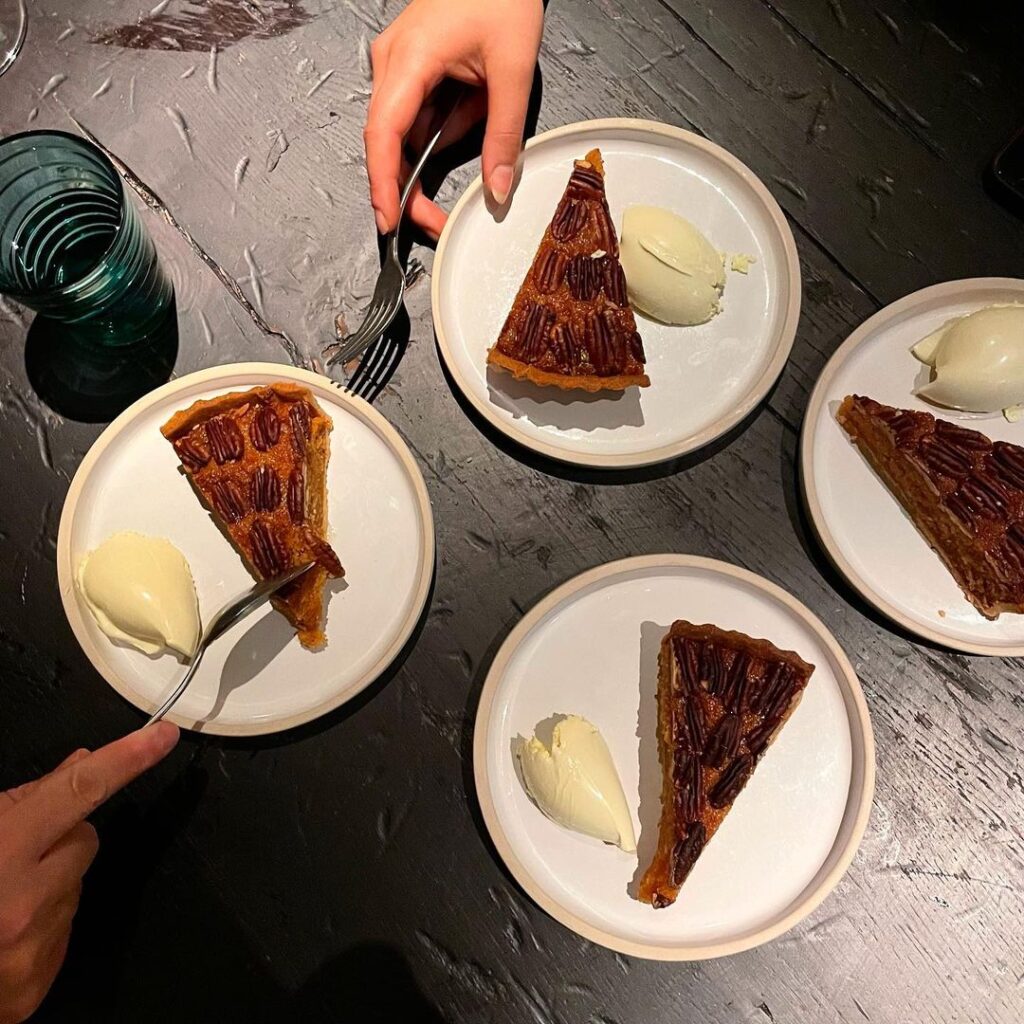 Darby's is next door neighbours to the US Embassy, so it's no wonders they are going all out for Thanksgiving. And they are going fancy for this one. Truffled mac & cheese croquettes, native lobster rolls and cured Hampshire trout & pickles are all gems that will sit alongside the regular bits you'd expect from a Thanksgiving meal. This will be available from the 23rd to 25th… no judgement if you go for all 3 days.
---