Cinco De Mayo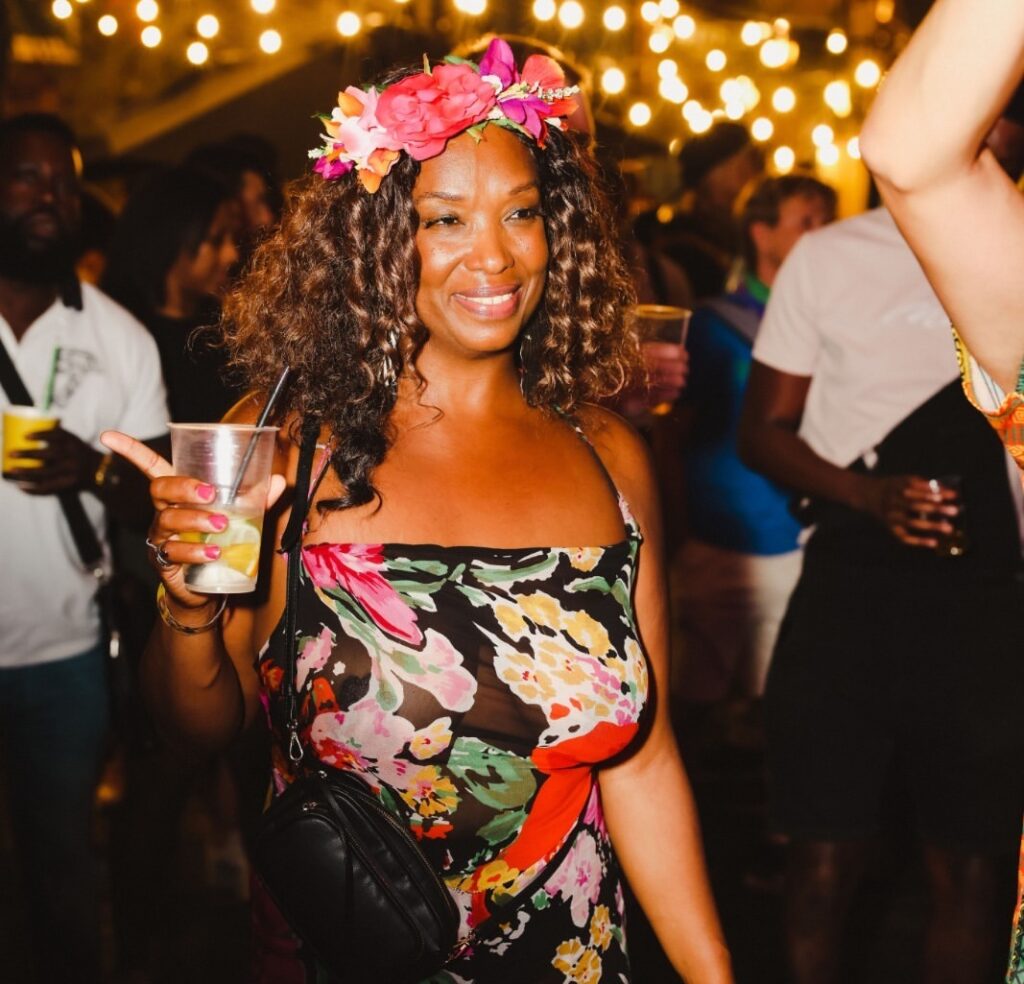 When: 5th May
Where: Pop Brixton, SW9 8PQ
Celebrate the 5th with a big night at Pop Brixton. There will be live DJs, performers, food and drink and the good vibes will be flowing extra late (1am!) because of the long weekend. Plus, the event is totally free to enter, which means you've got more money to spend at the vendors!
---
Creation Rebel x Lion Vibes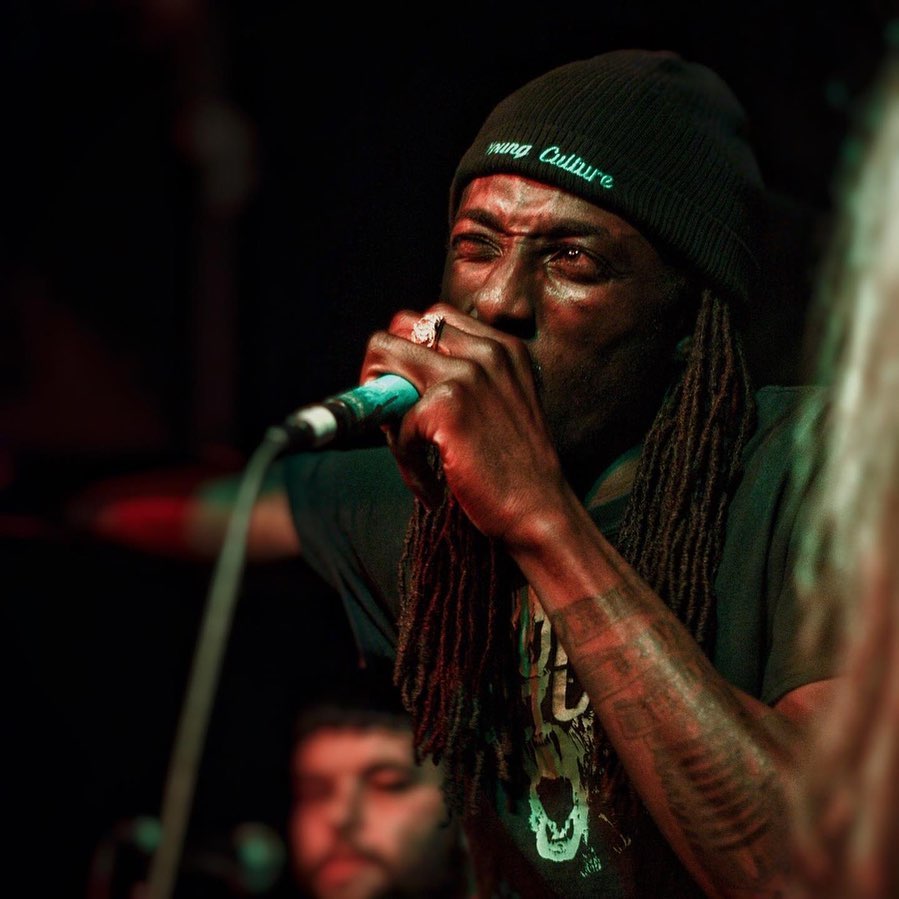 When: 5th May
Where: Hootananny, SW2 1DF
If the traditional Cinco De Mayo isn't your scene, then head over to Hootananny for their night of dub and reggae instead. There's a big line up: 🦁 🇯🇲 Rapha Pico & The Noble Chanters, Young Culture Band feat Jah Mooly and so much more. It'll be a lively way to kick start the long weekend.
---
The Big Disco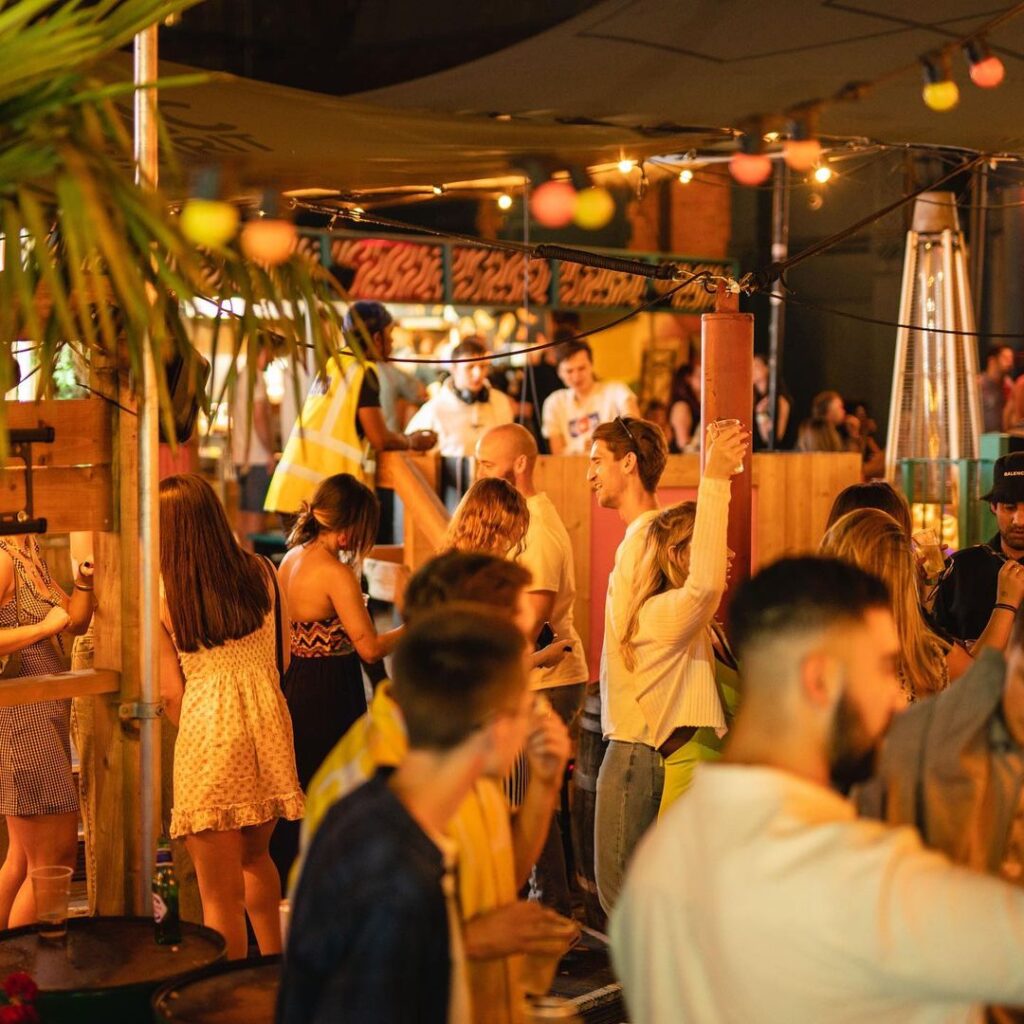 When: May
Where: Brixton Jamm, SW9 6LH
If you love disco then this is the event for you. The high energy evening will be all things glitter balls and dancing- of course there will be the classic disco tunes but you'll also get a dose of other genres from house to hip hop and everything between. Jamm have also just had a refurb on their courtyard too, so if the sun is shining there'll be some dancing al-fresco as the sun goes down.
---
Afropop Fest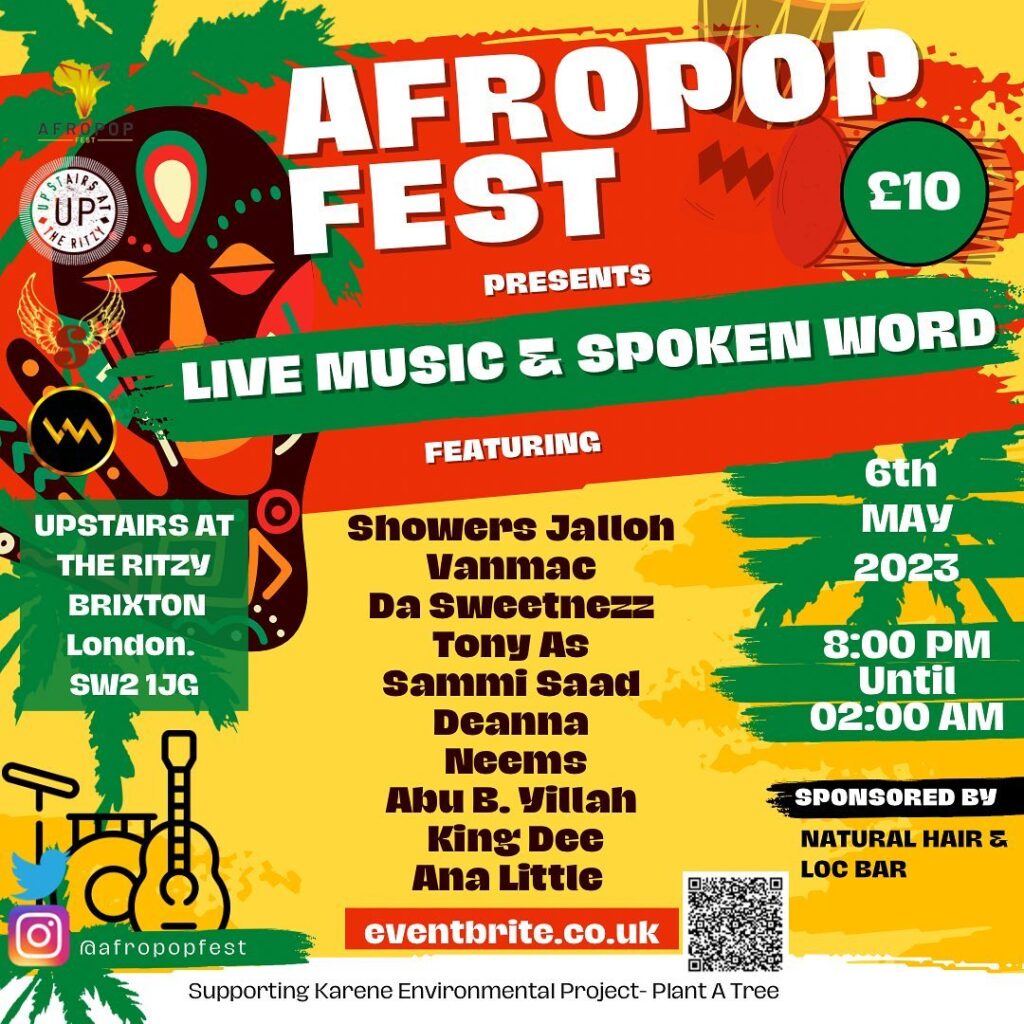 When: 6th May
Where: The Ritzy, SW2 1JG
This festival taking over The Ritzy is all things performing arts; expect to hear music, spoken word and other live performances from all over the world. The evening is going to be raising money for planting trees in Sierra Leone too, so you can party (until 2am!) with a clear conscience too.
---
BBQ Bruck Out Brunch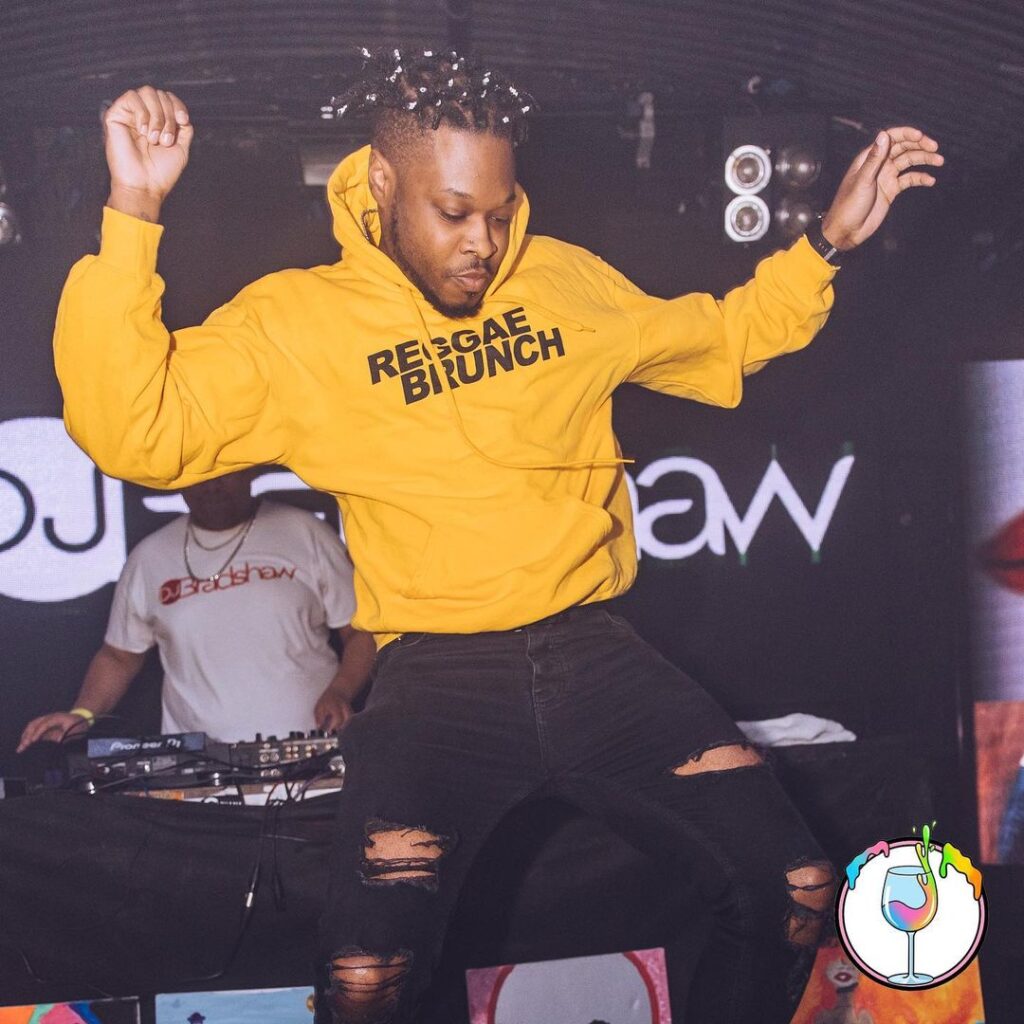 When: 7th May
Where: Brixton Courtyard, SW9 6LH
It's not a proper long weekend without a boozy brunch in there! This Reggae brunch will be loud, there will be an hour of bottomless rum punch, there will be Caribbean chefs BBQing outside too. It's all about the summer vibes at this one.
---
May Fete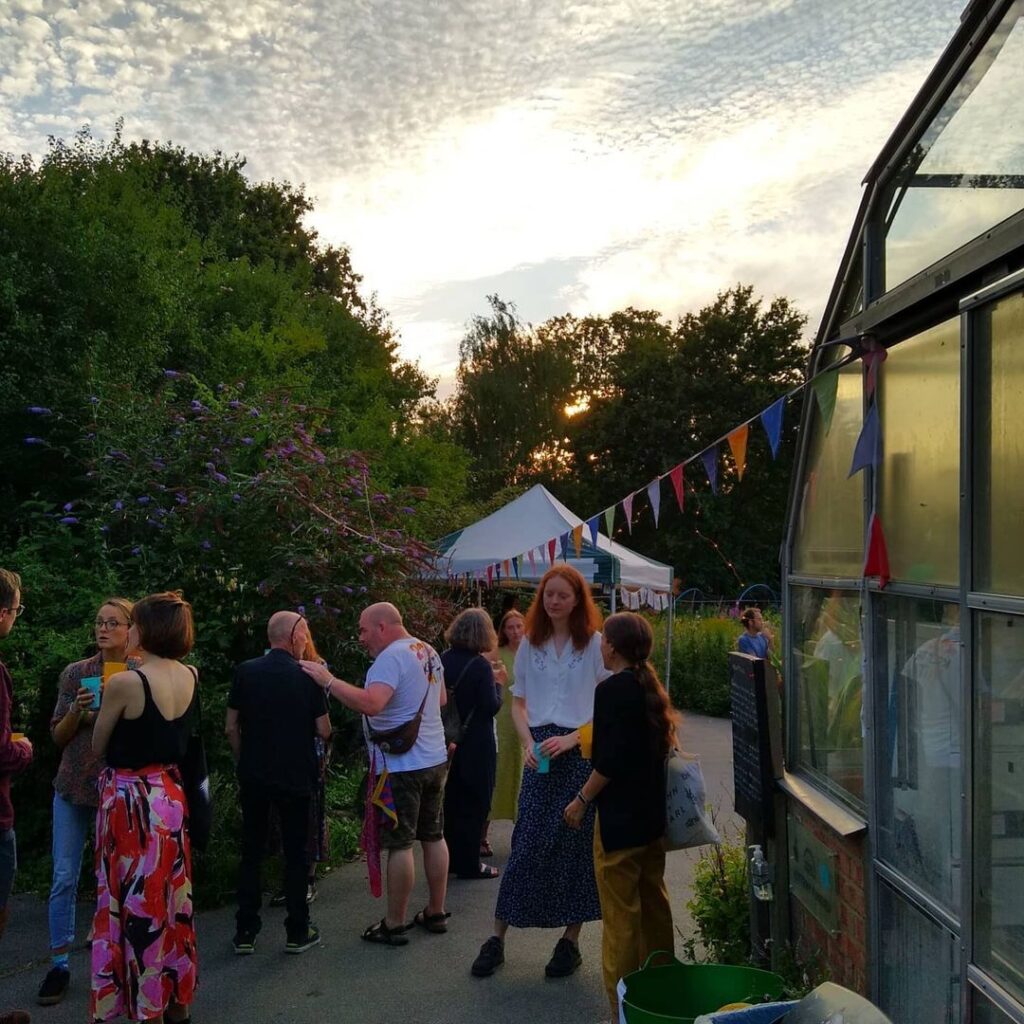 When: 8th May
Where: Brockwell Community Greenhouses, SE24
The community Greenhouses in Brockwell Park are hosting a day of Great British fun; drinks, maypole dancing, splat the rat, music from the Brixton Tatterjacks… and pizzas for just a fiver! Loads of fun and games to enjoy in the sunshine, all whilst raising money for the greenhouses too.
---