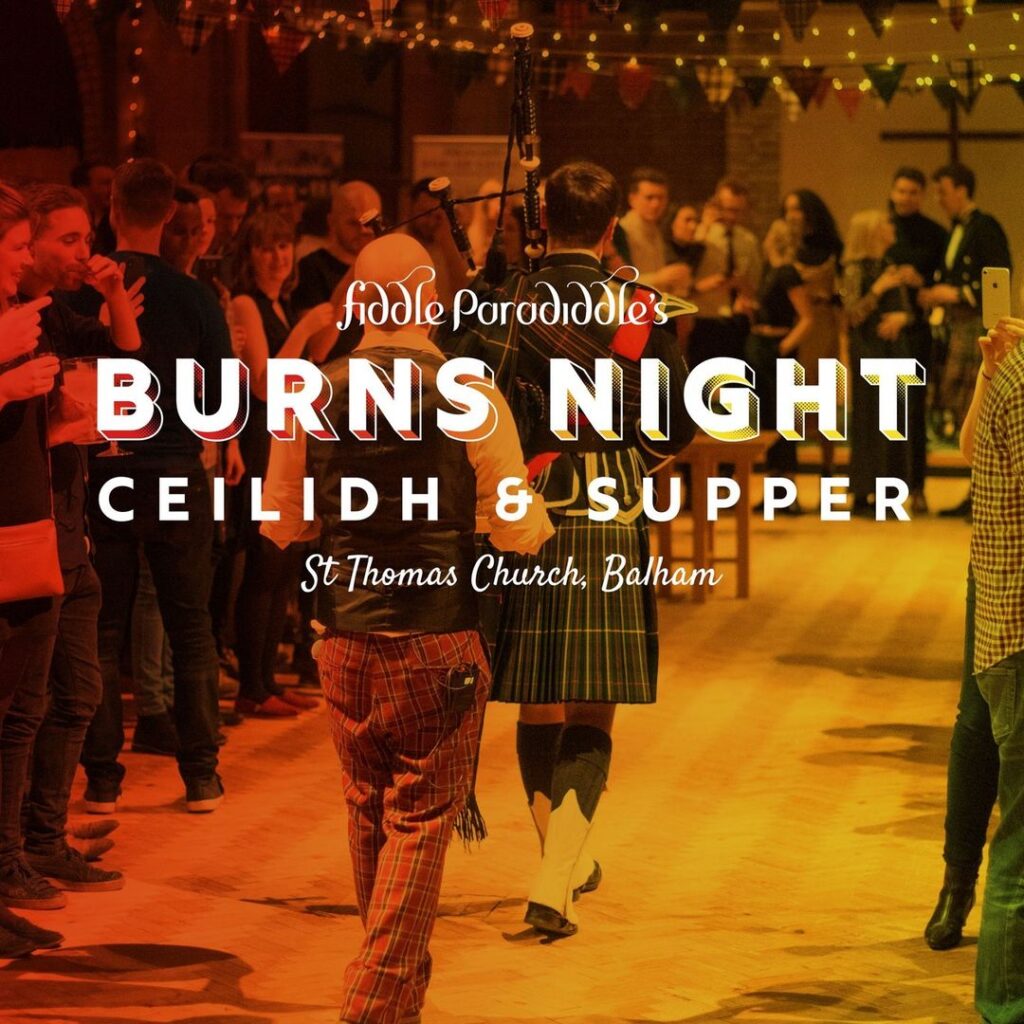 Who was Robert Burns? What is actually in haggis? What is a dram? For the uninitiated amongst us Burns' night can throw up a lot of questions. But we do know one thing, Burns' night is an excuse for a knees up and to one of those we will never say no.
If you're looking for a place to celebrate Robert Burns then you need look no further than St. Thomas' Church in Balham. Fiddle Paradiddle prides themselves as being London's most raucous Ceilidh band and they will be playing tunes from 7.30-11pm. There will be a wee break at 8.30pm for a two course meal of the traditional haggis, neeps and tatties, with a whiskey doused dessert to fuel your dancing. Alongside all of this, your ticket (£42.50) also includes a dram of whiskey to, erm, toast the haggis (…we're confused too).
The event is running for three nights; 21st/22nd/28th Jan, so you've got time to book your tickets!