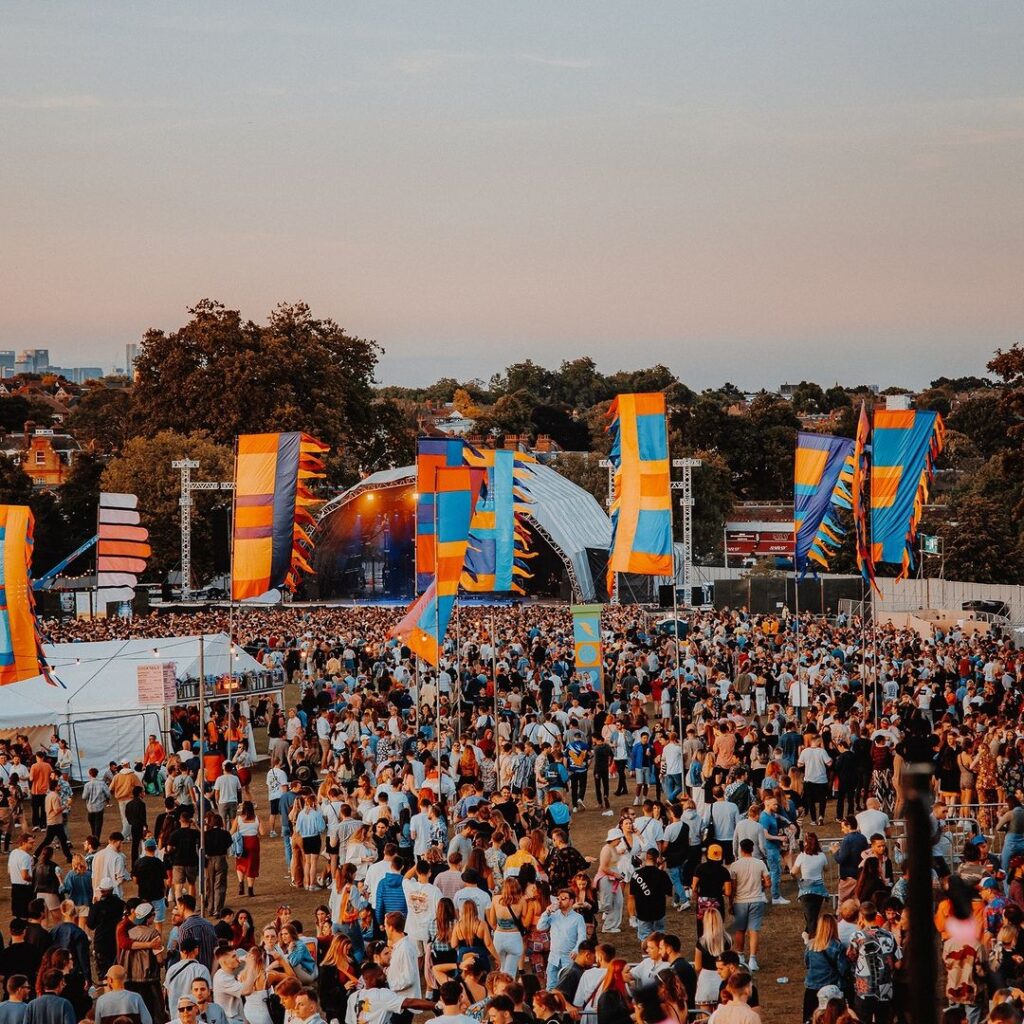 Brockwell Park is busy this spring, isn't it. Between Project 6 (26th), Cross the Tracks (28th) and City Splash (29th) is Wide Awake. Filling the Saturday slot of the long bank holiday weekend is this indie-music festival, ready with a line up of dynamic acts who highlight the very best of leftfield indie, post-punk, electronica and techno. And with headline acts of Caroline Polachek, Alex G and Black Country, New Road, Wide Awake really isn't messing about. A cracking line-up, which has also been consciously devised to have an equal gender split. 
They're also extremely aware of the way that live music impacts the planet, and have an impressive 'Positive Policy' which outlines their pledges to the environment and how they are doing their bit- all the way down to 'using sustainably and locally sourced materials, equipment and products, with the aim of reducing travel miles'.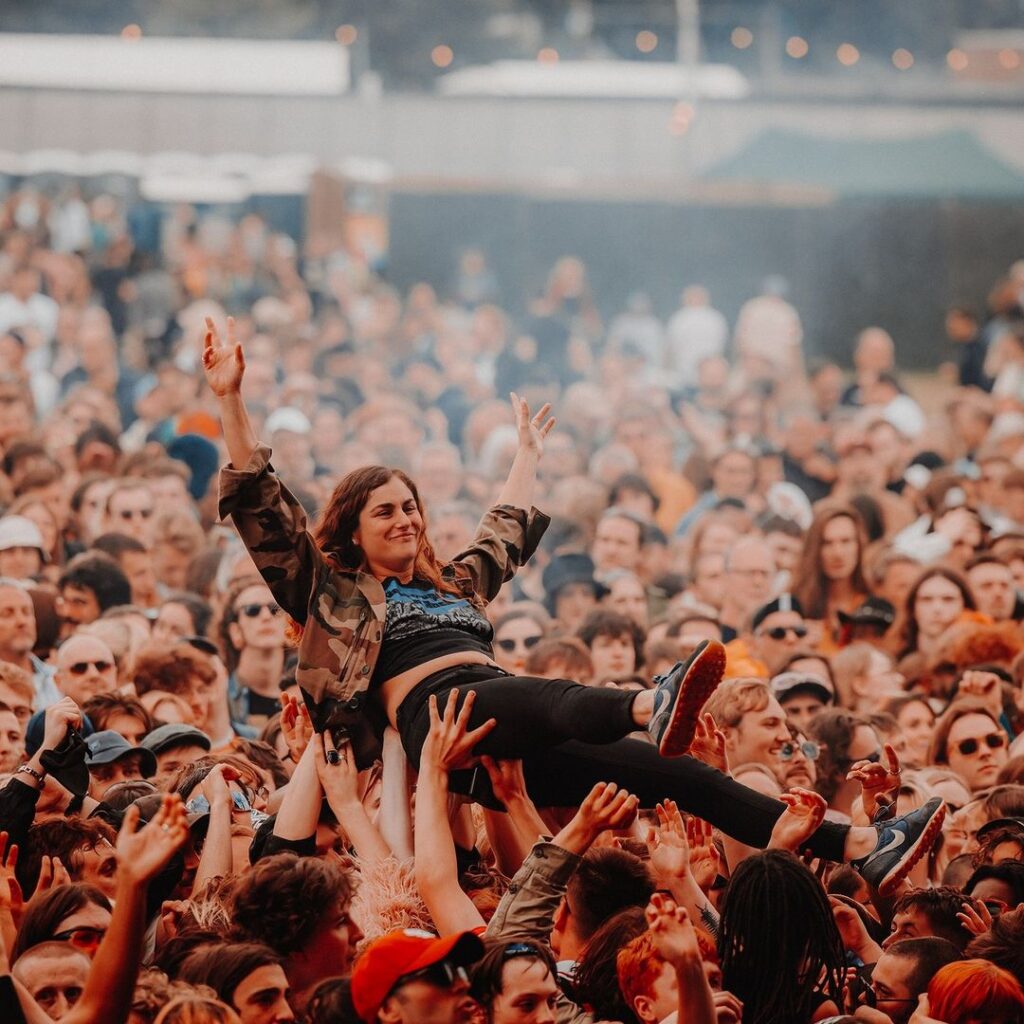 If you can manage to tear yourself away from the music, the festival grounds will be a world of fun too. Of course, all the delicious food and drink stalls will be up and running to keep you going, but Wide Awake are also putting on a zine fair, album signings and a craft beer fair too. It's looking like a busy day at Brockwell Park.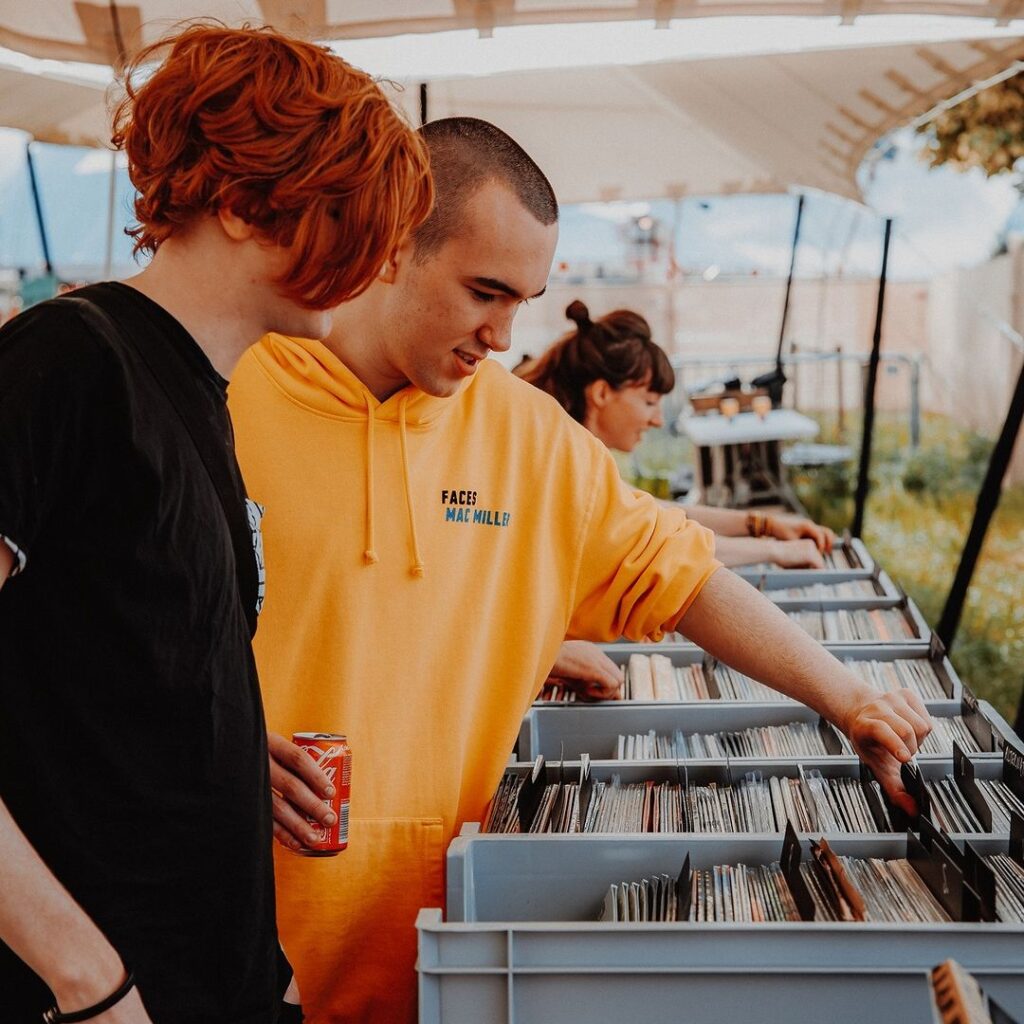 Here's the line up (so far):
Alex G, A Place To Bury Strangers, Arooj Aftab, Black Country New Road, Blondeshell, Caroline Polachek, Civic, Claim, Coucou Chloe, Daniel Avery, Enumclaw, Errol Alkan, Gilla Band, Glass Beans, Habibi Funk, Jockstrap, Joy Orbison, Jjuuujjuu, Lebanon Hanover, Los Bitchos, Madmadmad, Molchat Doma, Nice Biscuit,Nuha Ruby Ra, O., Oneohtrix Point Never, Osees, Optima (Espacio), Shygirl, Sunset Rollercoaster, The Bug Club, Tirzah, Two Shell, Σtella, The Underground Youth, Viagra Boys, Voss, Warmduscher, Wasted Youth.
---