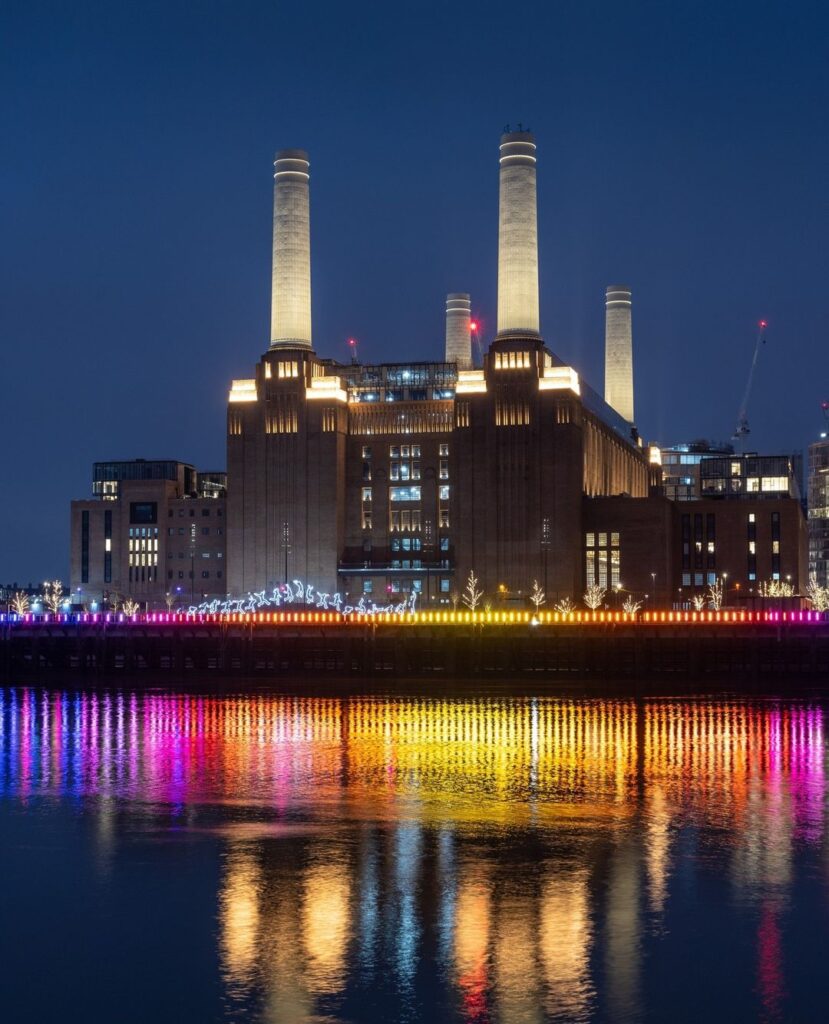 It's back! The art installation that is guaranteed to bring some light to your evenings this winter, Battersea's Light Festival is returning to the streets of the Power Station complex and you literally can't miss it. The exhibition will be running from the 19th January to the 5th March, so you've got plenty of time to enjoy the 8 different works of art that are dotted around Battersea.
The art work is from different, international artists- many of whom are making their UK debut so you'll be able to discover some names you may have never heard before. Here are the exhibits and artists:
Badstop by Atelier Haute Cuisine (UK debut). Located in the water feature in Circus West Village.
End Over End by Studio Vertigo (London debut).Located next to the Power Station's Switch House East.
Moonburn by Stichting Barstow (UK debut). Located on a balcony on the Power Station's river facing facade.
Strangers in the Light by Victor Engbers and Ina Smits (UK debut). Located on Prospect Way.
Rotifers by Nicole Banowetz (UK debut). Located in Turbine Hall B inside the Power Station.
Neighborhood by Sergey Kim (London debut). Located along Electric Boulevard.
My Light is Your Light by Alaa Minawi. Located in Turbine Hall A inside the Power Station.
Eternal Sundown by Mads Vegas. Located on the Coaling Jetty.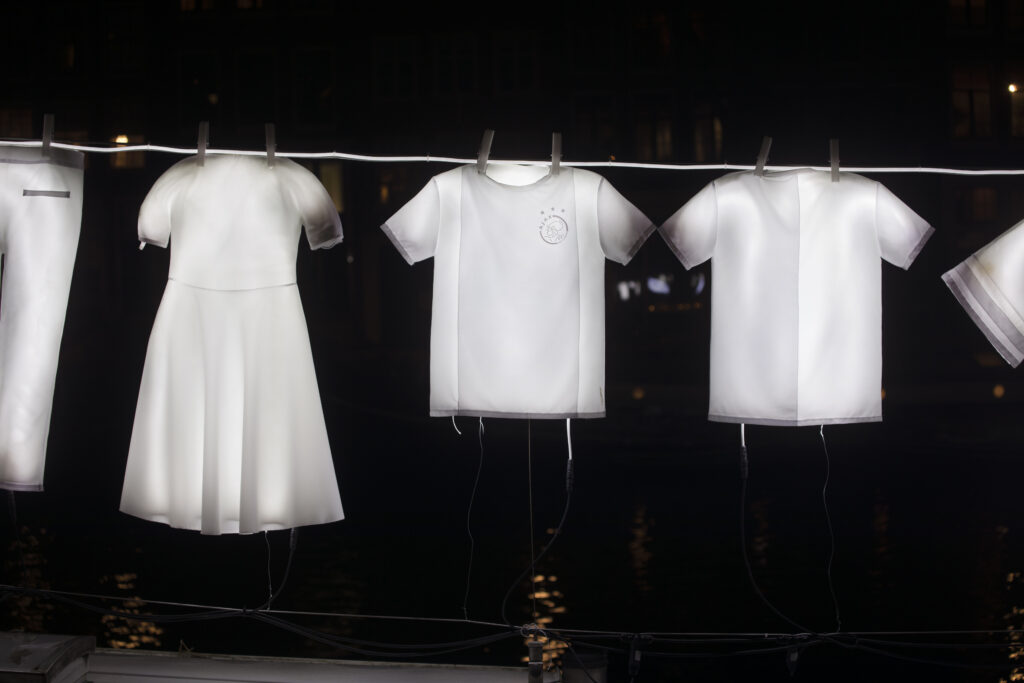 Whilst you are taking in these impressive works of art, why not grab a nibble from one of the many food huts and trucks? Roti King, Queen of Crepes and Simply Hog Roast are just a few of the many outdoor vendors you can pick from this year. Or if you're after a little bit more warmth then head into the Power Station to one of the eateries or bars there. The exhibition is completely free and, if last years installation is anything to go by, will be well worth the visit.
---