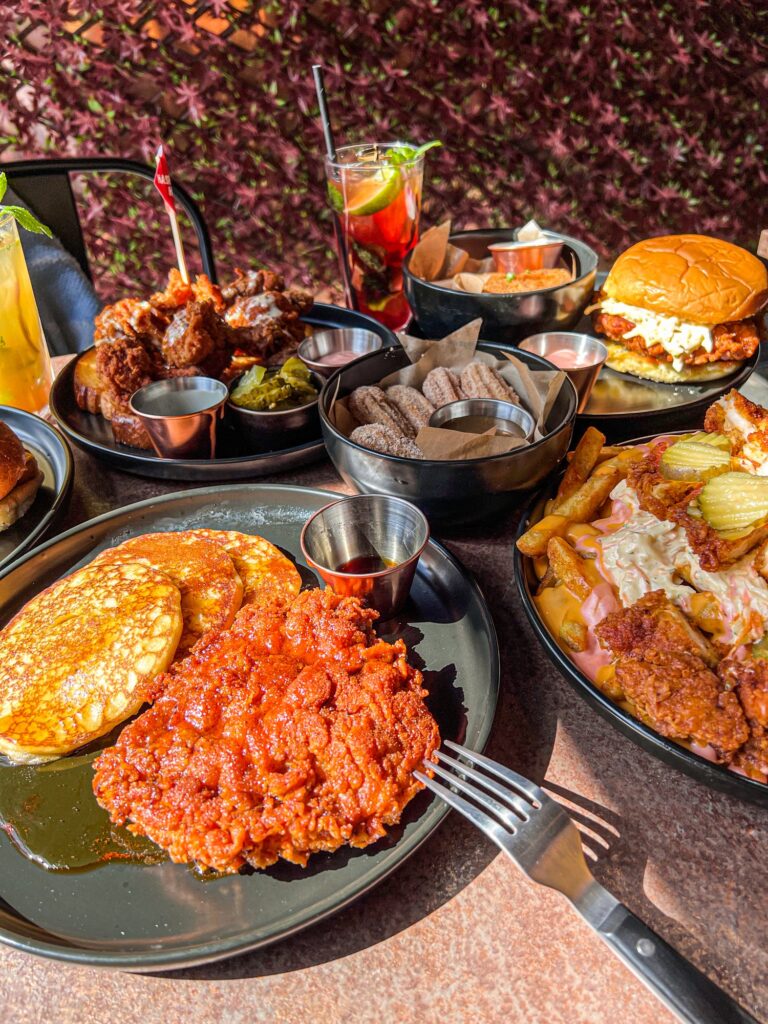 Just off The Pavement is a skinny little chicken shop about to do big things. Though Bird & Tie have been operating on Deliveroo for the past 9 months or so, this is the first time they've opened their physical store to us. We headed over to try out their menu.
Their main selling point is the Nashville style chicken. We know, we know there are a few places that 'do chicken'. But Bird & Tie are doing chicken in a whole different way. The care that has gone into perfecting their recipe and their method is extensive (rounds and rounds of tasting, consulting Texas based chefs etc). They've settled on their spice blend and whilst the UK scene usually opts for a dry spice coating on their chicken, Bird & Tie also offer the more authentic style of dry spicing and then dipping the chicken in hot oil to get that real Nash crunch. They also let you choose your spice level and if you want your chicken dry spiced or in the traditional, hot oil way. So it's not a problem if you can't handle too much heat or you're looking to trim down for summer.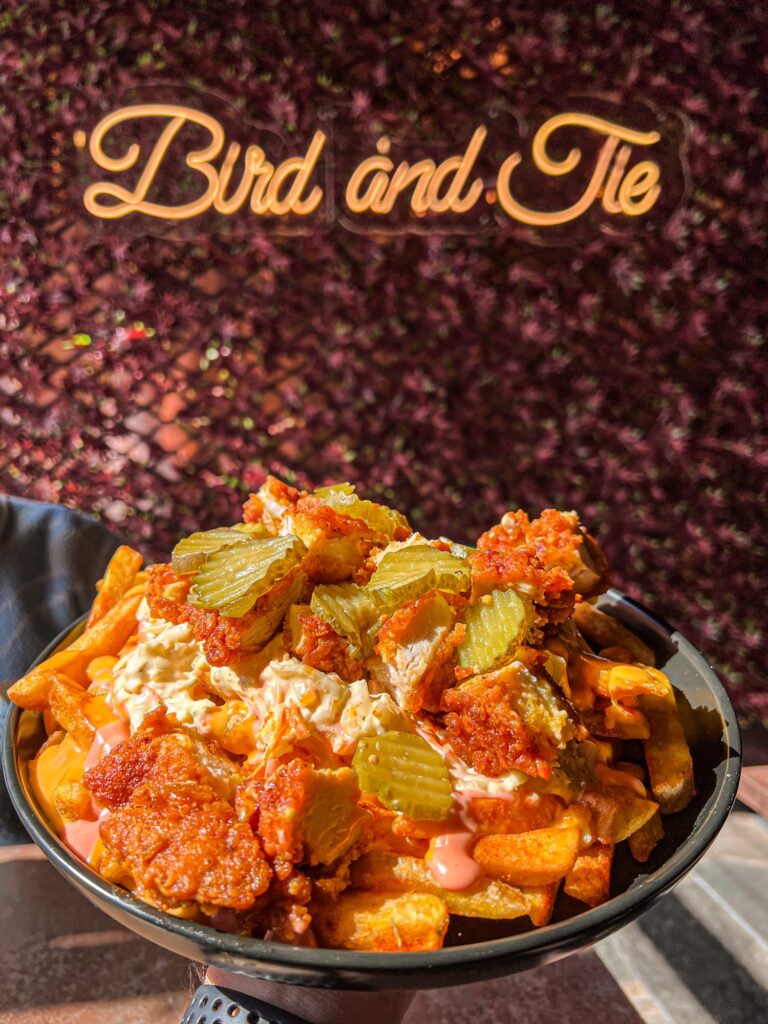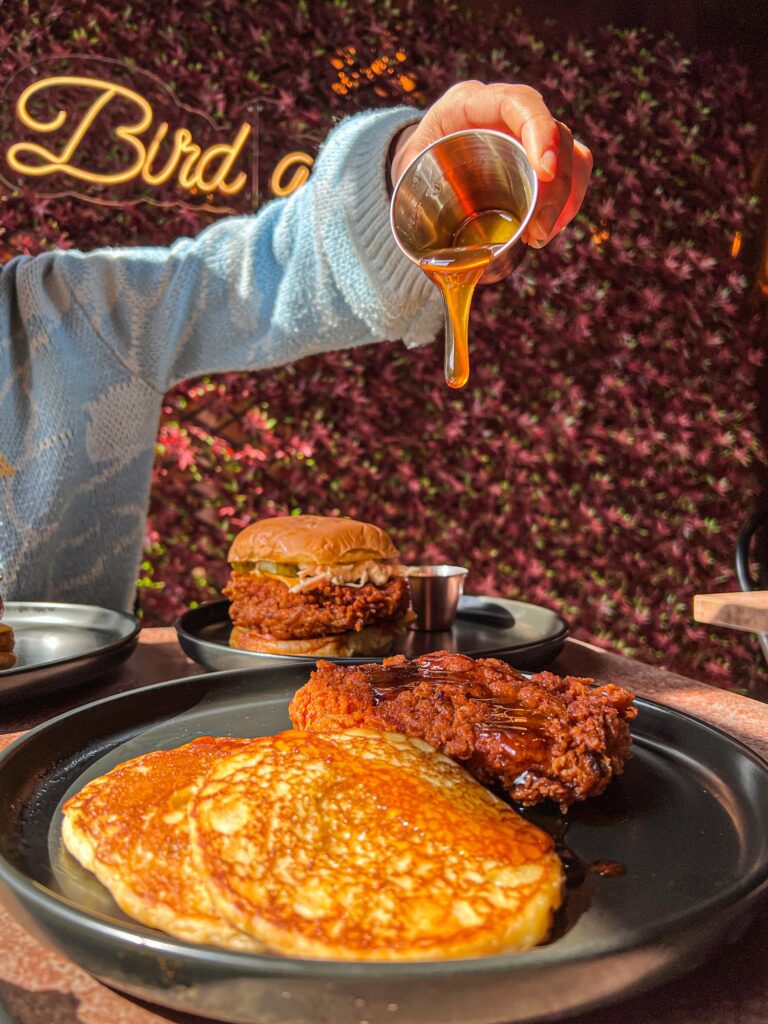 So onto the food (and the drinks). The chicken is absolutely sublime. We've not been to Nashville so we can't tell you how it compares to the real deal, but if it's anything similar to what Bird & Tie are serving then pass us our passport, we're moving to America. What they do with their chicken is equally as exciting. If you want some brunch the fluffy pancakes are perfect, stick it in a burger for a classic meal or get it on top of their dirty fries for a showstopper of a meal that will have you dreaming of that cheesy sauce for days afterwards. Their chicken lollypops are crunchy and delicious- something that many restaurants don't bother with but that Bird & Tie seem to pull off easily. We were also served 'Jacs'. We had absolutely no idea what to expect (and if we're honest we're still not entirely sure what they are) but when the crunchiest wedges of coated (?) deep fried (?) potatoes turned up with a sour cream dip, we weren't thinking about too much other than how good they were. Moorish is the word. The same care has gone into the vegan 'chicken' recipe as all the other menu items. If you close your eyes we're not sure you'd be able to spot the difference.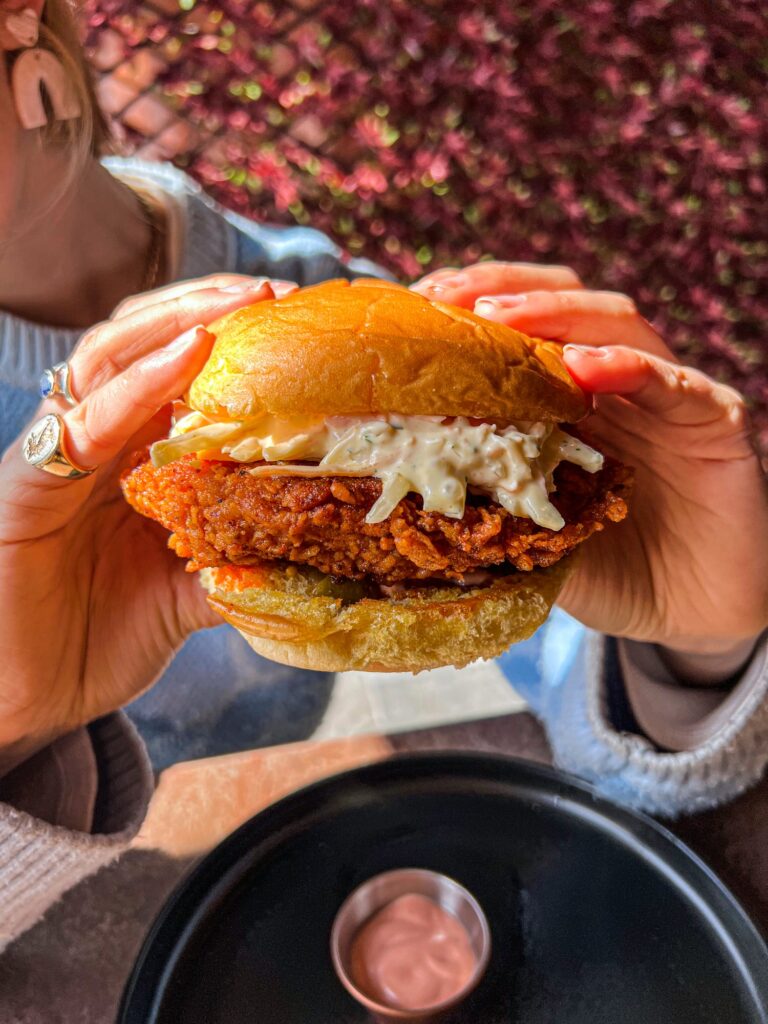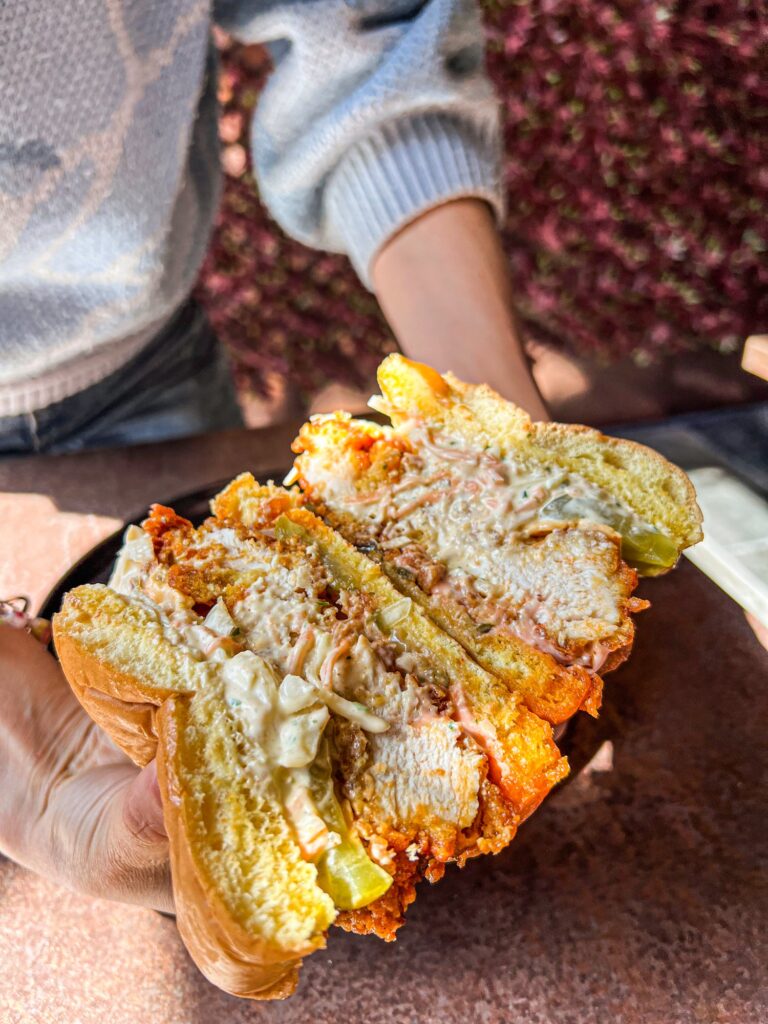 There's a woman who apparently orders 12 portions of the churros. When we heard, we were a little shocked. How can someone consume that many churros?! But then we ate one. Oh, they're filled with a sweet caramel. Well lets have another… and very soon we understood why that woman is ordering 12 portions. We could possibly put away 13.
The drinks! So often overlooked at a place where the food is so attention grabbing. But not at Bird & Tie. Served from a dry bar, they are trailblazing the way for non-alcoholic drinks. A selection of cocktails shine on their menu- our absolute favourite was the lychee mojito and in the Summer they'll be offering take out frozen daiquiris. Perfect to cool you down on your Common walks.
Another Texan Deliveroo customer was craving a slice of home, so ordered some Bird & Tie. He said it was better than some of the stuff you get state side and is now a regular. It really shows that this is a place willing to prove themselves not only as an authentic contender against the Nashville scene, but it's really striving to be one of the best.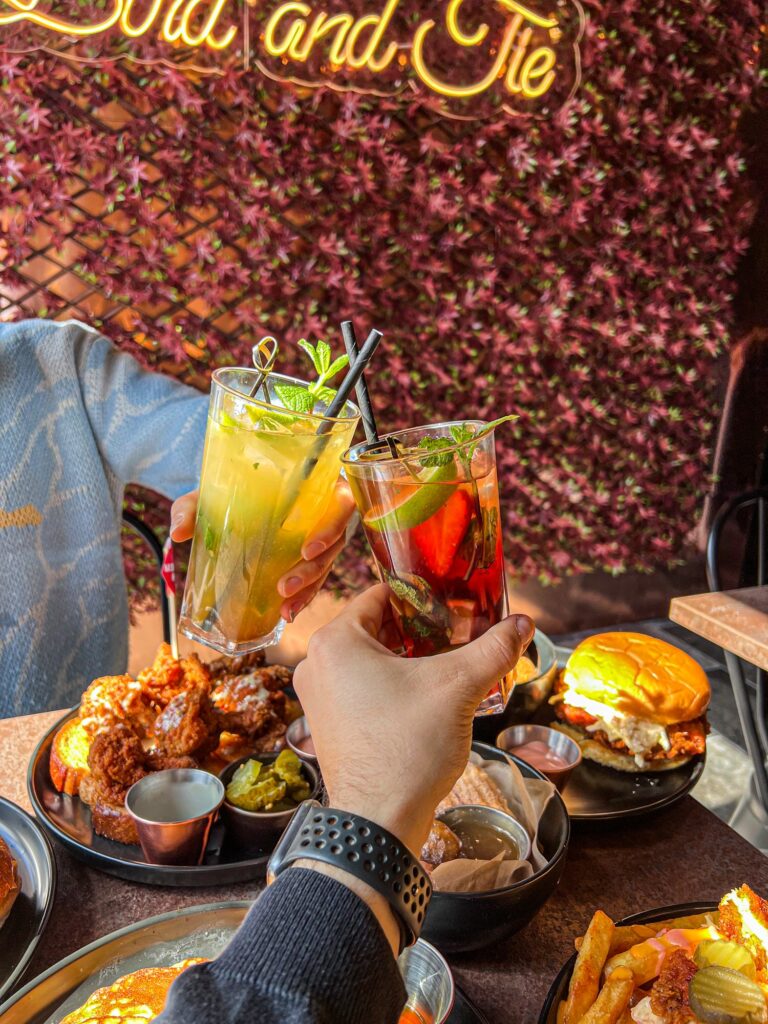 Bird & Tie care. They're taking things slow right now- opening up their physical site 9 months after being live on Deliveroo means that their chefs have got the techniques sussed and their front of house staff are ready to go. They care about the food they put out, the vibe of their restaurant and their team. The proof is in the pudding. Well… in the chicken.
Opening hours: Weekends only, 12-4pm (at the moment).
---