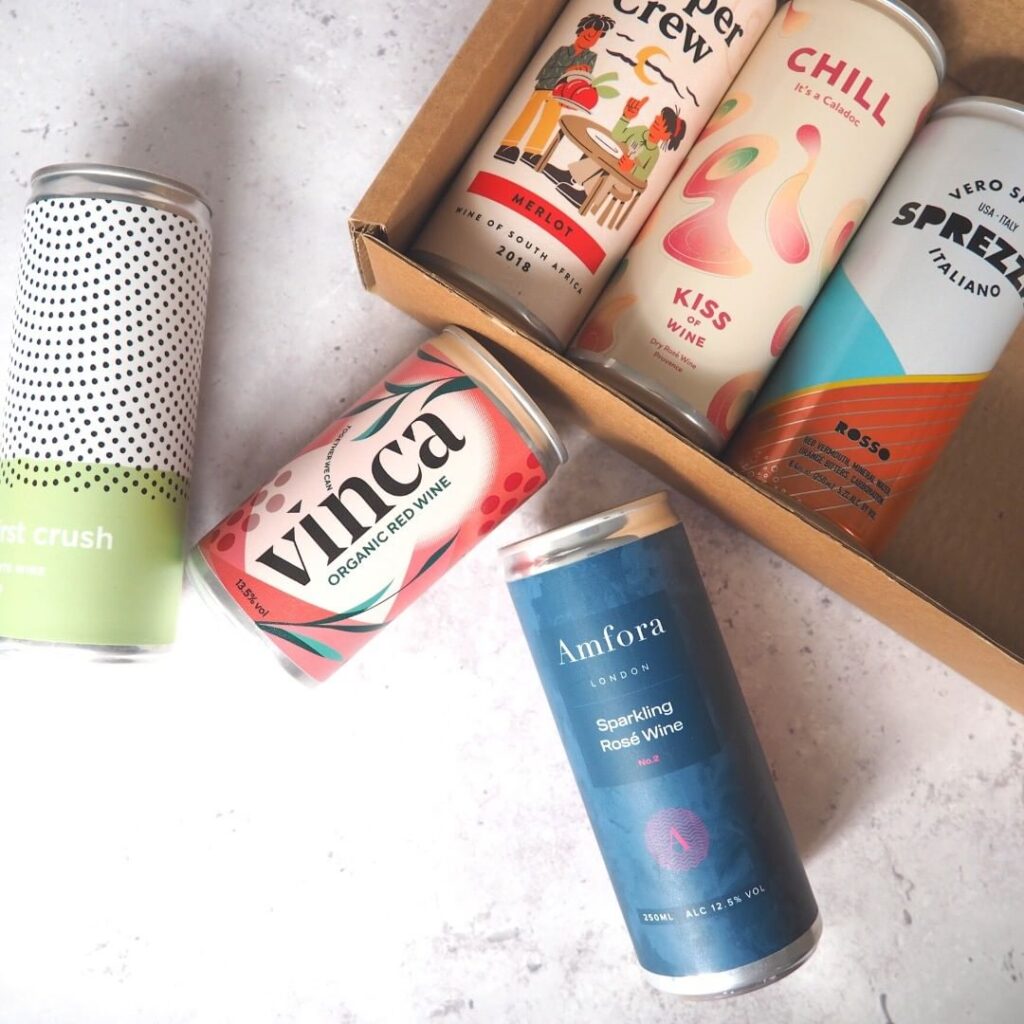 Brixton Wine Club's strap-line is 'not your mum and dads wine club', an ethos that really runs through the business' heart. They're carving their own way in the wine world. Where it was once stuffy, elitist and exclusive Brixton Wine Club are turning it into fun, fresh and welcoming to all. That's something we can get behind.
Brixton Wine Club started in 2017, out of the desire to create a club that was fun, interesting… and used minimal spittoons. After a brief hiatus and spurred on by long lockdown days, Brixton Wine Club re-launched as a canned wine subscription in November of 2020. Each box the turns up to your door holds canned wines and cocktails for you to try out. It's a great idea. This alternative format of packing wine is beneficial in loads of ways; the cans are usually 250ml, meaning that not only can you try a wider variety than you'd have to if committing to a whole bottle, but it also means that the price point is lower too. From an environmental perspective cans vs glass bottles are a lot kinder as they only produce a fraction of the carbon emissions.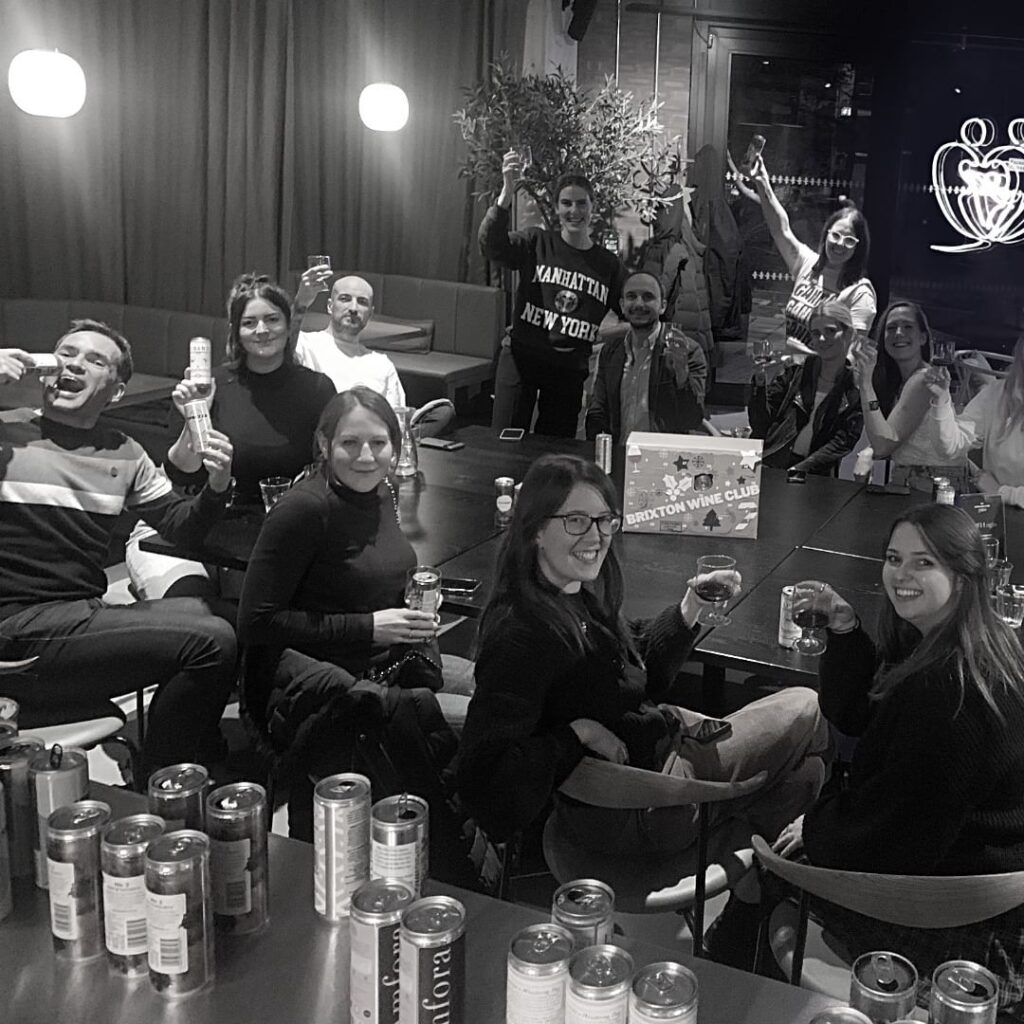 They don't just stop at the subscription boxes and online shop though, oh no. We went to one of their wine tasting events and had an absolute blast. Led by Christine, the new resident sommelier, we were taken through 5 different wines; Vinca organic white wine, Liberator albarino, Kanvas organic garnacha blanca, Defy red frizzante and finally the Copper Crew pinotage. Though our favourite was probably the Defy red, it was interesting learning about all 5 and we were so impressed by how easily Christine could translate 'wine speak' into 'normal person speak'. She clearly knows a lot about wine and was happily answering questions from others around us. But we loved the absolute minimal pressure to be a wine buff- if you're just there to taste some good wine, that's ok too! Sit back and sip away. We also came away completely convinced by alt format wines. Why isn't everyone drinking wine from handy, portable cans? It's the future of wine!
Brixton Wine Club have a couple more tasting events in the calendar; there's one on the 28th of February and 28th March, which we'd highly recommend you marking your calendars for. More immediately you can, of course, get your hands on one of their subscription boxes and they've just released a Valentine's Day box too. Check them out and who knows, maybe you'll find your new favourite wine! 
---