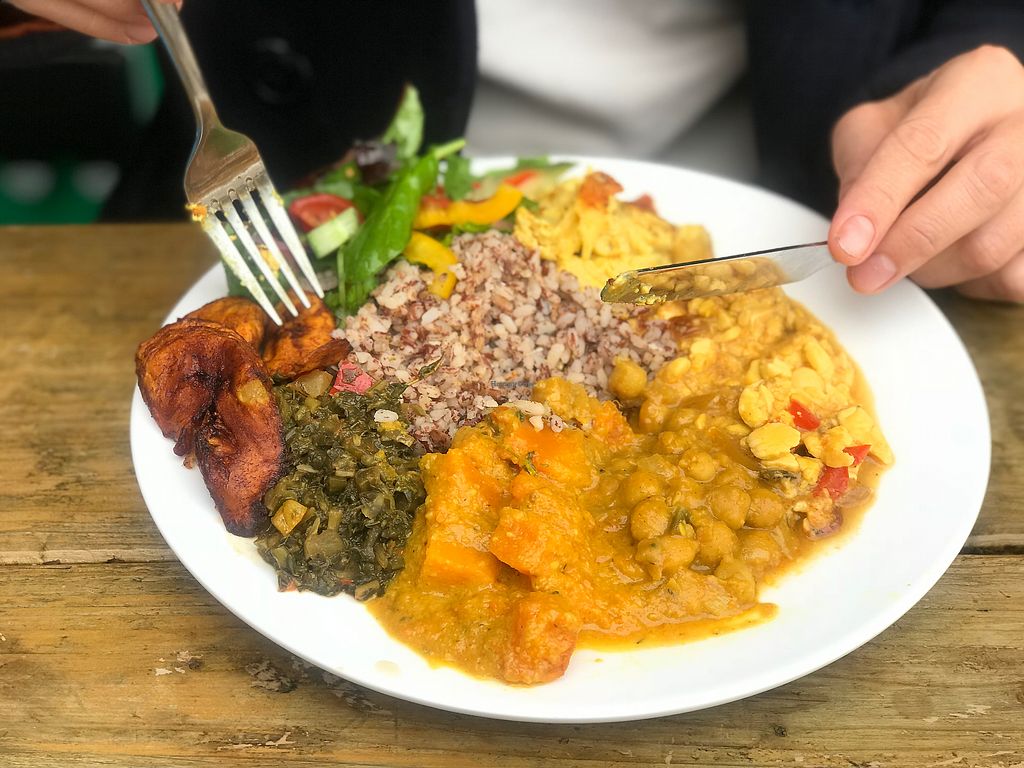 However, we are also lucky that Brixton has a plethora of establishments that offer ONLY vegan food and drink, in all kinds of cuisines. Whether you are after a burger, a curry or a cosy coffee and cake, there is bound to be somewhere in Brixton that can cater to you. And these places are great in their own rights‑ the fact that their menus omit any animal products is an added bonus!
Whether you do it for the planet, for your health or just cause it tastes darn good, check out some of these vegan spots, right here in our neighbourhood.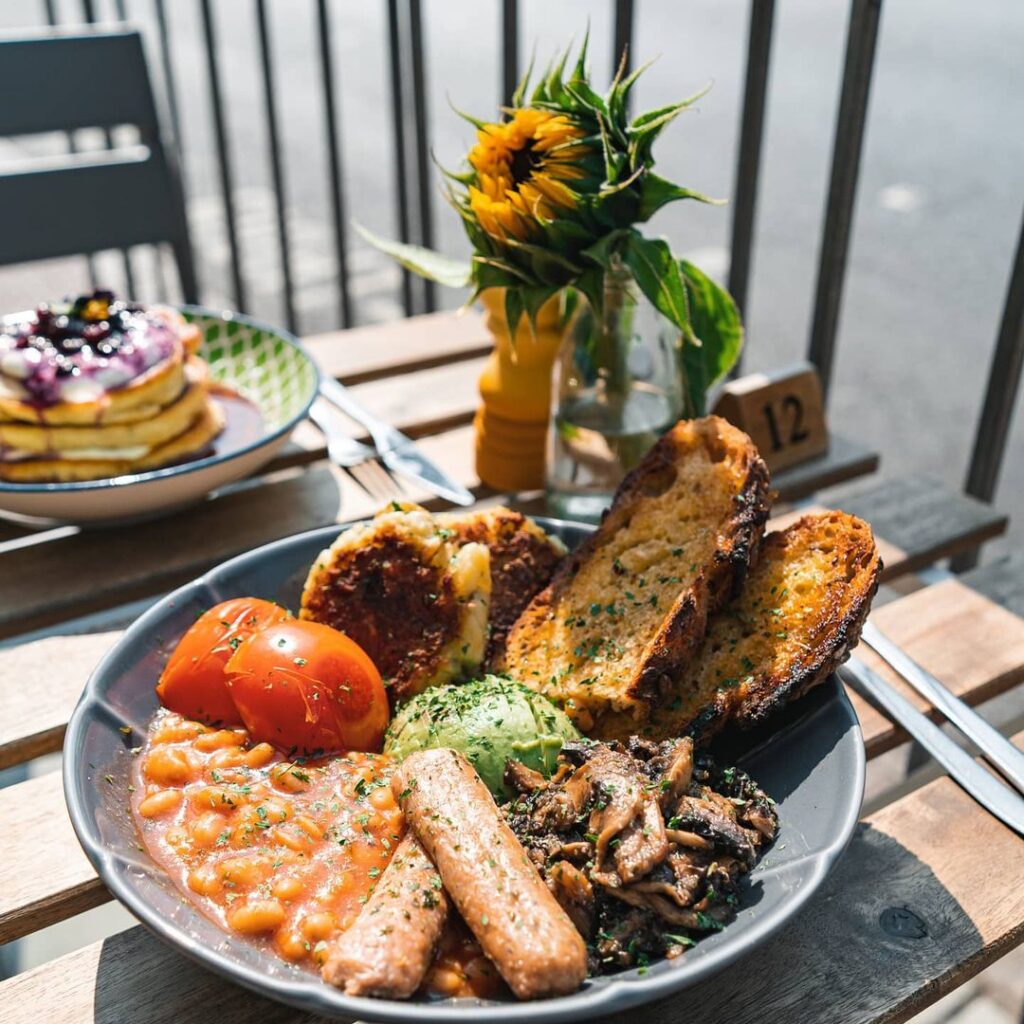 1.Blank
Brunch? Yes. Cake? Yes. Cute dog? YES.
It's cosy, happy and delicious. If you're feeling in need of a bit of rainbow and sunshine, Blank is your place. You'll never leave without a big old smile on your face, especially if you've had one of their cinnamon buns.
---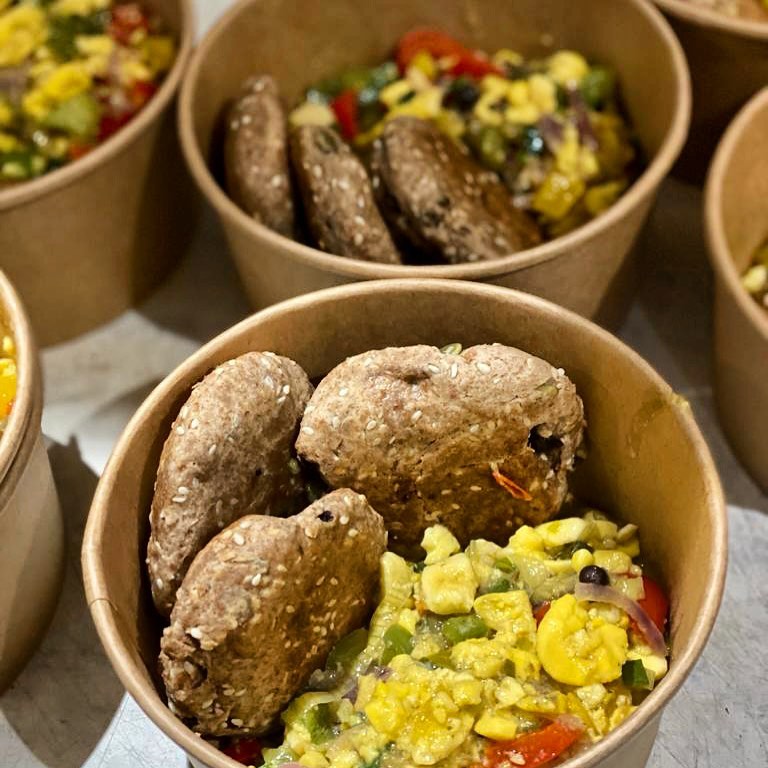 2. Oracles Juice Bar
Not only is it a juice bar, but Oracles also serve up the Caribbean and Jamaican food. All organic. Good for your gut, great for your tastebuds.
---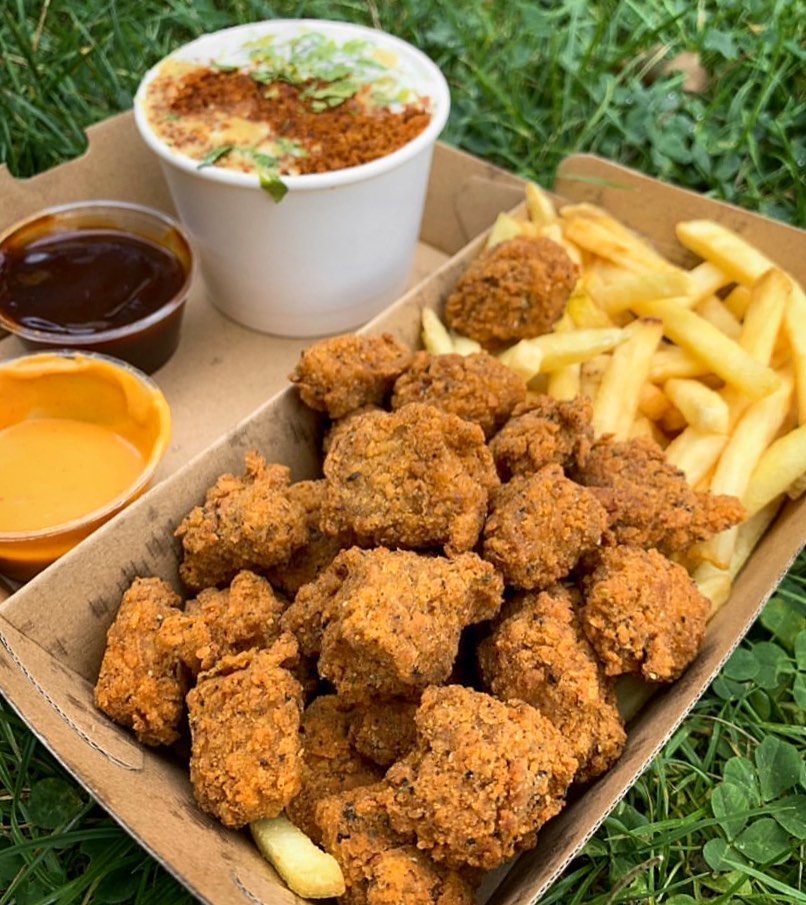 3. Temple of Seitan
It's the kind of fried chicken that the non‑meat eaters amongst us will eat and spit out because you're *that* convinced you've just munched an animal. And then you'll realise its just *that* good and realistic and order it again, and again… and again.
---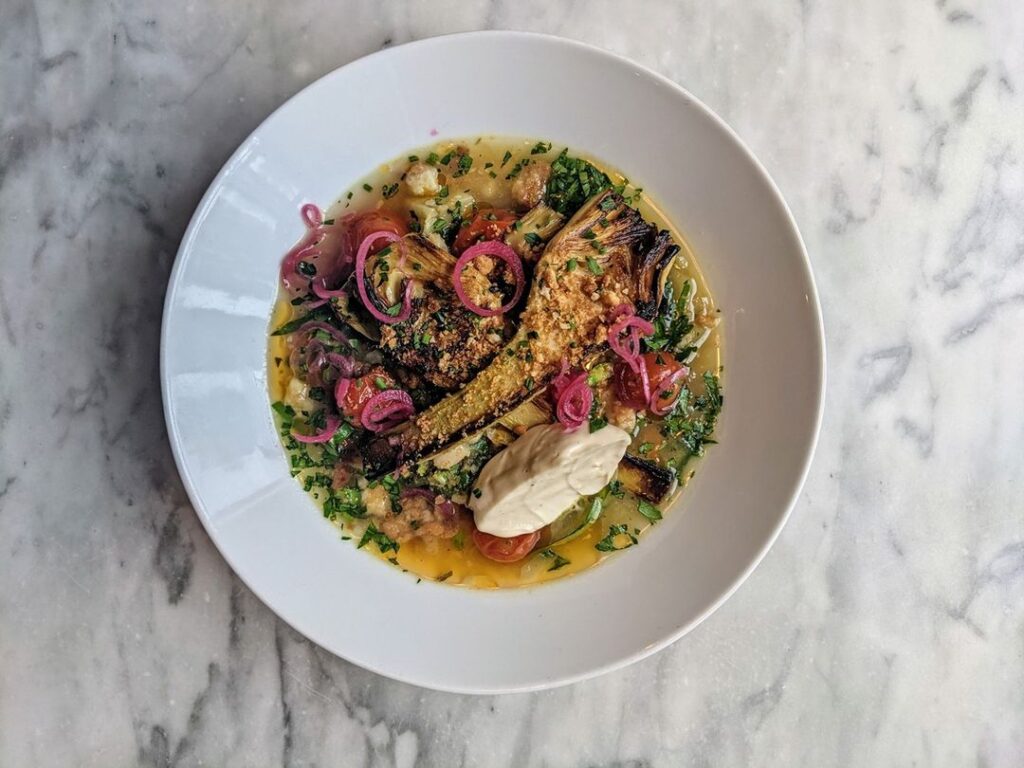 4. Cafe Van Gough
It's just a really great restaurant. Their day time & evening menus are incredibly tempting and inventive. Not a stuffed pepper or mushroom burger in sight. Great if you're testing out the vegan‑waters or trying to tempt a mate to eat a bit more veggie. PLUS they do a full vegan cheese board?! Cool.
---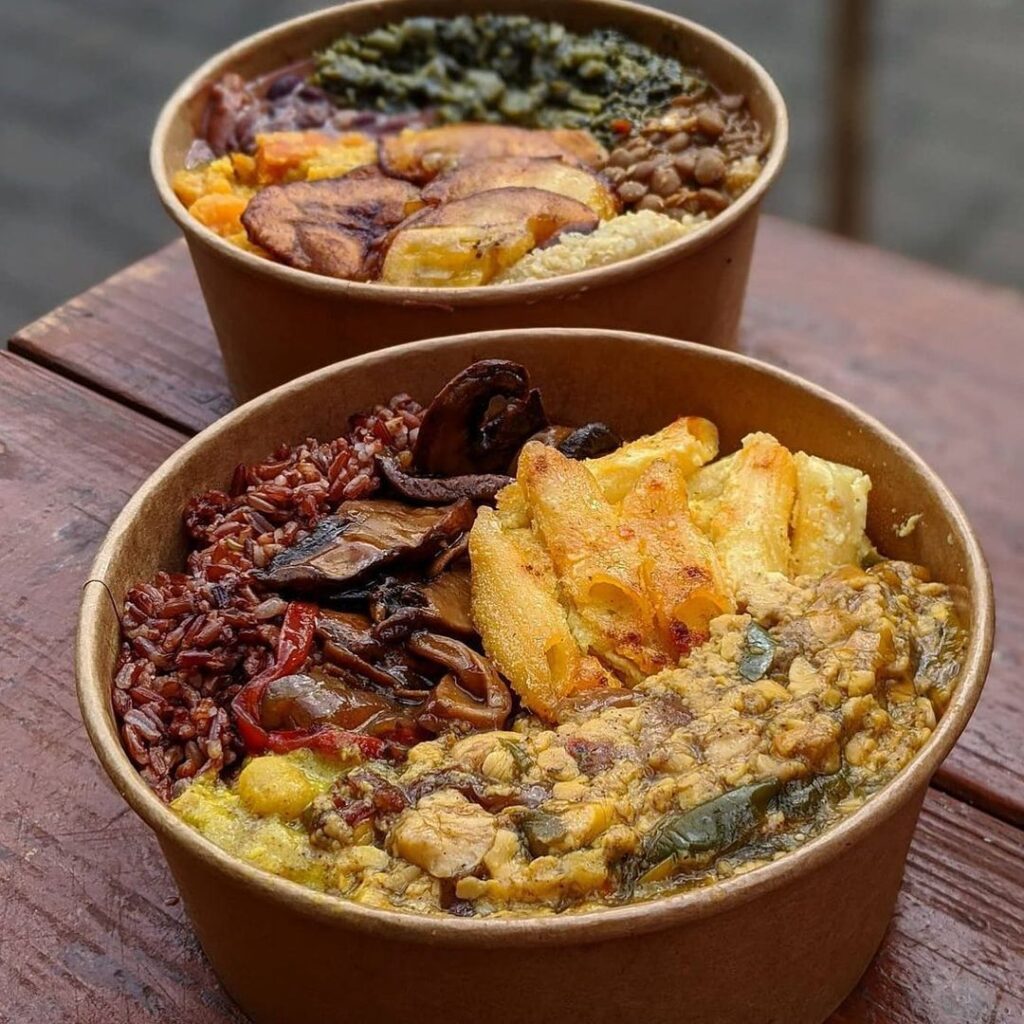 5. Eat of Eden
It's a Brixton classic! Fresh, hearty Caribbean munch to fill you up. From plantain to callaloo, fritters to dumplings you can create your own platters from their selection to suit your taste. Eat of Eden is always a good idea.
---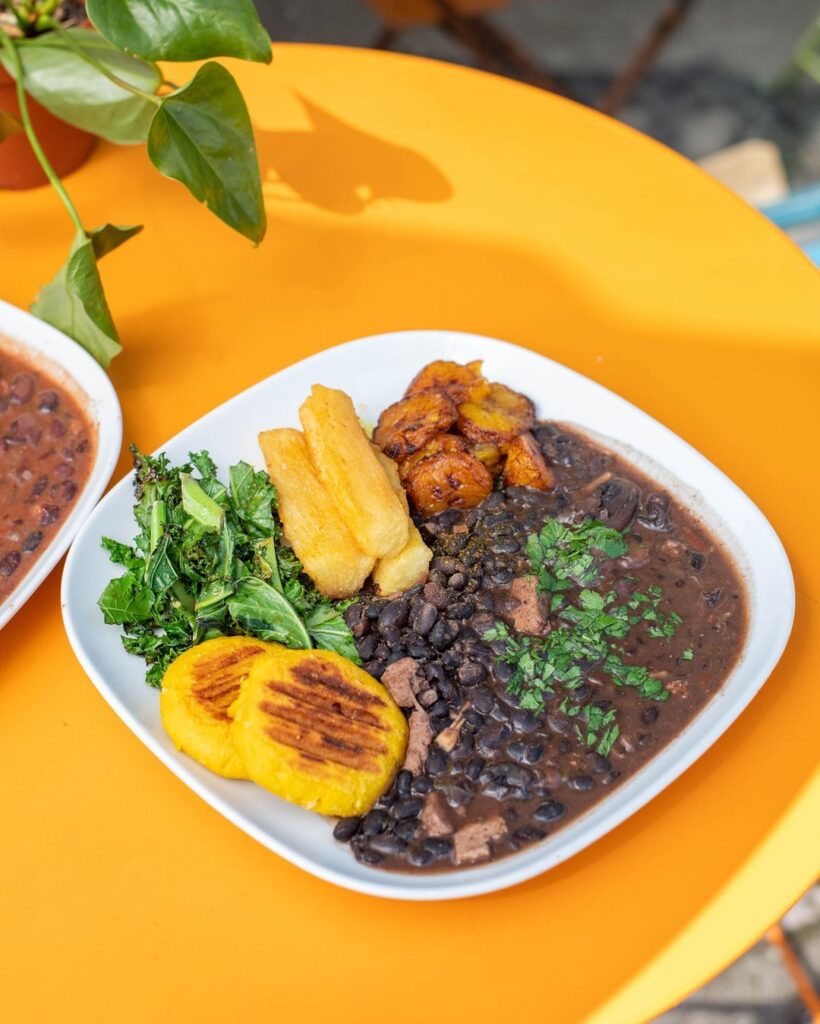 6. Pipoca Vegan
Go for a coffee and a savoury galette (that pesto one has us dreaming of Mediterranean holidays). Oh, and why not pick up your store cupboard staples at their zero waste store whilst you're there?
---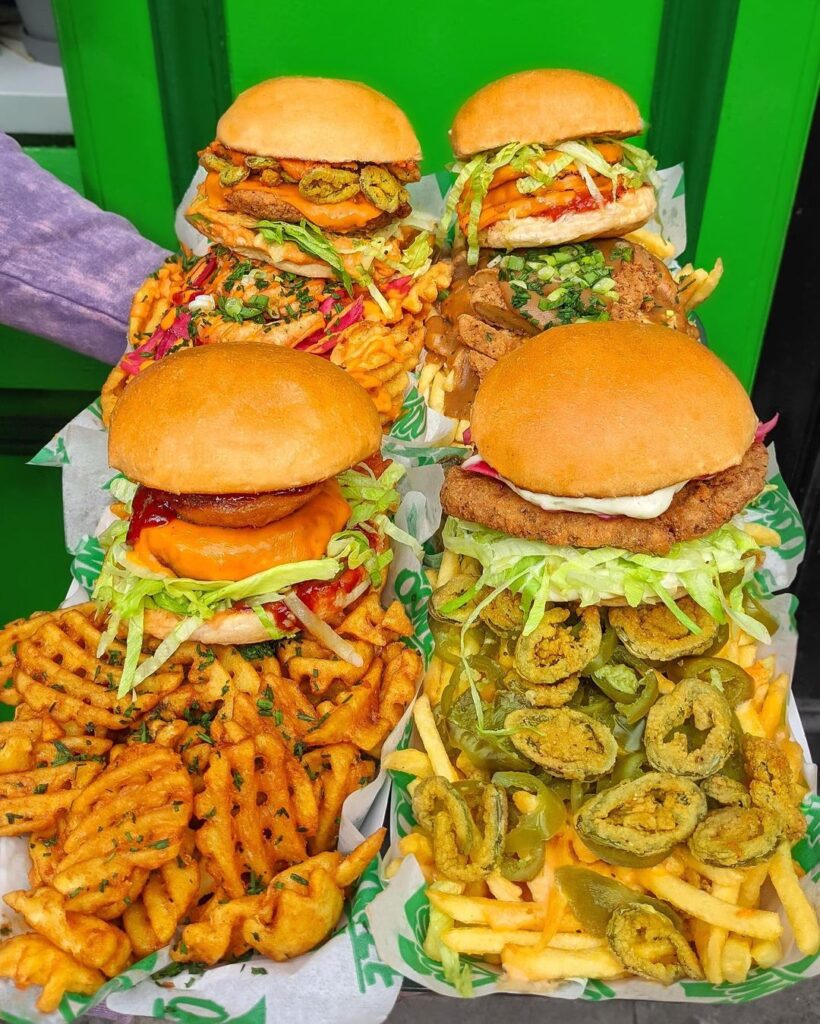 7. Oowee Vegan
In need of a big bad burger? Oowee uses Beyond meat in their 'beef' burgers and does some crackin' fried chick'n too. Oh and you should probably (definitely) get the marmite butter waffle fries.
---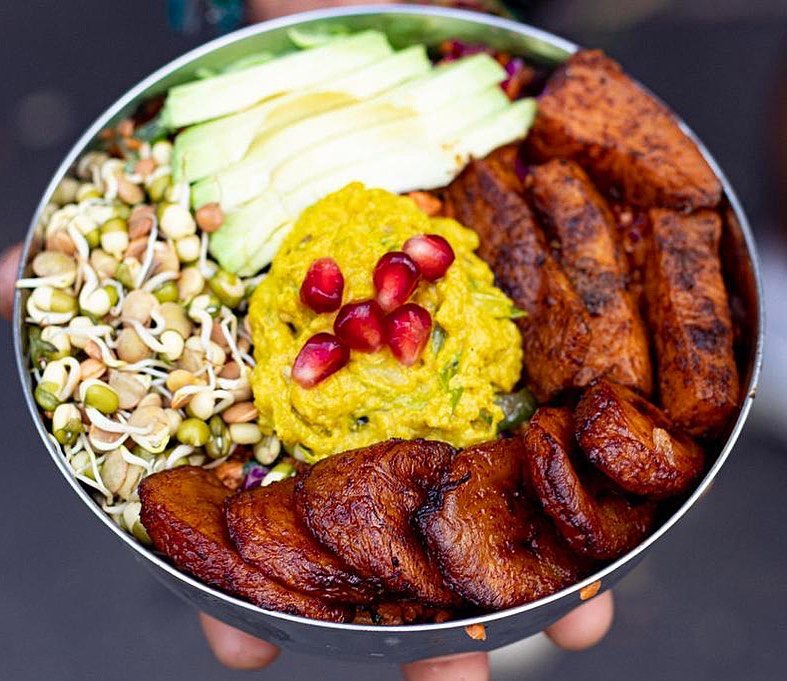 8. En Root
A fun, Indian‑inspired menu that is perfect if you're after some spice. The food is so fresh and delicious that you won't be getting that infamous post‑curry slump. You'll bounce out of En Root feeling like health personified. The team there are fabulous and they're sure to look after you. (P.S the dosas there are something ELSE).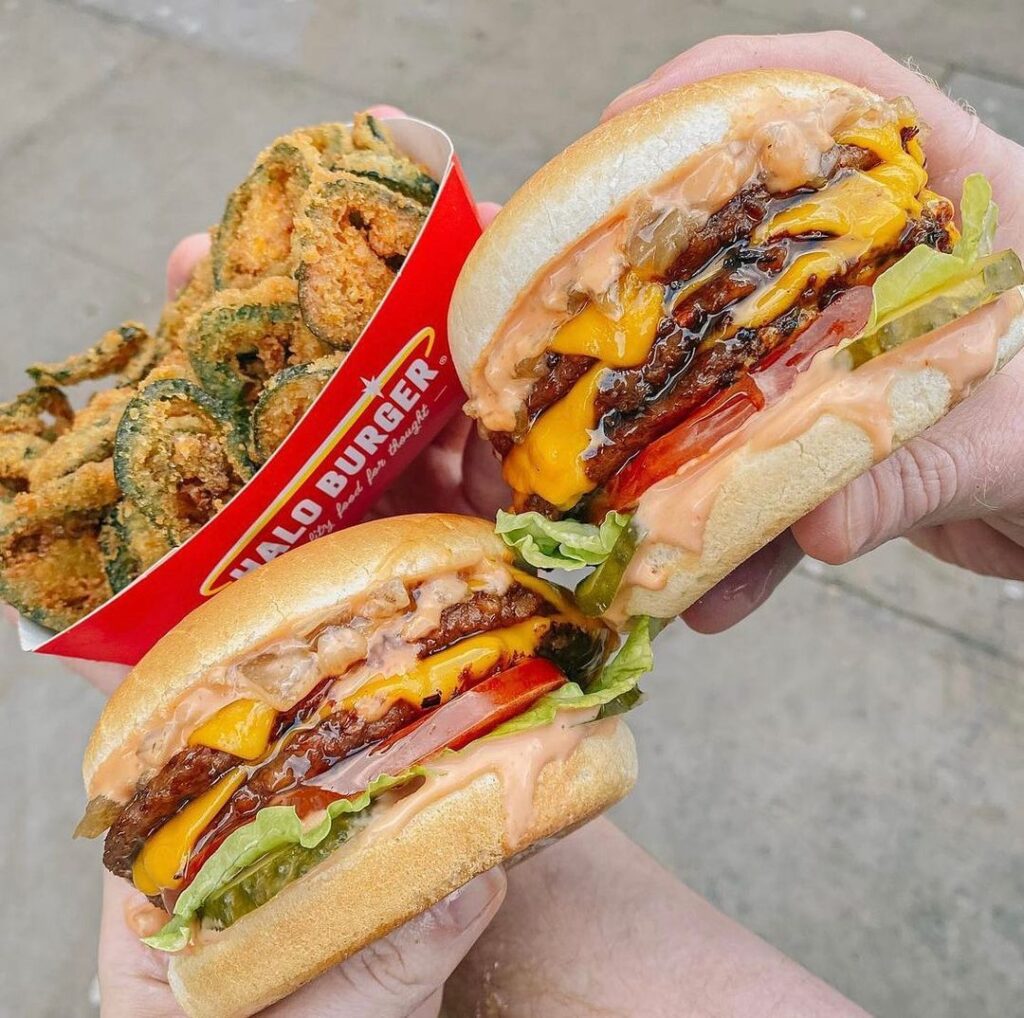 9. Halo Burger
Craving a MacDonald's but for moral/ethical/health/social reasons won't be dining at Maccys? Head to halo for the junkiest vegan food in town (according to TimeOut) and you'll come out feeling like a saint.
---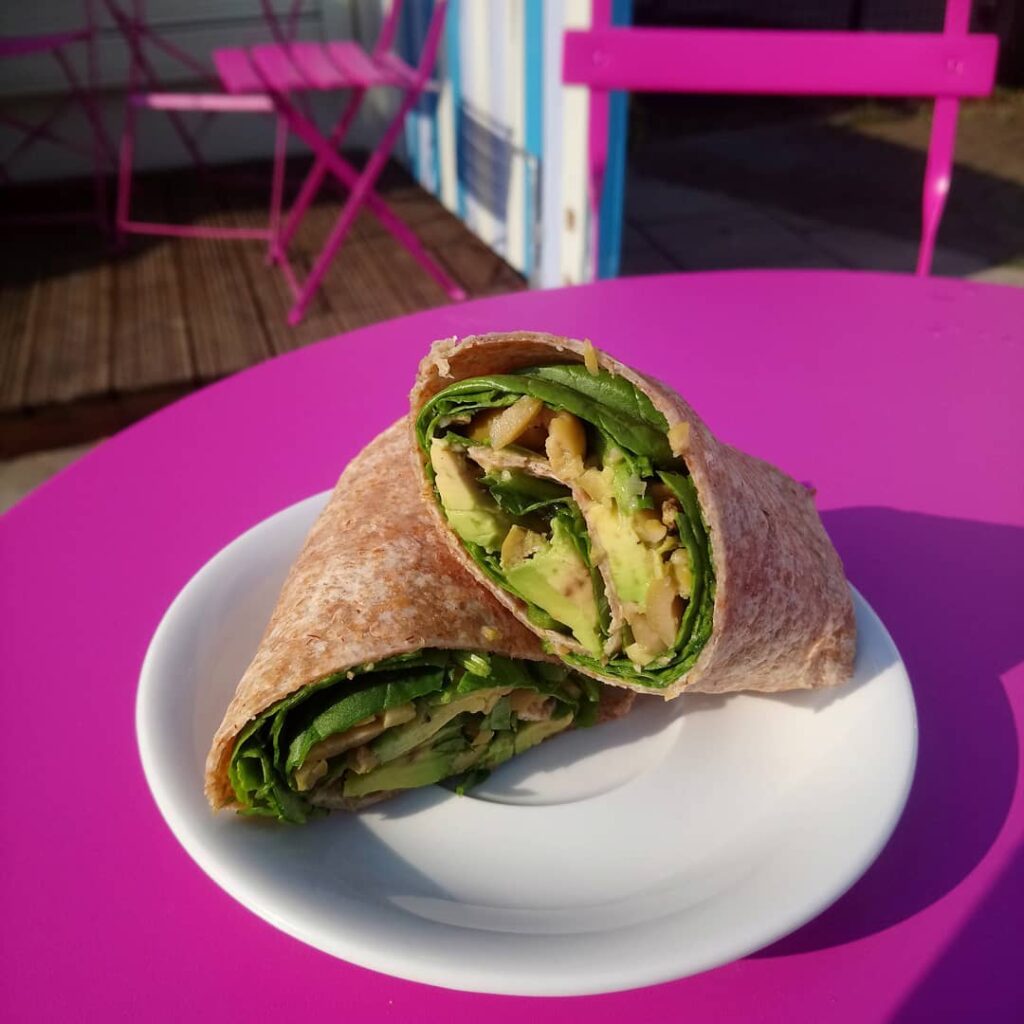 10. The Cure
You will certainly feel cured at The Cure. If you are after a juice that is rammed with all the vitamins and nutrients under the sun, here's your place.