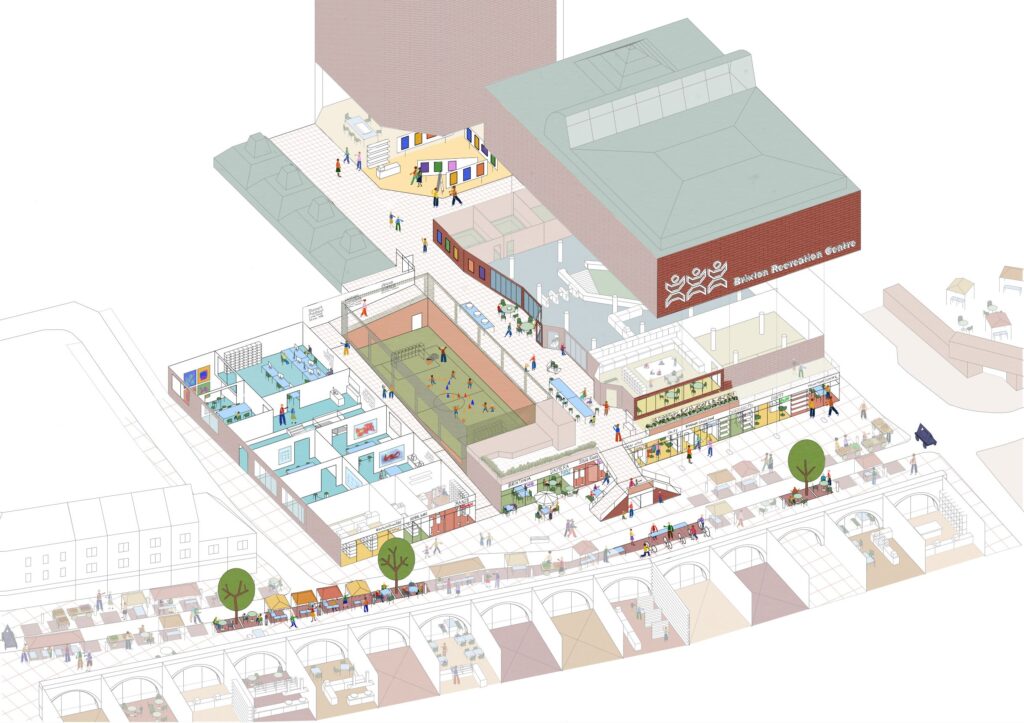 The project has had two rounds of planning applications approved, meaning that the Council have had the green light to start improvements on the Rec Quarter and Brixton Station Road. The improvements range from creating new workspaces in the Rec itself, general street improvements (like planting mature trees) and works to support the market traders like enhanced power sources.
The aim is to make the area nicer for local residents with general street improvements. Alongside that, planners are keen to make Brixton more attractive to budding businesses and to make it into more of an economical hub.
Alongside the structural changes, there will be an 'oral history project', which will celebrate the rich history of the Brixton Rec. Information for this project will be collected directly from the community, so look out for events where this will be taking place.
Here's the rundown of the work over the next year from the Council:
– Replacement storefronts and signs at 13 shops

– Reinstatement of the original Brixton Rec signage,  significant new lighting improvements  and a new Wall of Fame celebrating athletes along the ramp entrance to the Rec

– An unused storage space in the basement and ground floor of Brixton Rec will be converted into workspace with a new entrance and windows onto Beehive Place, activating this street and supporting  employment, training and education activity

– Market traders in Brixton Station Road will benefit from new electrical infrastructure

– Public realm improvements on Beehive Place and Brixton Station Road including planting mature trees

Lambeth Council
Work will start this Autumn with the aim to finish by March 2023.