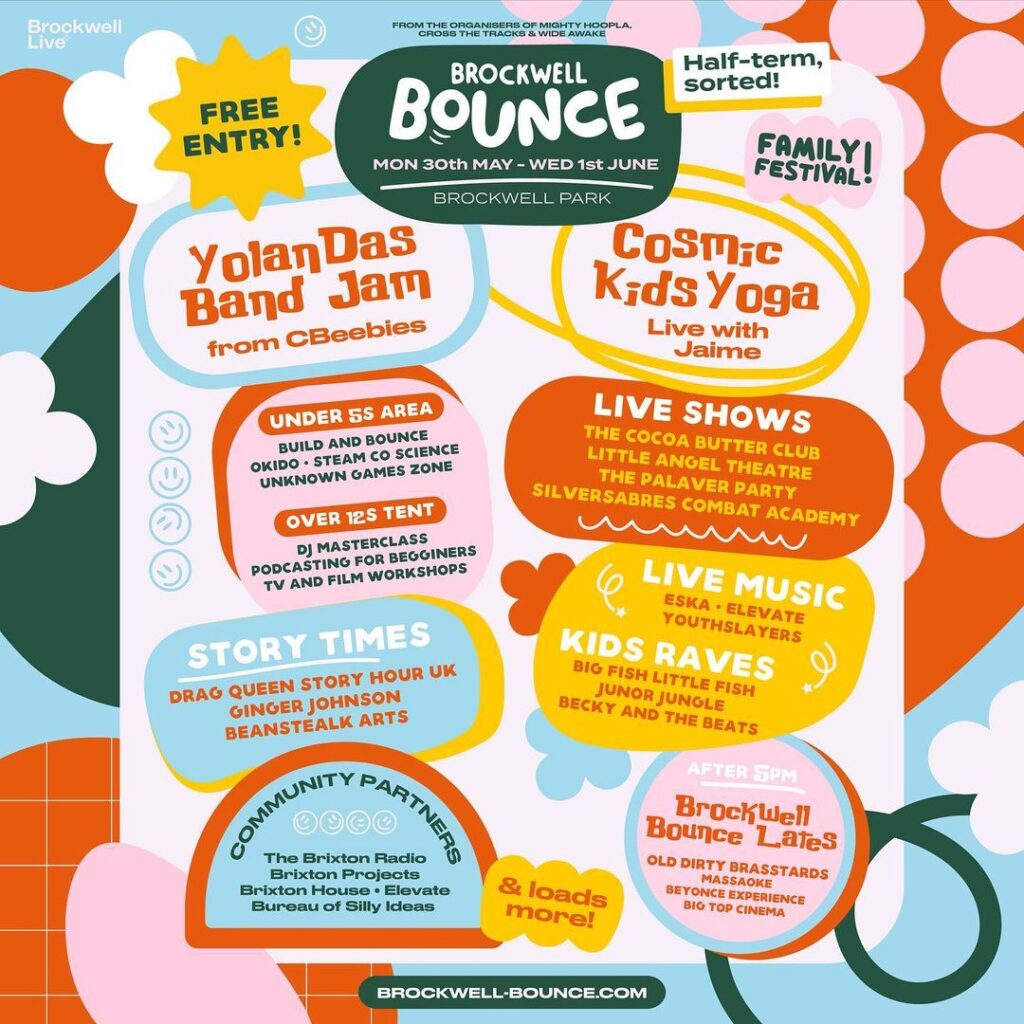 Brockwell Park always goes a bit bonkers over the summer months. It seems like there is a festival every weekend in the park, and why not! When the sun is shining there is nowhere more scenic for a festival than our very own Brockwell. From Mighty Hoopla to Jubilation to the Lambeth Country Show, you'd do well to set up camp in the park and stay all darn summer. And now another one!
Brockwell Bounce is a family friendly fare, coming to the park between the 30th May and the 1st June. For the three days there will be a jam packed schedule of workshops, live music, kids yoga and much, much more. There will be specific areas for smaller and bigger kids too, so whatever the age you know they'll have a great time.
Oh, and it's completely free! That's half term sorted.
---