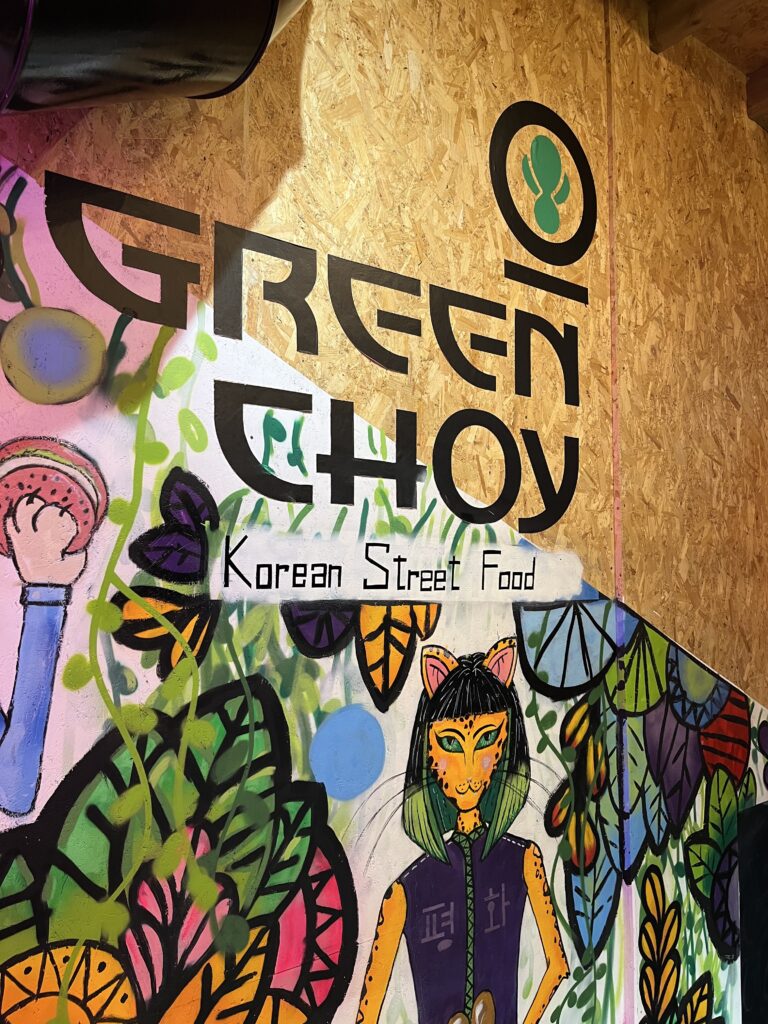 How's the cozzy livs treating you? If everything is feeling like a bit of a squeeze for you at the moment, then you're not the only one. But if you're determined to still have a good time and are in the market for finding some delicious food on a budget then here's an idea for you. Green Choy have a wild deal at the moment where you can get a starter, main and a soft drink for £8.99! You'd be hard pressed to find a better deal literally anywhere in London, and this one is available in Tooting Market between Tuesdays and Fridays from 12pm to 3pm meaning it's the perfect midweek lunchtime treat.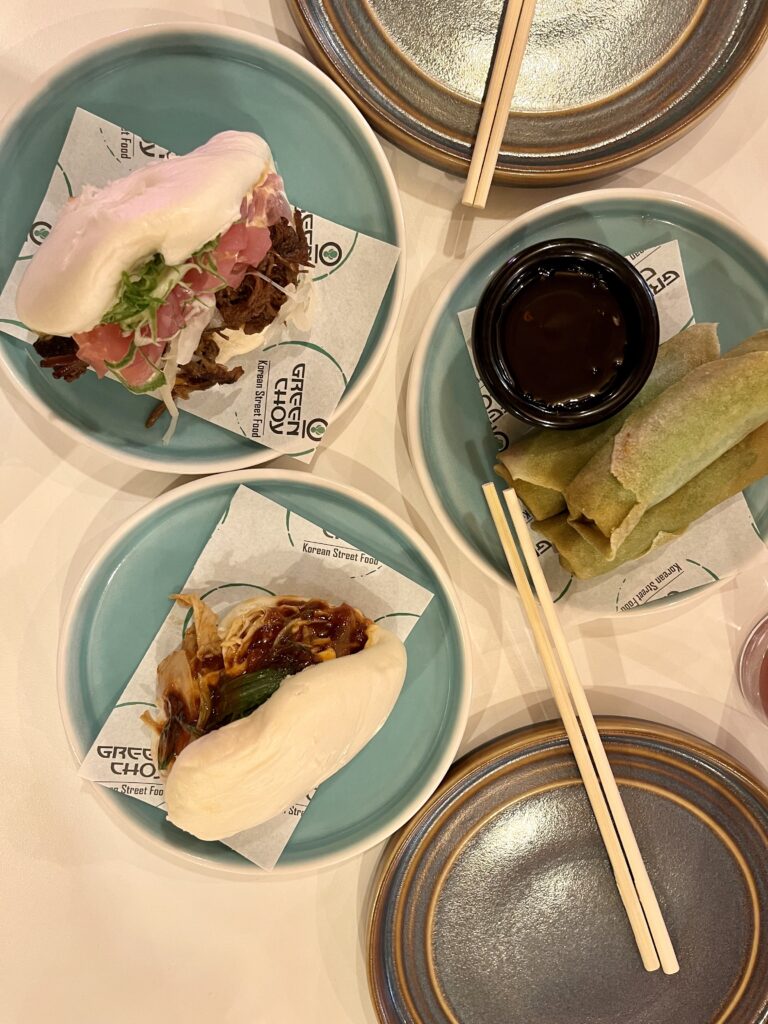 The deal is a choice of either vegetable spring rolls or a bao bun of your choice to start, followed by a Korean rice bowl, Korean fried chicken (with fries or rice) or their famous bang bang Korean fried cauliflower (with Asian slaw and rice), which all comes with a soft drink too. We love their bao buns so snuck in an extra one with our order- you can't go wrong with any of them and it's well worth trying to make your way through any and all of the flavours if your stomach allows it. The spring rolls were perfectly crunchy, not overly oily and came with a delicious homemade sweet chilli sauce for dunking.
For mains we did both versions of the 'KFC' and both the chicken and cauliflower get a big yes from us; it's hard to pick a winner. But meat-eaters we do beg you to give the cauliflower a chance too. Packed with flavour, it's a great choice if you're looking to cut down on your meat consumption.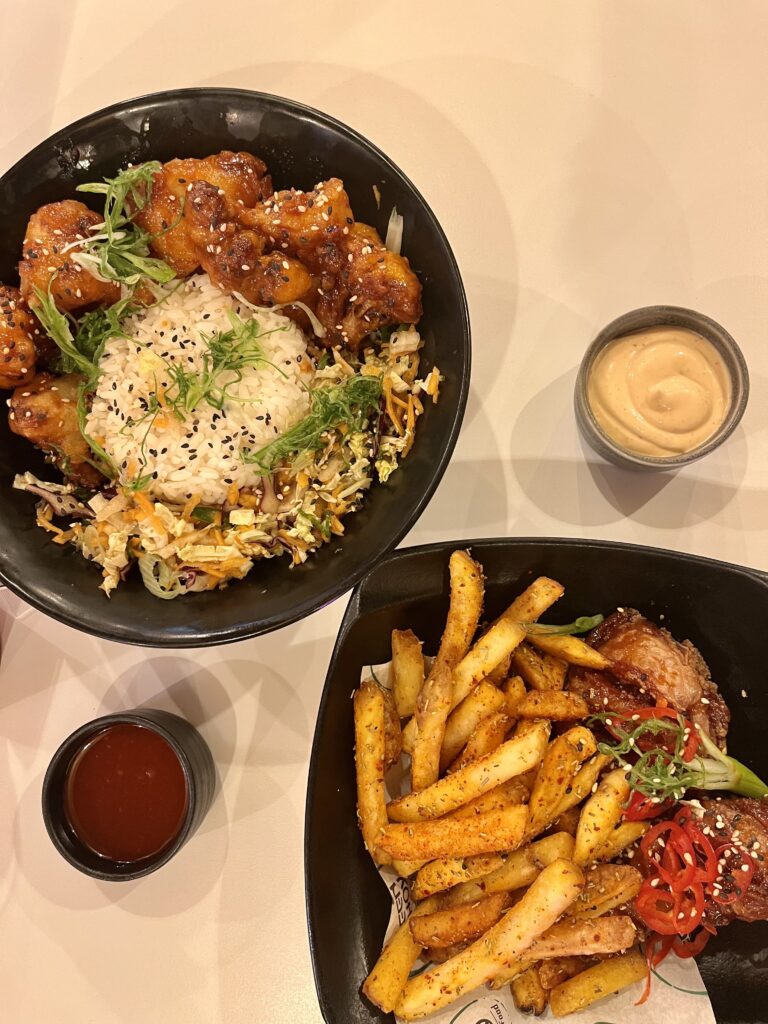 But this incredible offer isn't the only one floating around at Green Choy. Being able to eat out for under £15 is so refreshing these days and on Tuesday and Wednesday evenings you can do just that. Get 2 courses for £12 and 3 courses for £15 all night long.
They're right in the beating heart of Tooting market and have a lovely upstairs seating area and if you're in the mood for it they also have a great range of cocktails, check out the soju ones! We love that Green Choy are making such an effort to get diners in no matter their budget, something we all can appreciate during this moment of financial stress. Cost aside, this is some of the best food we think you can find in Tooting Market; different, fresh and delicious and so worth your pennies.
Keep your eye out on our other pages for more BUDGET BITES.
---