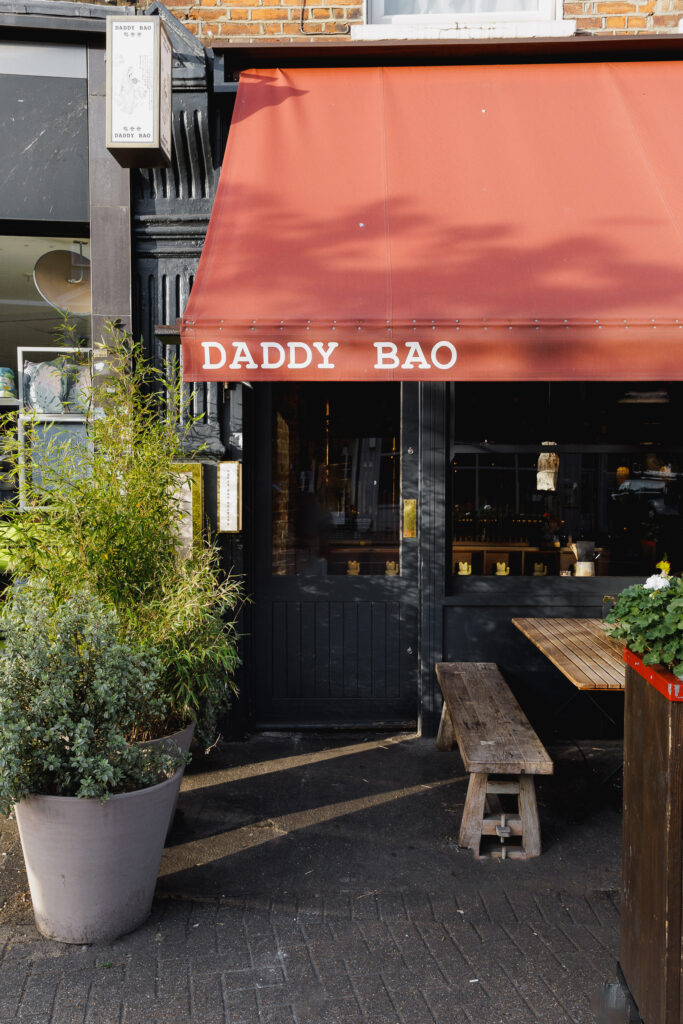 Daddy Bao are all about serving some of the very best food for reasonable prices. They are hot on the case of making every meal special 'whatever the occasion' and 'without breaking the bank'. An ethos we can certainly get behind. Which is why we were really excited to head to their location in Tooting (just a hop away from Tooting Broadway) to get our mitts on some of their famed bao buns.
Though we'd originally gone down to try their deal of a cocktail and a bao bun for a tenner (which you can get every weekday between 5pm and 6pm… something to rush home for), we ended up getting sucked into their small, but extremely tempting menu and ordering a lot more than we'd planned. We dare you to stick to the formula- it's impossible. So we started with a couple of cocktails. The 'Daddy's Japanese slipper' and the 'Daddy Bao Spritz'. Made with midori (a sweet and vibrantly green in colour liqueur), Cointreau and lemon, the slipper was perfect for those with a sweet tooth. The spritz was really lovely too; made with an ume plumb-based Japanese alcohol, gin, Prosecco and a refreshing hibiscus tonic, it would have been easy to stay on it all night.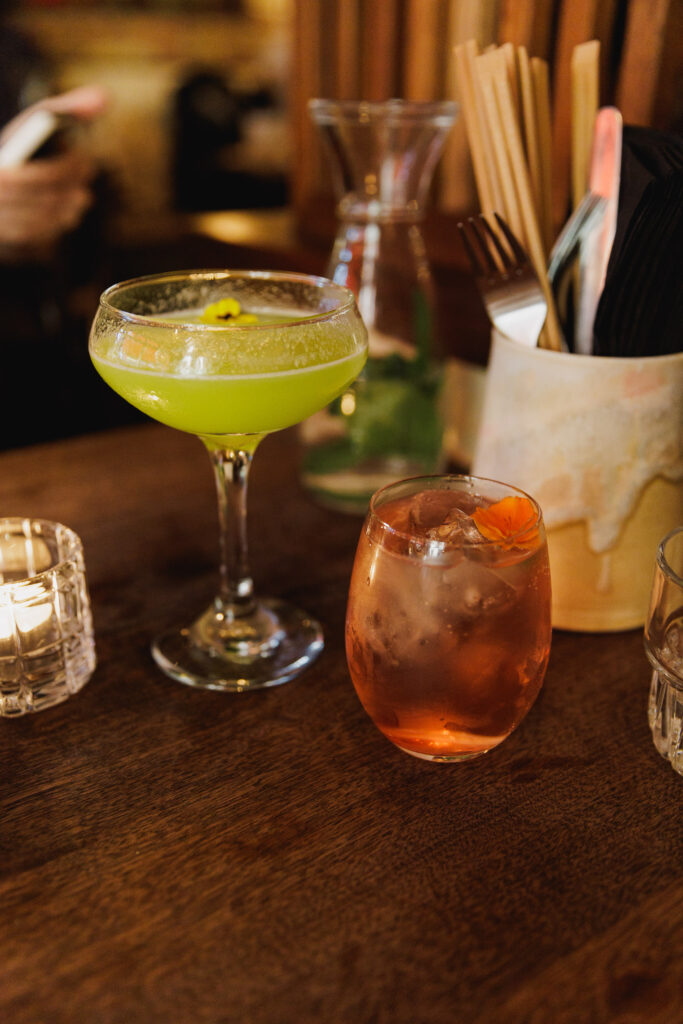 For food we ordered a couple of sharing plates before the baos hit. The incredibly fresh pak choy, perfectly crunchy fried chicken that came with a nice and spicy black bean sauce and a salmon special. The salmon was so interesting. Served with rhubarb and an avocado puree it was like nothing we'd ever had before but the textures and flavours were amazing. We hope for your sake it is still on the menu when you pay them a visit.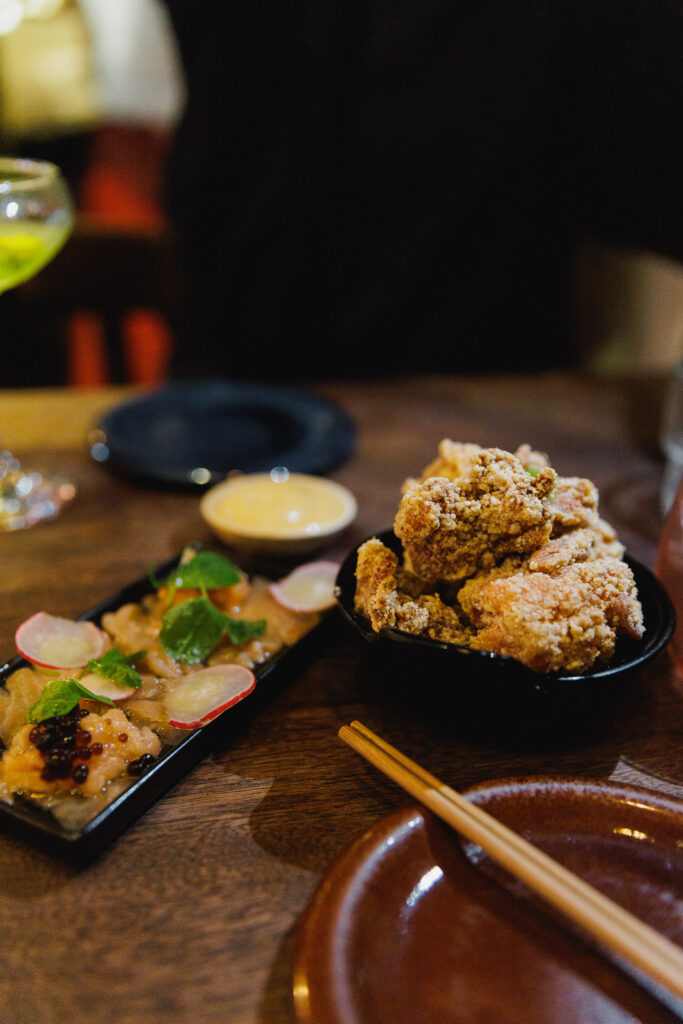 This trio was followed by the main reason we were there- the baos. And these really are the big daddy of bao buns. Shiny, fluffy perfection without a hint of stodge in sight, the bread itself was a perfected art. We went for the pork belly, which came with some satisfying crunches of pickles and peanuts, and the chicken, which came with a nose-clearing amount of wasabi mayo and some zingy kimchi to offset the luxuriousness of the fried chicken. Neither of the buns disappointed in the slightest.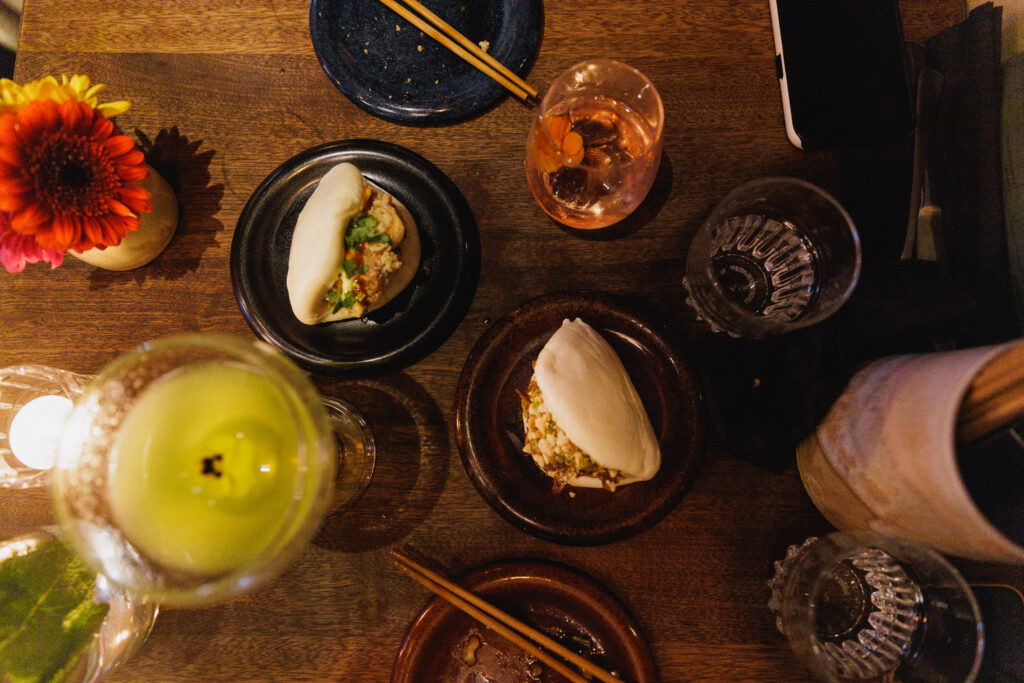 To wrap up the meal we were persuaded with another one of the specials; the sirloin steak rice bowl with a soy cured egg yolk. This is reason enough to get a table booking in ASAP- they change the special every few weeks and you don't want to miss this one. Mouthfuls of creamy yolk with equally unctuous steak plus a punchy ginger dressing really got us going. We expect that it will do the same for you.
Daddy Bao is a Tooting favourite for a reason, and their £10 cocktail and bao offer is the perfect little treat to get you started. But let us emphasise the 'started' bit. You're going to be ordering a lot more than just one bao and one cocktail and that is fine and to be expected. Roll with it and roll out of there.
---