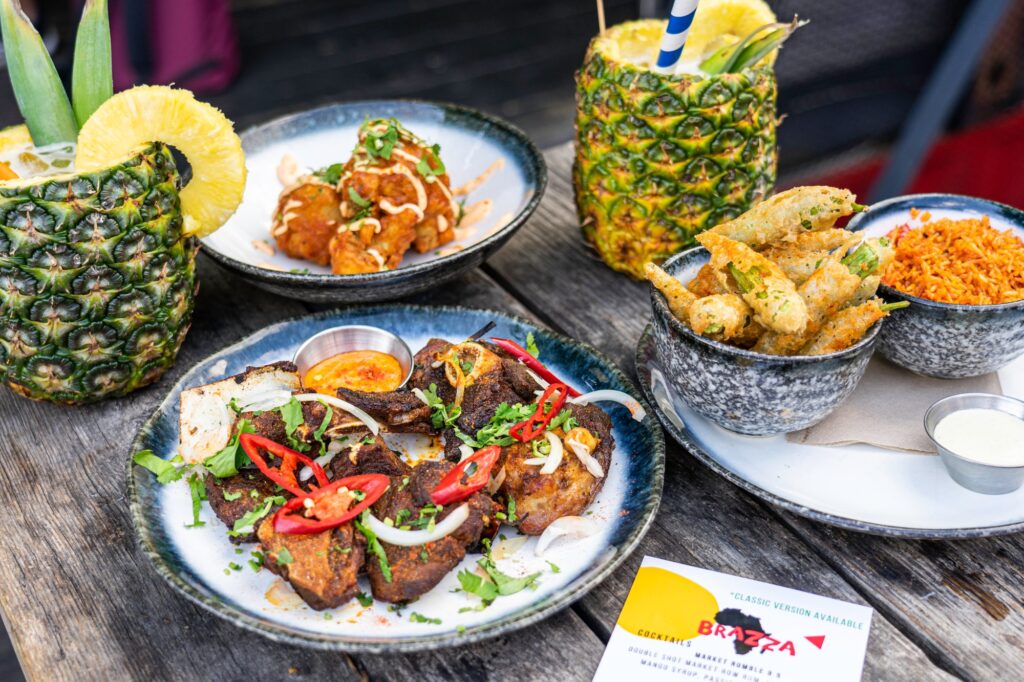 Brazza is a West and Central African eatery and cocktail bar up on the top floor of Pop Brixton, where they've been for almost a year. Inspired by Congolese food and culture Brazza is a family run, female owned, afro-fusion celebration of all things loud, colourful and delicious.
We were excited to head down to try some of their fusion dishes and experience a bit of the Brazza atmosphere. And there certainly was an atmosphere. Immediately we felt welcomed into their buzzy space, and the warmth from the staff continued throughout the entire service (which happened to be excellent). We were intrigued to tuck into a menu of many items we'd not seen before, and on suggestion from the staff we went for the bestselling Ntaba, a traditional Congolese grilled goat which is finished on charcoal to give it even more flavour.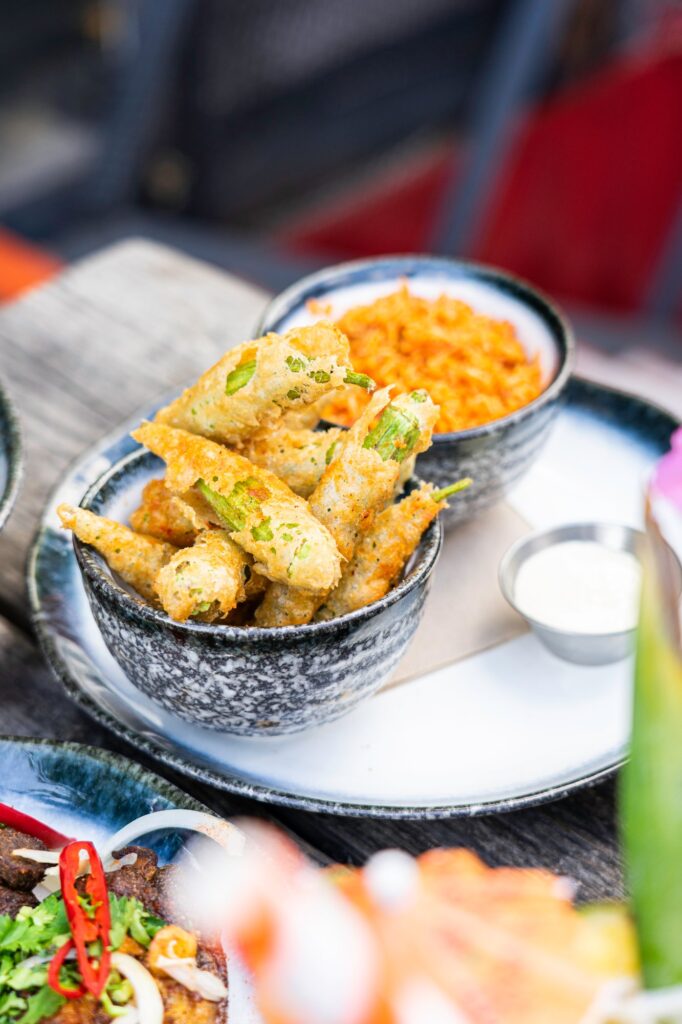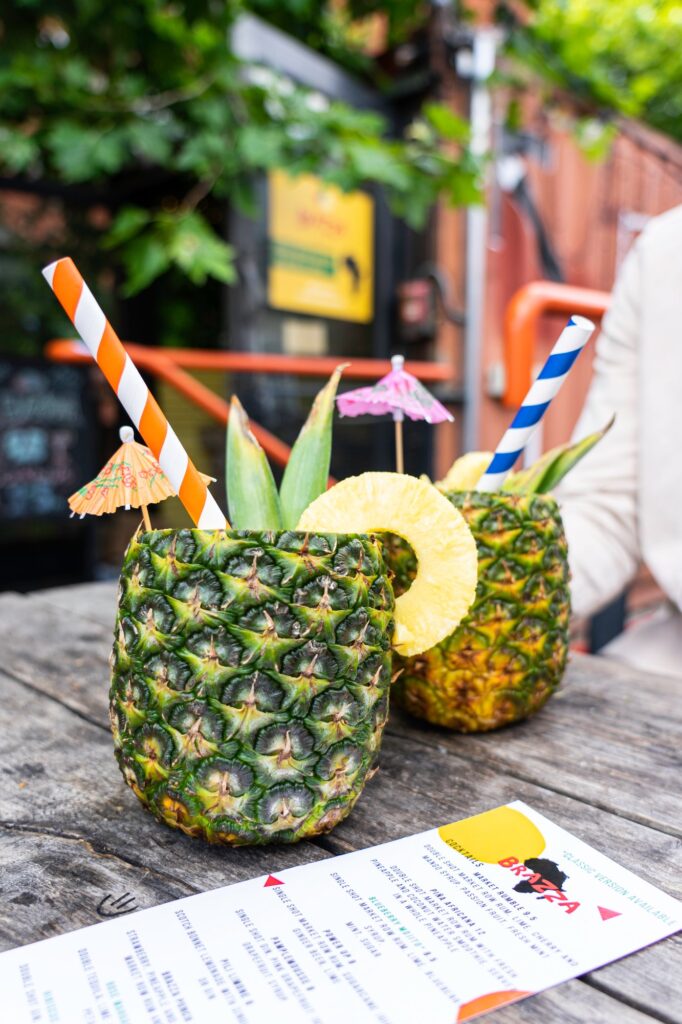 We can see why this is a favourite- the meat was tender on the bone and the accompanying hot sauce to dip the meat into manages to be spicy and creamy all at the same time. Jollof rice, cauliflower wings and tempura okra also joined the party and we were so impressed. The okra was perfectly crunchy with non of the dreaded slime, and the jollof was a moorish side that we couldn't help but polish off. We loved the bbq wing sauce which is infused with Congolese pili pili hot sauce that coated the cauliflower- vegans and meat eaters alike will fall in love with this one! We are desperate to go back and try out the Moambé palm nut stew- served with lobster tail it has been on the menu since the restaurants inception and has earned it's place easily in the hearts of its eaters.
To drink we couldn't resist some of their cocktails. Shaken with homemade juices and syrups, they were as fresh and flavourful as the food. We tried the Piña Africana, the perfect antidote to the spicy food and packed a strong alcoholic punch too. They've got a great happy hour from 5-8pm on weekdays, where you can grab one of their mighty cocktails for a steal at £5! We are looking forward to making our way through the menu…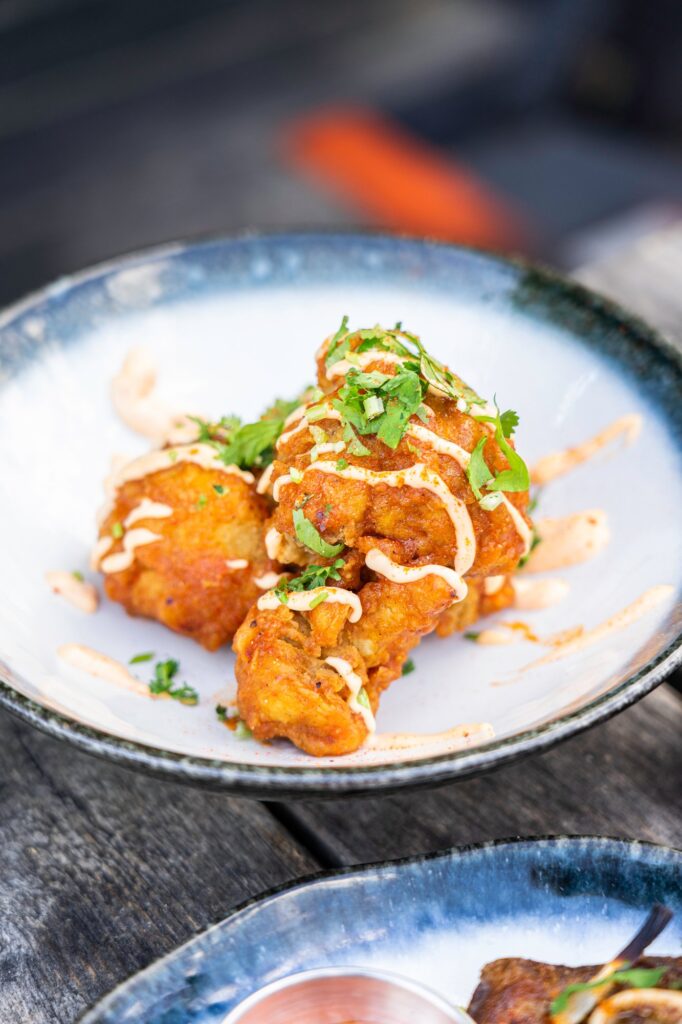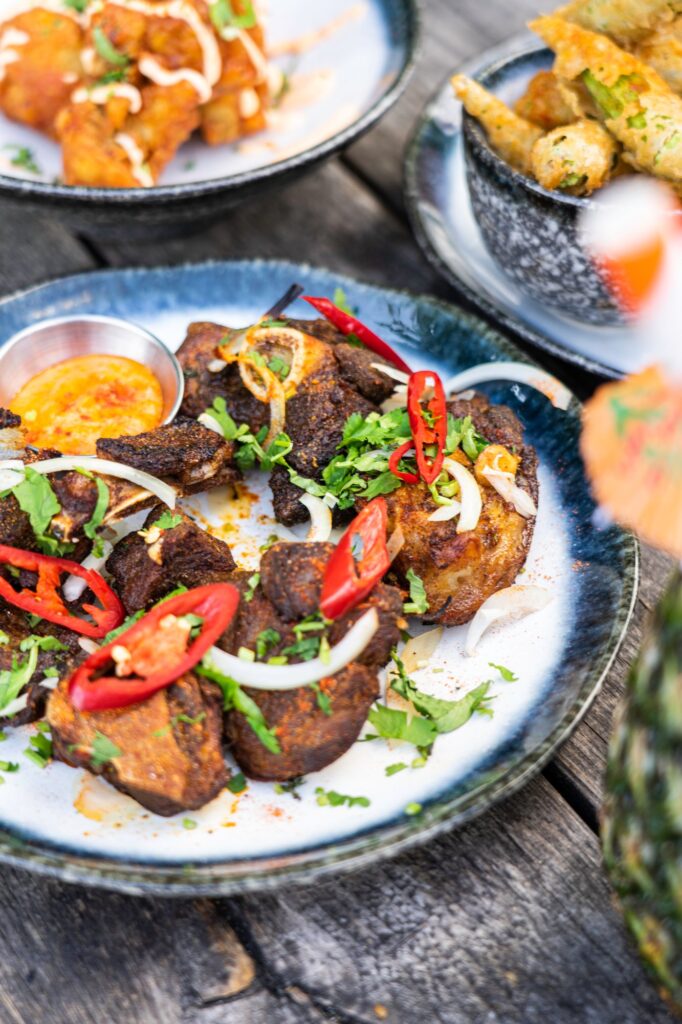 From everything you've just heard, we are sure you won't be surprised to know that they love a get together. They are big on events, so make sure to keep unto date with their IG page so you don't miss out on the pub quizzes, brunch parties or the afrobeats celebration on the 23rd July for their 1st birthday.
We felt it was best to finish with a final word from the owner, who wrapped up Brazza so expertly. "We want customers to know that Congolese culture is all about fun, excess and being a little bit over the top! So, get dressed up for no reason grab a couple of friends and try a few different dishes and drinks."
Sounds good to us.
---