Moto Priestman, Okan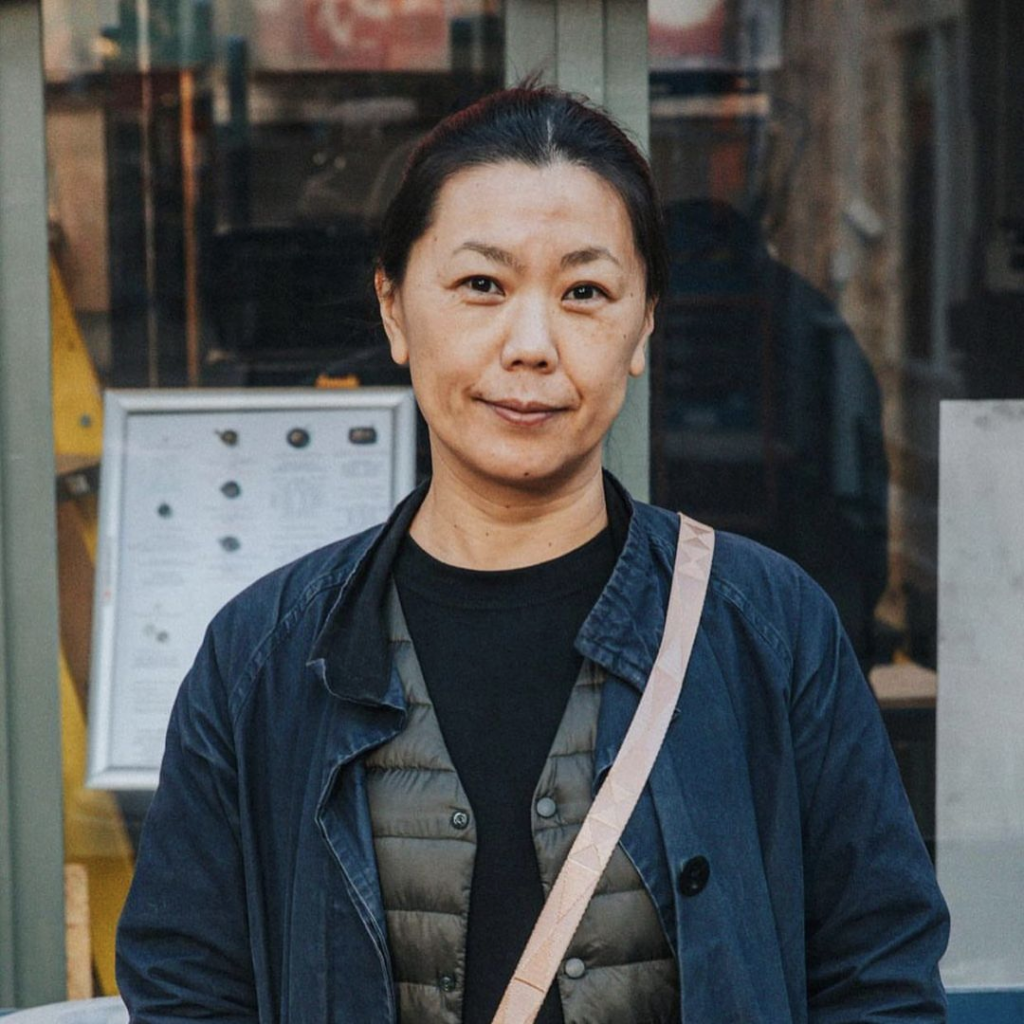 I am woman. I am from Osaka. I am foreigner. I don't have fluent English. I can add more I have so many disadvantages. I thought those are all difficult to do business 25 years ago in London. BUT Brixton told me I can do anything if I do and wish strongly what I believe. OKAN grow me. My boys (18 and 16) are still teaching me lots. I've met so many nice kind people through OKAN. I am super happy!
And still keep going and growing.
---
Santeni Lee-Brown, Dinner at Sans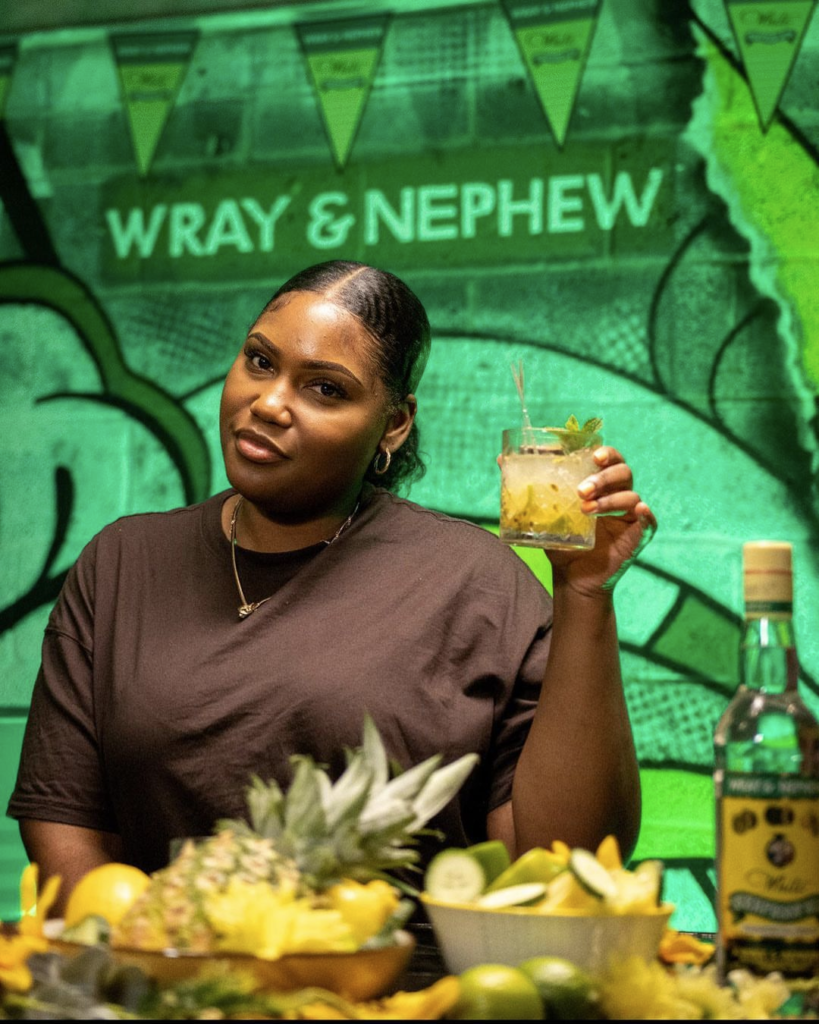 What it is like running a business in Brixton?
Running a business in Brixton is a lot different to what I had imagined, moving the business to an area that I wasn't particularly familiar with was a risk. However it has had a huge positive impact on the business. Brixton is a new growing social area, and I've had the opportunity to create my own little community of local regulars who are constantly promoting the business. There are so many local small businesses around, the Liquor Club being one of our favourites and always willing to help us out.
What have been your greatest achievements/ highlights since beginning?
Getting our first location has been one of my biggest highlights. Opening in May with next to no experience of running a restaurant and then doubling our sales target two months in has been a massive achievement. Expanding the business and working with major brands/ Companies/ Musicians like DLT, Sony, Warner Bros, Vamp, Channel 4, Paq, 0207 Def Jam, Stormzy, Tiana Major9, Leigh-Anne Pinnock & many more in such a short space of establishing the business has been a major achievement.
A piece of advice that has helped you?
Stay consistent. It sounds very cliché but there's so much power in continuing, even when you don't feel like you can. Being consistent builds character. There are a lot of highs and lows, but it just takes one great opportunity to put you in a whole different space!
---
Melanie Brown, Sami Harvey and Renáta Hevesi-Temblett, The Laundry Brixton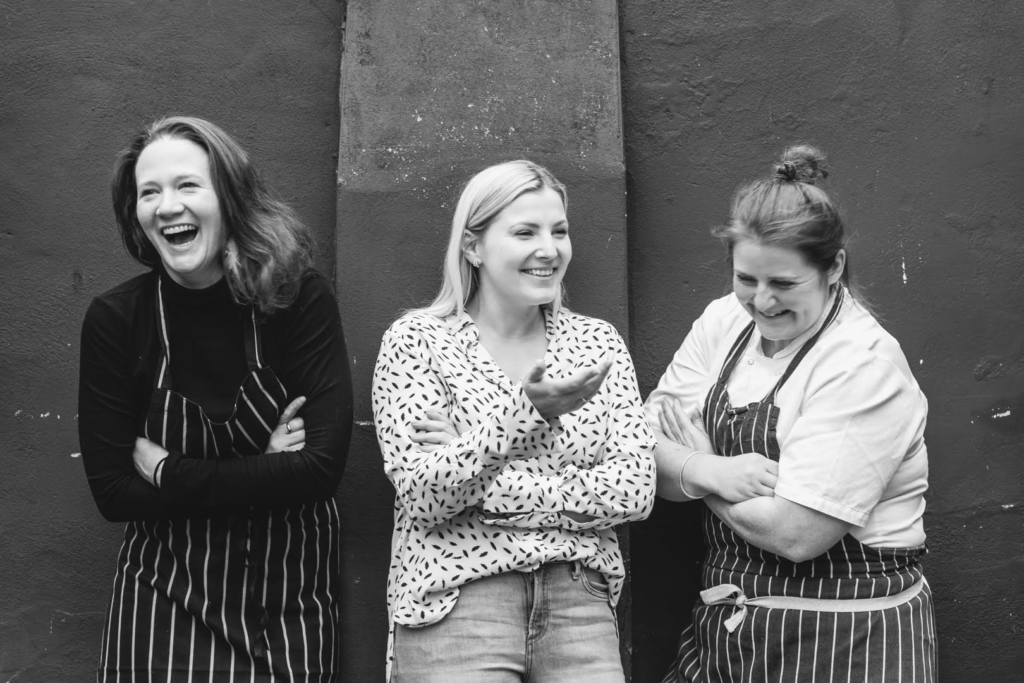 Proud To be one of the few hospitality businesses in Brixton led by three courageous female warriors. Since inception Melanie, Sami and Renáta have successfully managed to entwine their antipodean backgrounds with the epitome of an all day neighbourhood eatery, cafe, wine bar and cocktail haven. Open seven days and from 9am Mon-Fri (10am Sat and Sun) these women don't stop – breakfast, brunch, lunch and dinner AND two of the sexiest private dining rooms you'll find on Coldharbour Lane – The Laundry Restaurant has a banging terrace perfect for sundowners everyday of the week (their signature Cucumber Margarita is just exceptional). Throughout all the challenges over the last 3 years, their philosophy has never changed. Traditional cooking with New World creativity and flair, a simple philosophy of genuine, honest food merged with welcoming hospitality all curated in a building steeped in history and grace. These women are a force to be reckoned with when it comes to one of Brixton's best food and beverage operations…
---
Simone Ogunbunmi, Haus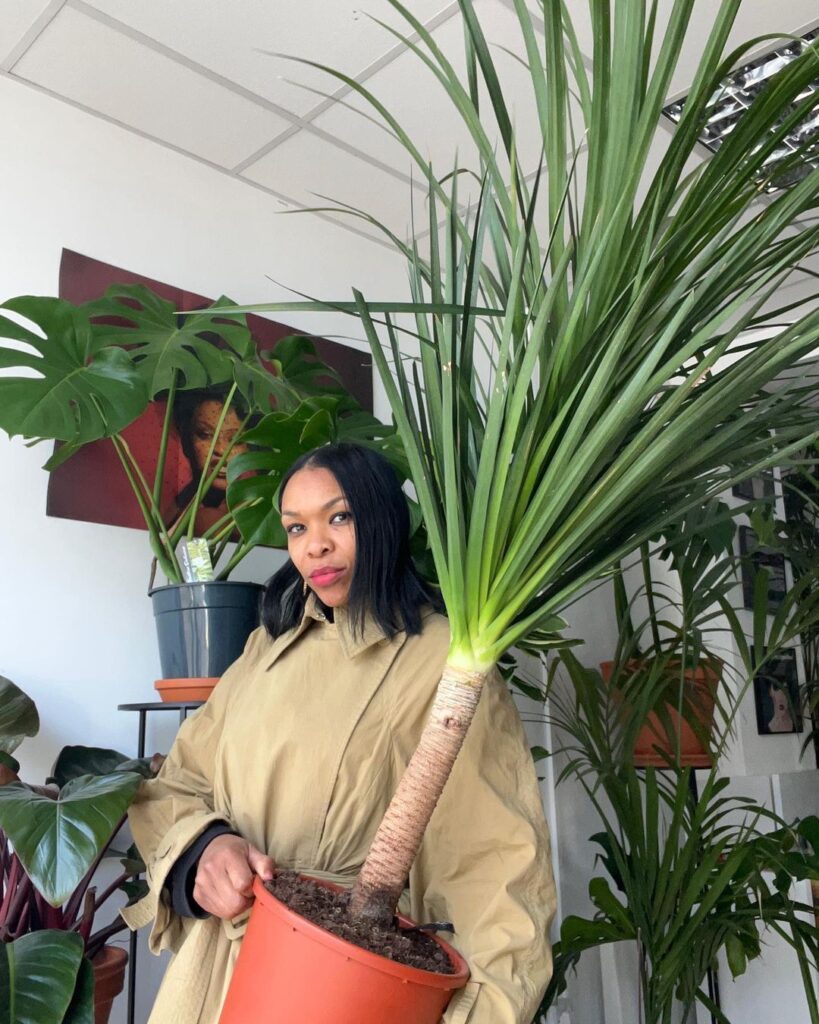 If I can start a business, anyone can. All the odds were against me. I built my brand by leading with kindness and the rest followed. Running a business in Brixton feels hyper-local and international at the same time and I love it.
Everyone feels welcome at haus, from diners at the chicken shop, models, OAPs, reformed gangsters on their step 9, lawmakers to LA superstars. My haus is your haus.
---
Anya & Bex, Brixton Life Drawing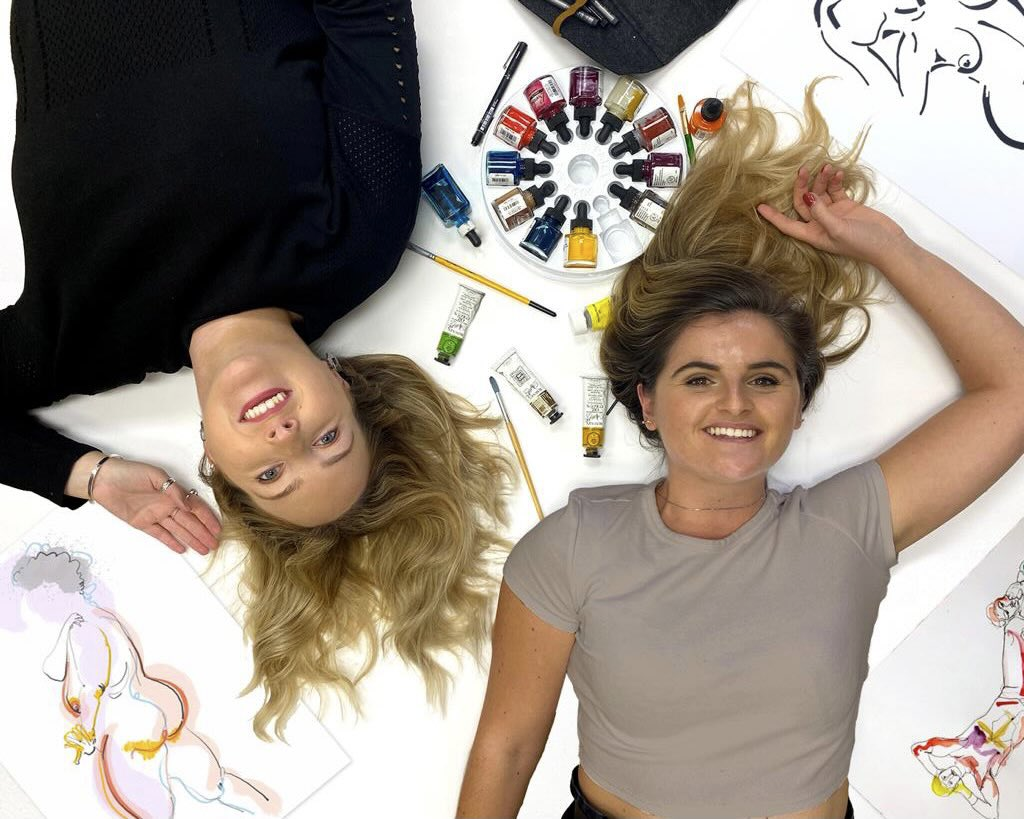 What it is like running a business in Brixton?
Running Brixton Life Drawing feels like such a wonderful community within Brixton. We have met so many incredible and inspiring people along the way and are lucky to have the same faces return each week. Brixton is such a diverse, exciting and vibrant community and we love embracing that and bringing people together in a creative and fun space. We have been so well supported- whether it be teaming up with local businesses for giveaways (Stems and Wilder/Brixton Wine Club etc…) or just having local people join us through word of mouth- there really is no place like Brixton.
What are your biggest achievements in running your business?
There are so many things we are proud of and so many surreal/incredible experiences (such as takeovers of the Natural History Museum, being in the national papers and on BBC Radio) but I think our BIGGEST achievement has to be 'lockdown' life drawing. The whole world suddenly changed- and we had to as well. It was a case of having to find a way to adapt and within a few days, we had moved from running classes with cheese/wine and people in Brixton to online, behind a screen and learning how to use Zoom! We changed our format and made the classes pay-what-you-can and initially, we were donating 100% of the money we raised to local charities- Brixton Soup Kitchen, Compliments of the House and South London Cares (to name a few).
We drew in drawers in the thousands, had to upgrade our Zoom membership to host the hundreds of people who were attending our classes and raised thousands of pounds for charity. It was incredibly moving having people message us letting us know that our classes were the highlight of their week/month/lockdown. We were able to unite families who were separated due to the pandemic and allow them to enjoy an experience together. It was really special and unforgettable and I think despite the wonderful opportunities it's opened up for us, that'll always remain our proudest achievement.
Any challenges you have had to overcome?
There have been plenty of challenges we have faced- thankfully we have overcome them all and can laugh about them now (well most of them!). The joy of running this venture together is that there is always someone there to experience the problems with you, to help think of solutions and to bounce ideas off on how to resolve things. We always think that experiencing the challenges makes the good moments a whole lot sweeter.
A piece of advice that has helped you?
The main advice we could give is just go for it. We had set up our venture within a couple of days after thinking it up- it's all about being proactive, giving it your all and thinking of exciting and innovative ways to make things take off.
Describe Womanhood in 3 words.
Empowering, a privilege and limitless.
---
Marielena Morra, The Beauty Lounge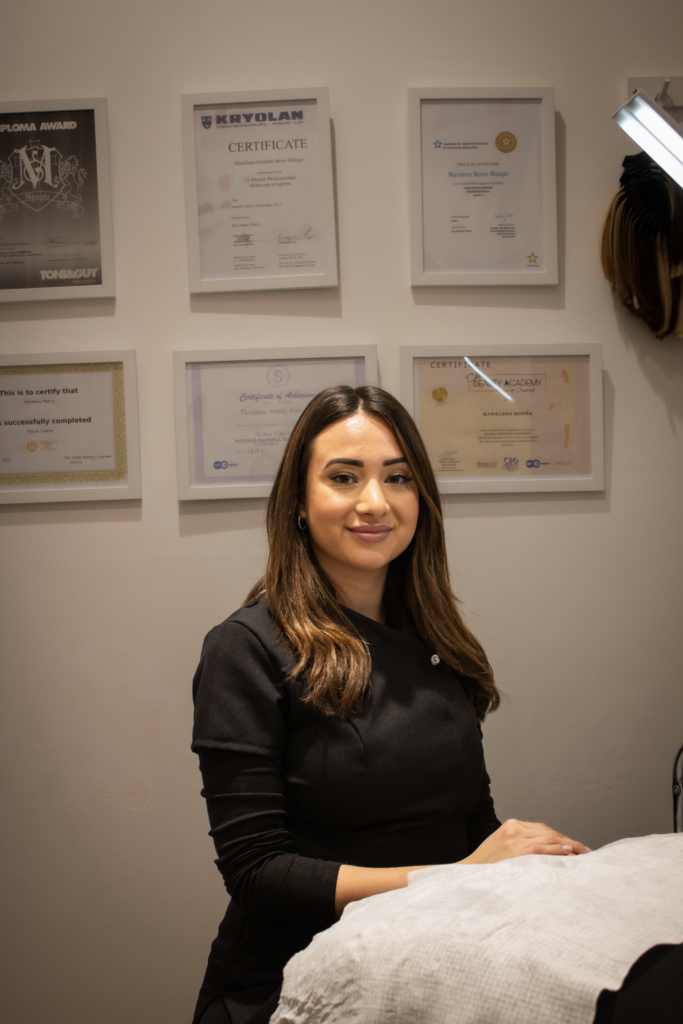 What it is like running a business in Brixton?
Running a business in Brixton is very vibrant and fun, you never know who is going to walk through the door. Meeting people form different cultures and background is what I enjoy the most about Brixton.
What have been your greatest achievements since beginning?
My greatest achievement was adding more services and treatment to accommodate every single client. Being open Monday – Sunday opens the doors to everyone's timetable.
A piece of advice that has helped you?
For anyone wanting to open up their business, pick something you truly have a passion for, that you know you would not give up on chasing even when an obstacle comes your way.
---
Louisa Payne, Brixton Wine Club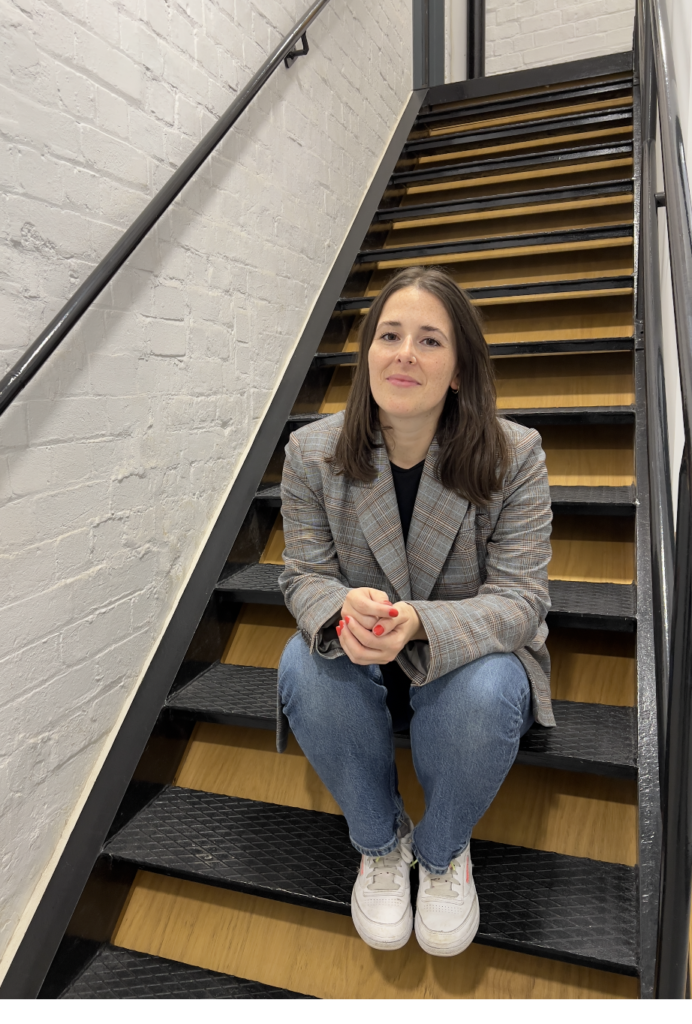 What is it like running a business in Brixton?
It's a bit of a cliché to say that Brixton is a melting pot, but it really is! Since starting Brixton Wine Club, I've connected with many other Brixton-based businesses and built an amazing network. There's such a strong focus on food and drinks here and it's exciting to be a small part of it.
What have been your greatest achievements since beginning?
Without a doubt, being listing in 'top wine subscription' lists is the ultimate highlight. Especially the Vogue piece, that was so unexpected! The business started from small beginnings in my flat so seeing the business alongside well-established, household names in wine is always a 'pinch-me' moment. Presenting the business to the then Prince of Wales, now King Charles was also a pretty good day at the office.
Any challenges that you have had to overcome?
Which to choose, there have been so many! I've realised that running a business is basically about learning how to spin plates. There will always be more challenges and obstacles coming your way.
A piece of advice that has helped you?
Eat the frog. The 'frog' is that thing that's been on your to-do list for ages that you're scared to do. If you tackle your frogs first thing in the morning, the rest of the day will feel much more achievable.
---
Jenine Baptiste, Baptiste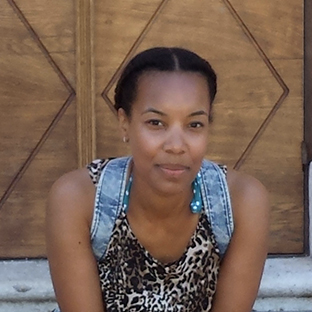 What it is like running a business in Brixton?
Brixton is a great place to run a business. There is a great community and network of fellow entrepreneurs to connect with. Brixton is full of inspiration and also home to a lot of businesses that have gone on to expand nationally and internationally. Brixton also has a lot of resources for starting and sustaining a small business, from workshops and funding opportunities to workspaces and retail units.
What are your biggest achievements in running your business?
One of my biggest achievements is launching my business. It takes a lot of time, courage and product development to start a fashion brand. The other achievement that I am proud of is winning the RSA Design Directions award. It feels great to be recognised for your talent and passion.
Any challenges you have had to overcome?
I have had to overcome many challenges, the most frustrating ones are having samples not come back the way I want them to and suppliers not being able to create my vision. I've just had to keep going until I found someone that could deliver. There is also a balance between wanting everything to be exactly as I imagined it from the beginning and developing and improving as I go along.
A piece of advice that has helped you?
One piece of advice I would give to an aspiring entrepreneur is to just start. Your talent and passion will make way for you and its amazing what doors and opportunities will open up when you put yourself out there. Also, be prepared that challenges and setbacks are part of the journey and led to more success.
---
April Jackson, Wood & Water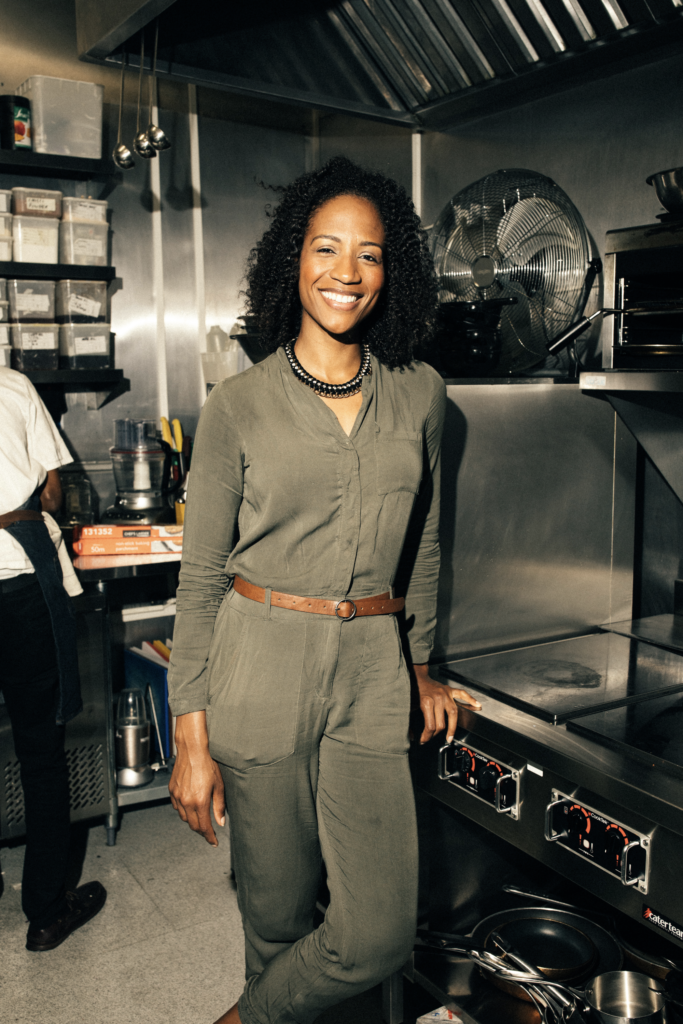 What it is like running a business in Brixton?
Brixton is one of the few places in London where I feel a strong sense of community and it is one of the reasons I love operating my business here. On the other hand, it can be quite difficult dealing with some of the local regulars who constantly threaten you and throw glass bottles at your premises.
Any challenges you have had to overcome?
One of my first challenges occurred when squatters broke into my site whilst I was renovating and the police refused to help me. My alcohol licence application that described my Jamaican inspired concept was initially denied, until I requested a meeting and was asked by the police representative "where are you actually from because you speak properly" and told that "it was actually refreshing to meet you because I thought you were going to come here and be hard core." The list goes on and on.
A piece of advice that has helped you?
When I started Three Little Birds, I had zero experience in hospitality and asked my dad "what happens if I fail?" He told me that if I failed then he and I would figure it out. My dad giving me permission to fail gave me the freedom to pursue my goals. My advice to aspiring entrepreneurs is to give yourself permission to fail and also if you give yourself no other option other than to realise your dreams, you will always surprise yourself and make magic happen.
---
Natasha Pencil, Black Farmers Market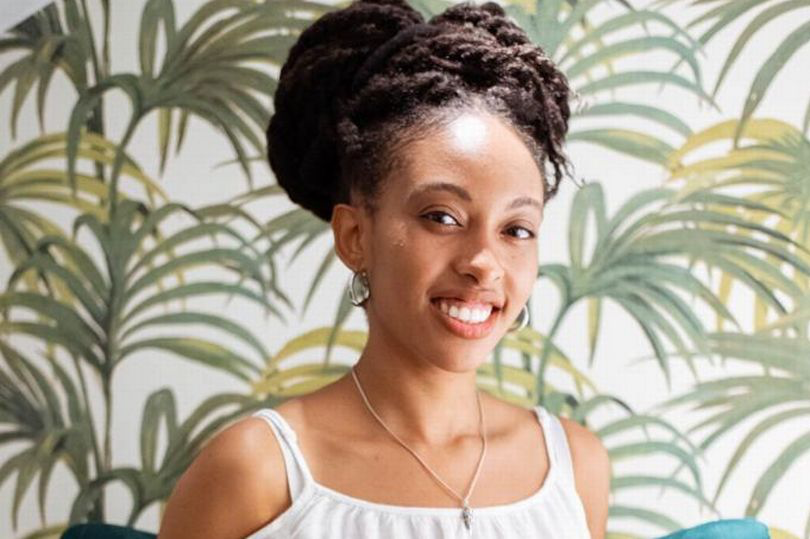 My name is Natasha and I am the director of Taino and the Black farmers market UK. I started my Caribbean condiments business because I wanted to have a product that everyone could enjoy despite food intolerances, allergies or dietary needs such as being vegan. I wanted to create something that allowed for inclusive eating experiences where everyone was welcome at the table to enjoy delicious meals together.
I created a range of condiments based on my favourite flavours and food combinations that were inspired by recipes from across the Caribbean. I named the business Taino because I wanted it to honour some of the native Amerindian people of the Caribbean who are not recognised for cultivating the foods we know and love today. I believe that it's our duty to make sure that their stories aren't forgotten and their legacy isn't erased. And it was whilst I was selling my condiments at the farmers market on Brixton station road that I came up with the idea for the Black farmers market. Every week there were less traders and customers coming to the market so I thought why not invite Black growers down as a way to revitalise the space. Many had complained about a lack of access to markets and spaces where they could sell to the public so this was a way of creating those opportunities.
The pilot event was a huge success and it was beautiful for the community to meet with, talk to and buy cultural foods that are locally grown from people who look like them. Our growers are proud environmentalists who aim to grow locally and sustainably so it is also our mission to use this platform to address land injustice, health inequalities and the disconnect from nature that many in our community experience. So we are excited to announce that we are coming back to Brixton station road this summer so please follow us on social media for updates!
---
Jackie Mckinson, Aries Bakehouse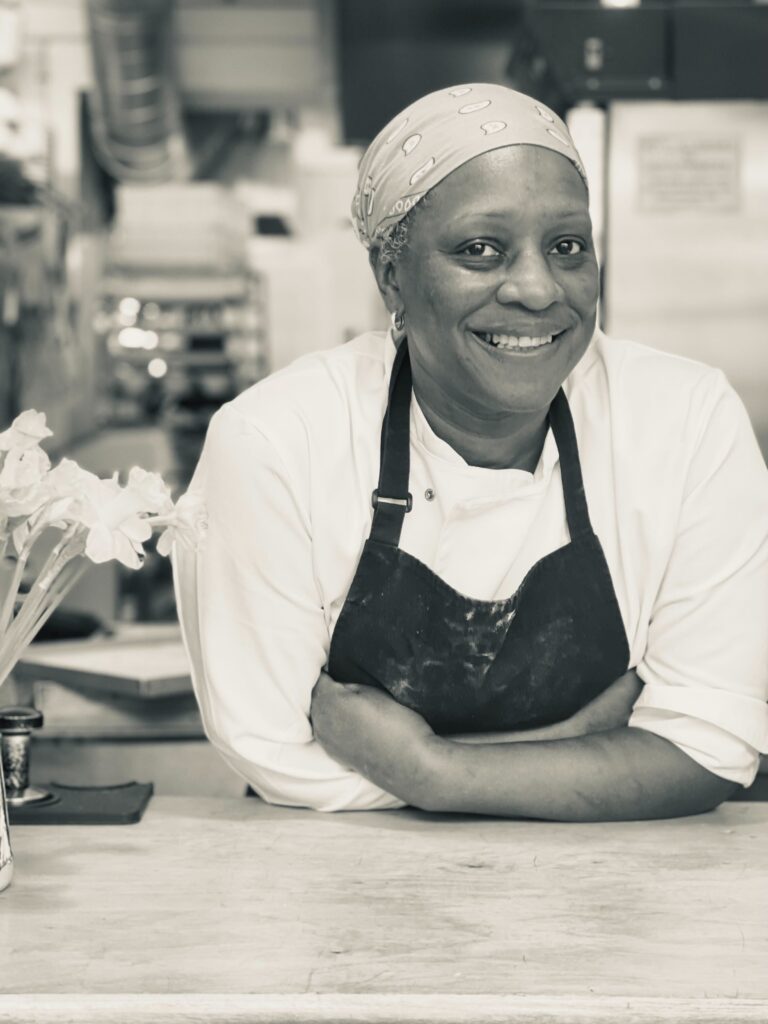 Having spent years baking prior to launching Aries Bakehouse it felt incredibly special to bring my passion back to my home of Brixton, opening the Bakehouse on the site that used to be my Mum's newsagent in the 80's. I am self taught and it brings me so much joy to be able to share my knowledge and love for baking with those around me. We are constantly developing new ideas together which we are always so excited to share with our customers.
I am very proud that the Bakehouse is female founded, female led and we now have an all female baking team.
---
Anita Thorpe, Diverse Gifts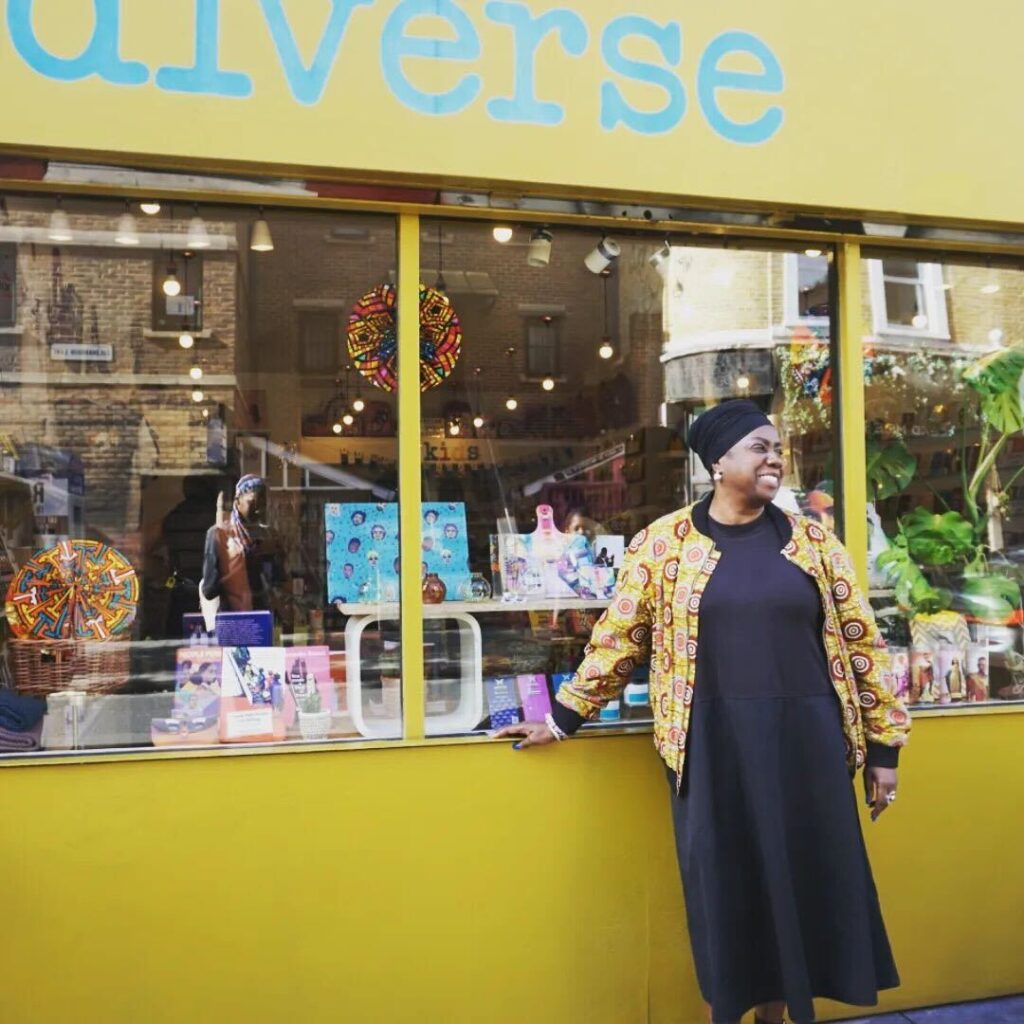 As a woman in business, much of my achievement comes from other women believing in me, encouraging me, and supporting me. For that, I will always be grateful.
One of my favourite sayings is 'We rise by lifting others'. For me, that means using the skills, knowledge and experience I've gained from almost 25 years in business to keep the gate open for other women to come through and succeed as entrepreneurs; particularly Black women who – while being one of the fastest growing groups of start ups – often don't get access to similar investment and business opportunities as their White counterparts.
IWD celebrates women but also reminds us that there is still work to do. We are all links in a chain, and women's unity is strength.
---