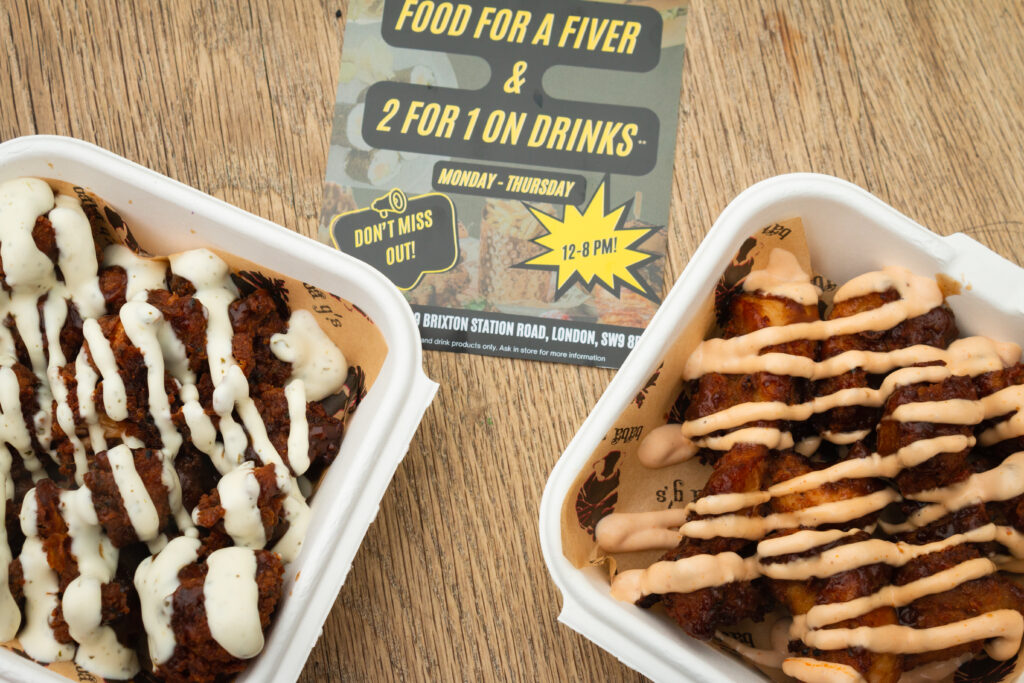 This one is technically a Pop Brixton-wide deal and encompasses many of their vendors. Zs Northern Ghanian Cuisine, Seekh stop, Share a Slice and Baba G's are just some of the food pop-ups taking part in this weekly deal. Head down during the week (between Mondays and Thursdays 12pm-8pm) and you can get selected dishes from selected eateries for just a fiver! AND 2-4-1 on drinks! Now there's a mid-week pick-me-up if ever we've seen.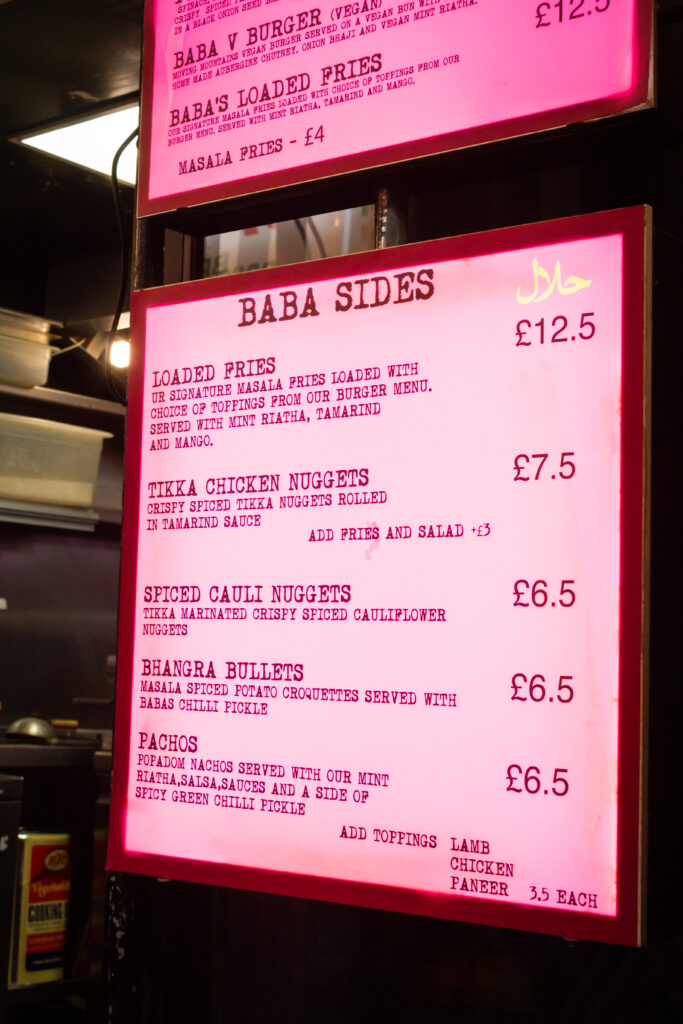 We were extremely tempted to try out all of the vendors, but decided to keep it just to Baba G's (this time). We got some really tasty bites. We went for the tikka chicken nuggets and the veg friendly version of the spiced cauli nuggets. Each was nicely spiced and balanced well, though the classic chicken number might have just stolen the show for us this time. You can't beat that tangy tamarind sauce they come smothered in! But both dishes were crispy, light and cooked to perfection and for £5 we will absolutely be returning. Ok, maybe not the most balanced meal but the beauty is that you can mix and match the vendors and pick up something a little greener elsewhere. Dinner is sorted.
Keep your eye out on our other pages for more BUDGET BITES.
---