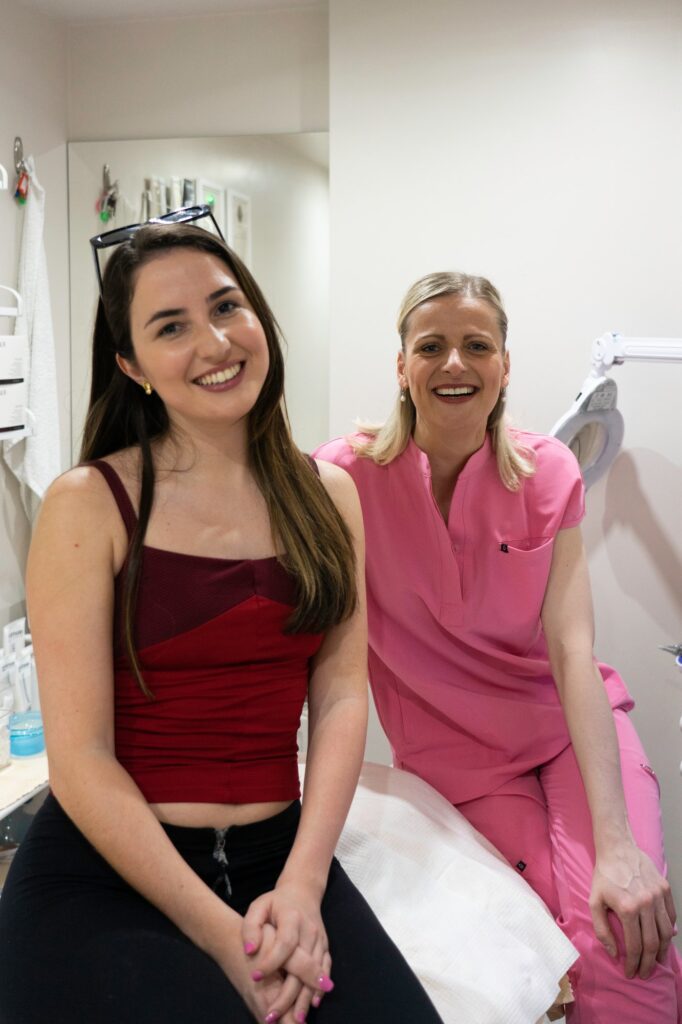 If you've not heard of sugaring yet, then we were in the same boat. On the hunt for some hair removal that wasn't going to irritate our skin like conventional waxing can do, we stumbled across 'sugaring'. It's a method of removal that uses a paste made up of white sugars and water (and that's literally it… you can eat it it's so natural). The thick paste is then applied at body temperature against the grain and then pulled in the same direction as hair growth.
We headed to Judi, who has her studio inside Clapham Hair & Beauty on the High Street, to try it out. Honestly, we weren't sure what to expect with this one. The first thing we noticed was that Judith is clearly a professional. She has 15 years in the industry and we felt like we were in very capable hands. The consultation and aftercare were both thorough and she really made us feel comfortable. Plus her room in the basement is so pretty! You'll feel right at home in no time.

And yes, hair removal is usually uncomfortable, especially if you're used to waxing. But much to our surprise, this, though not totally pain free, was much more comfortable. It was nice not to be confronted with hot wax (which is always a shock) and meant there was a lot less initial redness too. The results were fantastic. The application and removal process reduces the number of in-grown hairs and the natural paste meant that we came away with very little irritation. We were bare-leg ready straight away!
We were so impressed with Judith's skills and enjoyed hearing her talk with such passion about the method: "…sugaring is certainly a craft that you have to learn, study and practice profoundly in order to become a sugaring expert and / or professional sugadora"… And we could really sense her level of expertise in our appointment. It was quick, easy and as painless as possible.

It's not just sugaring that Judith does in her salon. She's also a massage therapist, back facials (she'll do vajacials for existing clients) and will be adding microneedling, dermaplaning and mesotherapy later this summer. Visit for the sugaring, the expertise and the fantastic results.
---