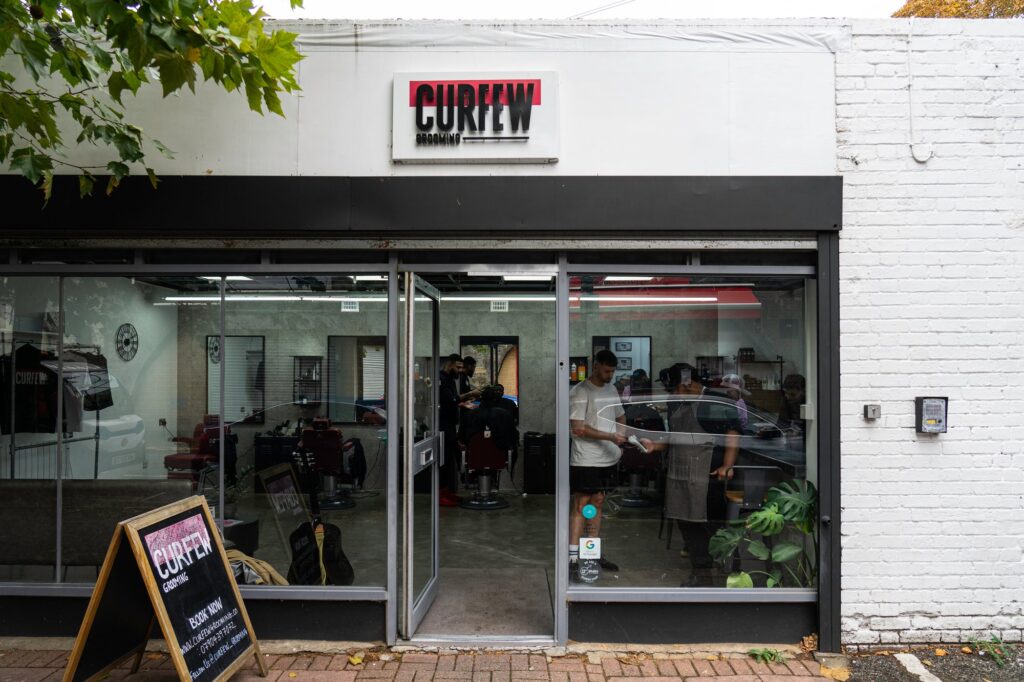 Men, you've probably been there. You sneak out of your Zoom meeting 5 mins early to get to the barber before the WFH lunchtime rush hits- only to be faced with a group of other hairy blokes wanting a trim too. 2 hours later, you've said 3 words to a man brandishing a razor and you're rushing back to your desk feeling flustered and with a pretty average 'short-back-and-sides'. But imagine if it didn't have to be that way. Well, it doesn't. That's where Curfew Grooming comes in.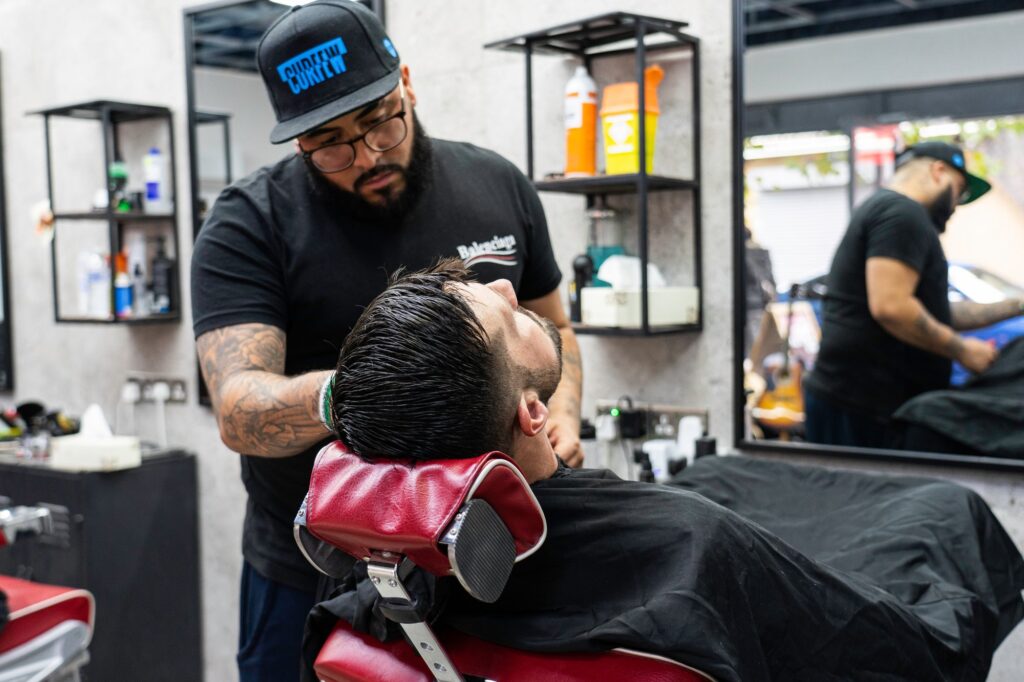 When we visited their Brixton barber shop (they have another in Hackney Wick and are also the resident barbers over at Soho House) we were immediately greeted with an incredible vibe. All of the barbers were keen to say hi and make us feel comfortable. After being offered a coffee we had a proper consultation about what we wanted to do with our look. Our barber was knowledgeable, wanting to know about our past cutting experiences, and talked us through how to keep our hair looking fresh after the cut.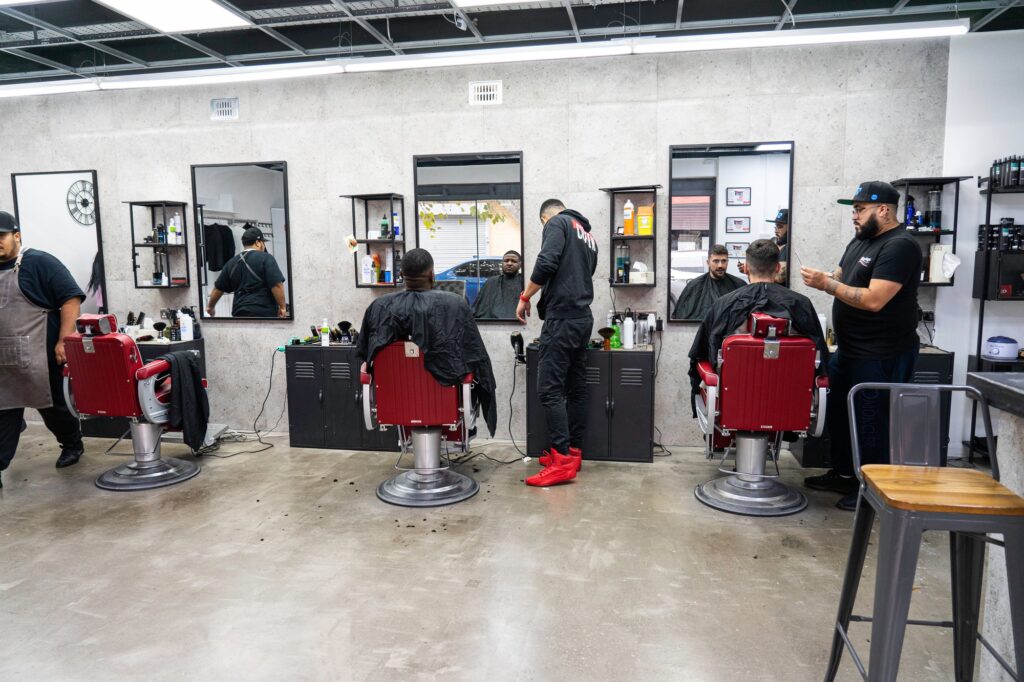 The treatment itself was great; hot towels and beard trimming came alongside the haircut and we were constantly chatting and being checked in on. We don't know about you but in the anonymous world of haircutting this kind of treatment can feel extremely rare. These appointments can be booked online too. They don't do walk-ins, so all you need to do is book your slot in advance and when you rock up, you know you'll be getting your cut sorted then and there. Want a membership option to save some pennies? They do that too. No more 2 hours queues. Revolutionary for busy city lives! As they say "you've got better things to do than wait".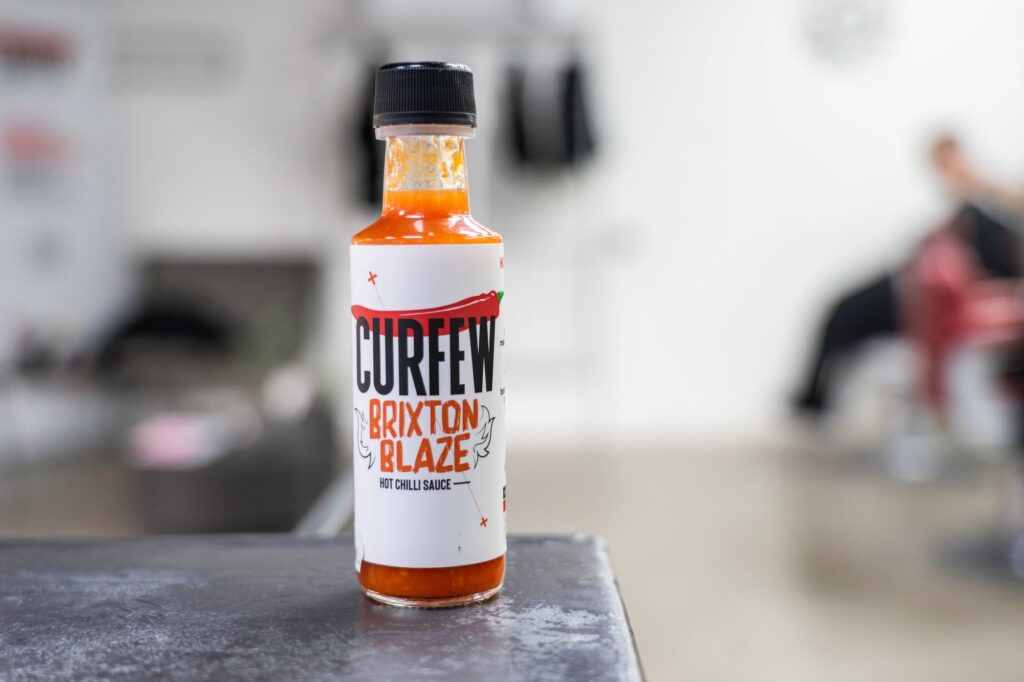 And Curfew Grooming don't just do the physical barbering differently. There's a lot more going on behind what you see from the outside. Knowing they have a huge opportunity for helping men to speak up if they are struggling during appointments, they have invested in becoming apart of the mental health community. They're all about creating a space where their clients feel as comfortable and as accepted as possible. Keep an eye out for a future collaboration with Pop Brixton along these lines. As well as this, they've got a swanky product collection and, oh yeah, they've collaborated with Lazy Scientist to create their own hot sauces too. Of course they have.
Curfew Grooming really isn't just an average barber. They're willing to go the extra mile for your hair… and your head.
---
Copyright - Unless otherwise stated all contents of this website are © 2022 - Octo Media Ltd - All Rights Reserved - Full details for the use of materials on this site can be found in the Terms & Conditions