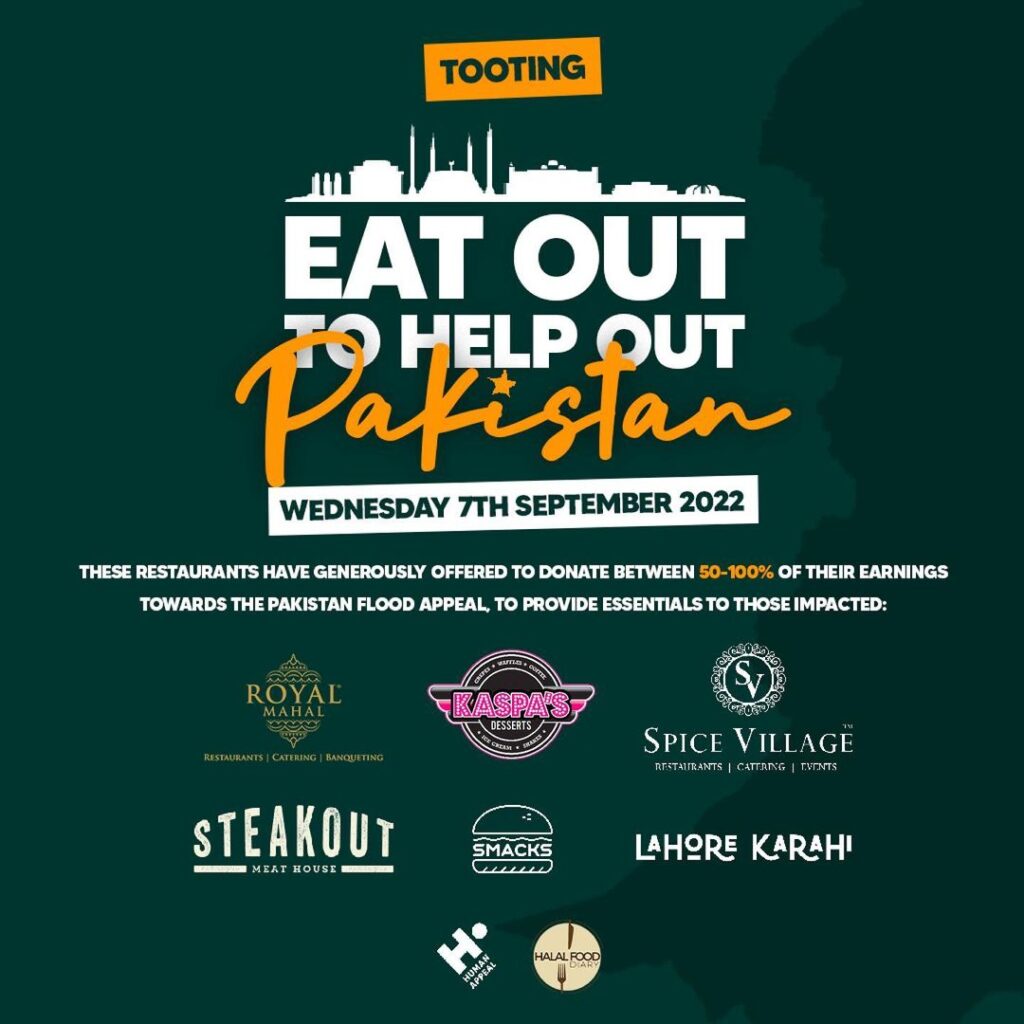 This Wednesday you can eat some really good food and do good too. As you've probably heard, Pakistan is suffering from the aftermaths of devastating floods which has left 1/3rd of the country under water and 6 million people in need of urgent help.
In recognition of this, 6 of Tooting's restaurants are donating between 50% and 100% of their profits to the Pakistan Flood Appeal, in partnership with Human Appeal and Halal Food Diary this Wednesday (7th September). If you're around the area we'd highly recommend getting behind this initiative- you'll get to eat out and help support Pakistan at a time where their citizens really need help. Here are the places to go:
@royalmahalgroup 
@kaspastooting 
@spicevillageofficial 
@steakouttooting 
@smackshamburgers 
@lahorekarahitooting
Enjoy your dinner, knowing that it's helping someone else. If you're not around but still want to donate, check out this link here.