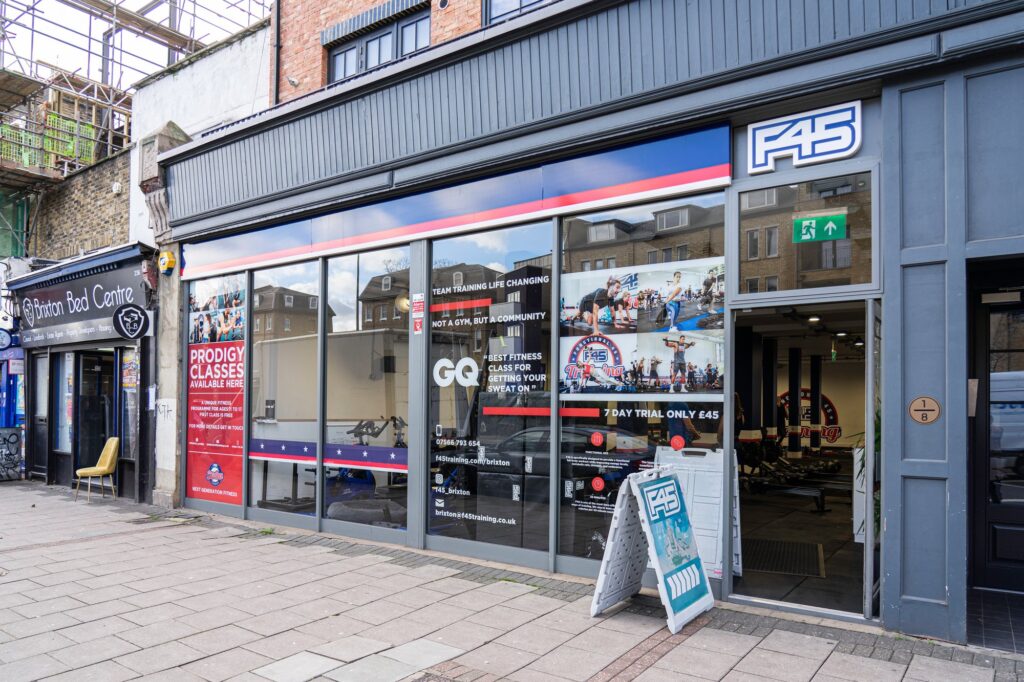 F45 has exploded. With 1,750 studios in 45 countries, this gym franchise has really captured the hearts (and bodies) of people across the globe with their schedule of daily changing classes.
F45 is a purely class based gym. But don't fret- with their clever programmes you'll never do the same workout twice and the week is split into cardio and resistence classes so you get a whole body conditioning across the week if you go regularly. They're designed so you'll build fitness and strength in a sustainable way, and the Level 3 PTs that take the classes are highly trained to look after you and reduce the chance of injury.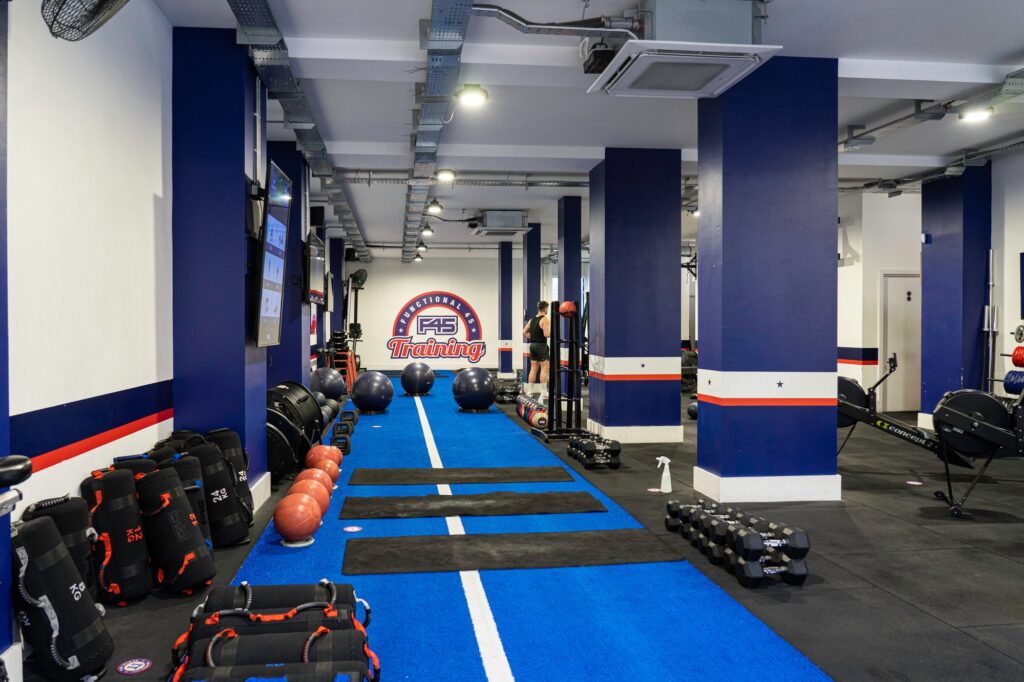 Brixton has its very own F45 which has been open for over 5 years. Under new management since 2020, Jed is the new manager and a vital part of the gym's community (which now has an impressive 300 members). And those 300 members are of all shapes, sizes and abilities. One of the things that F45 prides themselves on is being really inclusive; whatever experience, age and level you're at the classes can be adapted to make sure you get the most out of your workout. There's no 'gym bro' attitude in these gyms, they really are a friendly lot. They've also got up to 6 classes a day and open 7 days a week, so there is bound to be a time slot to suit your schedule too.
The day we headed down was a cardio day. The class was high intensity, fast-paced but most importantly incredibly endorphin-boosting. The coaching team are all super supportive and friendly, making it a really fun experience. You can tell they have fostered an authentic sense of community in their classes by the casual chatter between sets and the easy way that everyone moves about the studio. But they also clearly know what they are doing- they offered regressions to those who needed it and encouraged others to give a little more.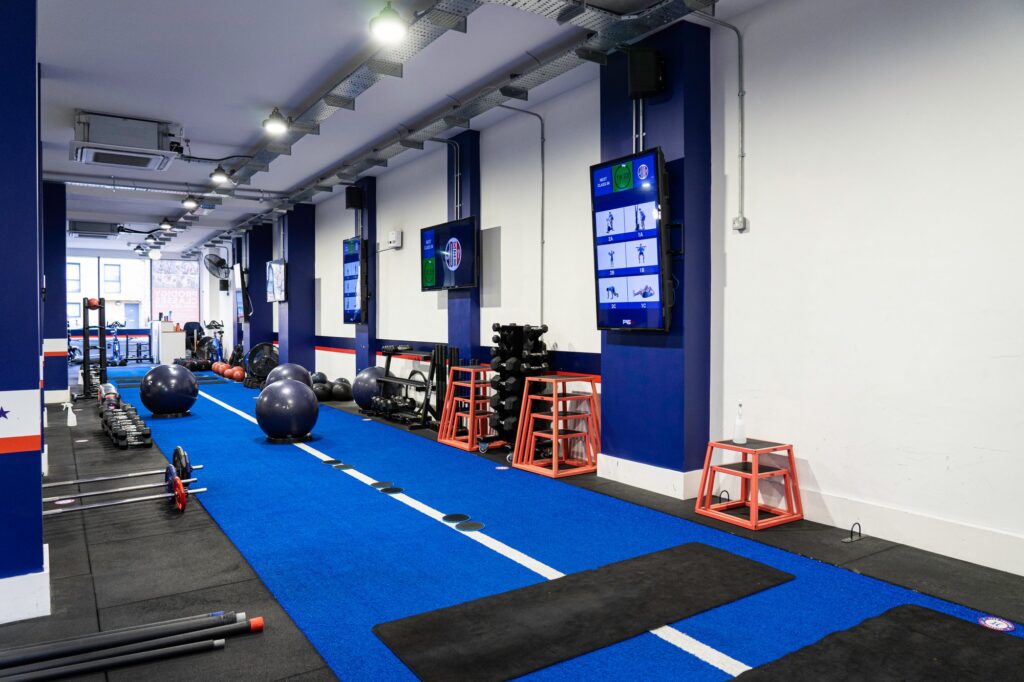 The community they've created is really socially active too. Away from the gym they've got lots of events happening over the year; Tough Mudder, Summer Social, PRIDE and 'epic parties'. We don't doubt that last one. Here's what the team said about the gym:
"F45 is 45 minutes of functional, fun, high intensity team training – we're all about working hard, having fun, and building our fitness alongside an amazing community of people."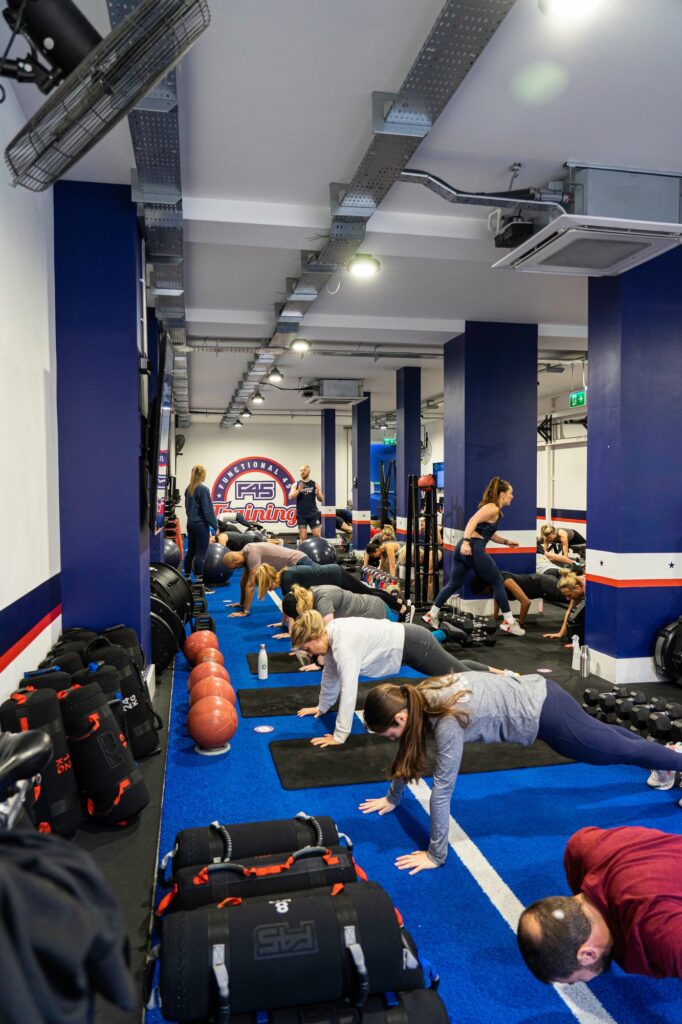 If you have not yet got started on those new years fitness goals, this is the perfect opportunity to jumpstart your workout regime. They've got an ongoing 7 class trial pack for £45, and if you mention @BestofBrixtonldn they'll give you an extra 10% off that. They've also offering £50 off their famous 6 week challenge which is about to start on the 23rd January, so get back on the gym bandwagon and get ready for the endorphins to hit.
We think you'll leave feeling like we did: motivated to go back to the next session. Not just for the workout, but for that tempting atmosphere too.
---