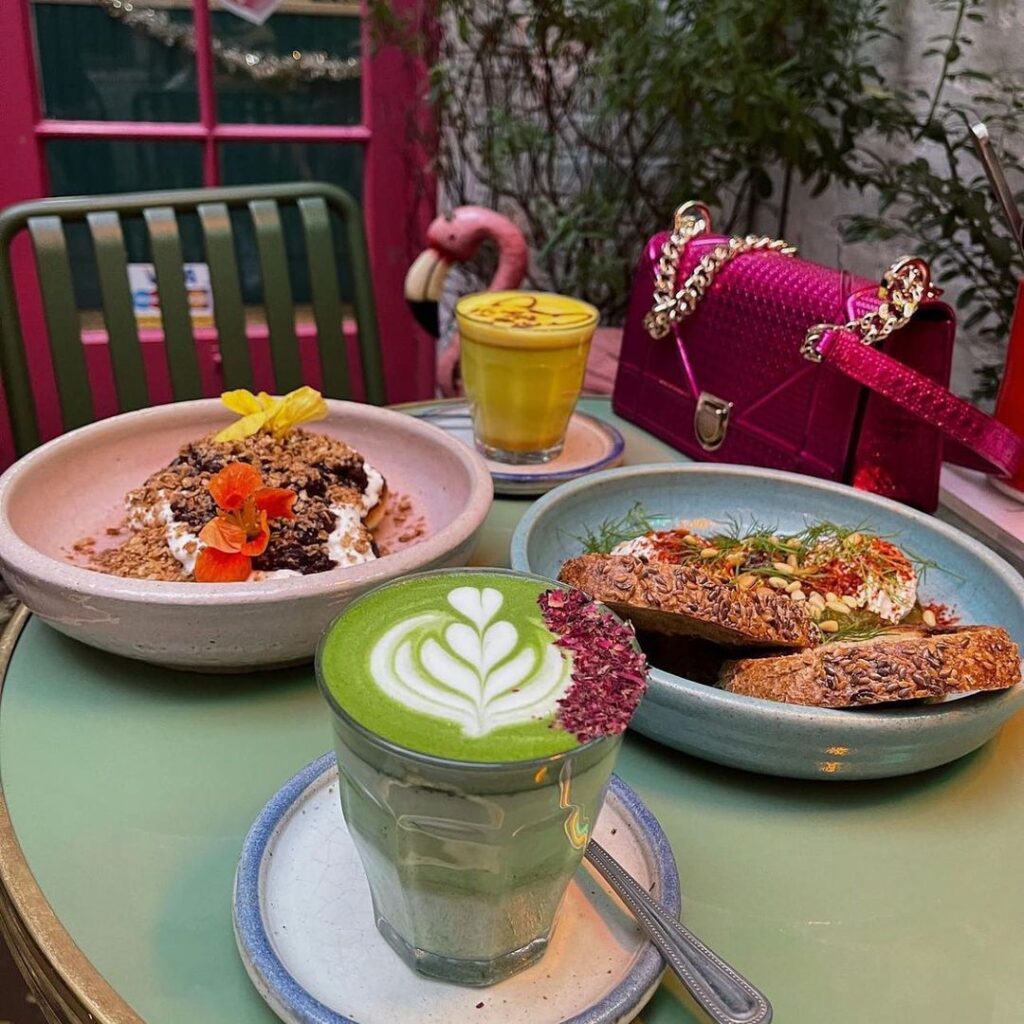 Farm Girl are iconic in the cafe culture scene- especially if you an Instagram foodie who likes an aesthetic spread. This is the Australian style establishment's 5th location (the 2nd in the SW… check out the other one in Belgravia), and it's the biggest yet.
If you don't know, Farm Girl run a great brunch show. It's all delicious and plentiful, but you'll leave feeling virtuous too- they pack in the nutrients. Think acai bowls, vegan cakes and their famous Seoul eggs (a spicy tenderstem broccoli, kimchi and feta number). They're signature drink is the 'Happy hot chocolate', which comes spiked with peppermint, matcha and CBD oil. Happy indeed.
Where some cafes might fall short by focusing on too much style over substance, this isn't the case with Farm Girl. So even if you don't want to slap it all over your social media, they're absolutely worth the visit. And hang tight, we've heard rumour they'll be flipping their iconic vegan pancakes in the new location soon too.
Farm Girl South Ken is open from 8.30am-5.30pm weekdays, and open 30 mins later on the weekend. Walk-ins only, expect a queue at busy times.
---