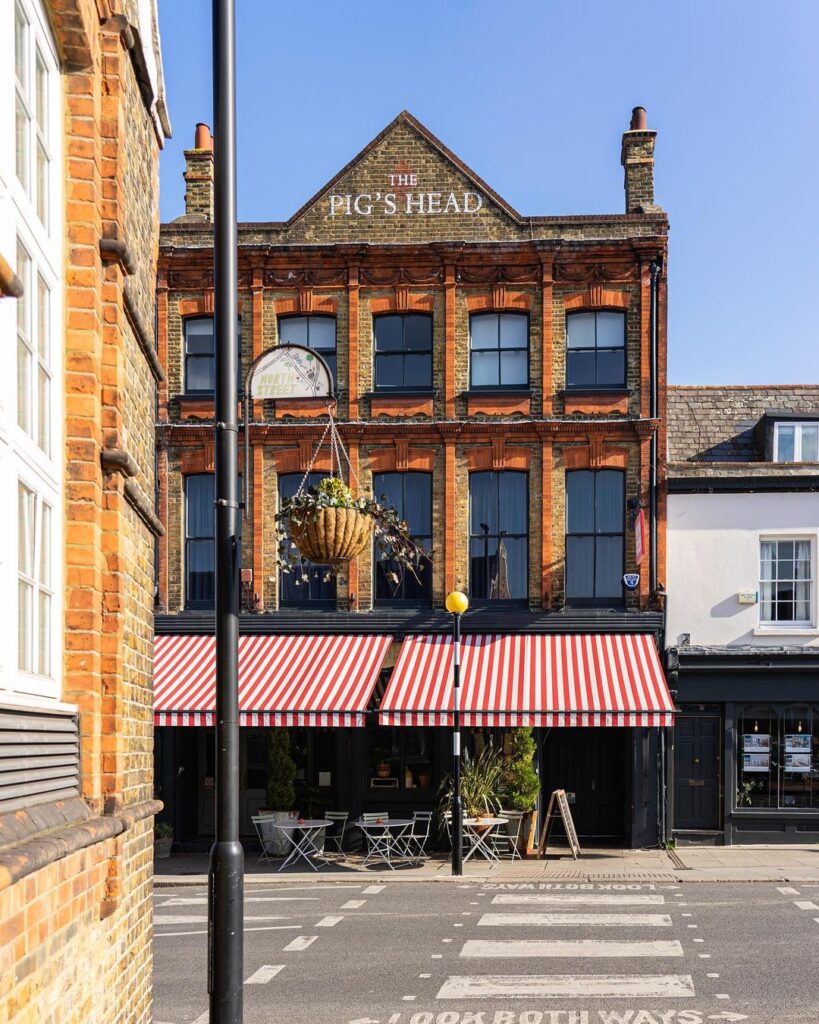 Of course The Pig's Head is known for its incredible food. If you've been recently then you'll know that they don't mess around when it comes to their menu. They use hyper-seasonal food with a strong focus on waste reduction (they change their menu daily to make sure that they use up all the produce they have in the kitchen). Not only is the food really delicious, but it's a good time too- they've got fun takes on classics like the chip butty, Marmite on crumpets, and of course their roast is one of the best in Clapham.
With their strong ethos it's no wonder that they are hosting a series of farm to fork dinners. This next one is on the 18th April and is the 3rd in this series where you meet the farmer who has reared and grown the food on your plate, and feast on some of their fantastic produce as cooked by the fantastic Pig's Head kitchen team. Featuring hogget on the menu from Otter Valley, you'll get all four courses of food and paired drinks for £80. Check out the menu here: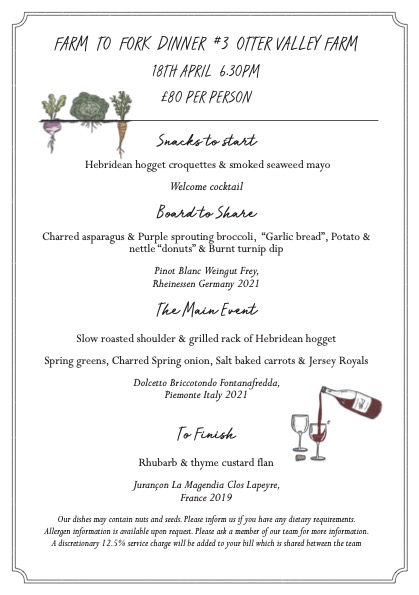 … Now there's a menu to drool over. Bookings for this event are open now and places are bound to fly. Make sure you get your tickets soon so you dont miss out.
---