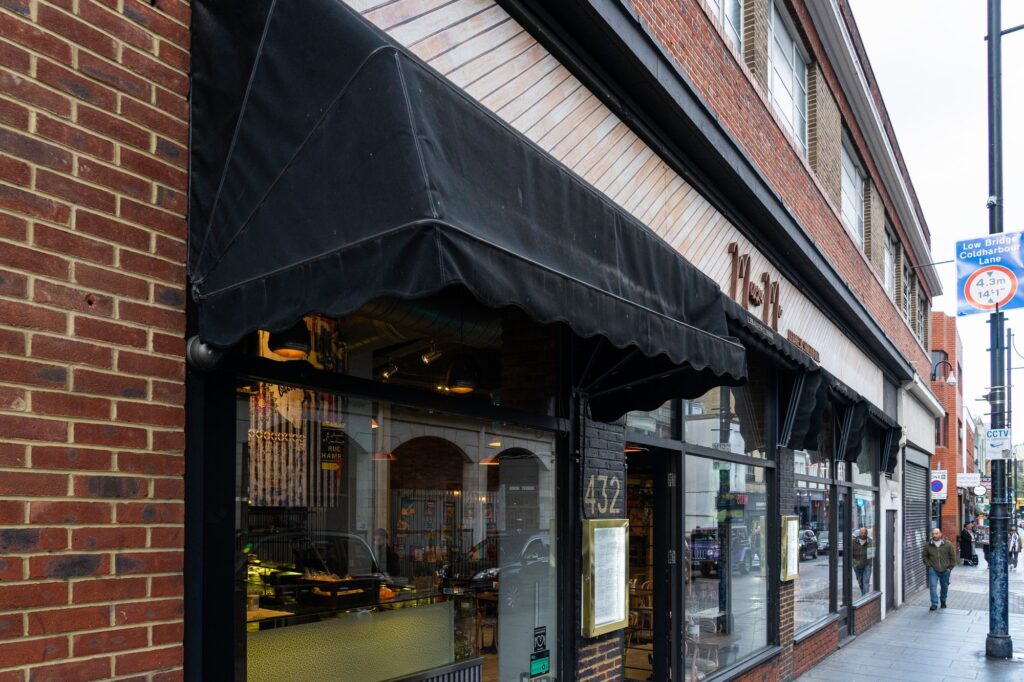 Mezza Me is a Lebanese street food joint on Coldharbour Lane that has stolen a large piece of our heart. We were impressed by so many different aspects; the quality and amount of food, the presentation of the dishes and the prices were all shockingly good. That the chef has been there for 30 years might have been a bit concerning; could the menu be old-fashioned and dated? Answer: absolutely not. His experience was clear in how expertly executed the dishes were and how every dietary requirement is catered for. We loved seeing a few nods to Brixton on the menu too; the 8″ wraps on the menu were inspired by their South London location.
We headed down and went for a selection from the menu that, quite literally, filled the table. Our spread came about because, when confronted with the extensive menu, it was impossible to say no to so many of the delicious sounding dishes. Luckily (as is the case with mezze style eating) you can order several different dishes to share- which is exactly what we did.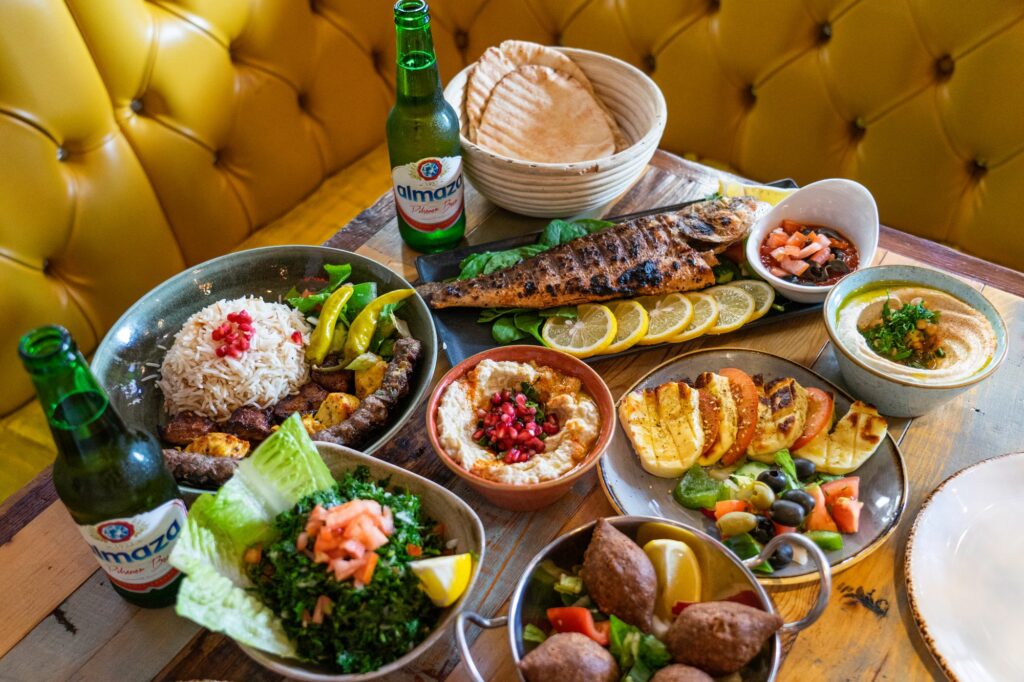 Hummus and babaghanoush were the dips of choice, they came with complimentary traditional breads which acted as a perfect vehicle for getting as much dip as possible into our mouths. A dangerously moorish way to get our stomachs into the Lebanese mood. The lamb kibbeh was delicately spiced to compliment the light flavour of the meat and were addictively fried to crunchy bites. The grilled halloumi was a must order for any cheese lover and, kind of like a caprese salad, came layered with fresh tomato to cut through the saltiness. As starters go these were top notch, however we don't think you'd be able to go wrong with any of that big selection on the menu. Just make sure you get a couple of dips, because we couldn't help returning again and again to those bowls throughout the meal.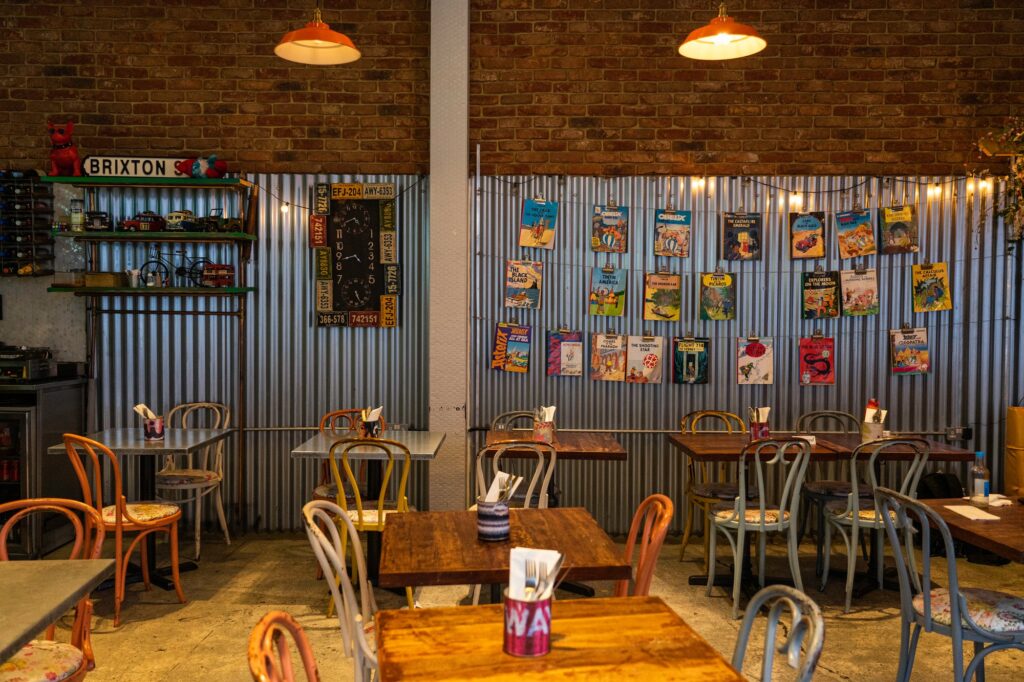 For the mains we got the tabbouleh salad, the mixed grill and the whole grilled sea bass. The salad was a great addition for the table to share and added a little lightness to the meal with the fragrant combination of chopped herbs and vegetables. Perhaps an easy one to overlook, but believe us when we ask you not to. The mixed grill was phenomenal. It came with three grilled skewers; BBQ lamb, tawouk chicken and ground lamb. Served with grilled onion and tomato and even more of that rippable bread to soak up any juices, it really was as good as it sounds. Finally, the grilled sea bass acted as an impressive centre piece. Cooked to perfection, the meat that flaked off the skeleton was topped with a salty and sweet tomato-olive sauce. If you come with a group absolutely get this one to share with everyone, it is a great communal addition. And speaking of communal eating, Mezze Me also cater for any sized events. Got a party coming up? You know who to put in charge of the food.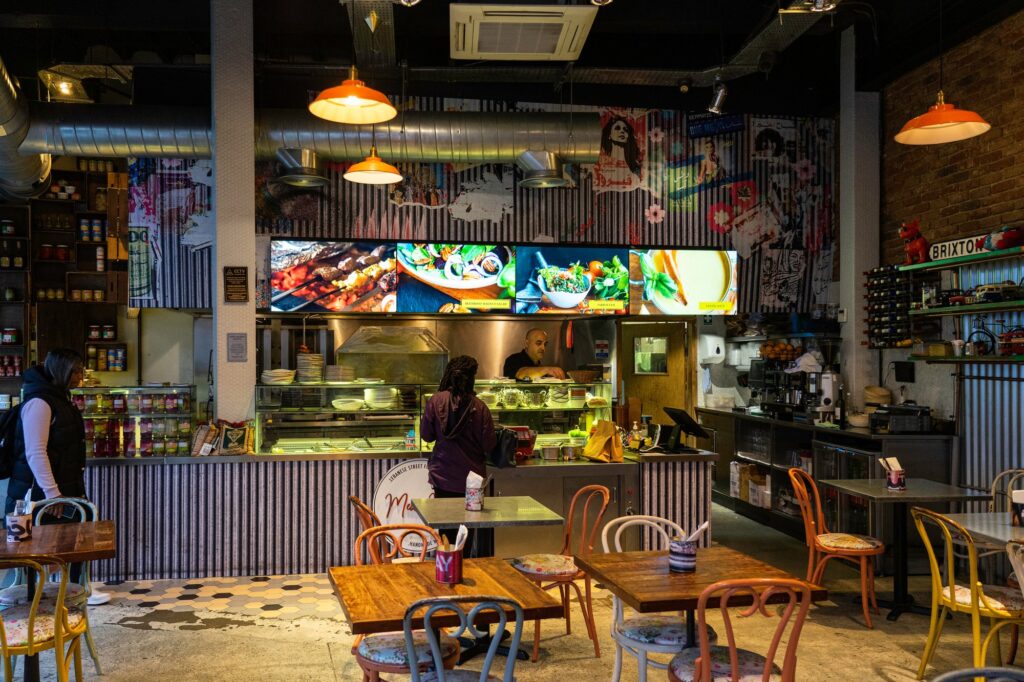 There is a huge amount of soul in this restaurant and the care that they put into the food is clear as soon as the plate arrives. You can probably tell from this write up, but we will certainly become regular customers and we thing you should too. Not that you should need any more encouragement to go, but mention 'Best of Brixton' when you book and you'll get 10% off your bill.
---
Copyright - Unless otherwise stated all contents of this website are © 2022 - Octo Media Ltd - All Rights Reserved - Full details for the use of materials on this site can be found in the Terms & Conditions