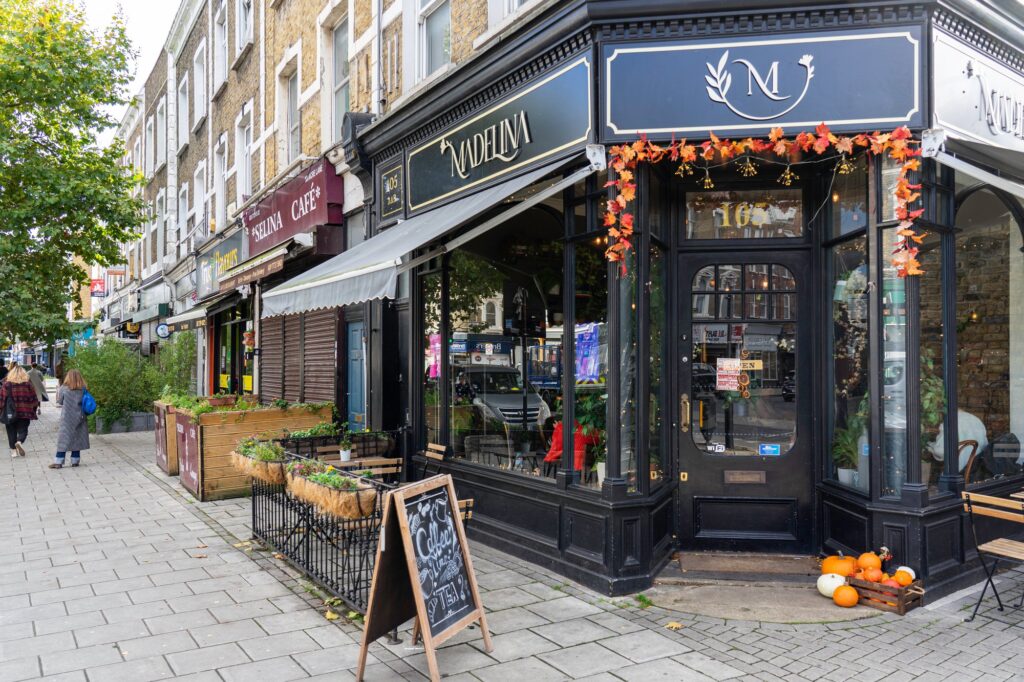 Madelina is a Brixton staple for a reason. It's been on it's Acre Lane site since 2016 (though last year it changed it's name from 'Piece of Cake' to what it is today) and since then has built up a huge roster of regulars. It's obvious to see why; though the food and drinks are always top notch, it's really the surrounding that tempt people back. The whole atmosphere of Madelina is so welcoming and has a personality as addictive as the food. The staff clearly love being there and every visit we've been treated to such incredible hospitality. It's not just us- we see other customers popping by for a chat and their morning coffee and are treated as though they're old friends. Some of them probably are. Why wouldn't you want to become a regular?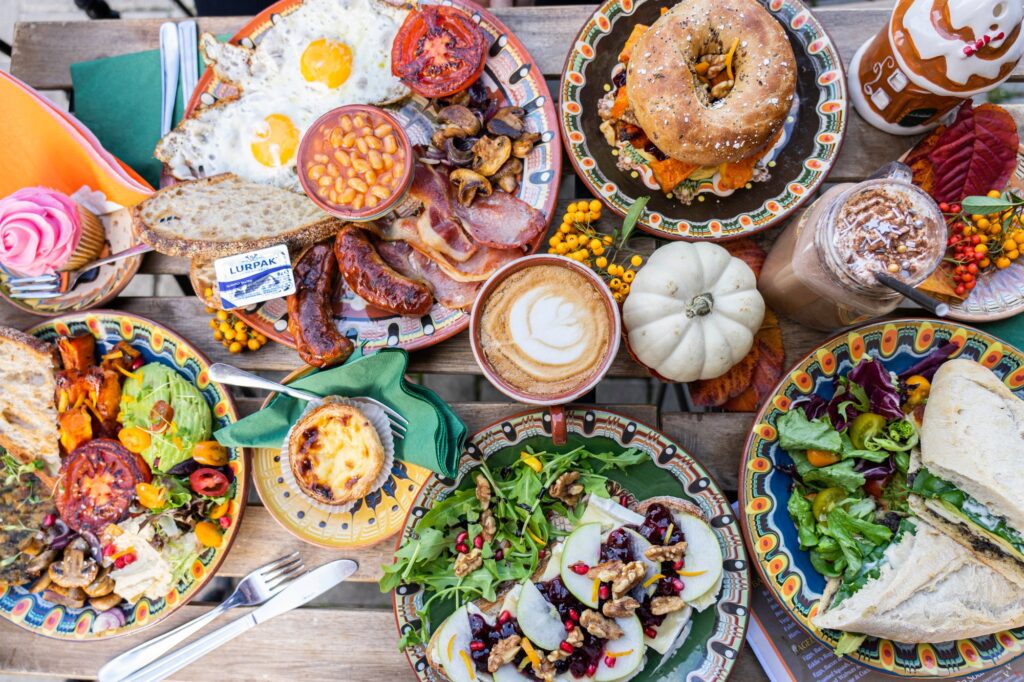 We could talk for ages about the vibe of Madelina, but the food can also talk for itself. Now it has added some autumnal dishes to the menu that we couldn't wait to try out.
The extremely seasonal cranberry and butternut squash bagel was packed with autumnal flavours. The addition of vegan cheese and walnuts added richness and texture which made it quite a the mouthful. On the sandwich theme, we also went for the roasted squash, hummus and rocket baguette. The portion size of this one was so generous and is certainly a healthy and hearty lunch option. To go with these bready options, we got a portion of the soup to dunk our crusts into. When we went the soup of the day was country vegetables, so warming and wholesome now they days are getting colder… plus an easy way to squeeze in some more of our 5 a day. Like everything else, even the soup was beautifully presented and topped with some crunchy pumpkin seeds and micro herbs.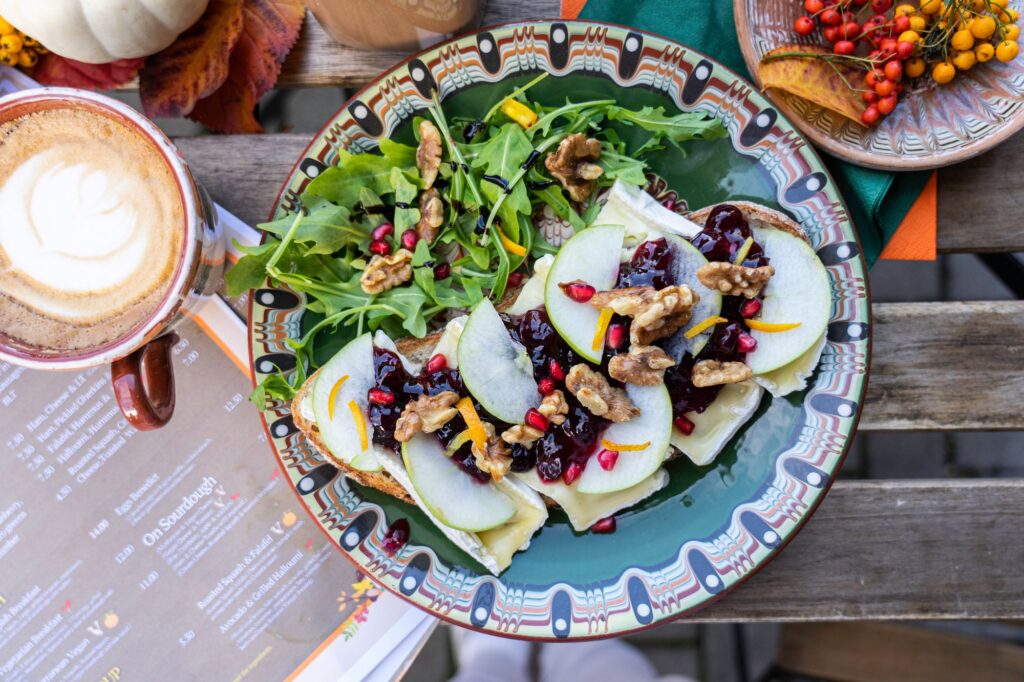 The brunch plates we tried out were signatures of Madelina. The full English breakfast was everything we wanted; sausages, eggs, bacon, grilled tomatoes, mushrooms and, of course, baked beans. Very differently to a greasy spoon- this was certainly a treat but with a lot less oil and, again, plated with incredible care. The Mediterranean breakfast was piled high with falafel, hummus, roasted squash, mushrooms, grilled tomatoes and a salad too. A really fun, sunny take on a classic British breakfast and great if you want to switch things up. Oh, and it just happened to be vegan too. Finally, we had a really, really great coffee and a 'Niloo's Smoothie'; a blend of banana, chocolate, oat milk and a shot of coffee to keep us going all morning long.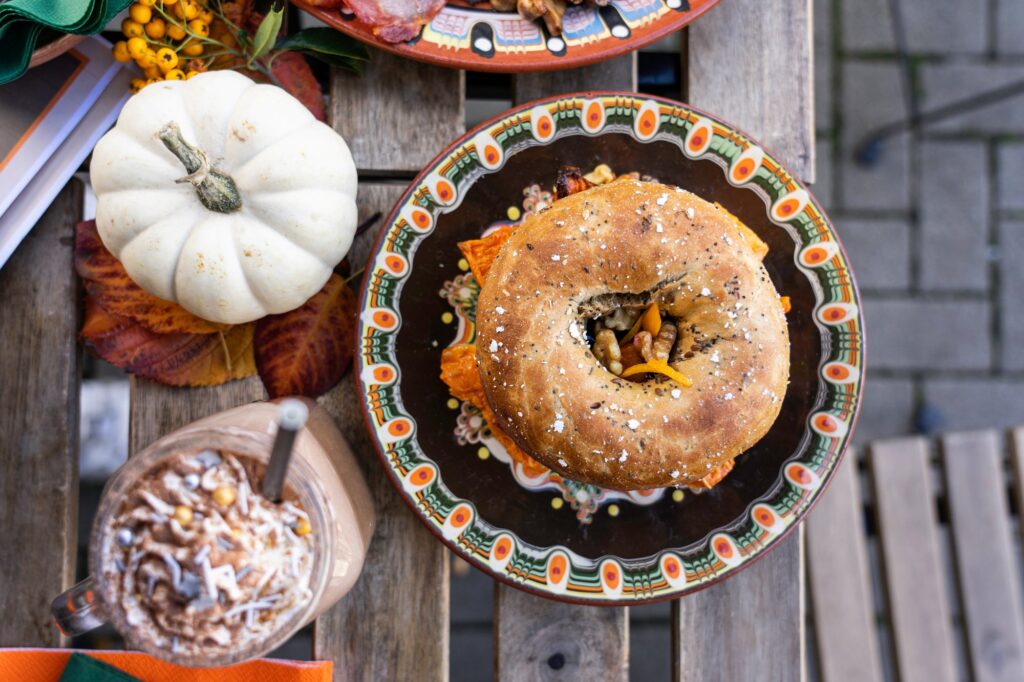 Madelina are all about attention to detail. It's clear in the delicious food they put out, how they present themselves in their cafe, but it's also in how they interact with their customers. Everyone who walks through their doors are treated with such thoughtfulness. You'd be really missing out if you don't check it out, right away. And tell the team we say hi whilst you're there.
---
Copyright - Unless otherwise stated all contents of this website are © 2022 - Octo Media Ltd - All Rights Reserved - Full details for the use of materials on this site can be found in the Terms & Conditions