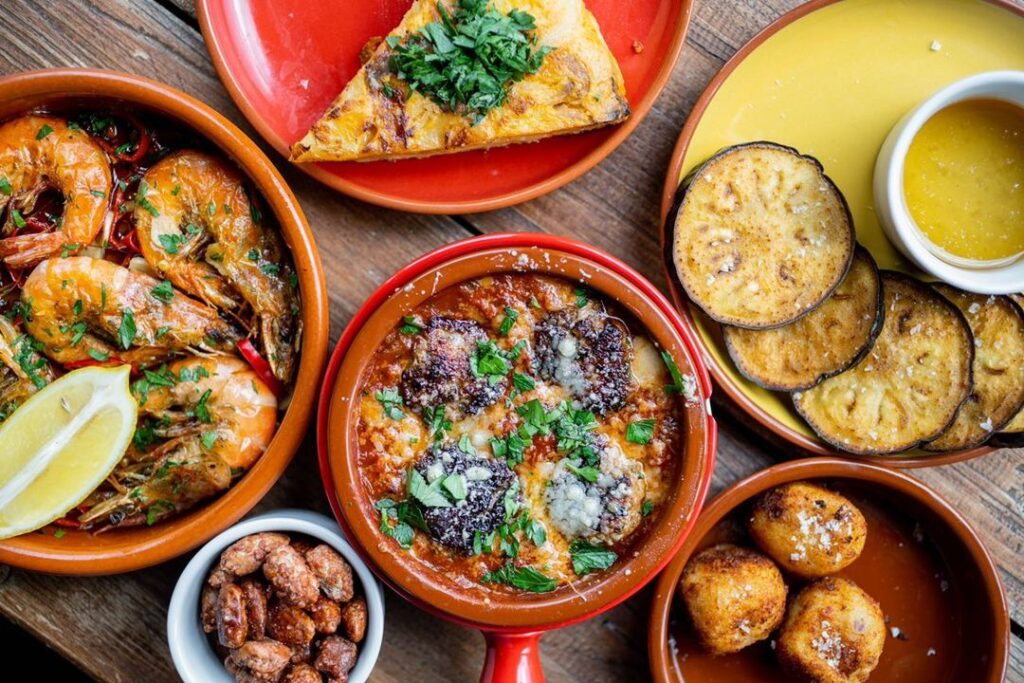 Balham's Foxcroft & Ginger is good at any time of the day. They offer coffee, brunch, lunch and dinner and have just launched the a brand new tapas menu. It will run every Friday evening, so we thought we'd head down to try it out.
The team at Foxcroft & Ginger quickly made us feel right at home. It is a family run establishment, with chef Harry (son) in the kitchen and FOH Martin (father) hosting us. What a duo they were! The whole night was great from start to finish and much of that had to do with the atmosphere the pair created- both through their food and hospitality skills.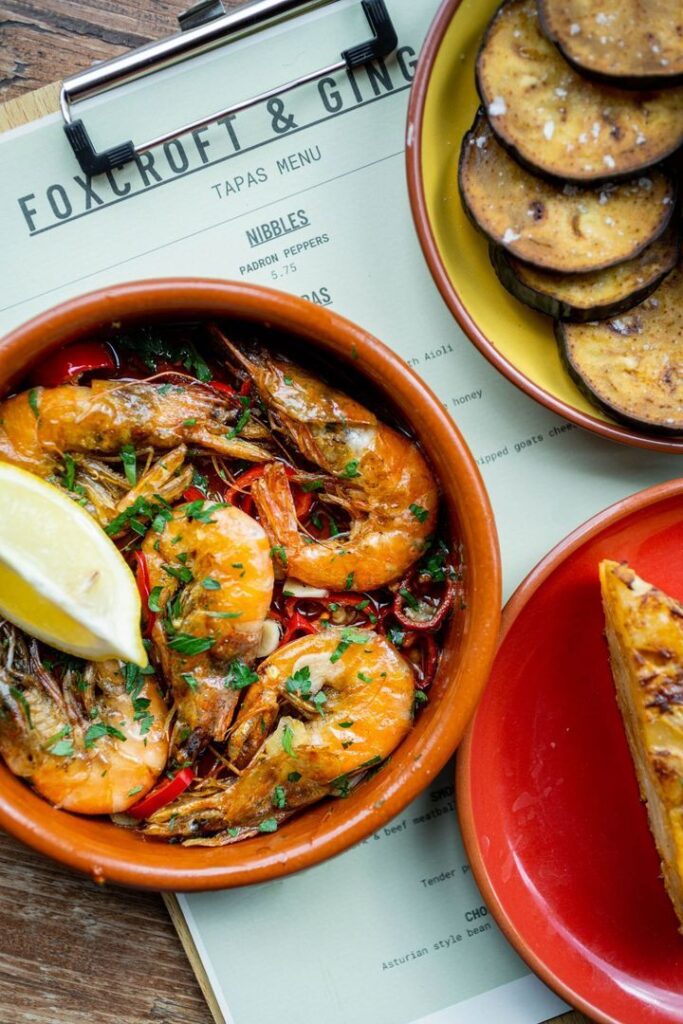 We couldn't wait to tuck in to a wide variety of dishes from the tapas menu. We ordered the mushroom croquettes (which were served with a decadent whipped goats cheese), the ham croquettes, garlic prawns, the tortilla de patatas and the most incredible smokey meatballs too. That last one was so delicious we couldn't help but dip hunks of bread in the sauce after the meatballs had long disappeared. It prolonged the flavours of the dish whilst we were contemplating ordering another plate of them. We resisted… but only just. To go with the food haul we went for a spicy marg and an Aperol Spritz, both classics and easy winners in our books. To finish we tried out the Pedro Ximénez; a sweet Spanish sherry that was a tasty and traditional way to end the meal.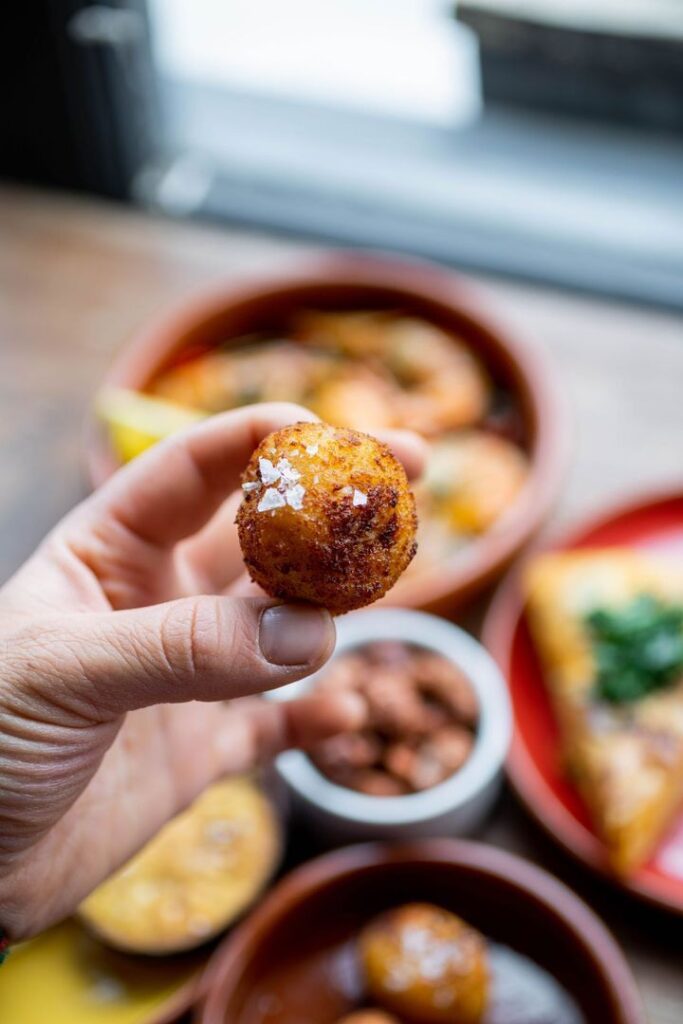 The whole experience at Foxcroft & Ginger is lovely. It is clear that the family really enjoy what they do; Harry is constantly popping out of the kitchen to bring dishes out to diners which is an incredibly friendly touch. When you get a taste of what this spot has to offer it's hard to stay away; it's great for brunch on a sunny day or casual drinks after work on a Wednesday. You'll always have a good time here.
---