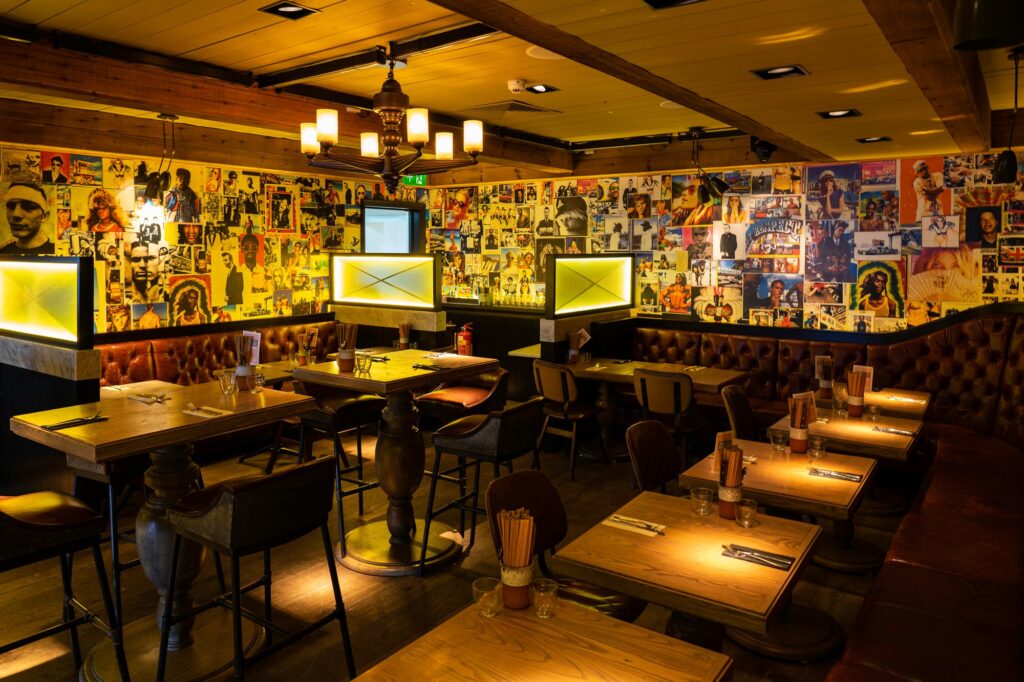 A starter and a main for £20? A starter, a main and a house drink for £25? That's got to be too good to be true. But it's not too good to be true at MOMMI, where they're introducing their GET SET menu.
We headed down to try out the two courses. Of course, we had to make the most of the offer for a glass of house wine for just £5 extra, so a rosé and red it was. Unlike a lot of house wines, these were far from the dodgy 'cheap as chips' bottles and were a delicious accompaniment to the rest of the meal.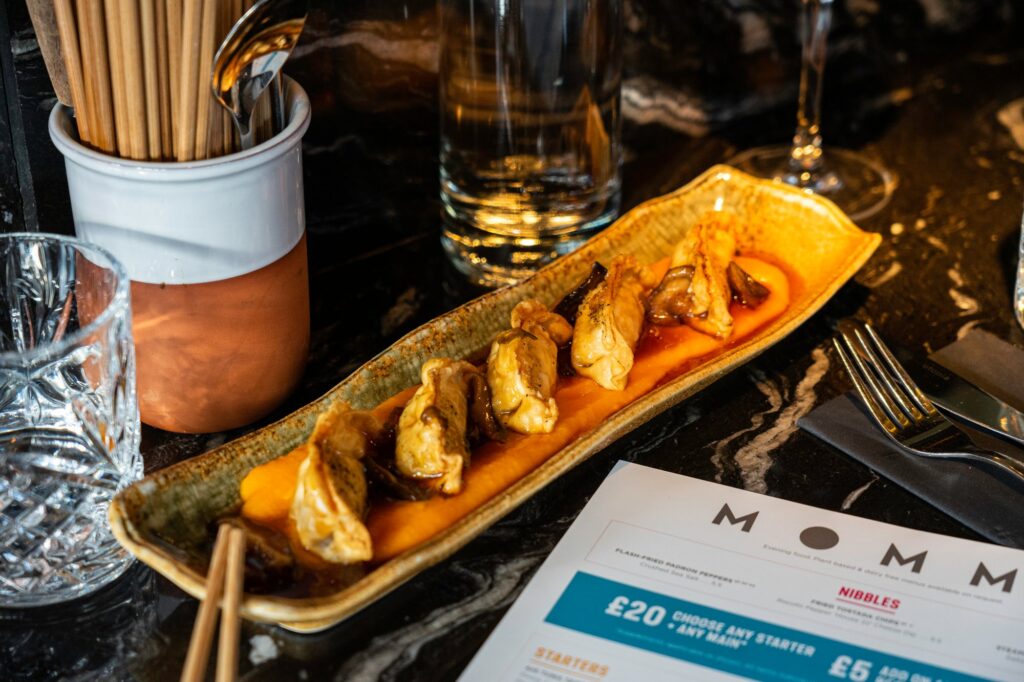 For starters we got the seared beef tatatki and the ever popular tempura gyoza. And what a stunning duo they were. The beef was a work of art- studded with crispy garlic, onion ponzu, truffle oil and pretty micro herbs. It tasted as good as it looked; which says a lot. The gyoza are a favourite for a reason. Filled with shiitake mushroom and perched on a puree of sweet potato and yuzu it really encompassed the Japanese Peruvian flavours of MOMMI.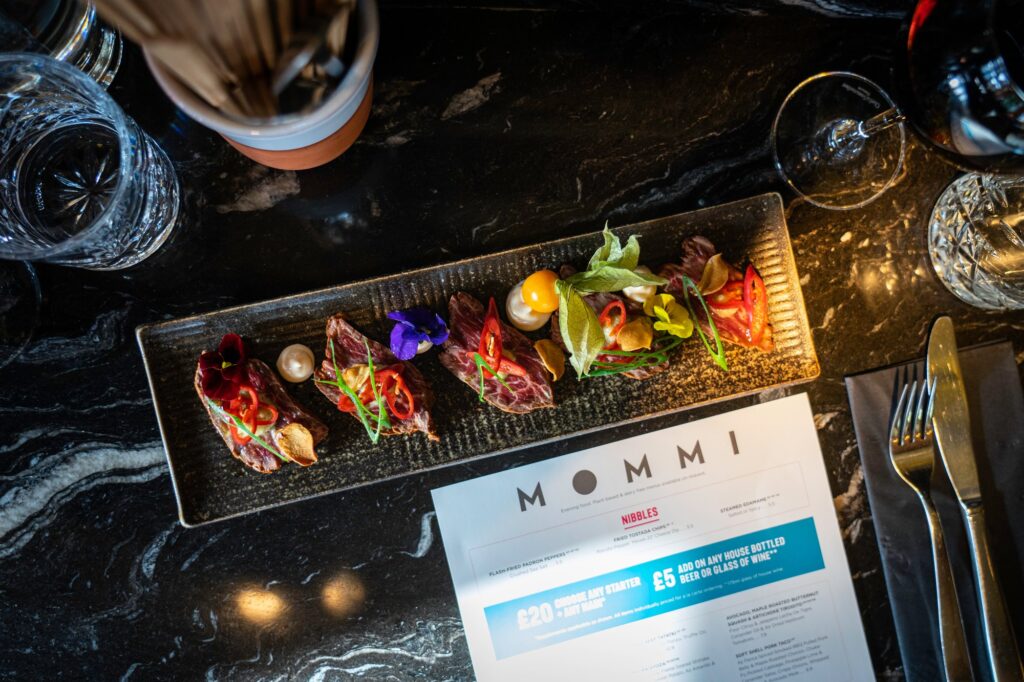 For the main events we went all out. First we tucked into the vegan friendly roasted cauliflower steak. Deliciously seasonal, this came with a zingy chimichurri and pomegranate dressing to cut through the luxurious cauliflower puree. Next up was the poke power bowl. A pile of sticky rice topped with edamame, avocado, seaweed, ginger, a lime and honey dressing…Oh, and the generous chunks of salmon and tuna sashimi too. There was an abundance of flavours that made the bowl so moorish and, as seems to be a theme with MOMMI, it looked beautiful. We thought we were done- but spotted a fish and chips on the menu that was just too tempting not to order. So we got a portion of that for the table and had absolutely no regrets about it as soon as it came. The crispiest hake turned up in an incredibly light tempura batter with some salt and vinegar cassava fries served alongside it. This was such a fun twist on the classic, and where a traditional fish and chips can leave you feeling stuffed and sluggish, this was the opposite. The cassava fries and tempura alternatives were a refreshing touch and the wasabi mayo added an extra flavour punch too.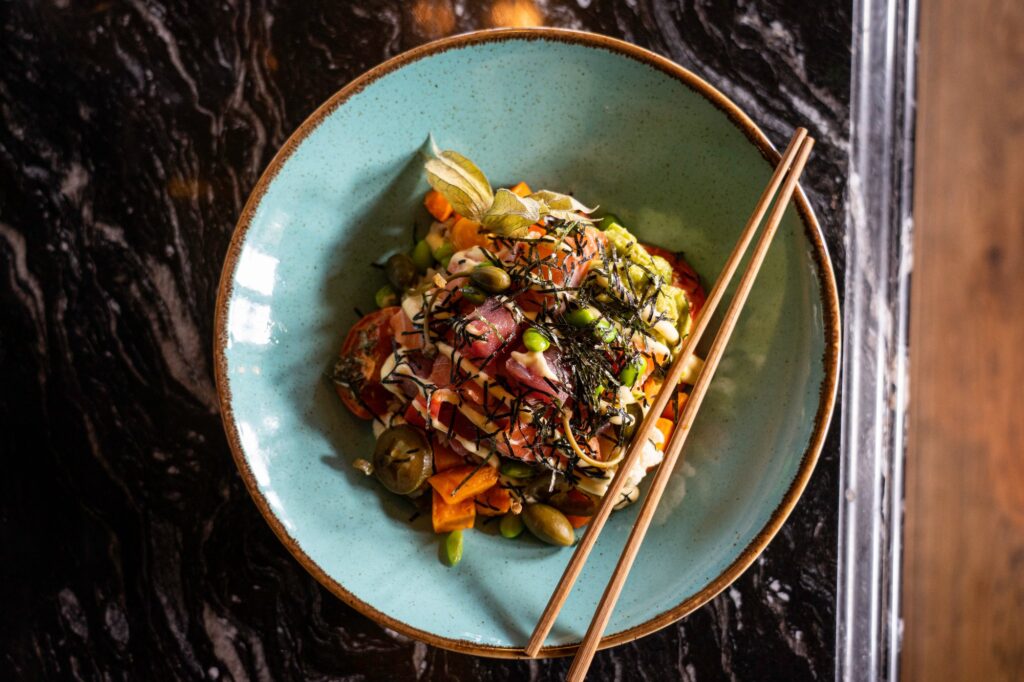 We really enjoyed this meal over at MOMMI. It was lovely seeing what else they had to offer on top of their legendary brunch offering, and they showed that they aren't just a one trick pony. Plus, they've made an impressive effort to cater for all- the majority of the menu can be made gluten free and there is a separate menu for vegans too. MOMMI isn't just for brunch; it's for lunch and dinner too.
---
Copyright - Unless otherwise stated all contents of this website are © 2022 - Octo Media Ltd - All Rights Reserved - Full details for the use of materials on this site can be found in the Terms & Conditions