It's coming home! Is it? Who knows. But what we do know is that if you want to watch the action as it unfolds, Clapham has an incredible offering of pubs showing the footy for you to (hopefully) celebrate in when the final whistle blows.
---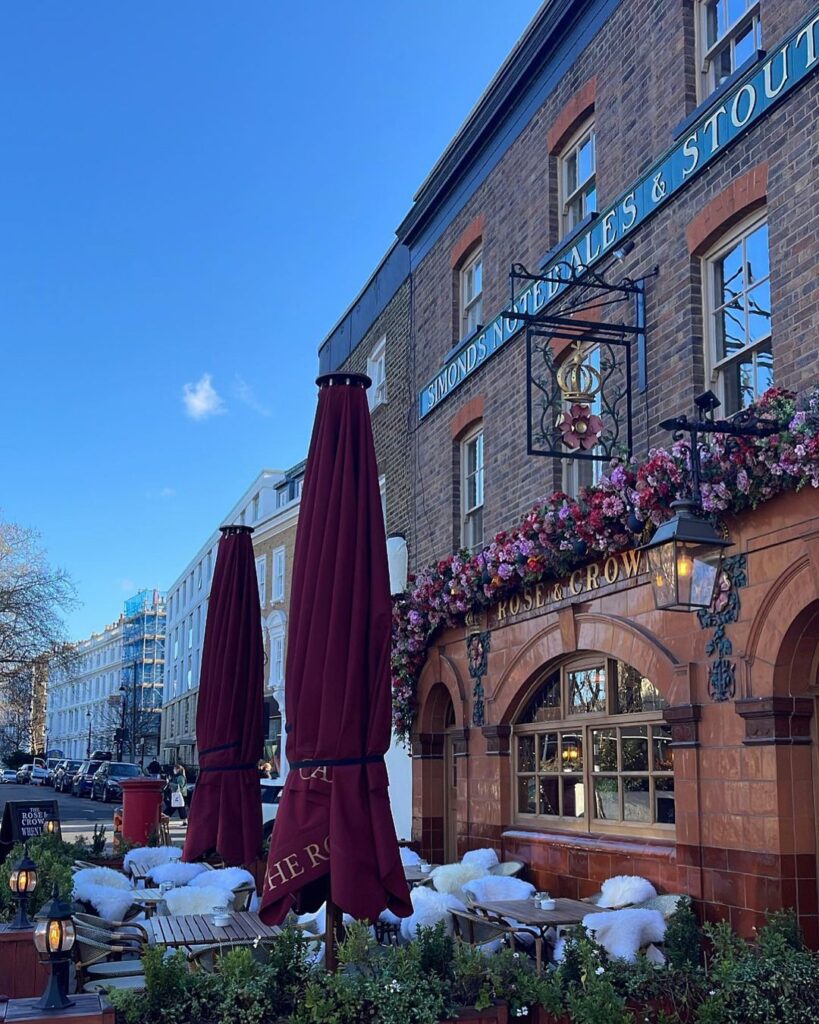 Rose and Crown: Not only will this Old Town establishment be showing all the games, but they're also changing their menu depending on who's playing. It's a 'burger based on country' kind of situation. When France is on there will be a beef bourguignon burger with raclette cheese and crispy shallots. And when the Germans take to the pitch? Schnitzel burgers all round.
The King and Co: Showing all matches, they've always got a cracking menu to keep you fuelled whilst you cheer.
The Clapham North: They are getting book up fast and are currently fully booked for 25th November, so gather your gang quickly if you want to head here.
The Windmill: Do you want to watch in the pub, the drawing room or in their outdoor tent? All games are showing and they don't take bookings, so you'll likely get a spot if you turn up in good time.
The Alexandra: It's an immersive experience at The Alexandra. They've got 4 TVs downstairs and 2 projector screens upstairs too. And there will be booze and food flowing all match too- the place to go if you like it a little noisy and a lot fun.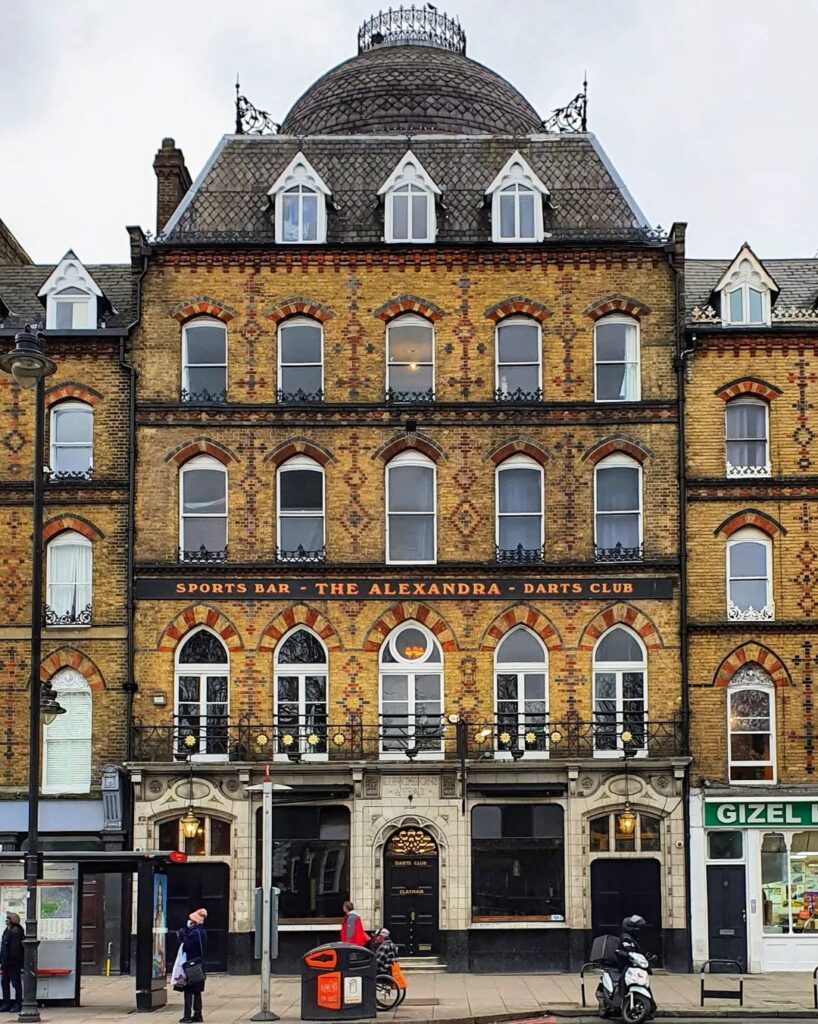 The Rookery: No bookings, so rock up before KO and settle in with, as they've told us, some of the cheapest beer in the area.
The Falcon: Head to The Falcon and join in with their World Cup sweepstake. It's just a fiver to enter with the possibility of winning a £100 bar tab… and you'll be raising money for Shelter too. Sport and a good cause! Now that is a proper win.
O'Neills: Another one if you don't want to worry about keeping your voice down. Rowdy and a heck of a lot of atmosphere. They're fully booked for the first England game, but are still taking bookings for England Vs Wales.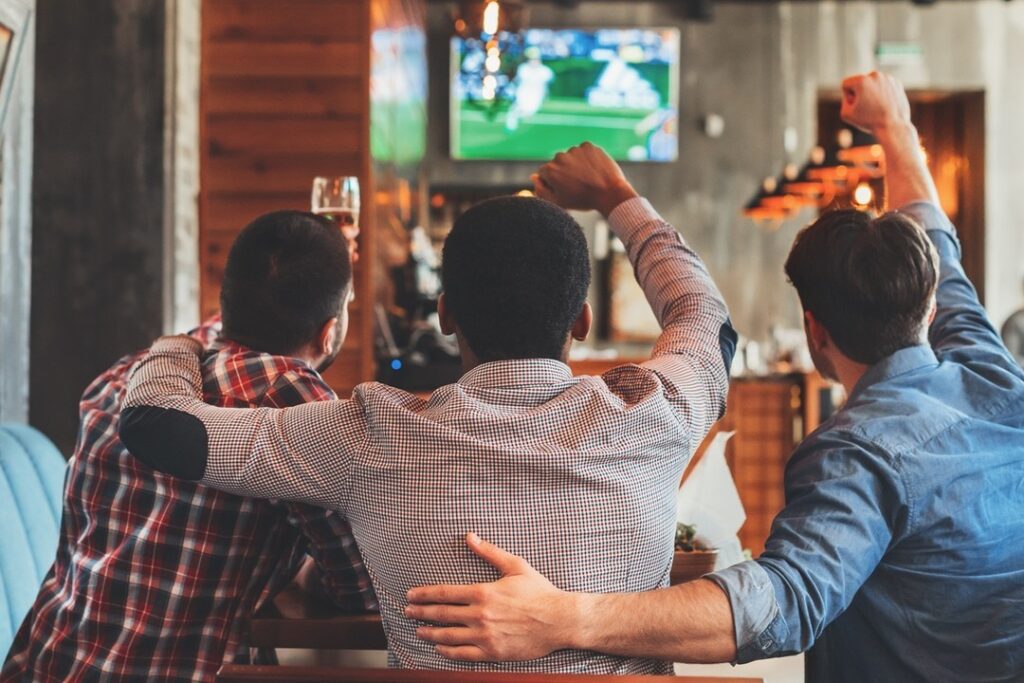 Perky Nel: Head through their iconic arches and you'll be able to watch all games through there.
Old Town Tavern: Showing every game, and they won't be hard to miss here. There's a 120 inch projector and 50 inch screen upstairs, and 4x 50 inch screens downstairs… that's a lot of inches of footy.
La Rueda: They've got 2 large TV's and three special in-house offers such as (A bucket of 5 beers for £20, a 90mins bottomless tapas for £25 & a jug of Sangria for £15) *They are showing all the matches.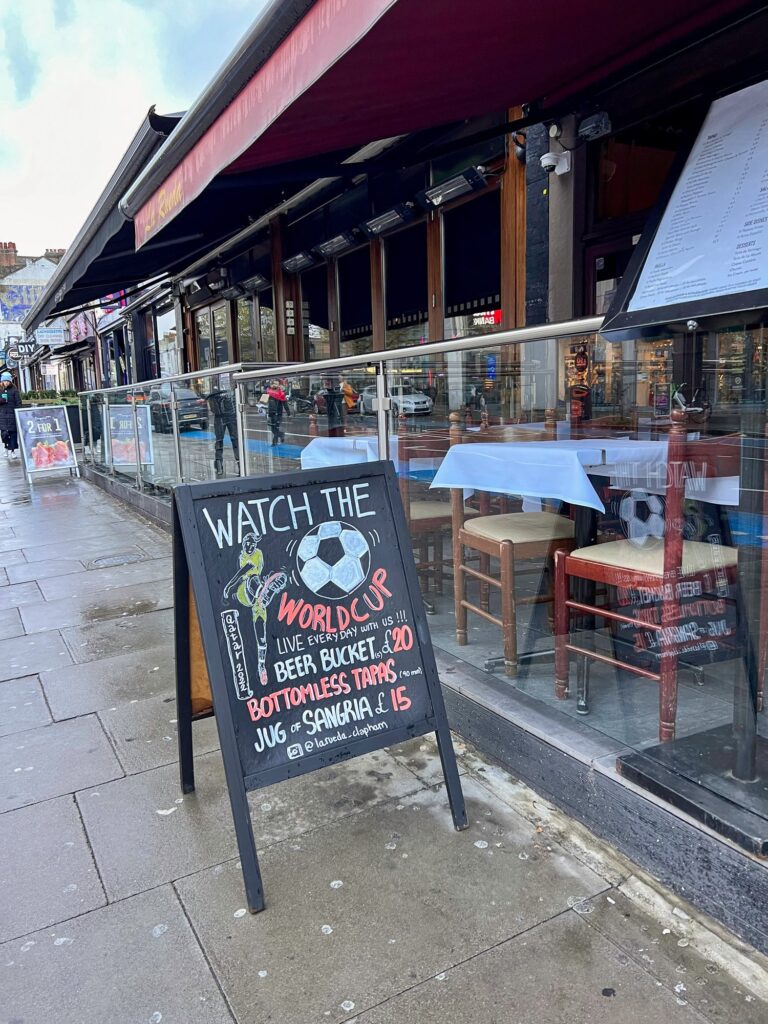 Coach and Horses: They've got a brand new function room where you can book out spaces. Perfect for a bigger group, but get those bookings in fast.
The Railway: Bookable tables ready for you! The 25th November has sold out already, but there is always room for walk ins too.
---