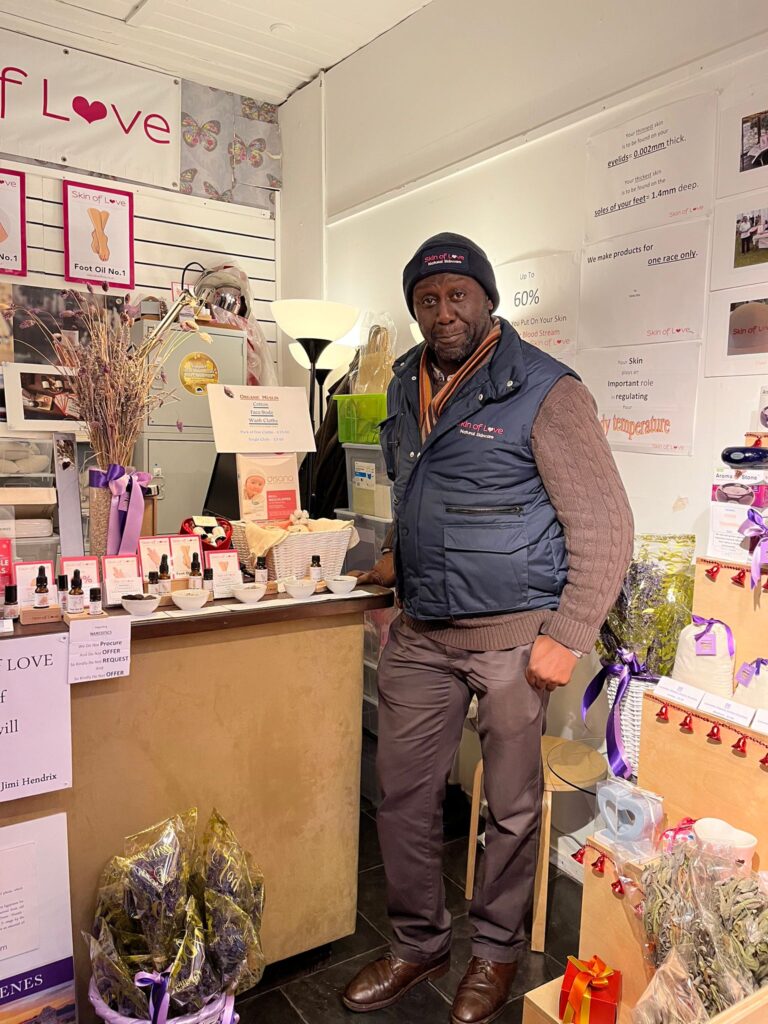 Skin of love is a family run skin care store in the heart of Tooting Market. As soon as you walk in the shop you'll be met with a heady scent of lavender- an automatically relaxing antidote to the usual manic shop-rushing at this time of year. After a calming few breaths in this little haven you'll most likely be welcomed by Tony, the man behind the brand. 
When Tony's son was born he became increasingly conscious about what they were putting on his skin. Out of curiosity he and his wife started doing their own research in how best to care for their new baby. Though it was trial and error to begin with, they started to make products for themselves at home. Friends and family soon caught on and started requesting some of their creations. At this point it still hadn't crossed their minds to sell commercially. However, after years of being convinced by various friends and family members, they decided to take the plunge and develop a brand. Around 6 years ago Skin Of Love was born. 
They started with their two hero (and now best seller) products: the hand and the foot oil. As Tony told us, these are often neglected parts of the body. From there the brand grew and grew into what it is today. All of their products are made with natural plant oils and extracts meaning they are able to be used on any skin type – even the most sensitive. The passion and knowledge Tony has about his brand and skin care in general, is incredible. We really enjoyed hearing his story, and chatting to him about his many years and stories about Tooting.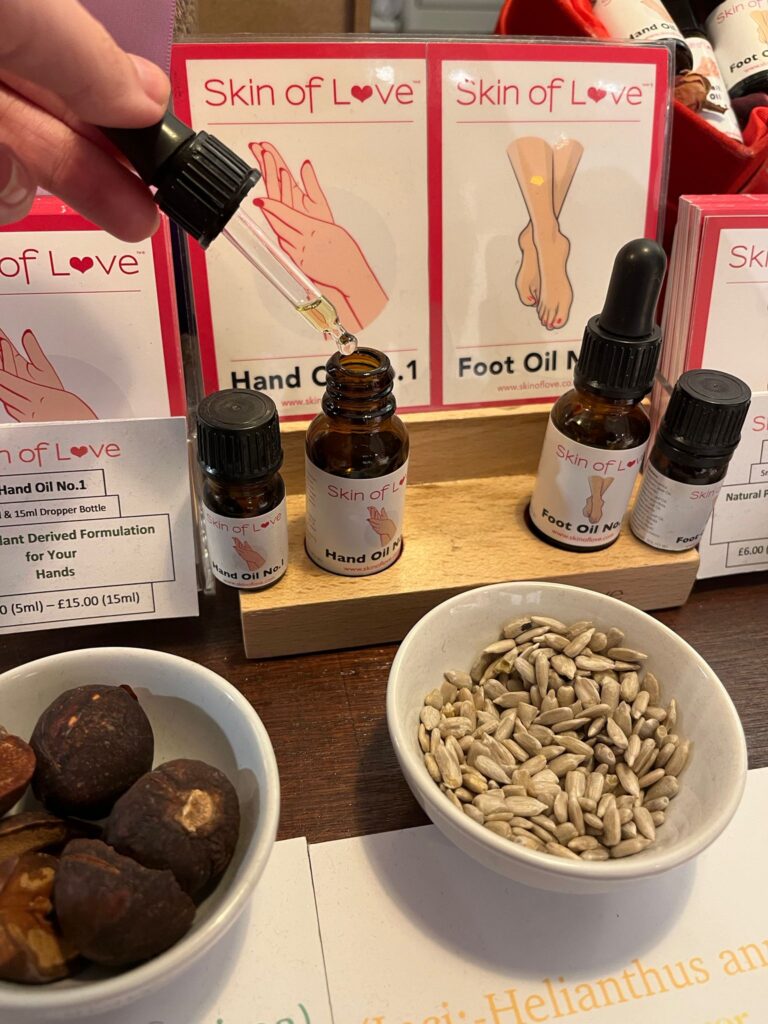 Skin Of Love products would make fantastic Christmas presents for someone special. They have ready made up gift sets, or put your own set together and buy them separately. 
---
Copyright - Unless otherwise stated all contents of this website are © 2022 - Octo Media Ltd - All Rights Reserved - Full details for the use of materials on this site can be found in the Terms & Conditions