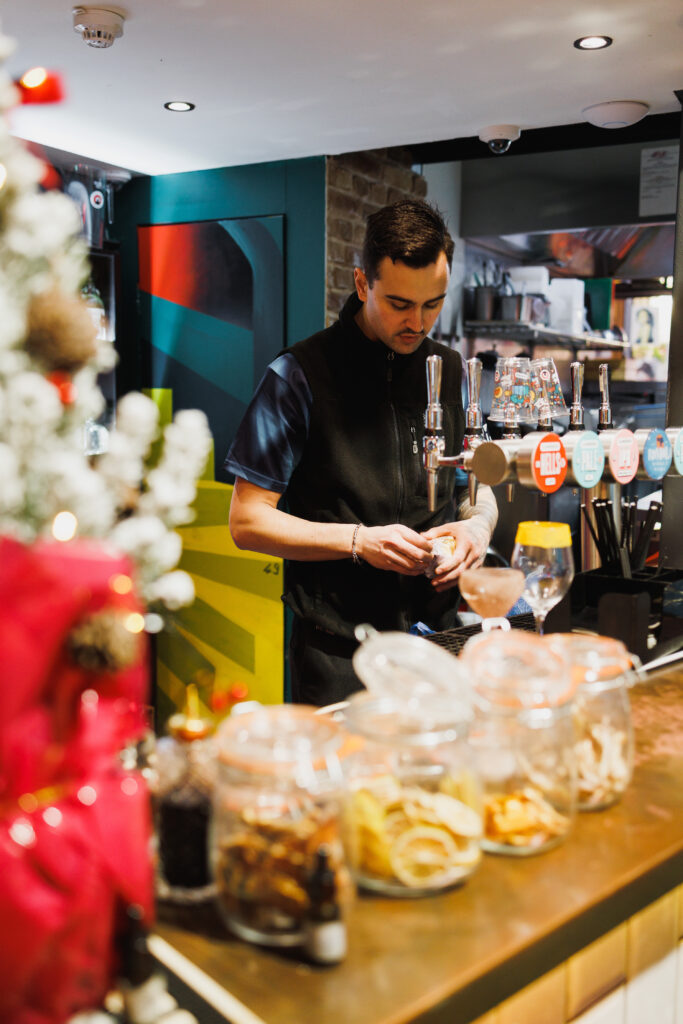 Mezzanine is a new cocktail bar in Tooting market, and it might just be our new favourite spot. It's only been open since mid November, and in its first few weeks of life it has already made its stamp on the Market. It manages to live into its aim to be your 'home away from home' with its laid back approach to cocktail making. But it's also got that dimly lit, sexy vibe which makes for a really lovely atmosphere.  
The dream team behind Mezzanine is Nico and Gaia. Nico is the man behind the cocktails. He has the most intricate attention to detail which results in all of the cocktails not only tasting incredible, but they look beautiful too. Gaia is the creative mastermind who brings the brand to life. As soon as you step inside you'll see that she's done her job well, there is life oozing from this joint.
The menu is cleverly split into 4 sections determined by which way you like to drink: the hard way, the fruity way, the fizzy way or the sharp way. It was refreshing to see a cocktail menu set out like this- it took away any of the confusing jargon that sometimes comes with a drinks list and made it much more accessible.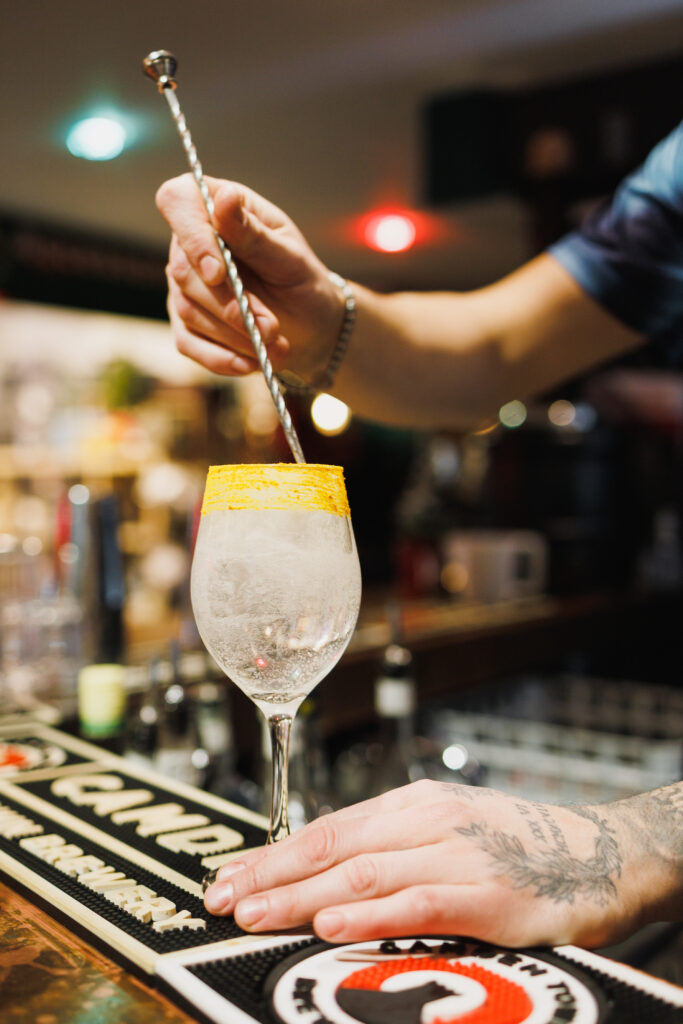 The first cocktails we tried were recommended to us by Gaia. We had the wonderfully named 'Bijou Martini', her personal favourite, and the Mandarin Spritz. The Bijou Martini was presented in a cocoa covered glass with an intriguing little parcel attached to the stem. Inside was a little biscotti to be dipped into the cocktail. We literally could have (and might have) drunk a million of these. The Mandarin Spritz was an incredibly refreshing seasonal drink, and again presented beautifully. 
For our next round we decided to go for a couple of festive specials. The brandy mulled wine was warming until the last sip and the 'Gentle Santa' was a fun twist on the classic Old Fashioned. Though there are certainly artistic flares to the cocktails that are served here, Mezzanine manages to pull them off without being gimmicky. There is a fine line between tacky and fun and they have skilfully managed to make their drinks with lots of the latter with none of the former. A skill indeed.
Mezzanine also has live music every Friday and Saturday night. We ended up staying until close because we were enjoying the tunes that much. Tim from Morning Crush played a perfect mixture of covers and originals… and a couple of obligatory Christmas songs. A perfect addition to our evening, the live tunes really added to the buzzy vibe of the bar.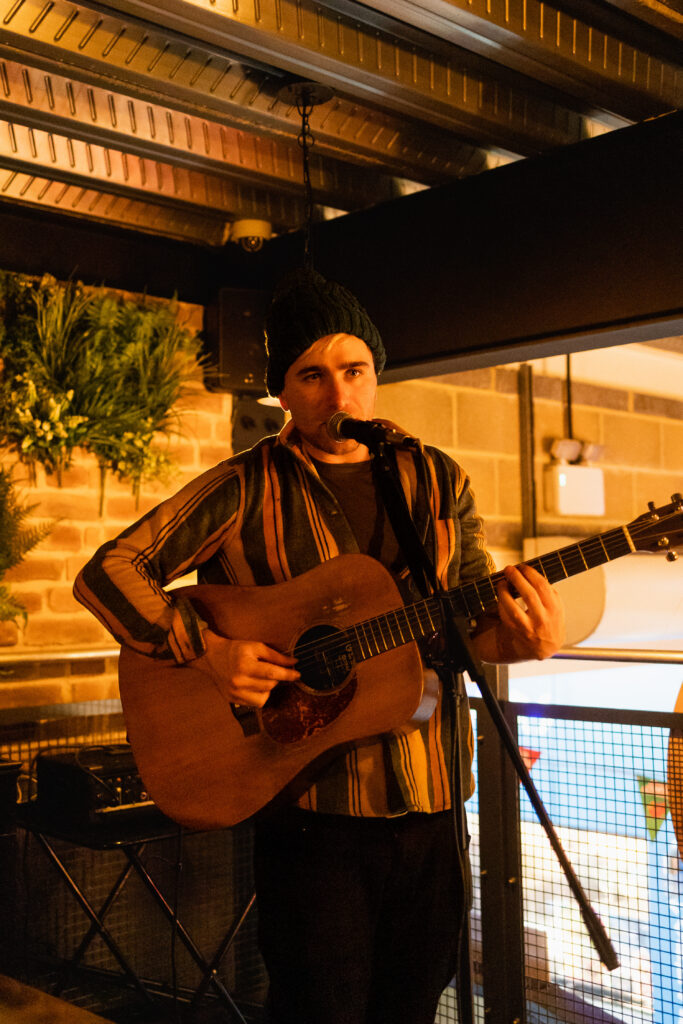 They have happy hour from 3pm – 8pm every day where you can get all cocktails for £7, beers for £4.50, and a glass of wine £5. Even better news is that their happy hour is available all day on Thursday. There are rumours that Thursday is the new Friday, and this news just confirmed it for us.
This place is exactly what Tooting Market was in need of. We really can't rave about it enough. If you ever need to find us, you know where we'll be.
---
Copyright - Unless otherwise stated all contents of this website are © 2022 - Octo Media Ltd - All Rights Reserved - Full details for the use of materials on this site can be found in the Terms & Conditions