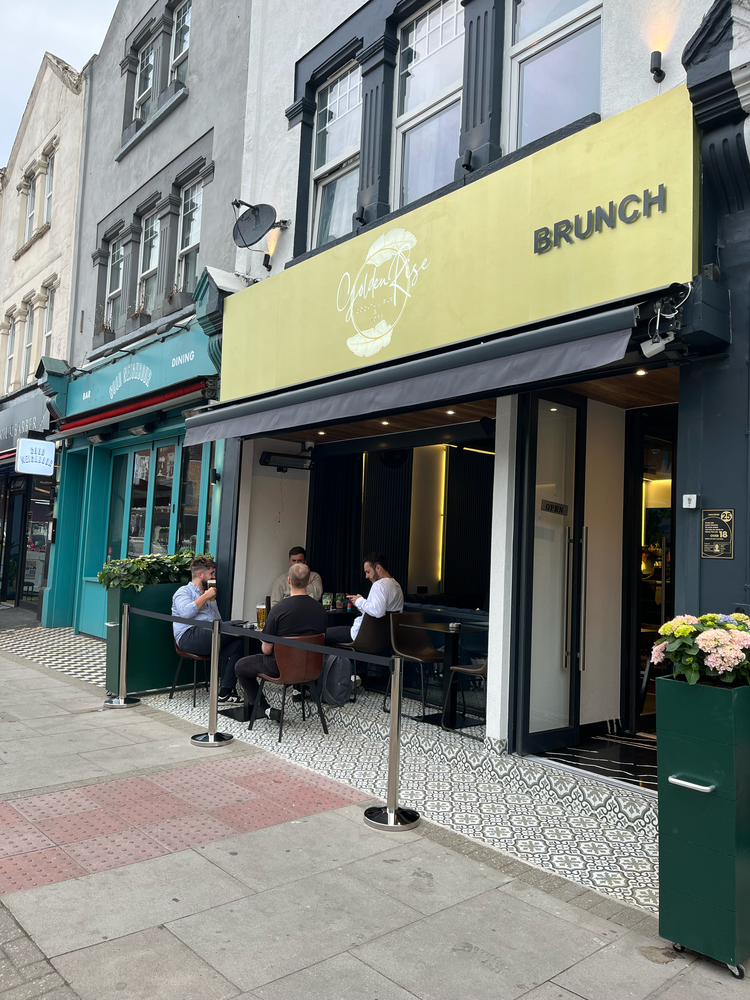 Golden Rise has finally landed, and it's exactly what Tooting has been missing. It's the kind of place you can go to on Saturday morning for a coffee and paper to watch the world go by. You could also come back a few hours later for lunch with family. And why not make it a hat-trick and turn up later for drinks with friends, get carried away and stay until the music turns up and the dancing kicks in. Golden Rise is all things for all hours; restaurant/cocktail bar/ music venue as the day progresses… you might as well move in.
Of course we had to check out our new neighbour. The vibe is really fun and the interior is sharp and clean: think marble topped tables, plush velvet sofa booths, cleverly dimmable lighting. We went at acceptable cocktail o'clock and we are glad we did. The have a great range of drinks and we tried out the margarita and a mai tai. Both done really well and, though boozy, were very, very drinkable. When the 2-4-1 hits we can imagine easily getting carried away with the cocktail list.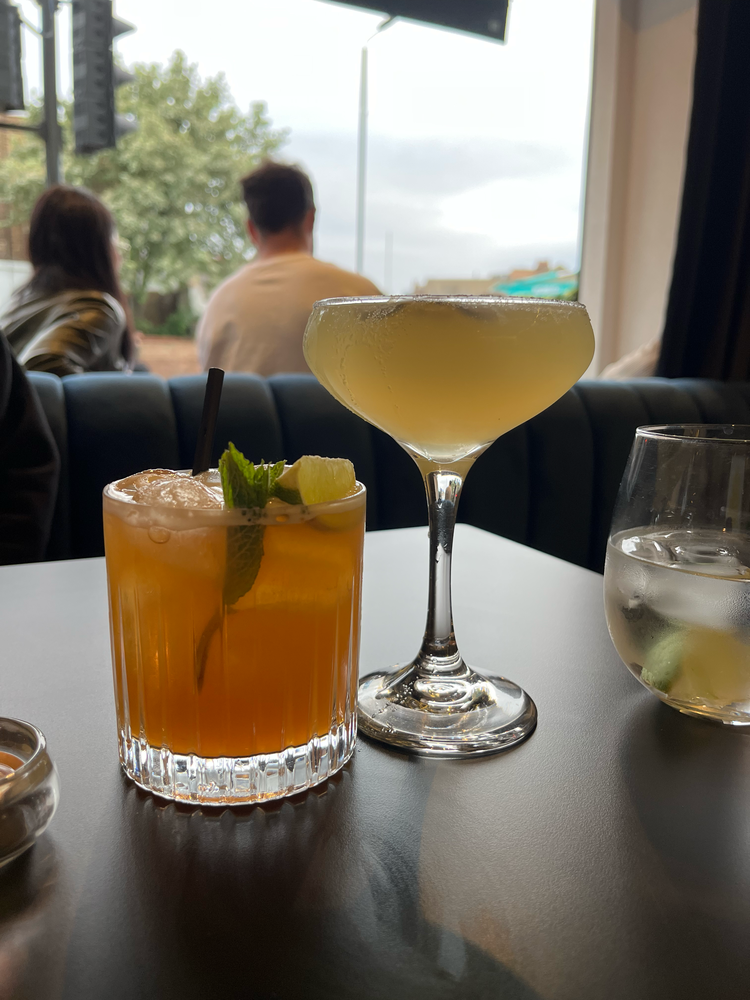 The food menu is also something to get excited about. We started off with some bar snacks to keep us going with the cocktails. The padron peppers were beautifully blistered and the halloumi fries came with honey and mustard and were incredibly addictive. Both are perfect snacks to keep your energy levels up if you're coming for a pre or post dinner drink at the bar.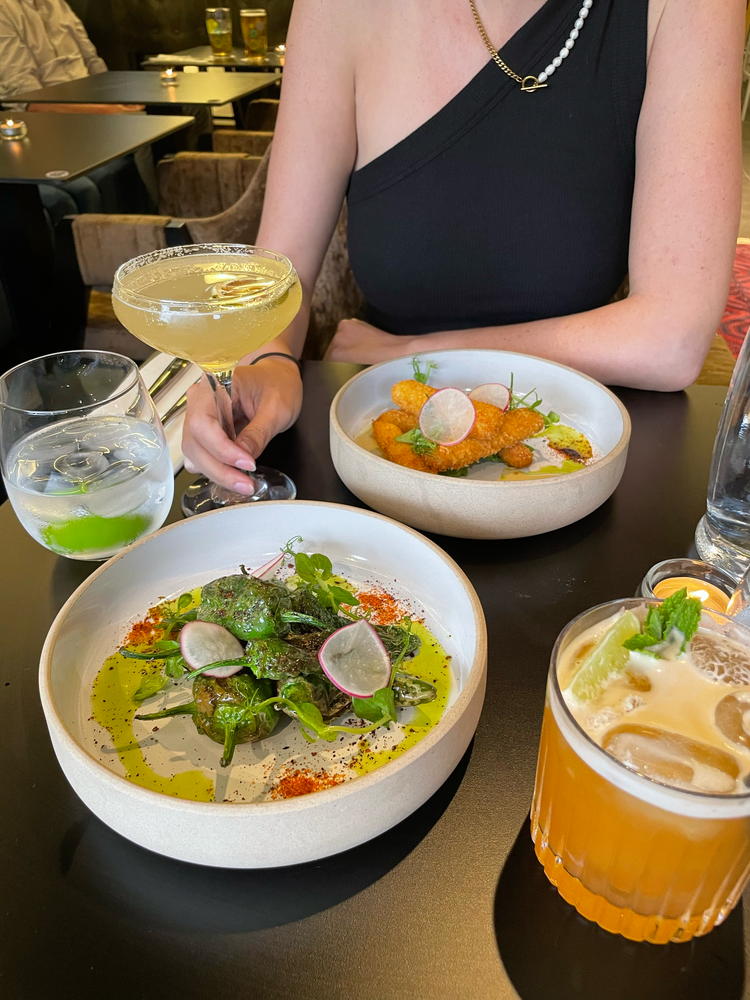 To kick the meal off properly we had the asparagus wrapped in Parma ham which was done really well- the flavours of the salty meat and the sweetness of the asparagus made for a delicious bite. There's something about spotting burrata on a menu: as soon as we see it, we're ordering it. And this was a good one, it came out with an heirloom tomato, rocket and radish salad. The thoughtfully sized portion meant we felt hungry enough to still be ready for our mains, without feeling diddled. A difficult balance that they really cracked.
For mains we had the mushroom ravioli which this was served with the most creamy, luxurious spinach sauce. It gives you the same comforting hit you'll get if you want to order mac and cheese… but want to look a little more sophisticated. Speaking of, the spring lamb rump was our other main order and what a special plate it was. Laden with hassle back potatoes, purple sprouting broccoli and jus, it's easy to see how much time and attention has gone in to creating each of these dishes. Golden Rise, we take our hats off to you.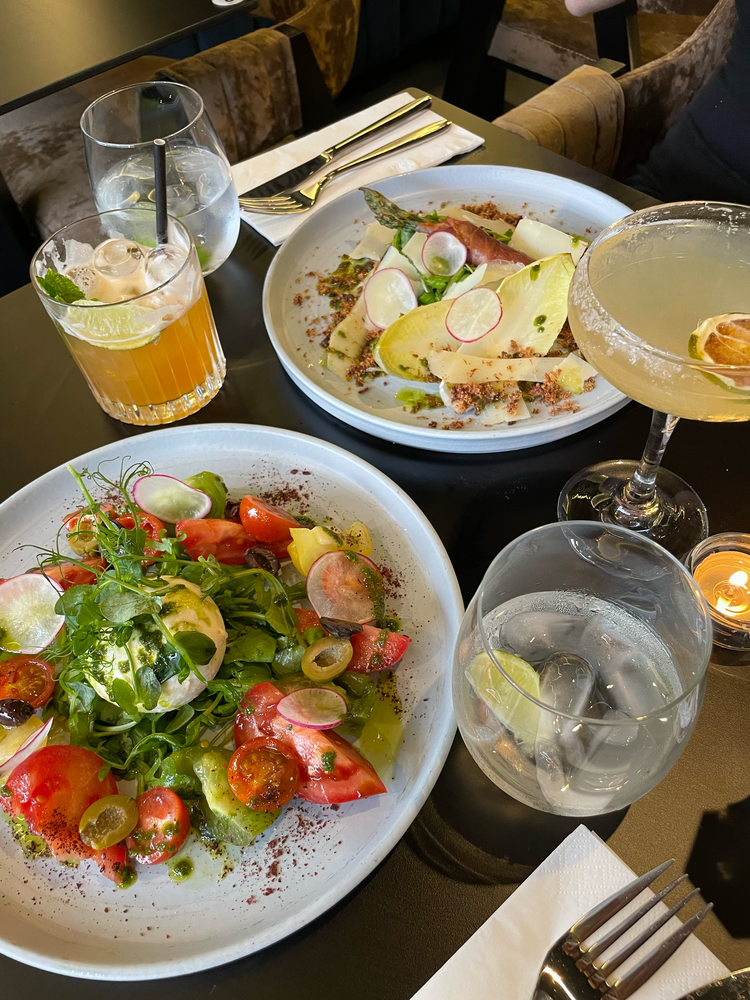 Golden Rise are doing 2-4-1 beers for the first 3 months of being open, and they've got lots of other deals kicking around throughout the week, so make sure you keep your eyes out for those and make the most of them. Welcome to Tooting, new neighbour!
---