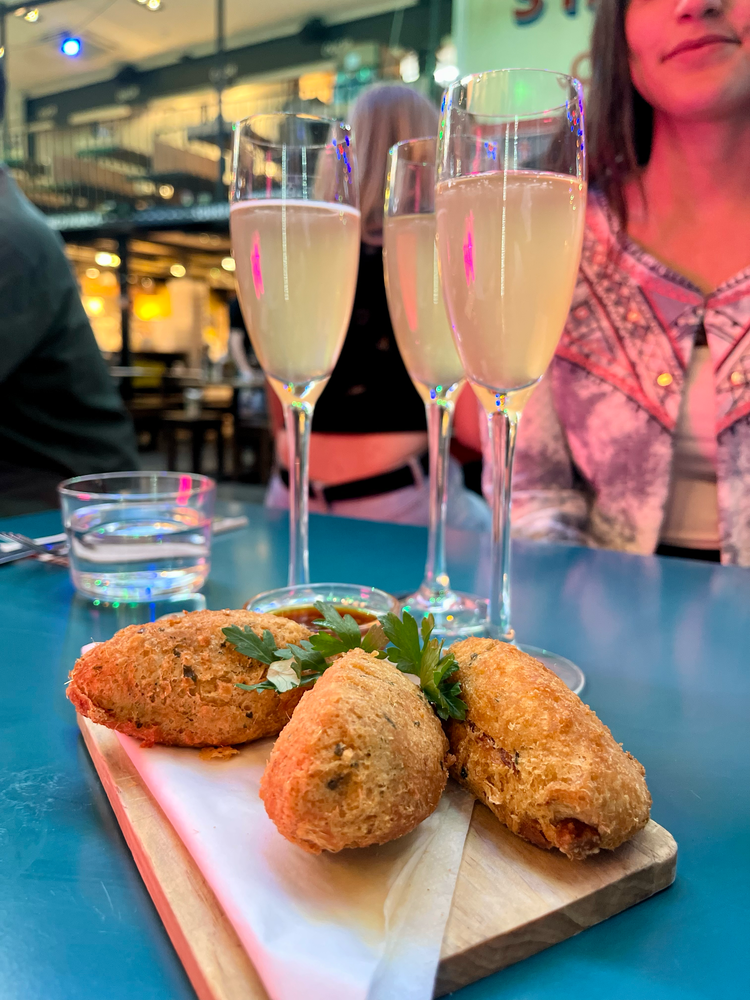 Tooting Market's resident wine shop and bar, Unwined, has been running bi-weekly collaborative events with different traders in the market. It's a pretty simple template: they provide the paired wine, the eatery provides a three course menu. But they're really nailing these evenings. They've collaborated with big market names like Vermicelli and Ding Ding so far, and the current collaboration is with Mina's Grill. Having heard fantastic things about the previous collabs (and having drooled over some of the snaps we've been spying on socials) we got our booking in to try it out.
Mina's Grill is all things Portuguese dining, and the theme of this one sounded pretty delicious to us: 'Chicken & Chenin' (Chenin, by the way refers to a white wine grown in the Loire Valley of France). To start the three courses we had salt cod fritters paired with Tour des Gendres Pet Nat. The wine was lovely, gently sparkling with honey notes which massively complimented the saltiness of the starter. Flavia, our wine expert of the evening, went into just the right amount of detail on each wine and why it'd be chosen. She managed to make it really interesting and accessible, no wine snobbery here.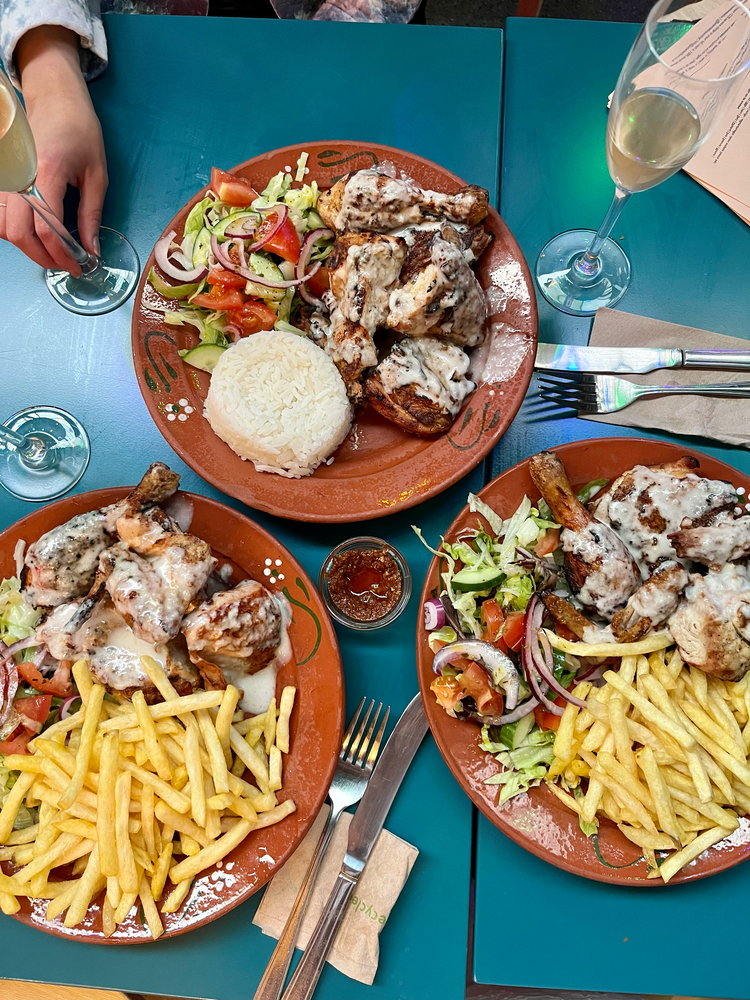 The second course was Mina's signature grilled chicken. We understand why this one is a signature, because the flavours of this were top notch. So juicy and ready to be mopped up with your choice of chips or rice and salad, what a great main. A real lesson in how to make simple ingredients sing. The paired wine was a Pinon Clos Tenau, an oaky coloured number that and had a slightly woody taste to it. We took a little sip of this before trying the food (we couldn't help it) and it was really fascinating to see how different the wine sat on the palate after taking a mouthful of the chicken.  
Rounding off the evening was a slice of the Portuguese egg pudding paired with Fairview La Beryl Blanc. Though our stomachs were reaching full capacity by this point, that egg pudding was irresistible. It came as a big slice and was rich and indulgent. Perfection. As expected, the wine pairing did not disappoint and we loved the slight tang that came with this desert wine.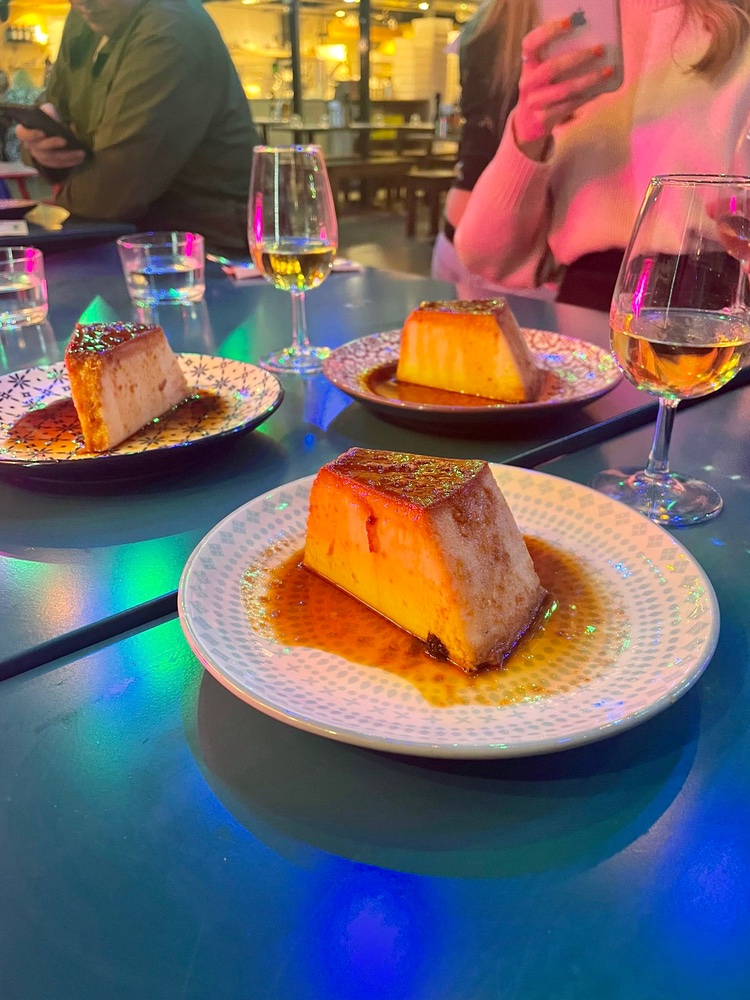 This whole evening was such a fun experience. What a great way to support not one but two fabulous local businesses! If 'Chicken and Chenin' night sounds up your street (as it should), then you're in luck. There are two events left to sign up for in June. And if not, keep your eyes peeled for the next collaboration!
---